Bollywood Celebrities and silver screen stars turned real-life superheroes for Social Causes
In the glitzy world of Bollywood, where the spotlight shines bright and fame knows no bounds. There exists a group of celebrities who are not only masters of their craft but also champions of social causes that matter. Welcome to our enlightening journey through the glamorous galaxy of Bollywood Celebrities who have taken up the mantle of change and are using their star power to illuminate the path toward a better society.
In a world where headlines often revolve around red carpets and box office numbers, it's refreshing to witness the altruism of these Bollywood Celebrities. We delve into the lives of these luminaries, exploring their passionate advocacy for a range of social issues. From environmental warriors who don the green cape to women empowerment advocates who break the glass ceiling, and from LGBTQ+ allies who fight for equality to mental health champions who destigmatize conversations, we bring you stories that will tug at your heartstrings.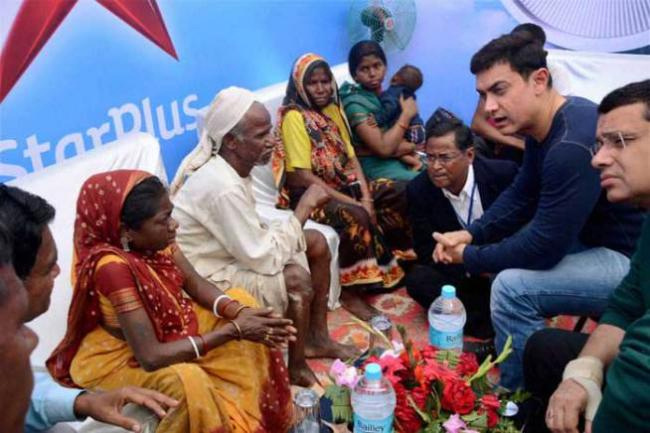 Join us in this exploration of the Bollywood Celebrities who lend their voices, their time, and their hearts to causes that truly matter.
Bollywood's Green Crusaders
Bollywood celebrities have become influential voices in the battle against environmental degradation. From tree-planting campaigns to advocating for sustainable living, these stars use their fame to promote eco-consciousness. They embrace the green movement, inspiring millions to protect the planet for future generations, proving that the reel world can drive real change.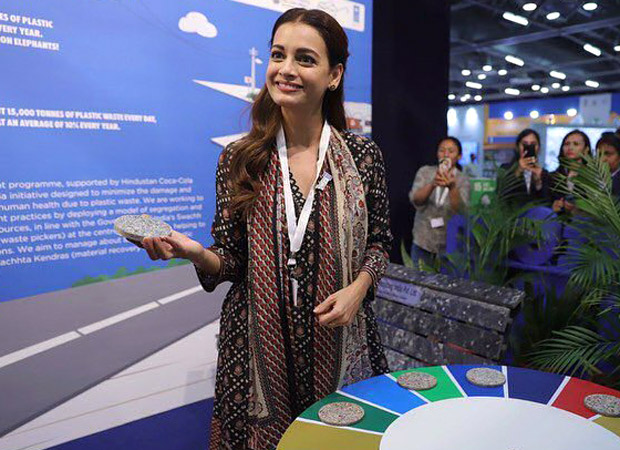 Dia Mirza, as a Goodwill Ambassador of the United Nations Environment Programme, passionately champions various social causes, primarily focusing on conservation and environmental activism. Her decision to be a "part-time actor" reflects her unwavering commitment to these vital issues. She uses her platform and influence to raise awareness about climate change, biodiversity loss, and the urgent need for sustainable practices. Through her advocacy, she encourages individuals and organizations to adopt eco-friendly lifestyles and reduce their carbon footprint.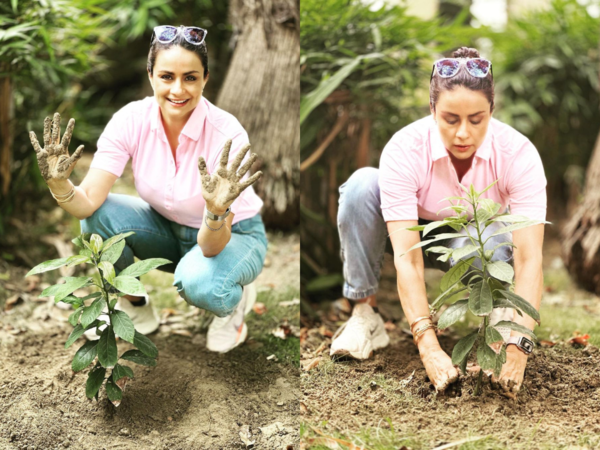 Gul Panag, a multifaceted personality, has made significant contributions to various social causes through her involvement in the Colonel Shamsher Singh Foundation, an NGO with a broad focus on addressing pressing issues. Her dedication to these causes demonstrates her commitment to making a positive impact on society. Gul Panag's commitment to environmental sustainability is remarkable. Her eco-friendly home, powered by solar energy and equipped with water harvesting systems, exemplifies her dedication to promoting natural energy resources and responsible living. Additionally, her involvement in initiatives like Gul 4 Change underscores her commitment to proper waste disposal, basic sanitation, and the efficient utilization of natural energy resources.
• John Abraham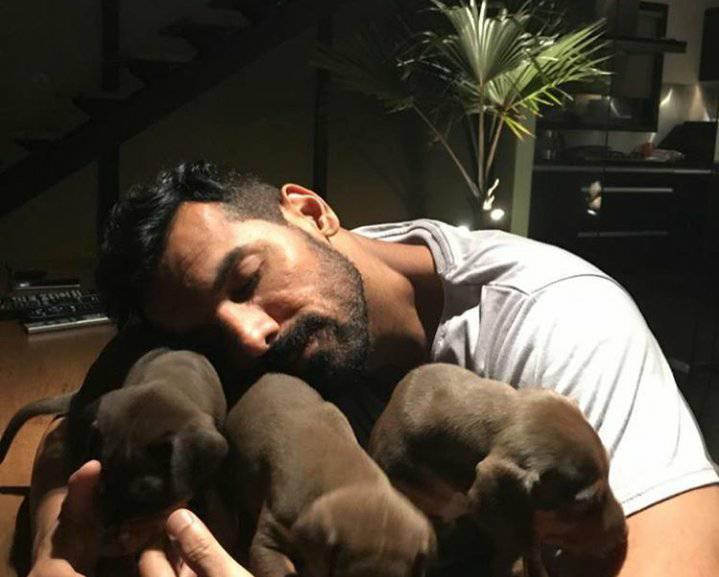 John Abraham's commitment to social causes reflects a deep sense of compassion and responsibility towards both animals and humanity. John's passion for animal welfare is evident through his association with PETA. As an advocate for animal rights, he uses his platform and influence to raise awareness about issues such as cruelty-free living and the ethical treatment of animals. His work with PETA has significantly contributed to promoting kindness and compassion towards animals. Additionally, John Abraham's engagement with Habitat for Humanity, under the banner of "John's Brigade for Habitat For Humanity," exemplifies his commitment to humanitarian causes. His contributions not only inspire positive change but also demonstrate the power of celebrity influence when harnessed for the greater good.
• Jackie Shroff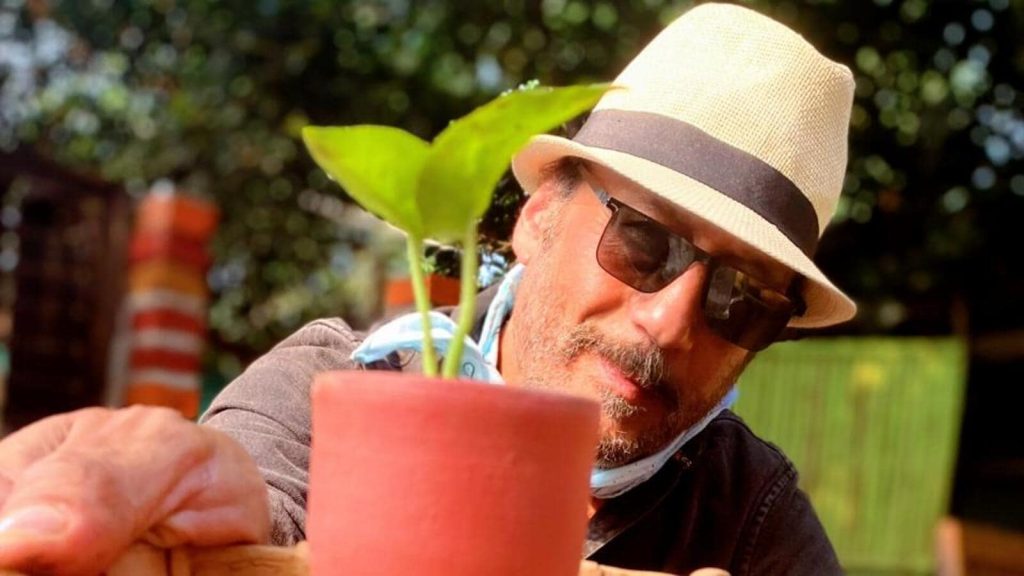 Jackie Shroff's moniker as the "unofficial ambassador of environmental conservation in India" is a testament to his unwavering dedication to the cause of preserving our planet. His unique and endearing approach to promoting environmental awareness sets him apart as a true eco-warrior. Jackie's iconic plant pot, which he carries wherever he goes, has become a symbol of his commitment to green initiatives. Through this simple yet powerful gesture, he encourages people to embrace the act of tree planting. His charisma and style make the message even more impactful. Reaching a wide and diverse audience.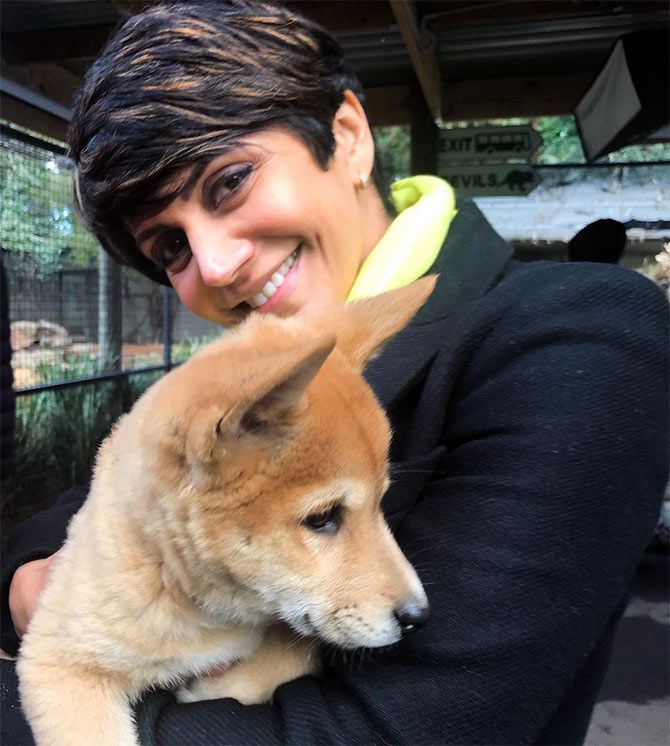 Mandira Bedi is a prominent advocate for animal rights and ethical fashion. With a particular focus on promoting leather- and fur-free alternatives. Her involvement in a PETA (People for the Ethical Treatment of Animals) ad, where she boldly donned a spiked synthetic leather jacket with the tagline "Sometimes It's Cool to Be SoFake!" exemplifies her commitment to this cause. Mandira's influence as a celebrity helps drive positive change in the fashion world by emphasizing that style can coexist with compassion for animals.
• Raveena Tandon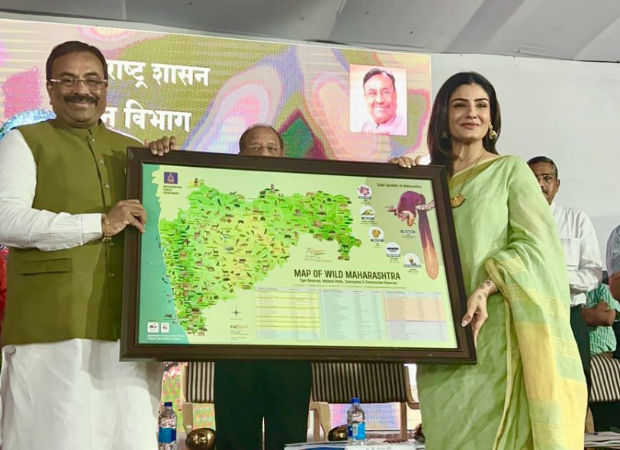 Raveena Tandon's commitment to environmental conservation and animal rights showcases her role as a passionate advocate for a sustainable and compassionate world. As the brand ambassador of the Sanjay Gandhi National Park in Mumbai. She plays a pivotal role in raising awareness about the importance of preserving natural habitats and biodiversity. Raveena's dedication to environmental causes extends beyond her ambassadorship. She actively engages in plastic clean-up drives, demonstrating her hands-on approach to tackling the pervasive issue of plastic pollution. Her efforts inspire individuals and communities to take responsibility for their surroundings and work towards a cleaner and greener environment.
LGBTQ Allies
Bollywood celebrities are breaking barriers by actively supporting LGBTQ+ rights. These advocates use their platform to fight against discrimination and promote inclusivity. From powerful messages on social media to participating in pride events. They are allies in the struggle for equal rights, helping society embrace love in all its forms.
• Ayushmann Khurrana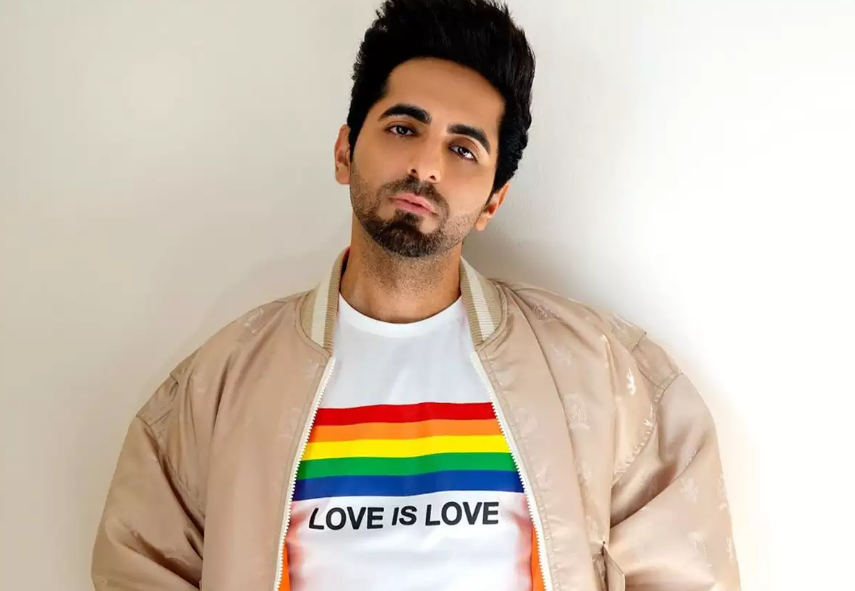 Ayushmann Khurrana has emerged as a prominent advocate for LGBTQIA+ rights and social inclusion through both his work in the entertainment industry and his real-world actions. His film "Shubh Mangal Zyada Saavdhan" was a milestone in Indian cinema. As it boldly addressed gay rights and homosexual marriage, challenging societal norms and advocating for LGBTQIA+ rights in a humorous and heartwarming manner. Beyond the screen, Ayushmann actively supports the LGBTQIA+ community in tangible ways. His investment in building food trucks for the community in Chandigarh reflects his commitment to creating opportunities and empowerment. His support for LGBTQIA+ causes exemplifies his commitment to a more just and equitable world.
• Sonam Kapoor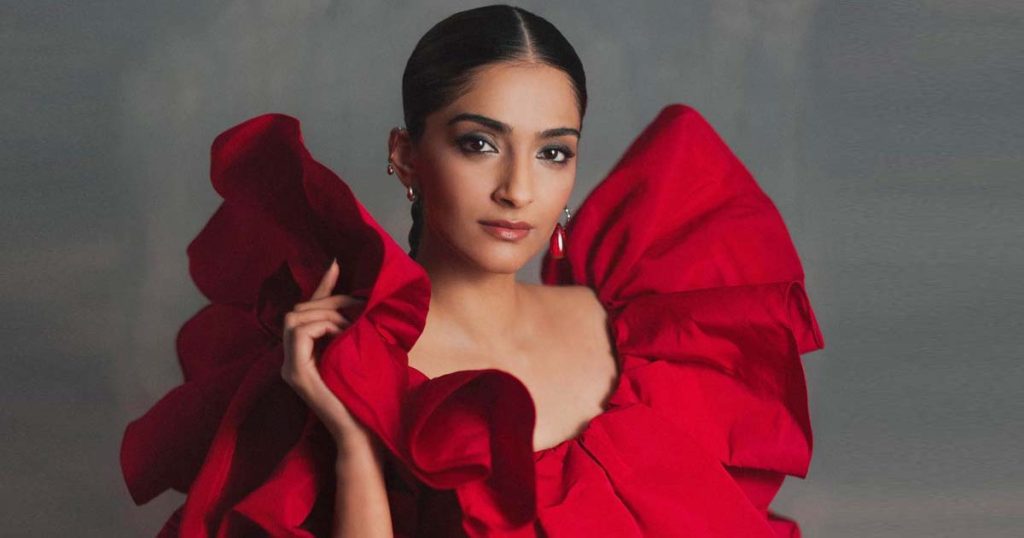 Sonam Kapoor is not just a talented actress but also a passionate advocate for important social causes. Her outspoken personality has allowed her to effectively raise awareness on issues like breast cancer and LGBTQ+ rights, using her platform for positive change. Sonam's advocacy for LGBTQ+ rights is equally commendable. Her outspokenness on this issue contributes to breaking down barriers and stereotypes. By supporting the LGBTQ+ community, she promotes inclusivity and equality, challenging societal norms and advocating for the rights and dignity of all individuals, regardless of their sexual orientation. Through her advocacy, she demonstrates that celebrities can be not only influential in the entertainment industry but also potent forces for social progress.
• Celina Jaitly
Celina Jaitley stands as a dedicated advocate for the rights and inclusion of the Trans and LGBTQIA+ community. Her two decades of unwavering support highlight her commitment as a UN equality champion. Celina's work with the Trans and LGBTQIA+ community transcends mere activism. It embodies her passion for fostering acceptance, equality, and social justice. As a UN equality champion, Celina Jaitley's efforts align with the United Nations' commitment to promoting diversity and inclusivity globally. Celina's advocacy has the power to shape perceptions, challenge stereotypes, and influence policies that can lead to more equitable societies.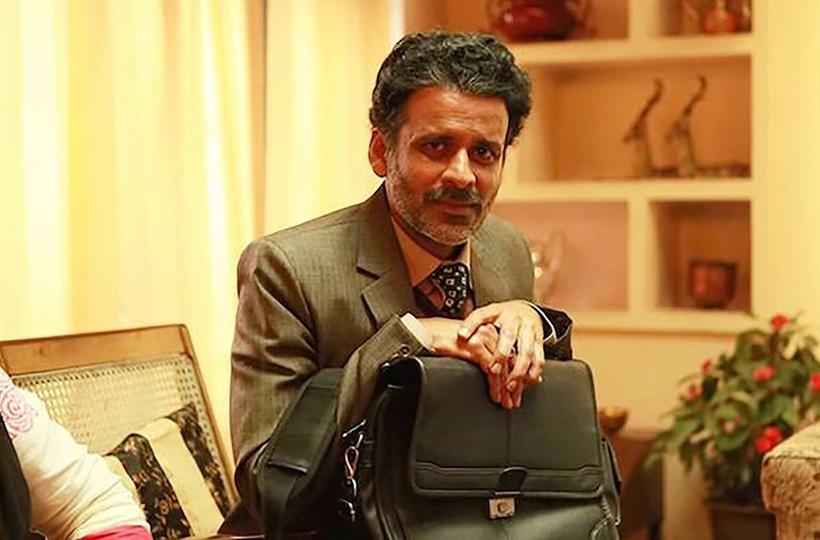 Manoj Bajpayee's support for LGBTQ+ rights and his willingness to take on challenging roles in the film industry to address these issues demonstrate his commitment to social causes and his role as an advocate for diversity and inclusion. In his portrayal of a wronged gay professor in the film "Aligarh" (2015). Manoj Bajpayee tackled a complex and sensitive role that shed light on the discrimination and stigma faced by LGBTQ+ individuals in India. By taking on this role, he brought much-needed attention to the lack of representation and understanding of LGBTQ+ issues in Bollywood. He serves as an inspiration for others in the film industry to address important societal issues through their work.
• Rajkummar Rao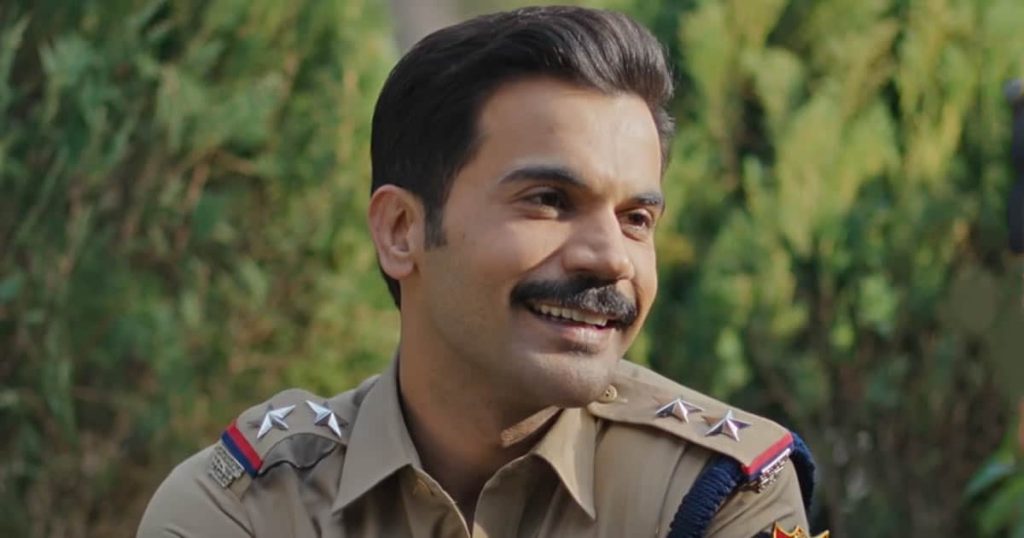 Rajkummar Rao's support for LGBTQ+ issues reflects his commitment to social causes that promote equality, inclusivity, and human rights. In a society where LGBTQ+ individuals have often faced discrimination and marginalization. His advocacy serves as a beacon of hope and acceptance. Rao's roles in films have occasionally touched upon LGBTQ+ themes, helping to humanize and normalize these narratives in Bollywood. His nuanced performances have the potential to educate and create empathy among the audience, fostering a more inclusive mindset. Beyond the screen, Rajkummar Rao's advocacy extends to various initiatives and campaigns aimed at raising awareness about LGBTQ+ issues.
• Bhumi Pednekar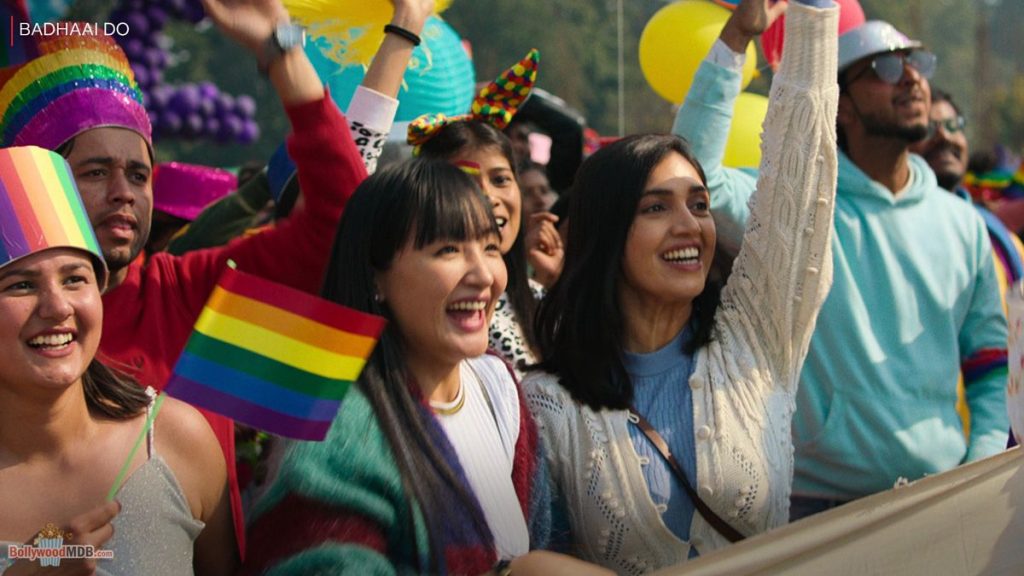 Bhumi Pednekar, the critically acclaimed actress known for her versatile roles. Has also earned recognition for her vocal support of the LGBTQIA+ community. By openly identifying as an ally. She has taken a prominent stance in advocating for LGBTQIA+ rights and fostering a more inclusive society. Bhumi Pednekar's advocacy for the LGBTQIA+ community is a testament to her commitment to social causes that promote equality and acceptance. As an ally, Pednekar plays a vital role in normalizing conversations around sexual orientation and gender identity. Her willingness to use her platform to raise awareness and challenge stereotypes helps combat the discrimination and stigma that LGBTQIA+ individuals often face in India.
Mental Health Warriors
Bollywood celebrities are leading a vital conversation on mental health. They share their own struggles, erasing stigma and encouraging open dialogue. Through campaigns, endorsements, and support for mental health organizations, these Bollywood Celebrities are reshaping the narrative. Reminding us that seeking help is a sign of strength, not weakness, and fostering a healthier society.
• Deepika Padukone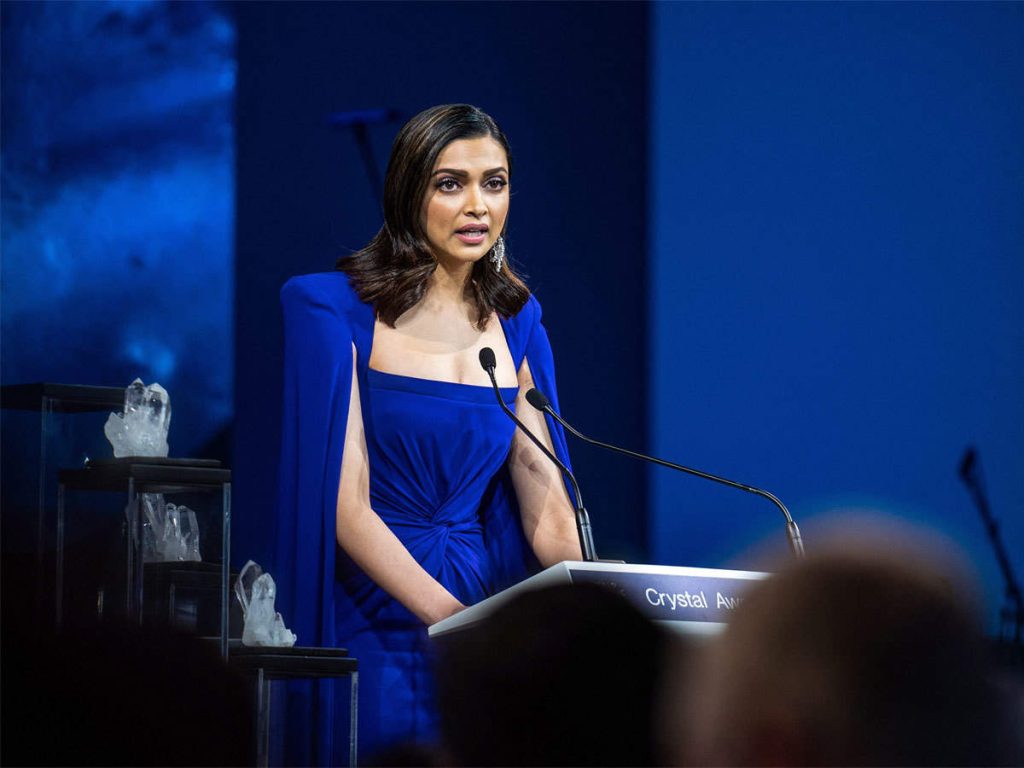 Deepika Padukone's remarkable journey from her own experience with depression to becoming a staunch advocate for mental health is both inspiring and impactful. In 2015, a year after bravely sharing her own battle with depression. She launched "LiveLoveLaugh" (LLL), a foundation aimed at offering hope and support to individuals grappling with stress, anxiety, and depression. Through the LiveLoveLaugh Foundation, Deepika Padukone has actively worked to destigmatize mental health issues in India. Her efforts include conducting public awareness campaigns, organizing workshops, and providing resources to help individuals cope with and seek treatment for mental health challenges. Deepika's advocacy extends to challenging societal attitudes and norms related to mental health. Emphasizing that seeking help is a sign of strength, not weakness.
• Illeana D'Cruz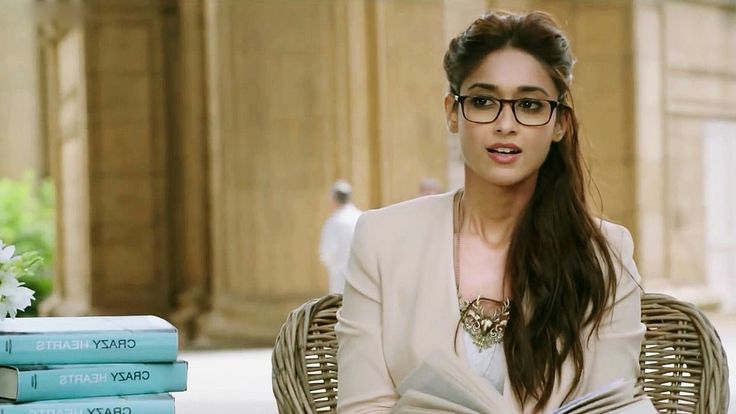 Illeana D'Cruz's journey from battling depression and Body Dysmorphic Disorder (BDD) to becoming a vocal advocate for mental health is a testament to her resilience and empathy. Her personal experiences have shaped her commitment to supporting those who face similar challenges. Illeana D'Cruz's impact on the mental health discourse in India is profound. Her bravery in sharing her story and her work as an advocate serve as an inspiration for countless individuals who may be silently suffering. Through her efforts, she not only provides hope but also encourages open conversations about mental health, ultimately contributing to a more compassionate and empathetic society.
• Anushka Sharma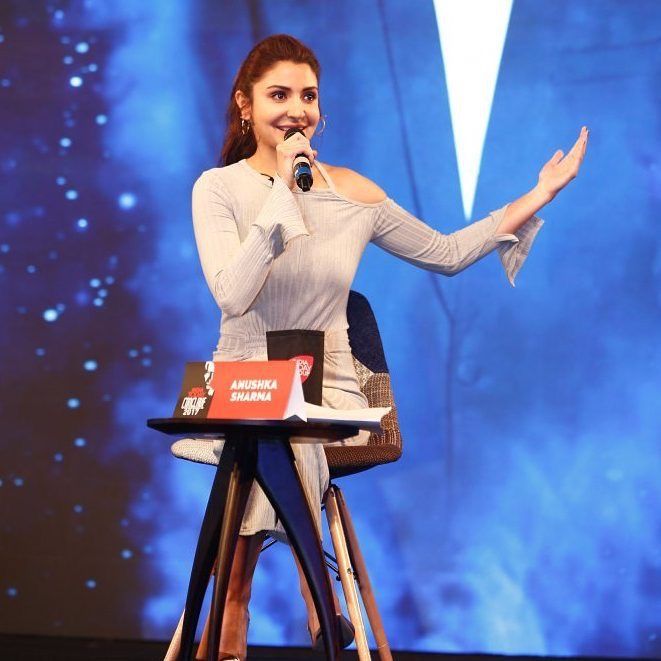 Anushka Sharma's courageous openness about her personal battle with anxiety has made her a powerful advocate for mental health awareness and destigmatization. Her commitment to this cause stems from her belief that mental illness is nothing to be ashamed of, and she has made it her mission to educate and create awareness. By publicly sharing her experiences with anxiety. Anushka has not only broken down barriers but also inspired others to seek help and support. Her willingness to discuss her mental health journey encourages individuals to acknowledge their own struggles and fosters a more compassionate and understanding society. Her advocacy extends to supporting mental health organizations and participating in awareness campaigns.
• Shraddha Kapoor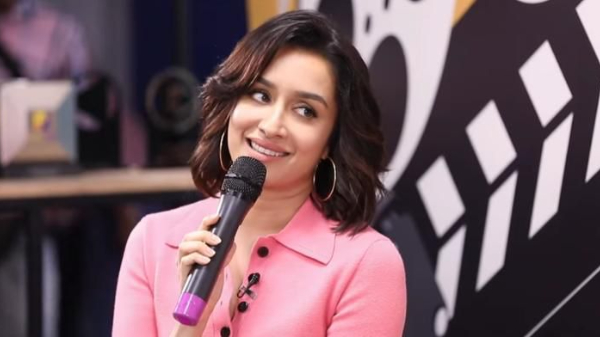 Shraddha Kapoor's candid revelation about her battle with anxiety has transformed her into an empathetic advocate for mental health awareness. Her willingness to openly discuss her personal struggles with anxiety is a powerful step towards reducing the stigma surrounding mental health issues. Shraddha's admission of experiencing debilitating bouts of anxiety. Even without being aware of it at times, resonates with many individuals who silently suffer from similar challenges. Her honesty inspires others to acknowledge their own mental health concerns and seek help when needed. Shraddha's advocacy extends to participating in campaigns and initiatives that raise awareness about mental health challenges. Her actions amplify the message that mental health is an integral part of overall well-being and should be given the same importance as physical health.
• Hrithik Roshan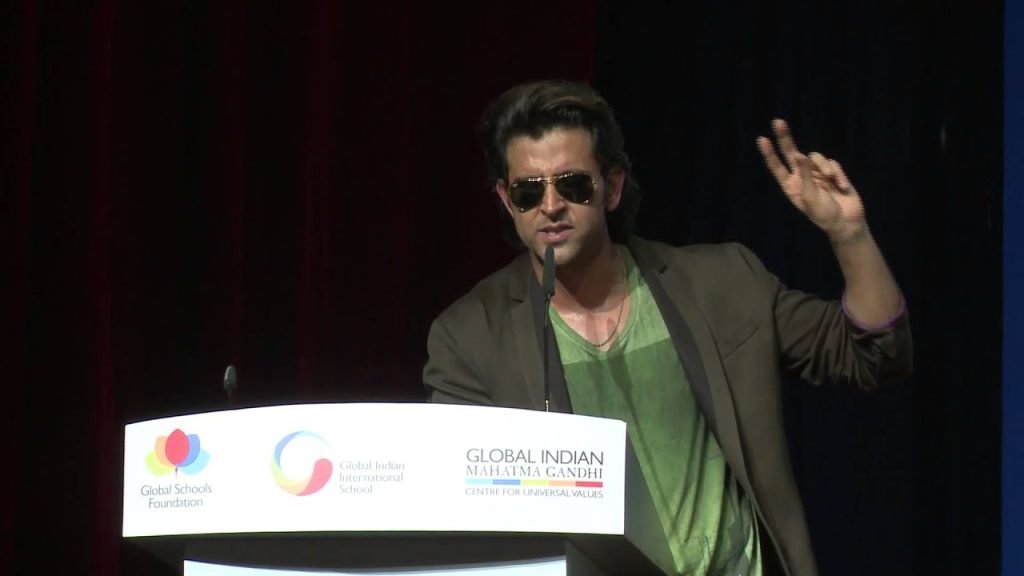 Hrithik Roshan's remarkable journey from a challenging childhood marked by physical and mental health issues to becoming a vocal advocate for mental health is both inspiring and impactful. His openness about his personal struggles has made him a beacon of hope for those facing similar challenges. He firmly believes that depression should be treated as a "normal thing" and not be stigmatized. A perspective that aligns with the broader global movement to promote mental health awareness and acceptance. As an advocate for mental health, Hrithik Roshan actively encourages open conversations about psychological well-being. He uses his own journey as a testament to the importance of seeking help and support when facing mental health challenges.
• Honey Singh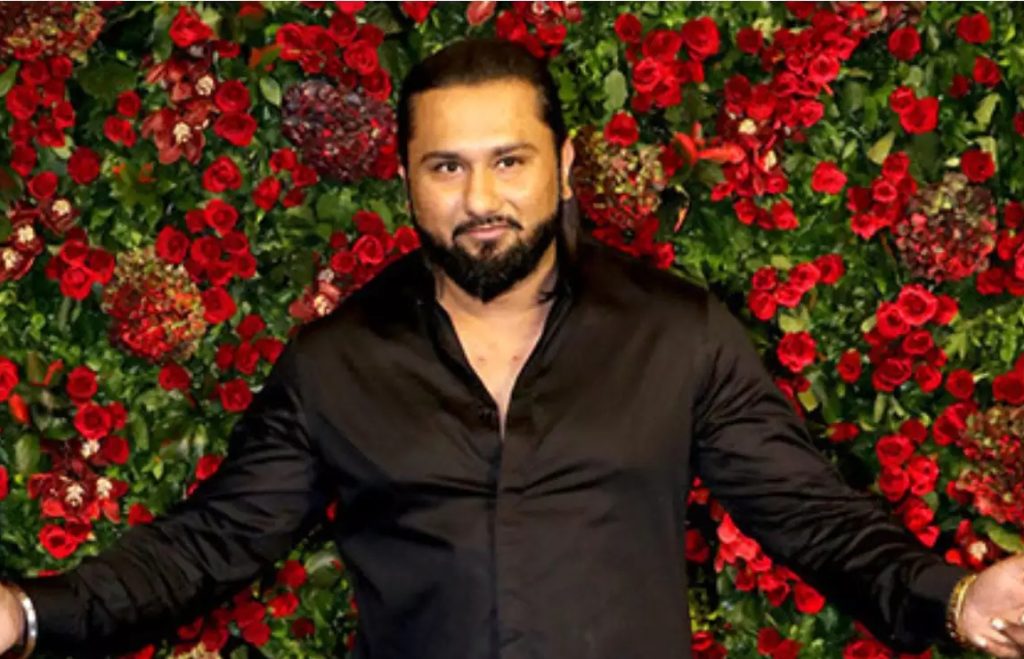 Honey Singh's candidness about his personal battles with mental health issues, alcohol addiction, and bipolar disorder has transformed him into a brave advocate for mental health awareness. His willingness to openly share his struggles underscores the importance of acknowledging and seeking help for mental health challenges. Honey Singh's journey from darkness to recovery and his dedication to mental health awareness. Make him a compelling figure in the ongoing efforts to destigmatize mental health issues in India. His bravery in sharing his story fosters a more compassionate and understanding society. Ultimately encouraging others to seek help and support when needed.
Women Empowerment Heroes
Bollywood celebrities are champions of women's empowerment, advocating for gender equality both on and off the screen. They fund projects for female education, break stereotypes in their roles, and endorse women-centric initiatives. With their influence, they inspire women to chase their dreams, rewriting Bollywood's script to empower and uplift women everywhere.
• Priyanka Chopra
Priyanka Chopra stands as a prominent advocate for social causes, particularly those focused on girls and women empowerment. Her association with UNICEF as a National Ambassador reflects her deep commitment to making a meaningful impact on the lives of adolescents and young women in India. Priyanka Chopra's work goes beyond the professional realm. As she actively engages in projects and advocacy efforts aimed at gender equality and female empowerment. Her commitment to uplifting and amplifying the voices of girls and women has made her an influential figure in the global fight for gender equity.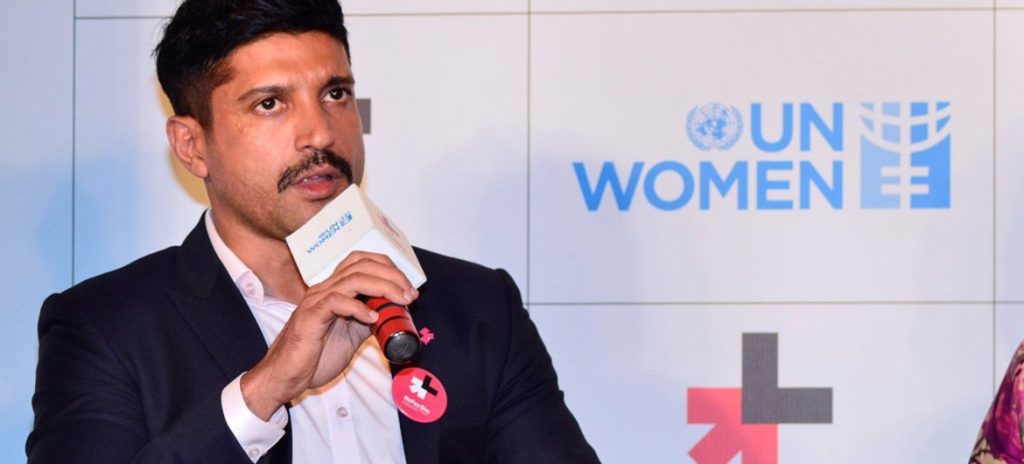 Farhan Akhtar is an eminent Bollywood figure known not only for his artistic talents but also for his relentless commitment to various social causes. One of his most notable contributions is the "Men Against Rape and Discrimination" (MARD) initiative. Through MARD, Farhan has taken a bold stand against gender-based violence and discrimination. He leverages his influence to encourage men to become allies in the fight for gender equality and to challenge toxic masculinity. Promoting a more inclusive and respectful society. Farhan Akhtar's role as the UN Women's Goodwill Ambassador for South Asia reflects his global impact in advocating for women's empowerment. In this capacity, he works tirelessly to promote gender equality and the rights of women and girls across the region. His advocacy extends to addressing issues like gender-based violence, unequal access to education, and economic disparities.
• Taapsee Pannu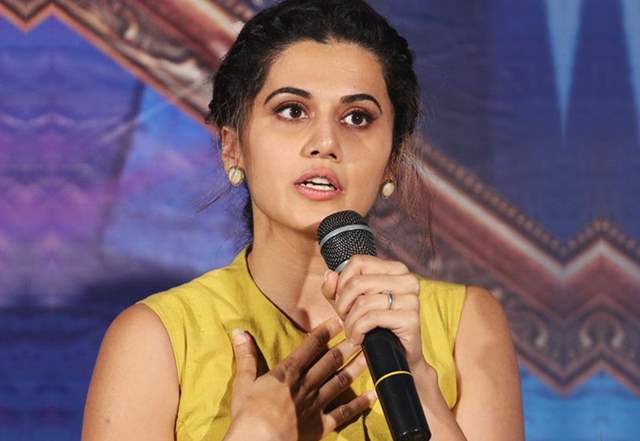 Taapsee Pannu, a versatile and socially conscious actress, is well-known for her unwavering support of women's empowerment both on and off the screen. Her commitment to advocating for women's rights and her active involvement in various social causes highlight her dedication to making a positive impact in society. In her films, Taapsee often portrays strong and empowered female characters. Which not only entertains but also sends a powerful message about gender equality and the importance of women's empowerment. Her on-screen roles align with her real-life advocacy for women's rights. Her actions inspire positive change and serve as a beacon of hope for those who are working towards a better future for women.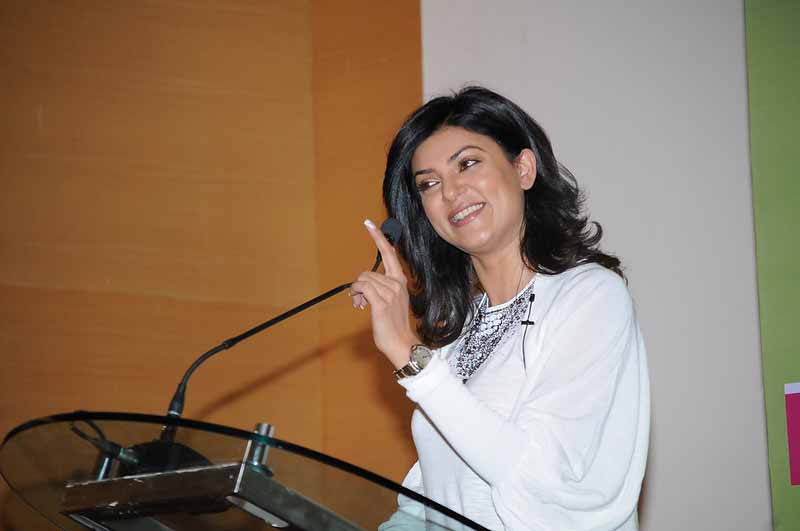 Sushmita Sen, the former Miss Universe and accomplished actress. Has dedicated herself to various social causes, embodying the spirit of giving back and making a meaningful impact in society. As the head of the "I AM Foundation," an NGO she founded. Sushmita Sen focuses on facilitating underprivileged children's education and medical needs. Furthermore, Sushmita Sen's association with the "Rouble Nagi Art Foundation" demonstrates her passion for nurturing young talents. Her dedication to social causes extends to the realm of women's empowerment. Where she has played a pivotal role in advocating for gender equality and women's rights. Winning the National Award, "Champions of Change" for Social Welfare and Women Empowerment, is a testament to her impactful contributions in this domain. Her actions inspire others to be agents of positive change and contribute to creating a more compassionate and equitable society.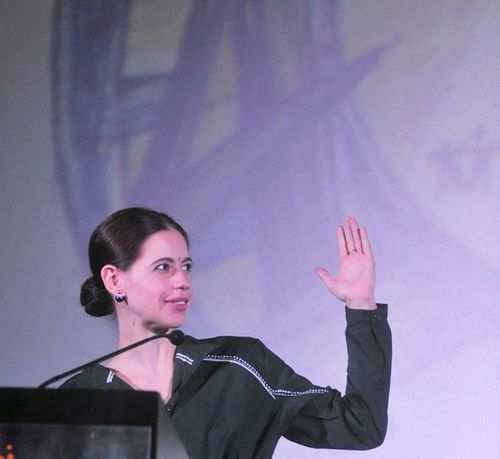 Kalki Koechlin stands as a fearless and outspoken advocate for women's rights and gender equality. Through her prominent presence in the entertainment industry. She has used various platforms to amplify the voices of women and address issues related to gender discrimination and patriarchy. Kalki's poems, such as 'Noise,' 'Dear Men,' 'It's Your Fault,' and 'The Printing Machine,' serve as poignant expressions of the challenges and dilemmas faced by women. Her powerful words shed light on societal norms and expectations that perpetuate gender inequality and discrimination. In addition to her written work, Kalki's YouTube videos and movies often challenge and critique patriarchy. Her roles in films and her active participation in projects that tackle gender-related topics serve as a means to provoke thought and discussion on these issues.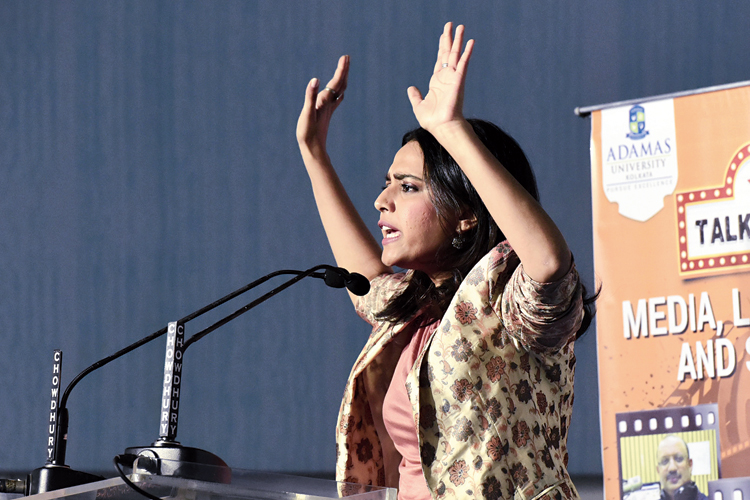 Swara Bhaskar's unapologetic stance on women's empowerment is evident in her candid discussions and public appearances. She uses her platform to challenge societal norms and stereotypes related to gender and sexuality. Her participation in a video for International Women's Day. Where she addressed women's sexuality, is a prime example of her dedication to normalizing these discussions. Swara Bhaskar's advocacy extends beyond words to action. She actively supports initiatives and campaigns aimed at empowering women and promoting gender equality.
As we conclude our exploration of Bollywood Celebrities and socially conscious stars. One thing becomes abundantly clear: fame can indeed be a force for good. These Bollywood celebrities have shown us that the silver screen is not just about entertainment; it's a platform for change. Their unwavering dedication to causes they hold dear serves as a reminder that anyone. Regardless of their profession, can make a positive impact. So let's take inspiration from these Bollywood Celebrities and strive to be the change we wish to see in the world. Together, we can create a brighter, more compassionate future.
When it comes to booking/ hiring the Bollywood Celebrities and motivational sorcerers, you can book/hire them via engage4more's passionate team. Our working relations with over 2,500+ talented artists come with an assurance of best-suited artist suggestions for your event with pacy bookings and great prices. Also, enjoy our value adds like complimentary quizzing for your events along with free publicity by our post-event coverage via our social media handles! 
Start your artist booking journey here.