Prepare to Dance 'Til Dawn with Indian EDM artists who are every crowd's dream!
In a country renowned for its diverse musical heritage, EDM has carved a unique niche. It's the genre that makes your heart race and your feet move uncontrollably. And what truly sets India apart is the awe-inspiring live performances by our very own EDM artists. From the pulsating energy of Nucleya to the ethereal melodies of Ritviz, we'll explore the sonic journeys of these EDM artists who've not just pushed boundaries but obliterated them.
In this blog, we'll delve into the lives and sounds of these electronic maestros, who have seamlessly blended traditional Indian musical elements with the pulsating beats of EDM. So get ready to groove as we take you on a virtual tour of India's EDM landscape, featuring EDM artists who have not only rocked our nation's stages but have also made waves on the global circuit.
1. Nucleya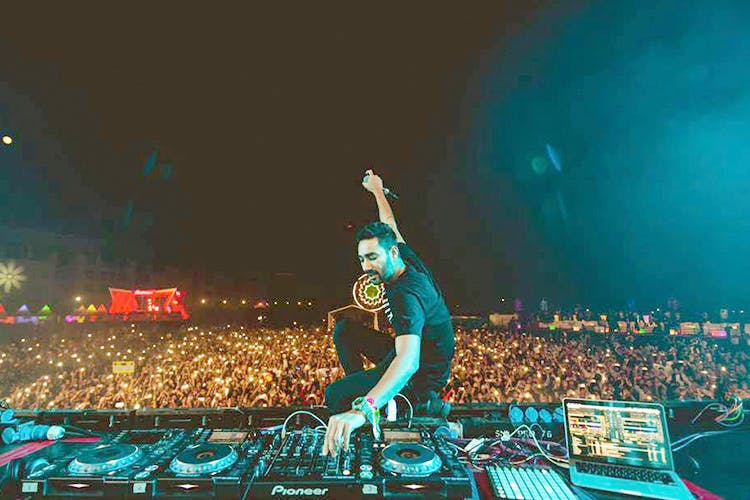 Nucleya's real name is Udyan Sagar, and he's been a pioneer in the Indian electronic music scene. The Bass Raja of India, brings an unparalleled energy to the stage. Known for blending Indian folk and bass music seamlessly, he creates an electrifying atmosphere that's impossible to resist. His live performances are a sensory overload, with pulsating beats that get the crowd moving. What sets Nucleya apart is not just his musical prowess but also his stage presence. He exudes boundless energy, interacting with the crowd and elevating the concert atmosphere to a fever pitch.
2. Lost Stories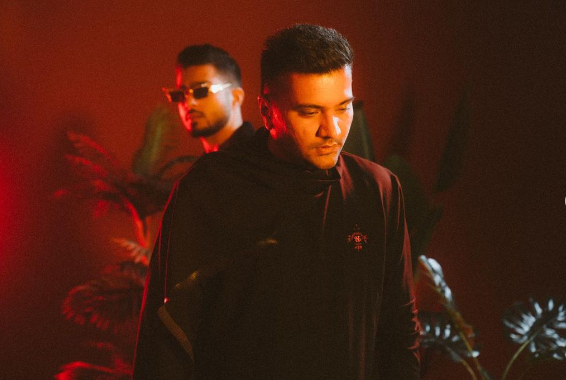 Lost Stories, the dynamic duo comprising Prayag Mehta and Rishab Joshi, are masters of progressive house music. Lost Stories gained international recognition when their remix of Alan Walker's "Faded" went viral. Their live sets are an auditory journey, taking the audience on a rollercoaster of emotions. When they step behind the decks, it's not just about the music; it's about creating a deep connection with the audience. Lost Stories' live sets are a testament to their dedication to the craft and their ability to keep the crowd dancing until the last beat.
3. Ritviz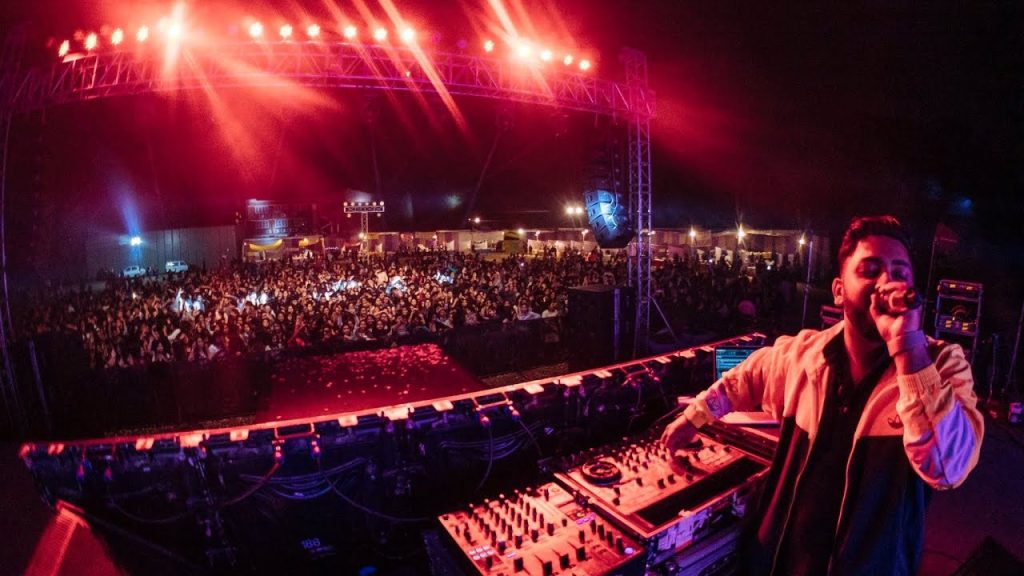 Ritviz is a musical maverick, known for his genre-blurring compositions that merge Indian folk melodies with electronic beats. His live performances are a sensory explosion of sound and rhythm. Ritviz's energy on stage is infectious, and he has an incredible knack for making every member of the audience feel like they're part of a musical journey. His track "Liggi" became a viral sensation, amassing millions of views on YouTube. Ritviz's live shows are a perfect reflection of his unique musical vision. They're a fusion of traditional and contemporary, a sonic adventure that transcends boundaries.
4. Zaeden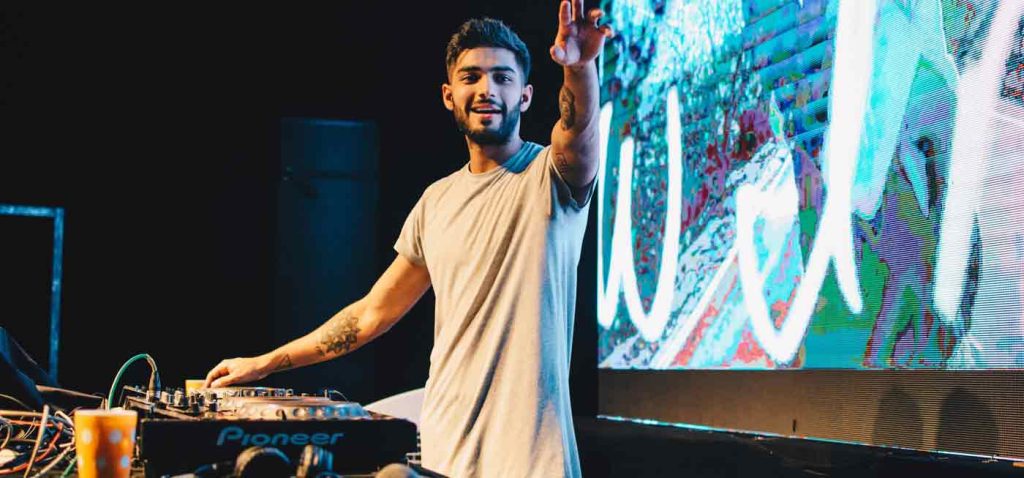 Zaeden, also known as Sahil Sharma, has quickly risen to become a young sensation in the EDM scene. His live performances are a testament to his talent and dedication. Despite his age, Zaeden has a remarkable ability to command the stage, delivering melodic and uplifting tunes that resonate with the crowd. Notably, he was the first Indian artist to sign with the prestigious Spinnin' Records, solidifying his place in the international music scene. Zaeden's live sets are a blend of euphoria and rhythm, drawing the audience into a world of sonic bliss. Watching him perform is witnessing the evolution of a promising artist into a global phenomenon.
5. Anish Sood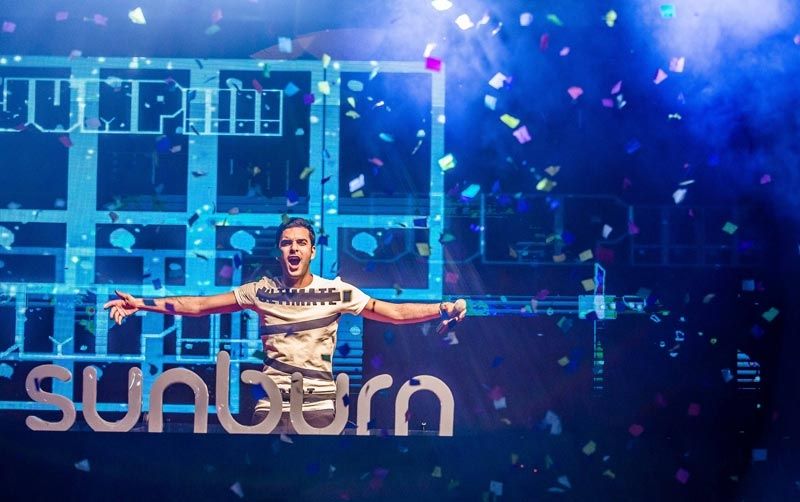 Anish Sood is a true groove master, and his live performances are a testament to his mastery of the craft. He effortlessly blends various genres, creating an infectious groove that keeps the audience dancing all night long. Anish is not just a DJ; he's also a skilled producer who has collaborated with international artists. His live sets are a showcase of his versatility, seamlessly transitioning between house, techno, and more. Anish's stage presence is magnetic, drawing fans into the music and creating an immersive experience. His passion for music shines through in every performance, making him a prominent figure in the EDM scene in India and beyond.
6. Progressive Brothers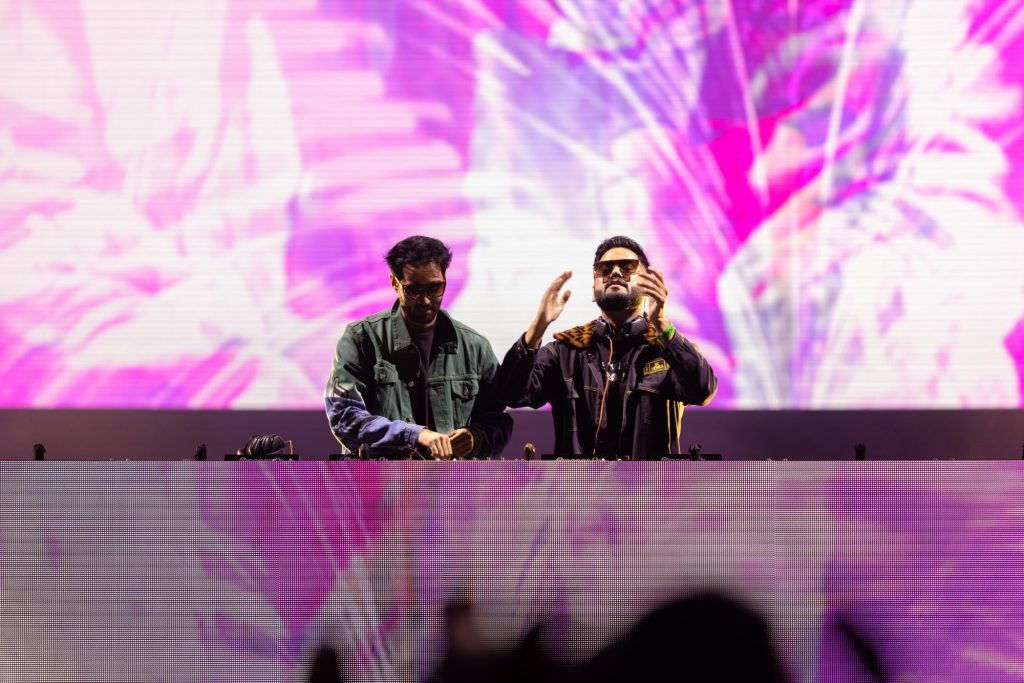 Progressive Brothers, the dynamic duo of Sunny Sharma and Karan Bhalla, are renowned for their electrifying live performances. They've earned their place as stalwarts of the Indian EDM scene with their infectious energy and unique blend of progressive and electro house music. When the Progressive Brothers take the stage, it's an invitation to a sonic adventure. Their live shows are a testament to their commitment to pushing musical boundaries. They create an immersive atmosphere where the audience becomes an integral part of the experience. With chart-topping tracks and a knack for reading the crowd, the Progressive Brothers ensure that every performance is a memorable journey through the world of EDM.
7. MojoJojo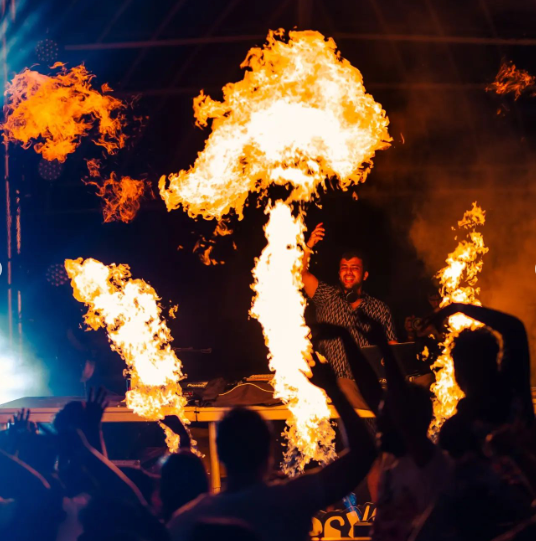 MojoJojo, the beat alchemist and musical wizard, captivates audiences with his experimental electronic music. His live performances are a mesmerizing fusion of genres, taking listeners on a journey through soundscapes that defy convention. MojoJojo's ability to blend Indian sounds with cutting-edge beats creates an intoxicating atmosphere. What sets him apart is his live production skills. He's known for improvising and crafting music on the spot, making each show a unique experience. MojoJojo's performances are not just concerts; they are sonic experiments that challenge the boundaries of electronic music.
8. DJ NYK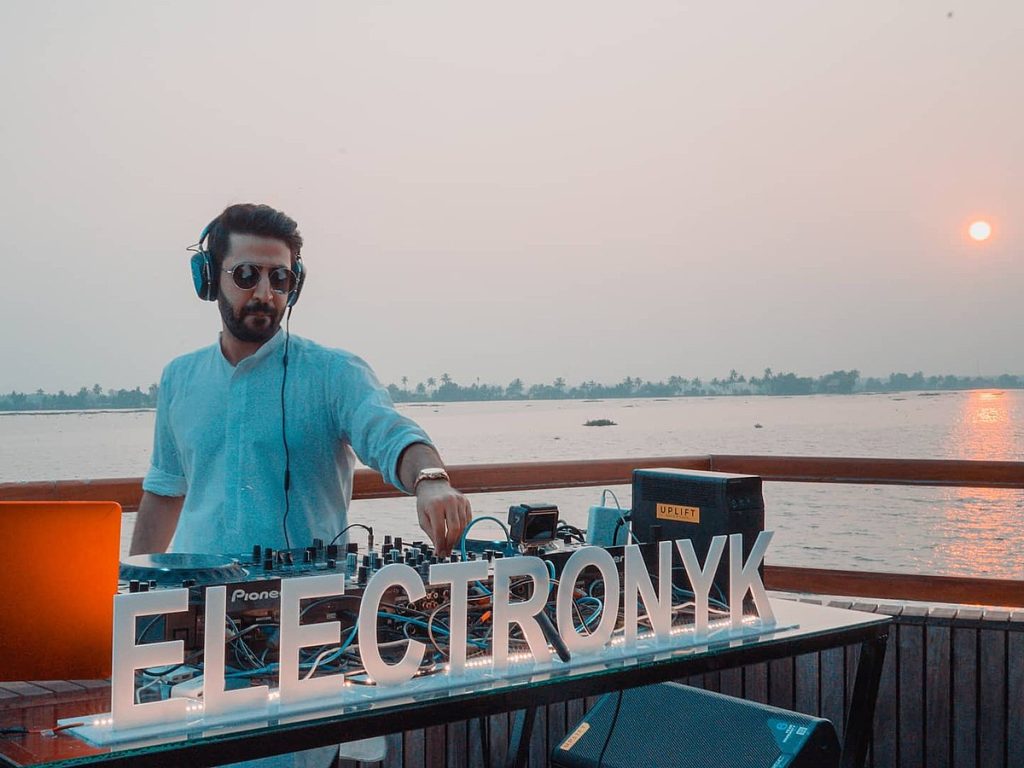 DJ NYK, also known as Nikhil Sahni, is a remix maestro whose live performances are a testament to his remixing and mixing skills. With a career spanning over a decade, he's become a household name in the Indian EDM circuit. DJ NYK's live sets are a journey through dance music's evolution, from classic tunes to contemporary hits. What sets him apart is his ability to connect with the audience. He has an innate sense of what makes people dance, and his sets are filled with energy and enthusiasm. DJ NYK's remixes have garnered millions of views on YouTube, and his live shows continue to draw fans from all over the country.
9. Project 91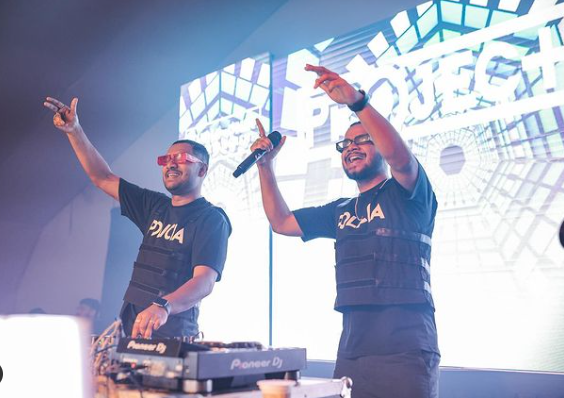 Project 91, the bass enthusiasts consisting of Sunil Sindagi and Anil Sindagi, are known for their high-energy live performances. Their music is a fusion of bass-heavy sounds and trap beats that resonate with the crowd. When Project 91 takes the stage, you can expect a bass-driven extravaganza that keeps you moving. What sets them apart is their relentless pursuit of innovative sounds. They're not afraid to experiment with genres and create unique tracks that ignite the dance floor. Project 91's live shows are a testament to their dedication to pushing the boundaries of bass music in India.
10. DJ Shaan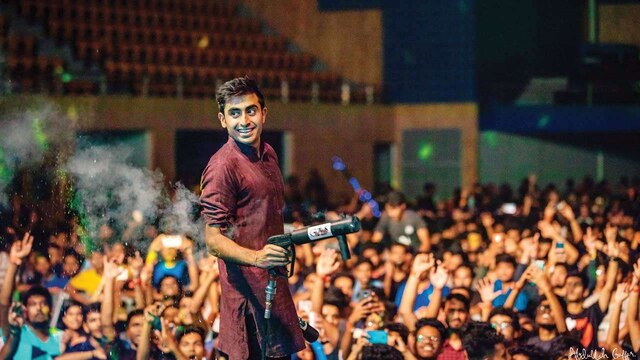 DJ Shaan, the young phenom, has quickly risen to prominence in the EDM scene. His live performances are a reflection of his talent and charisma behind the decks. With a knack for creating a musical journey, DJ Shaan keeps the audience engaged with his eclectic selection of tracks and seamless mixing. He often incorporates live elements into his sets, such as playing instruments or singing, adding a unique touch to his performances. DJ Shaan's rise to stardom is a testament to his passion and dedication to electronic music.
11. Sartek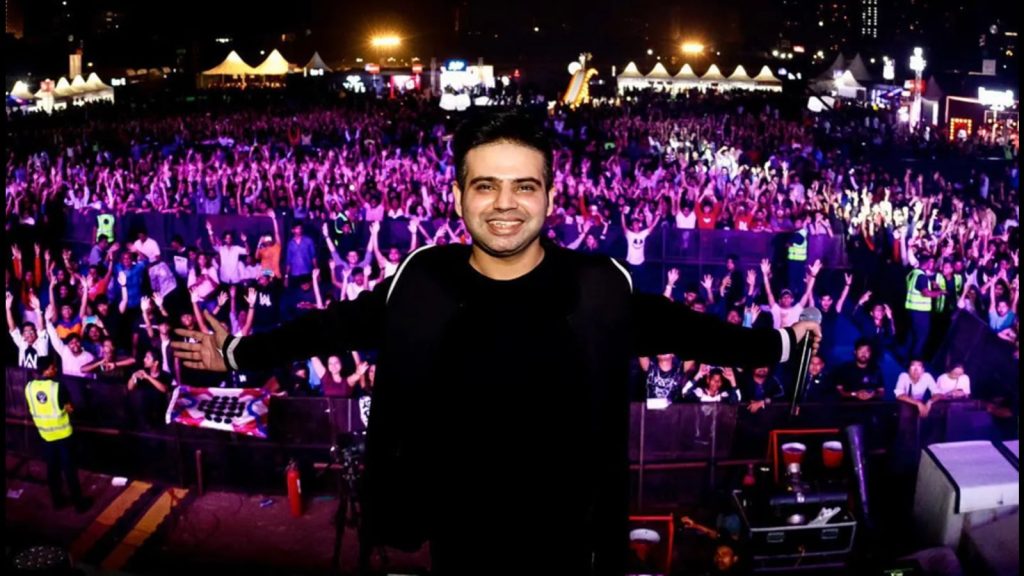 Sartek, the rising star of the EDM scene, is making waves with his live performances. With a focus on progressive and electro house music, he creates a vibrant and energetic atmosphere at his shows. Sartek's stage presence is magnetic, drawing fans into the music and creating an immersive experience. Sartek's live shows are a testament to his dedication and talent, making him a name to watch in the Indian EDM landscape.
These EDM artists are nothing less than magic when they take the stage and as their audience we can certainly vouch for their capability to make anyone dance until they feet give up. Their fusion of traditional sounds with contemporary beats is a testament to the diversity and creativity that defines our nation's music scene. For event agents and organizers, these artists are a treasure trove of talent waiting to transform your events into unforgettable experiences. And for all you music enthusiasts out there, they are the sonic architects of your most cherished memories on the dance floor.
When it comes to booking/ hiring these incredible EDM Artists or world's top-class artists, you can Book/ Hire / Enquire for Charges for them via engage4more's passionate team. Our working relations with over 2,500 talented artists come with an assurance of best-suited artist suggestions for your event with pacy bookings and great prices. Also, enjoy our value adds like complimentary quizzing for your events along with free publicity by our post-event coverage via our social media handles!
Start your artist booking journey here.