From Barbie to Bond, vintage vibes to beyond: Explore the Best Party Themes to amp up your events
Welcome to a world where creativity knows no bounds, and celebrations take on a whole new dimension! In India, where festivities and joyous occasions are an integral part of life, party themes have emerged as an enchanting way to add a dash of excitement and flair to gatherings. Whether it's a grand wedding celebration, a lively birthday bash, or a corporate event, themed parties have become the epitome of fun-filled engagement that brings people together like never before.
Imagine stepping into a realm where reality seamlessly merges with imagination, where guests become active participants, and ordinary spaces transform into enchanting wonderlands. Some perks of party themes that make them a truly memorable experience are, their unparalleled ability to foster communication and bonding. The carefully crafted ambiance, adorned with thematic decorations, sets the perfect backdrop for splendid photo opportunities. Join us as we unravel the magic of party themes in India. Let's explore the different types of party themes that can create unforgettable moments for everyone involved.
1. Hollywood/ Bollywood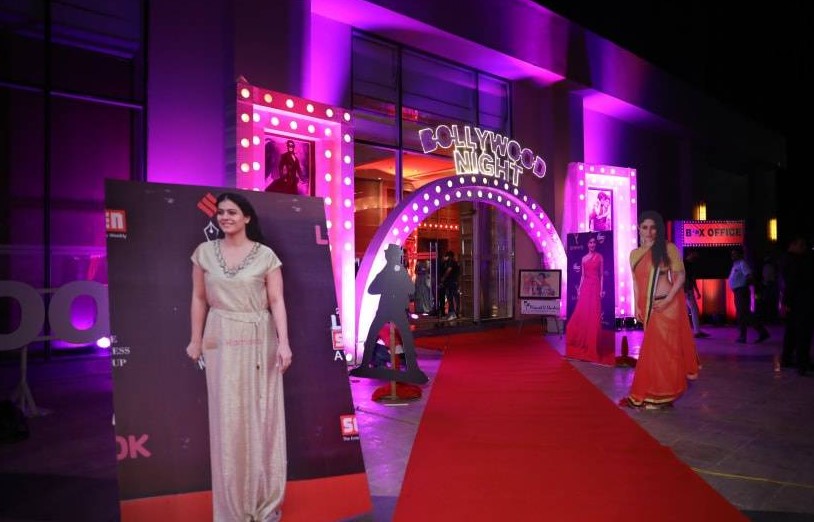 The glitz and glamour of the entertainment world come alive in the Hollywood/Bollywood party theme, which brings the allure of two iconic film industries to Indian celebrations. Guests get to channel their favorite movie stars, donning chic attires inspired by classic Hollywood legends or the vibrant Bollywood divas. This theme offers the perfect opportunity to showcase creativity through costumes, and guests can immerse themselves in the world of cinema while dancing to the latest chartbusters from both industries.
2. Oscars/ Red Carpet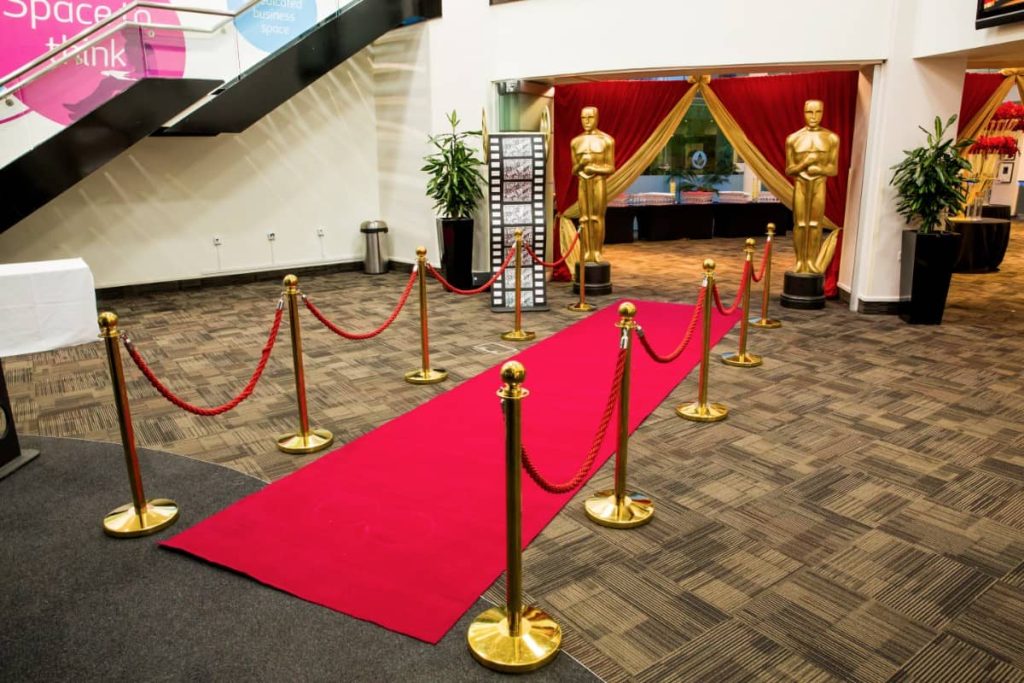 Roll out the red carpet and let the magic of the Oscars transport you to a star-studded evening of glitz and elegance. The Oscars/Red Carpet theme encapsulates the grandeur of the most prestigious awards night in Hollywood. Guests arrive dressed to the nines in their finest evening gowns and tuxedos, ready to walk the red carpet like true celebrities. It's a night to celebrate achievements, revel in sophistication, and relish the feeling of being at the center of attention.
3. Carnival/ Beach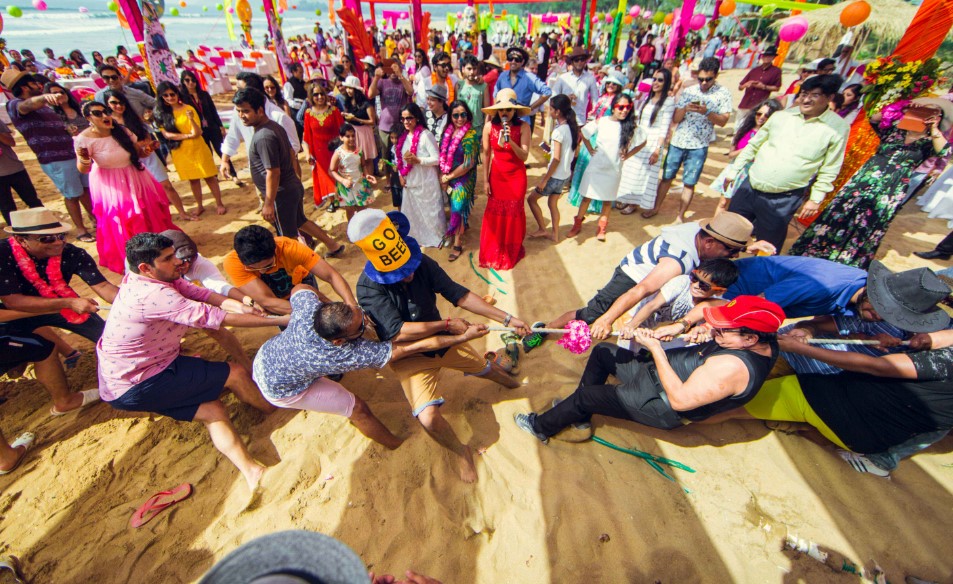 Bring the sun, sand, and sea to your celebration with the Carnival/Beach theme party. Guests are transported to a coastal paradise, where tropical decor, beach games, and refreshing mocktails set the tone for a laid-back and fun-filled event. The venue is adorned with beach umbrellas, beach balls, and seashells, evoking the carefree vibes of a beach vacation. Guests can lounge on beach chairs, build sandcastles, or participate in beach-themed competitions. Seaside/Beach-themed parties are perfect for summer gatherings, fostering a relaxed and joyful atmosphere. It's a celebration of sun-kissed memories, where everyone can kick back, relax, and enjoy the pleasures of beach life, no matter the actual proximity to the shore.
4. Namaste India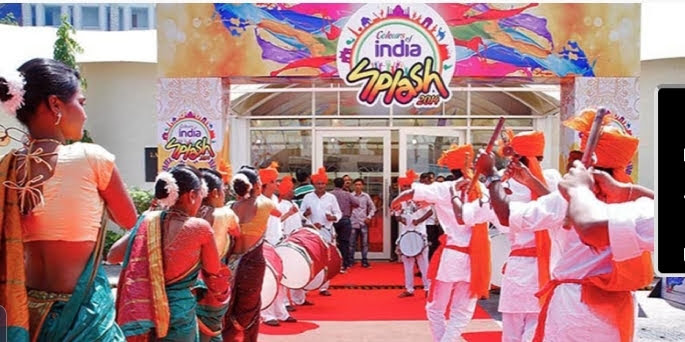 In a tribute to the rich heritage and cultural diversity of India, the Namaste India theme takes guests on a journey through the country's myriad traditions. Vibrant colors, traditional decorations, and ethnic attire set the stage for an evening of celebration and unity. Guests experience a tapestry of regional dances, music, and culinary delights, each representing the distinctive flavors of India's various states. It's a theme that instills a sense of pride and patriotism while fostering an appreciation for the nation's cultural richness.
5. Superheroes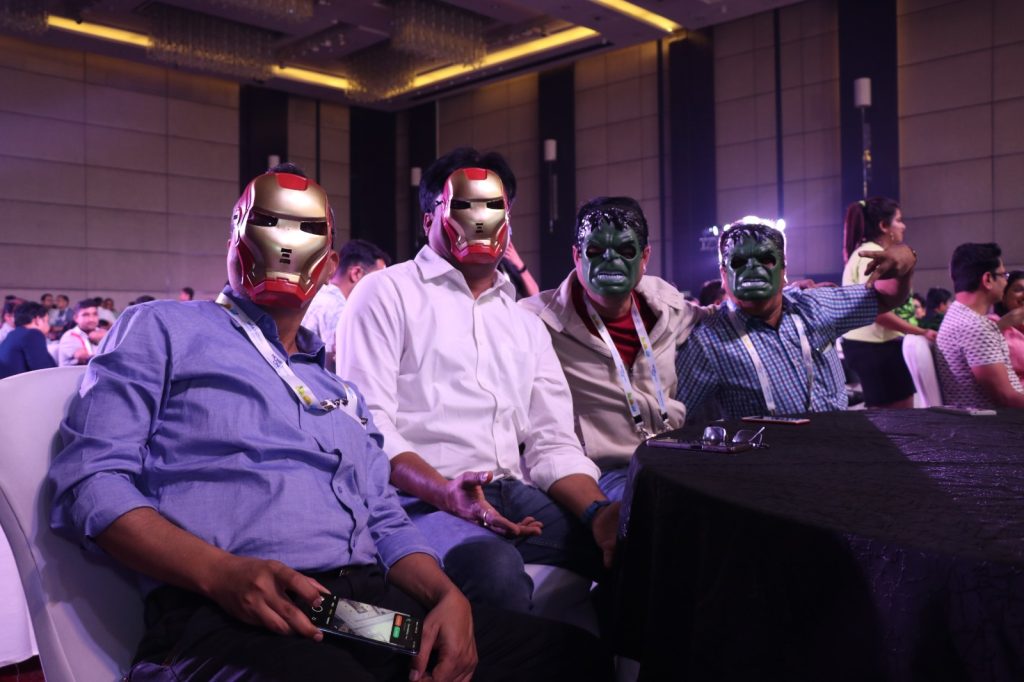 Calling all superheroes to assemble at the Superheroes theme party! This celebration pays tribute to the iconic characters that have captured our imaginations for generations. The venue is adorned with superhero decorations, featuring symbols and colors of beloved superheroes. Guests are encouraged to dress as their favorite superheroes, whether it's Superman, Wonder Woman, Spider-Man, or the Avengers. Superheroes-themed parties often feature fun activities like superhero training games, where guests can showcase their superpowers.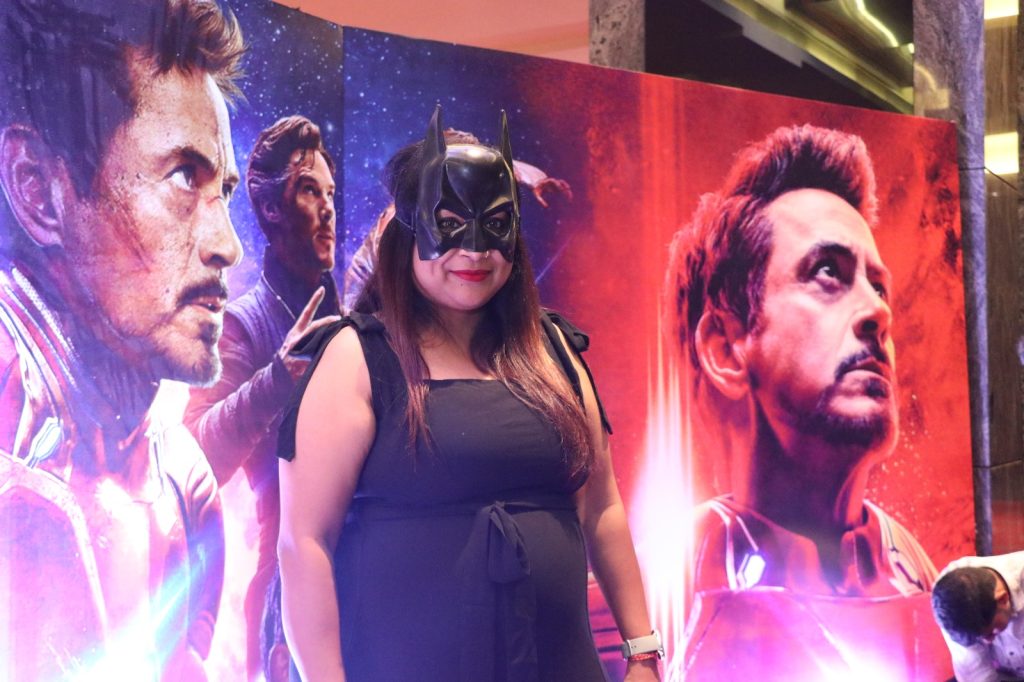 The Superheroes theme party brings out the inner hero in everyone, creating an atmosphere of empowerment and inspiration. Whether young or old, everyone gets a chance to be a superhero for the night, creating a celebration that is larger than life.
6. UV Party
When the sun goes down, the UV Party theme illuminates the night with a burst of fluorescent colors and neon glows. UV-reactive decorations, clothing, and accessories create a mesmerizing visual spectacle under blacklights. Guests are encouraged to dress in white or fluorescent attire to become part of the luminous display.
This high-energy theme is perfect for dance enthusiasts, as the UV-lit dance floor becomes an electrifying space where everyone's moves are accentuated by the vibrant glow. It's a party experience like no other, where the dance floor comes alive with an otherworldly radiance.
7. Sports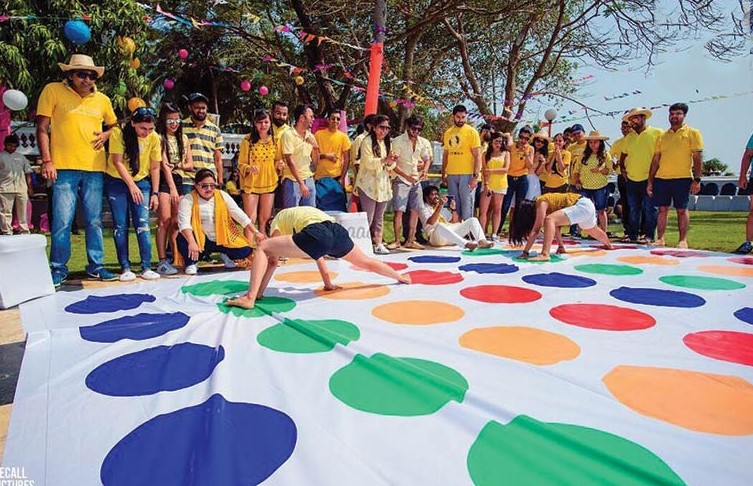 For the sports enthusiasts and adrenaline junkies, the Sports theme offers a chance to bring their passion for games and athleticism to the forefront. Whether it's cricket, football, basketball, or any other sport, guests can dress in their favorite team's jerseys or sportswear. The venue transforms into a stadium-like setting, with themed decorations and games to keep everyone engaged and entertained.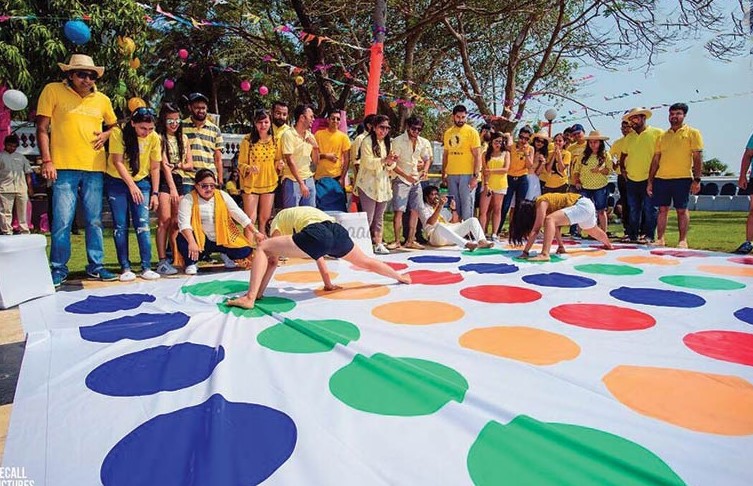 Sports-themed challenges, competitions, and screenings of iconic matches add a competitive edge to the celebration, making it a perfect choice for sports lovers who wish to revel in the spirit of teamwork and camaraderie.
8. Halloween/ Zombies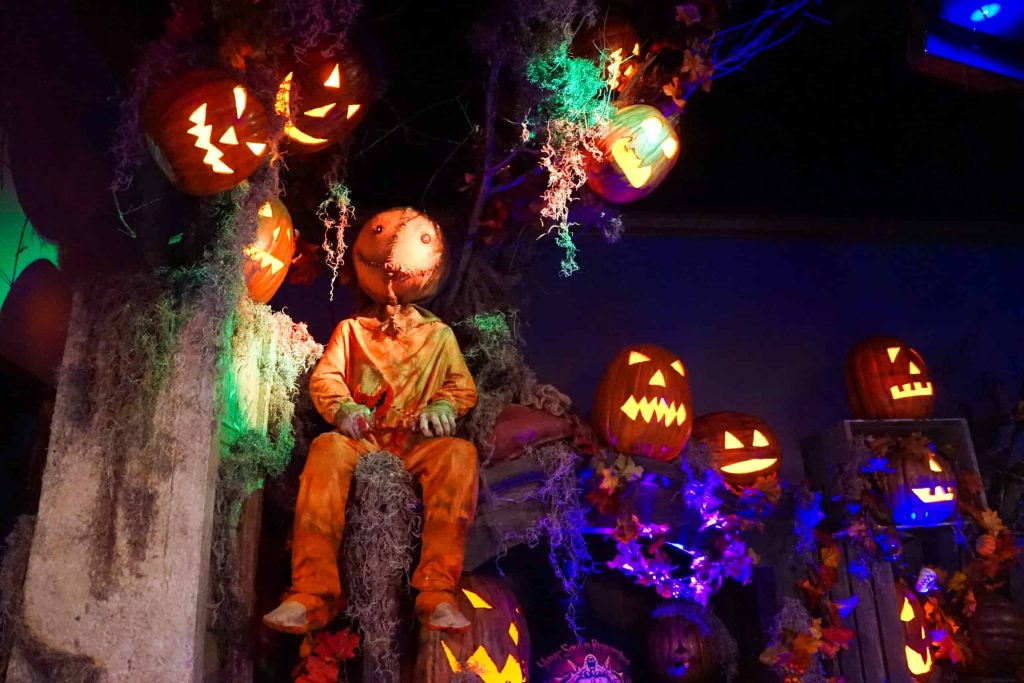 When the spooky season arrives, the Halloween/Zombies party themes casts a spell of excitement and thrill over Indian partygoers. Embracing the essence of Halloween, guests dress up in eerie and creative costumes, from wicked witches and ghosts to quirky zombies and other mythical creatures.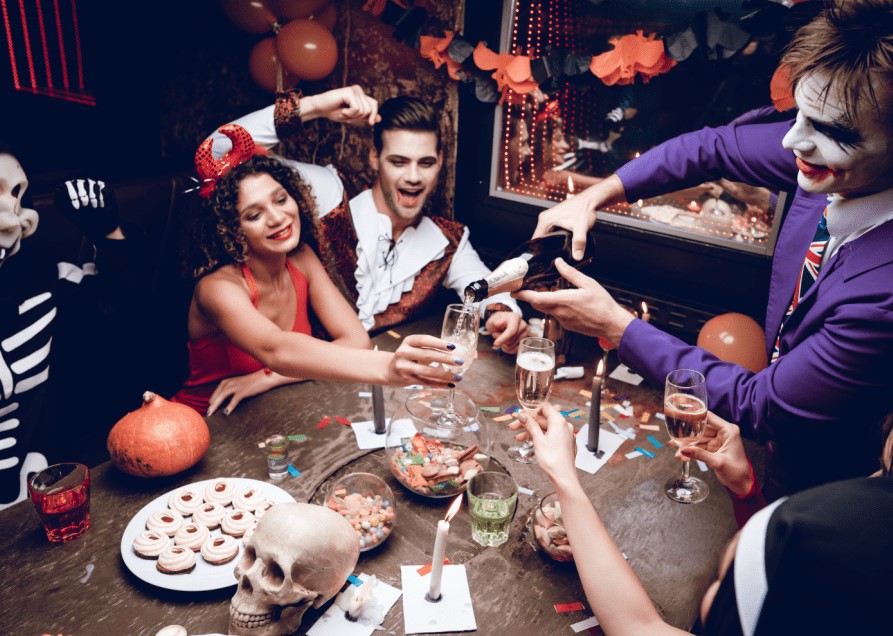 The venue undergoes a haunting transformation, with cobwebs, carved pumpkins, and dimly lit spaces creating an eerie ambiance. It's a night to indulge in the supernatural, a celebration where the boundaries between the living and the undead blur, leaving everyone with an unforgettable and thrilling experience.
9. Retro/ Disco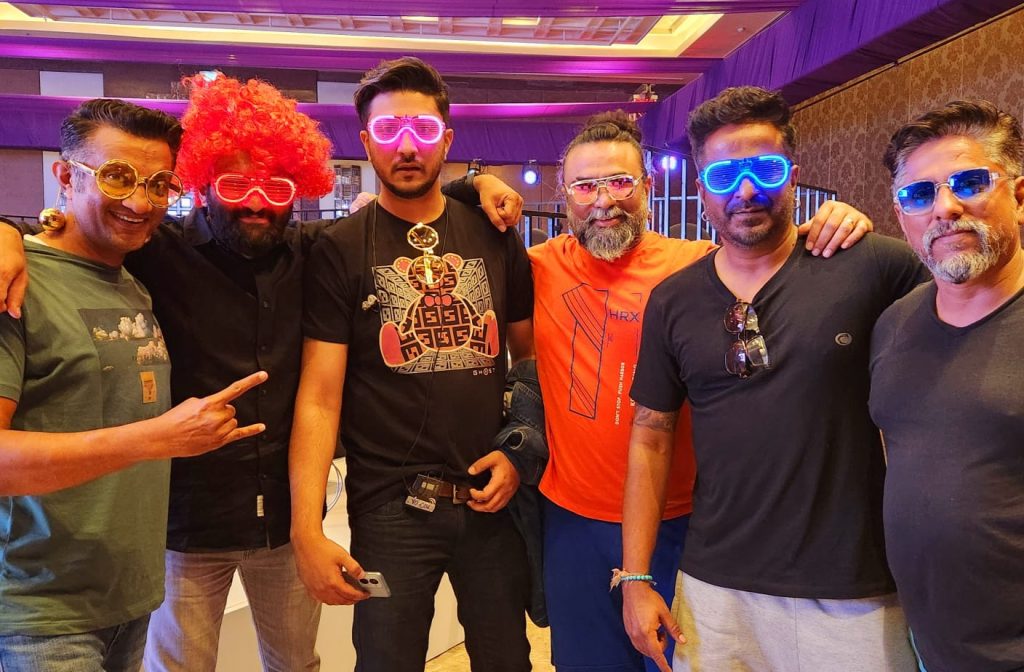 Travel back in time to the groovy era of the past with the Retro/ Disco party themes! Neon lights, disco balls, and classic hits from the '60s, '70s, and '80s create an ambiance of nostalgia and dance-filled revelry. Guests find themselves on a musical journey through iconic eras, reliving the magic of legendary artists and bands.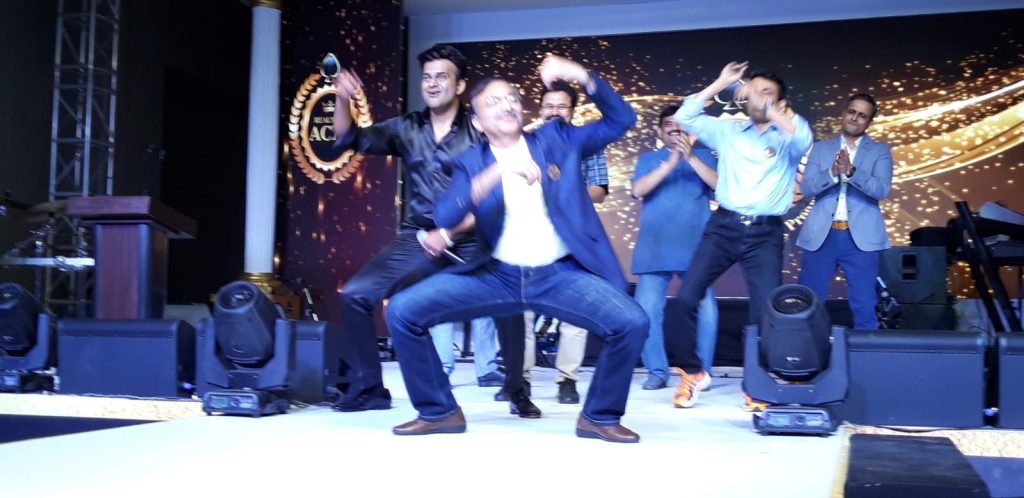 The dance floor becomes the heart of the party, pulsating with funky rhythms and infectious beats that invite everyone to groove. Retro-themed attire, complete with bell-bottoms, mini skirts, and platform shoes, adds to the authenticity of the celebration. It's a night of timeless memories, where the spirit of an era lives on through the joy of dance and celebration.
10. Pirates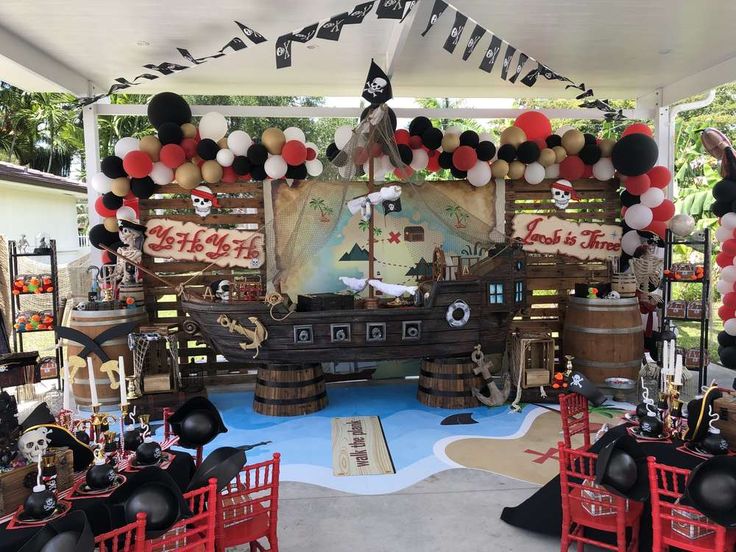 Ahoy, mateys! Get ready to embark on a swashbuckling adventure with the Pirates theme, where guests sail the high seas as buccaneers and plunderers. The venue transforms into a pirate's den, complete with wooden barrels, treasure chests, and skull-and-crossbones flags. Guests arrive in their best pirate costumes, with eye patches, bandanas, and swords, creating a lively atmosphere of camaraderie and mischief.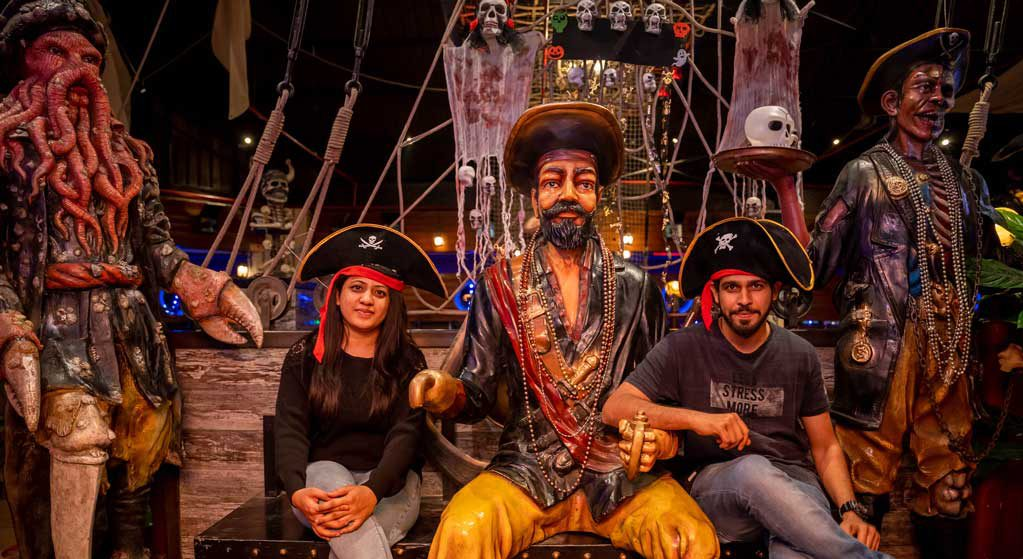 Pirate-themed games and activities, such as treasure hunts and sea battles, keep everyone entertained and engrossed in the spirit of the theme. It's a thrilling escapade that unleashes the inner pirate in everyone, setting the stage for an unforgettable voyage into the world of buried treasure and daring exploits.
11. Back to School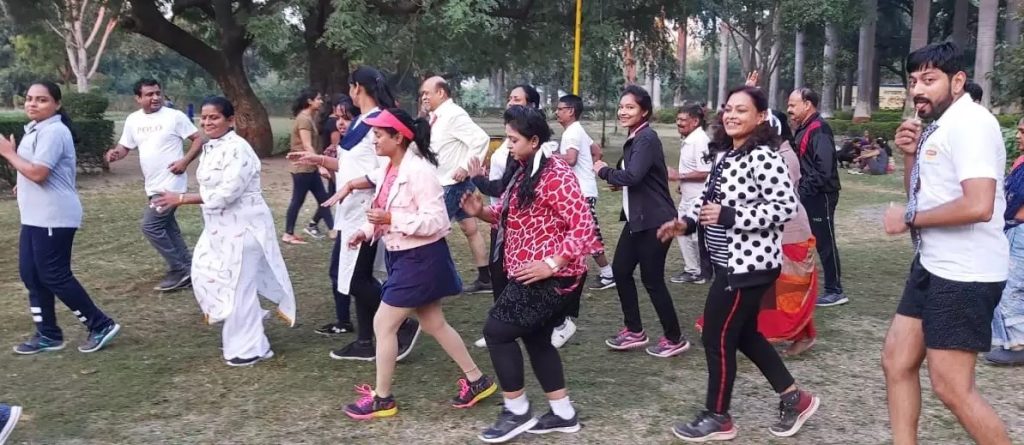 Who said school can't be fun? The Back to School theme takes guests on a nostalgic trip down memory lane, recreating the charm of school days. The venue transforms into a classroom, complete with chalkboards, desks, and school supplies. Guests arrive in uniforms or dress up as their favorite teachers, nerds, or jocks. Classic school games like sack races, tug-of-war, and spelling bees evoke a sense of innocent joy and friendly competition. This theme rekindles the carefree spirit of childhood, fostering a sense of camaraderie and laughter as everyone revisits the memorable experiences of their school years.
12. Casino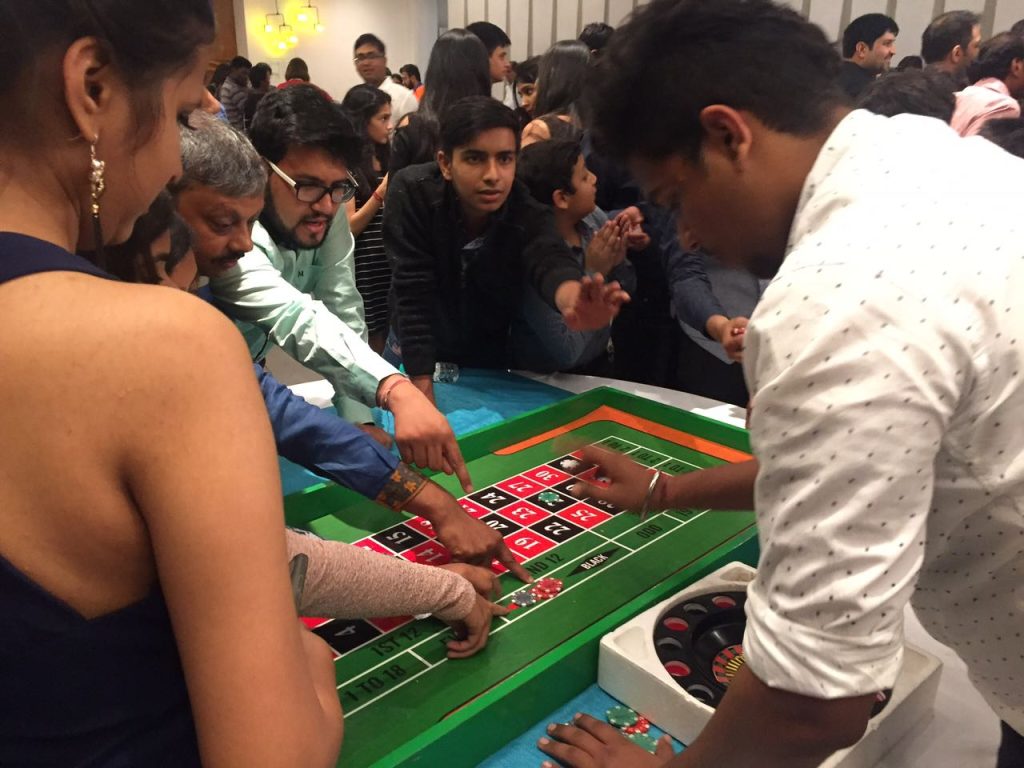 Roll the dice and spin the wheel as the Casino theme brings the glitz and glamour of Las Vegas to Indian celebrations. The venue transforms into a high-end casino, with blackjack tables, roulette wheels, and slot machines lining the floor. Guests arrive dressed in sophisticated attire, ready to try their luck and revel in the thrill of gambling.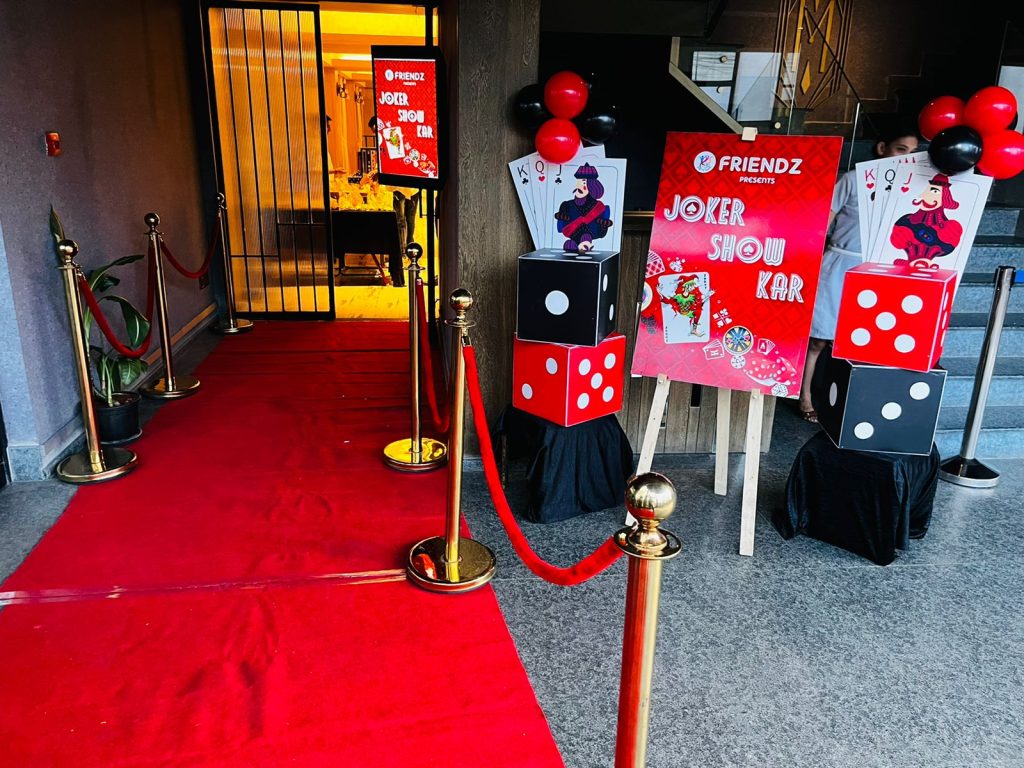 Even for those who may not indulge in actual betting, the Casino theme offers plenty of entertainment with casino-style games and activities that use play money. It's a night of elegance, risk-taking, and celebration, where everyone gets a taste of the casino lifestyle without leaving the comfort of their own event.
13. Comedy Nights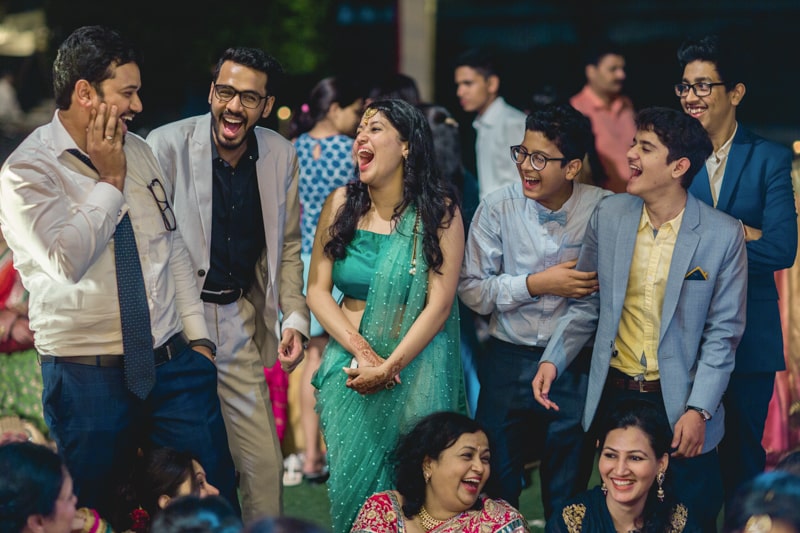 Get ready to laugh your heart out at the Comedy Nights party theme! With stand-up comedians, witty skits, and hilarious games, this event guarantees an evening filled with uproarious fun and amusement. Guests find themselves in stitches, their faces sore from laughter. Comedy Nights bring friends and family closer together, fostering a joyous atmosphere of shared amusement and bonding. Whether it's professional comedians or funny acts by partygoers, this theme creates an unforgettable experience where smiles are infectious, and the celebration becomes a memory to cherish forever.
14. Alice in Wonderland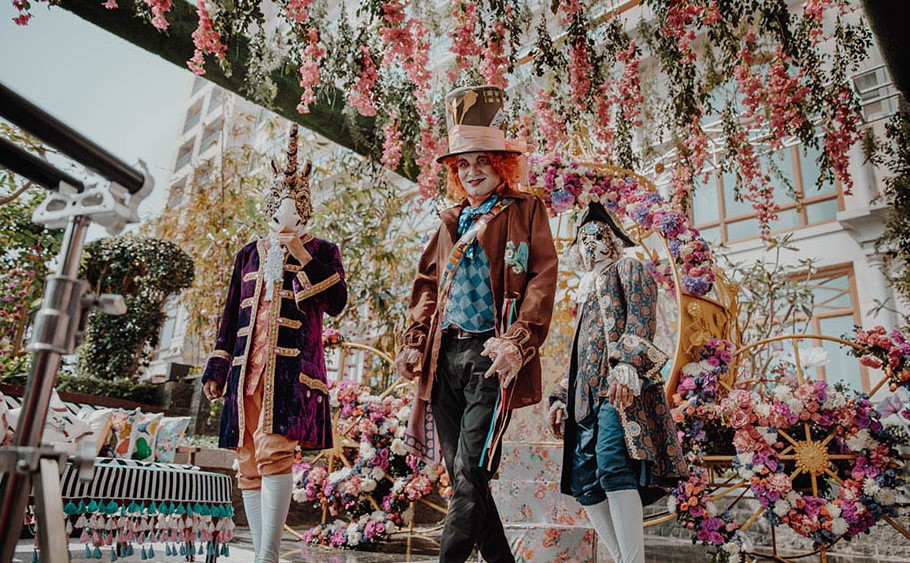 Tumble down the rabbit hole into the whimsical world of Alice in Wonderland! Inspired by Lewis Carroll's classic tale, this theme transports guests to a surreal wonderland, where reality intertwines with fantasy. The venue transforms into a magical realm with peculiar characters, eccentric decorations, and enchanting surprises at every turn. From the Mad Hatter's tea party to the Queen of Hearts' croquet match, every detail captures the essence of the story. Alice in Wonderland theme parties invoke wonder and curiosity, making it a night of dreams and enchantment for both children and adults alike.
15. Barbie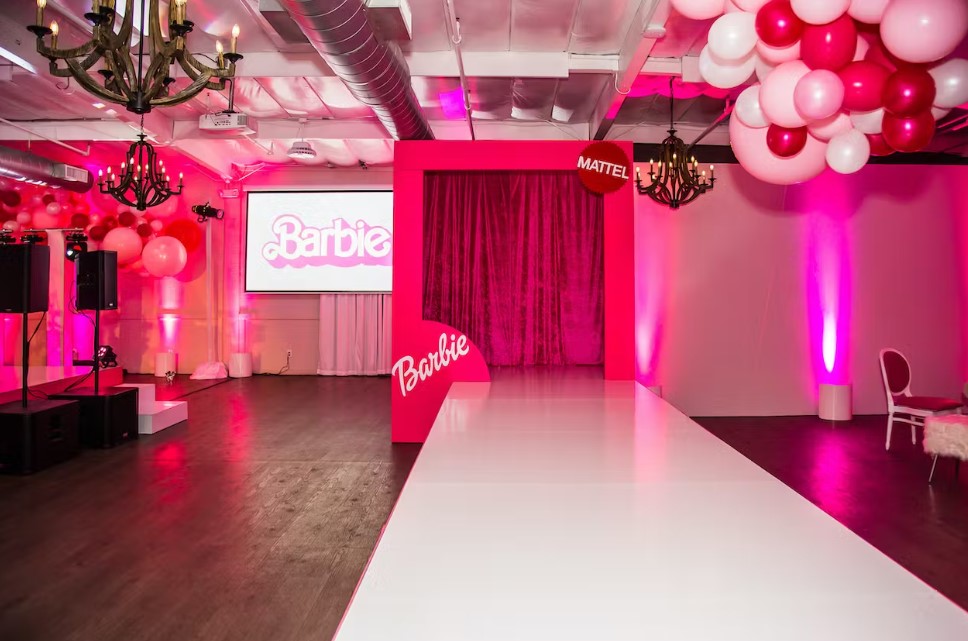 Unleash your inner fashionista at the Barbie-themed party! This celebration is a dream come true for every little girl who once dreamt of being a princess. The venue dazzles with shades of pink, sparkles, and all things chic and glamorous. Guests embrace the world of fashion-forward attire, tiaras, and elegance, celebrating the joy of embracing one's inner Barbie. Barbie-themed decorations, games, and activities add to the charm, creating an atmosphere of fairy tale magic and sophistication. Barbie parties are a nostalgic journey back to cherished childhood memories, making it a celebration that captivates hearts and creates memories to last a lifetime.
16. Arabian Nights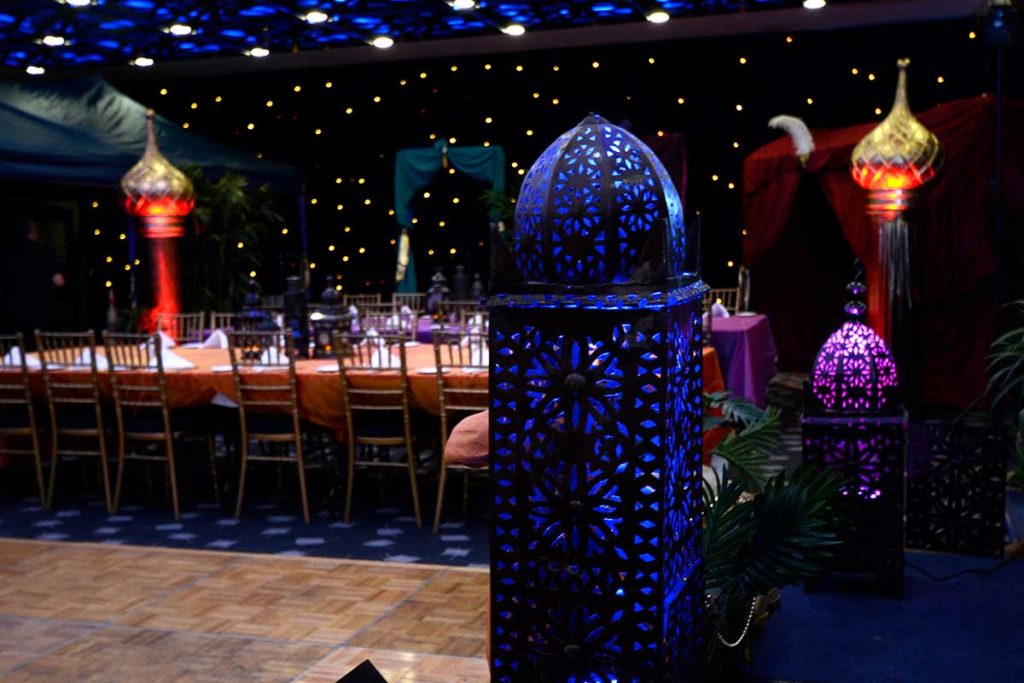 Indulge in the allure of the Arabian Nights with the captivating Arabian Nights theme! As guests enter this magical realm, they are transported to the enchanting world of the Orient. The venue is adorned with opulent decor, rich tapestries, and flickering lanterns, creating an ambiance of luxurious Arabian culture. An array of tantalizing Middle Eastern delicacies, from aromatic kebabs to delectable baklava, delights the taste buds.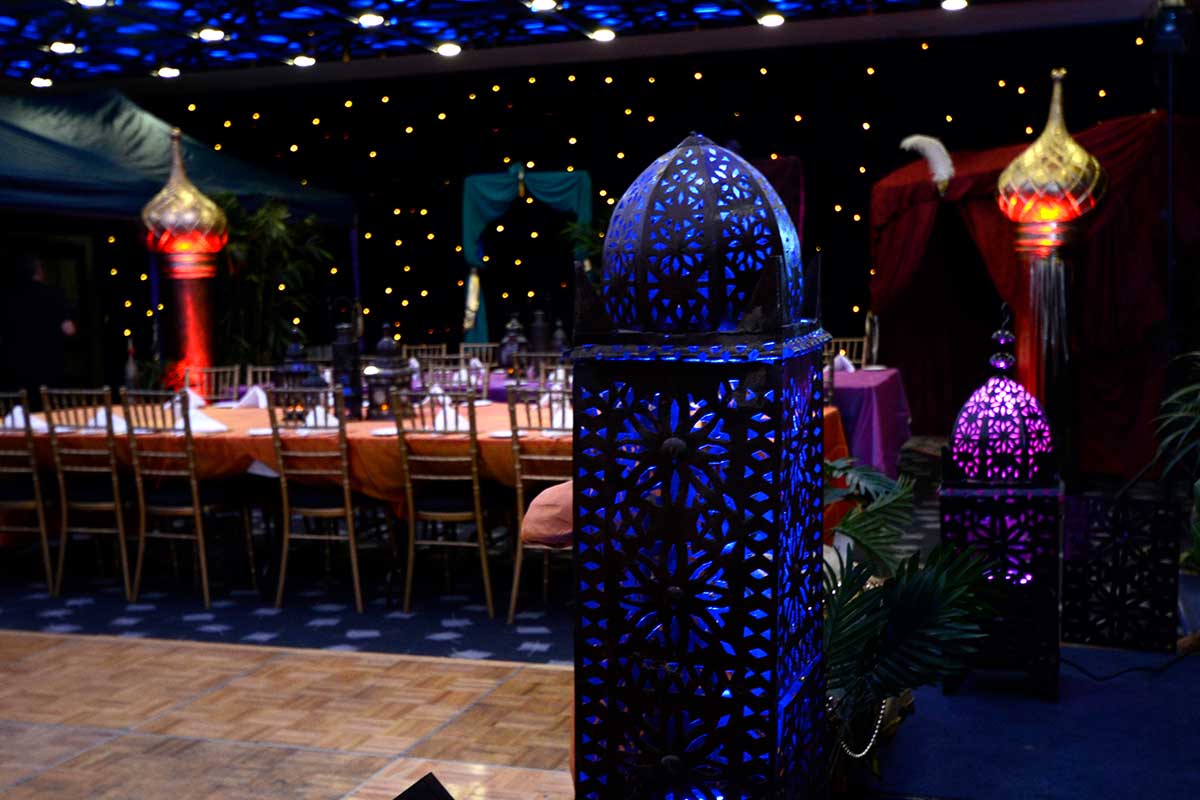 Arabian Nights theme parties are a celebration of exotic allure and hospitality, where guests are treated like royalty. It's a night of enchantment, where the magic of the East comes alive, leaving everyone under its spell and creating memories that linger long after the celebration.
17. Black and White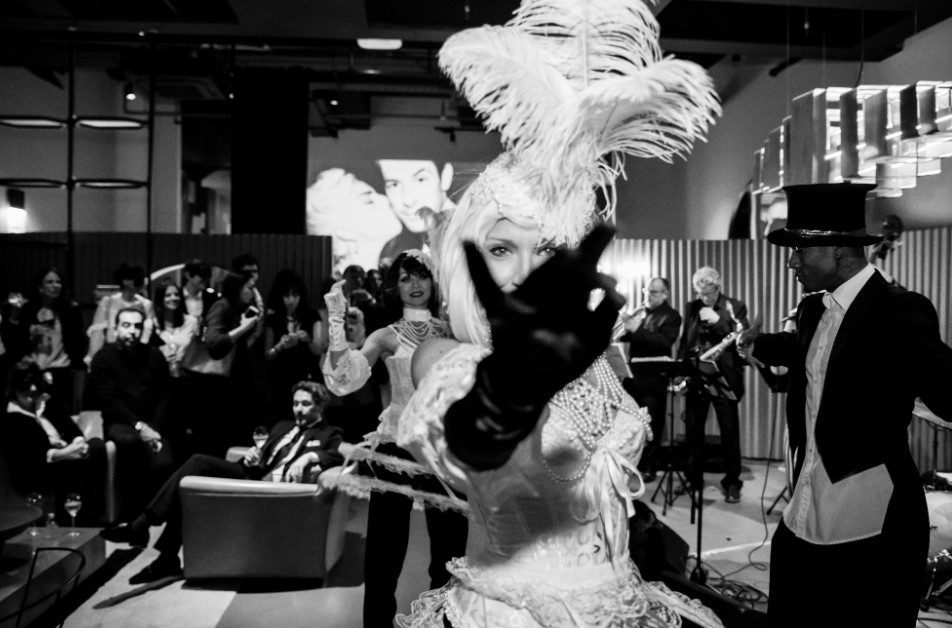 Embrace the elegance and simplicity of the Black and White theme, where timeless beauty knows no bounds. The venue is adorned with monochromatic decor, creating an ambiance of understated sophistication and refined taste. Guests arrive dressed in classic black and white attire, exuding an air of timeless elegance. From a black-tie ball to a chic monochrome soiree, every detail reflects the essence of this classic theme.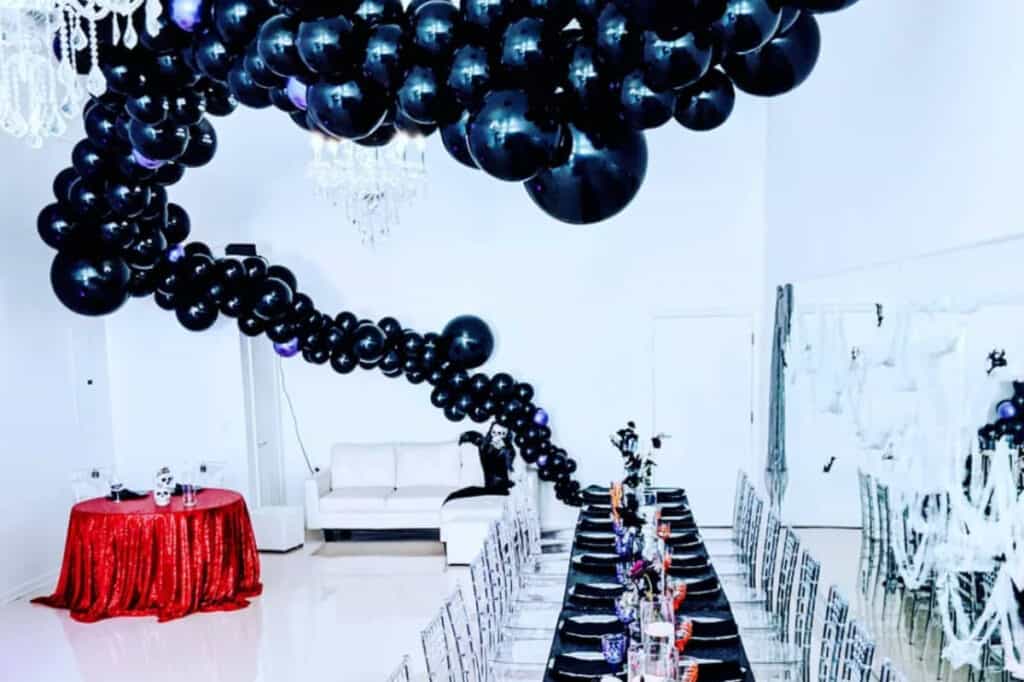 The allure of black-tie attire, paired with the grace of simplicity, adds to the elegance of the celebration. It's a night where the beauty of contrasts takes center stage, creating an ambiance of refinement and grace that is as timeless as it is enchanting.
18 James Bond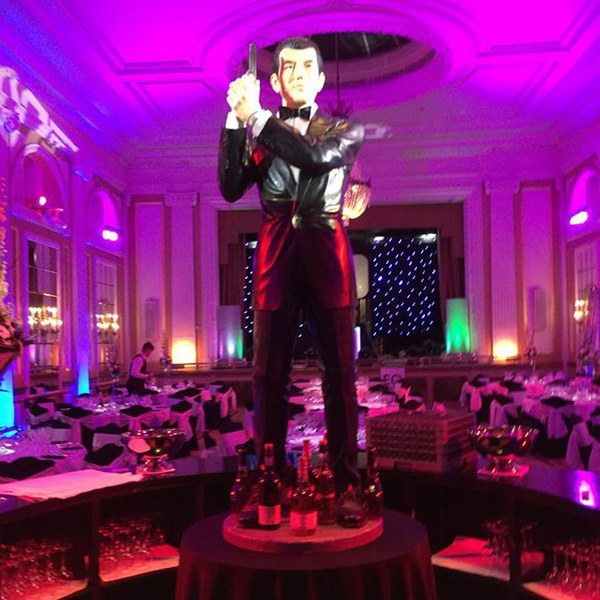 Dressed to kill and ready for action, the James Bond theme brings the world of espionage and sophistication to the party. Inspired by the iconic spy 007, guests become secret agents for the night, sipping martinis "shaken, not stirred," and partaking in spy-inspired games and activities. The venue is adorned with lavish decor, complete with sleek gadgets and mysterious props that evoke the allure of the secret agent world. The James Bond theme is a celebration of mystery, elegance, and intrigue, where every guest is a suave spy, ready to embark on thrilling adventures. From casino-style games to mystery-solving missions, the party embraces the essence of espionage, creating an atmosphere of suspense and excitement that keeps everyone on their toes. It's a night of sophistication and adventure, where everyone channels their inner Bond
19. Into the Woods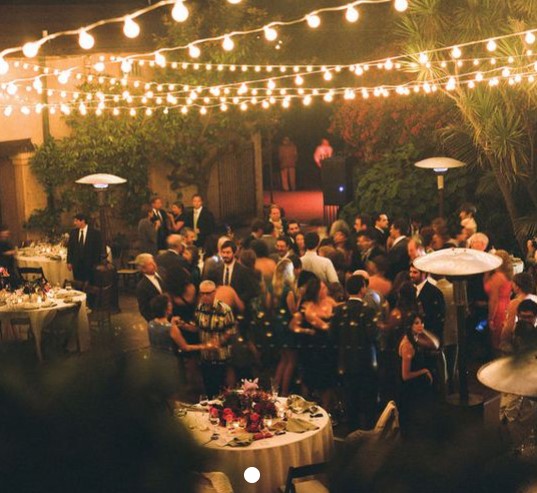 Step into a mystical realm of tranquility and enchantment with the Forest theme party. The venue is transformed into a serene woodland setting, complete with lush greenery, rustic decor, and elements of nature. Soft fairy lights add a magical touch, creating an ambiance of relaxation and wonder. Guests are transported into the heart of nature, away from the hustle and bustle of everyday life. Forest-themed parties often feature activities like bonfires, stargazing, and nature-inspired crafts, fostering a sense of connection with the outdoors. It's a celebration of the beauty of nature, where guests embark on a journey of self-discovery and inner peace.
20. Heaven and Hell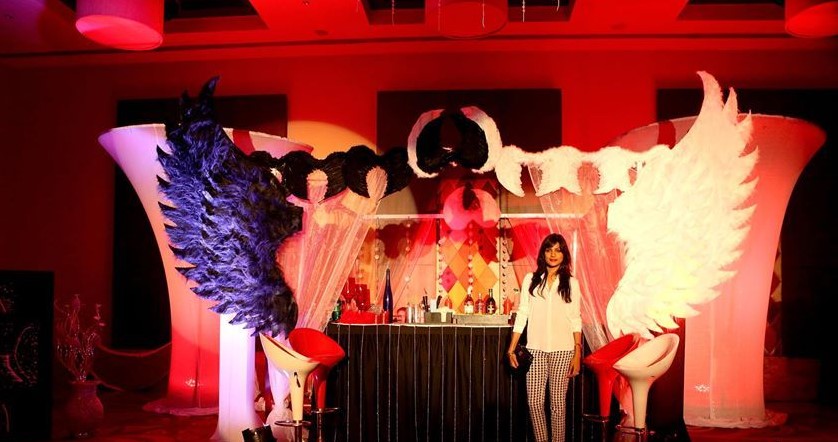 Embark on a journey of contrasts with the Heaven and Hell theme party. The venue is divided into two realms – one angelic and heavenly, the other dark and mysterious. Guests are encouraged to choose their sides and dress accordingly, embracing the essence of light and darkness. The ambiance reflects the duality of good and evil, with ethereal decorations representing heaven and bold, dark decor for hell. Heaven and Hell-themed parties often feature activities like angel vs. devil costume contests and games that play on the theme's contrast. It's a celebration that delves into the essence of human nature, creating an atmosphere of intrigue and introspection.
21. Wild West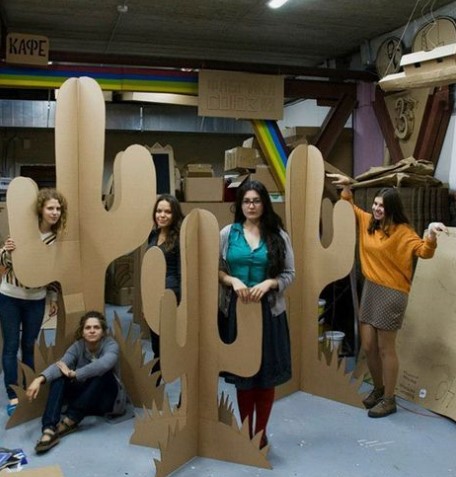 Yeehaw! Saddle up for an adventure in the rugged Wild West with this theme party. Guests journey back in time to the era of cowboys, outlaws, and the untamed frontier. The venue is transformed into a western saloon, complete with country music, cowboy hats, and swinging saloon doors. Wild West-themed parties often feature activities like line dancing, horseshoe toss, and mock shootouts. Guests dress as cowboys, cowgirls, or even as notorious bandits, immersing themselves in the spirit of the Old West.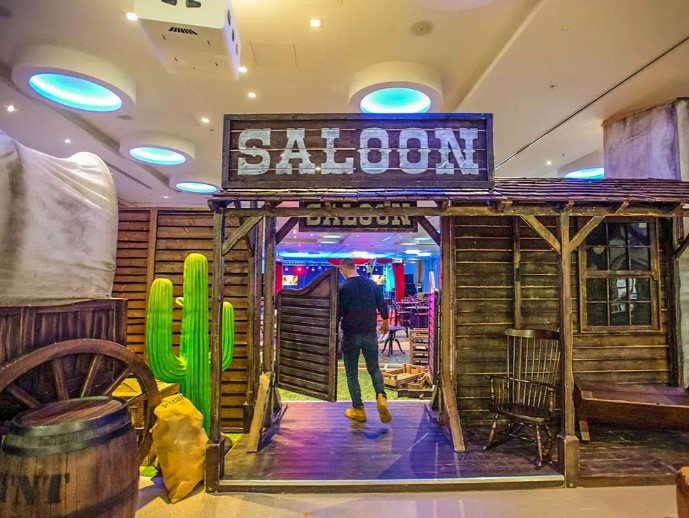 It's a celebration of the American frontier, where everyone can embrace their inner cowboy and experience the thrill of the wild and untamed West. The Wild West theme party guarantees an evening of excitement, adventure, and western charm that will leave everyone hootin' and hollerin' for more.
22. Oktober Fest/ Beer Theme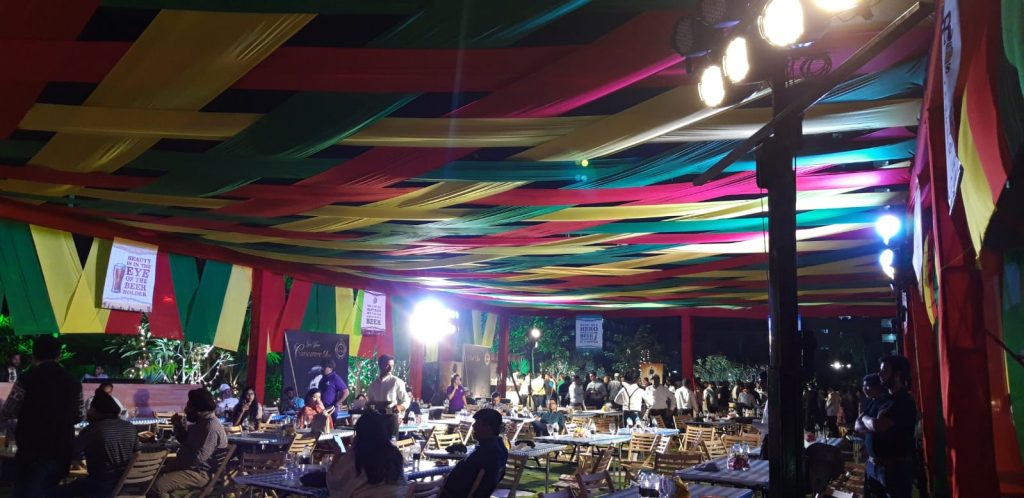 Raise your steins and toast to good times at the Oktoberfest/Beer party themes! Inspired by the iconic German beer festival. This celebration is a tribute to the joy of camaraderie and the delights of beer. The venue is transformed into a traditional beer hall, complete with long wooden tables, beer kegs, and Bavarian decor. Guests don lederhosen and dirndls, embracing the spirit of the festival. Oktoberfest/Beer-themed parties often feature a variety of beers from different regions. Along with traditional German cuisine like pretzels, sausages, and sauerkraut.
The Oktoberfest/Beer theme party guarantees a night of laughter, clinking glasses, and heartfelt toasts, creating an ambiance of warmth and happiness that will be cherished by all. Prost!
In essence, party themes in India are much more than just events. They are a celebration of life, joy, and creativity. They bring people together in a shared sense of excitement and wonder, leaving an indelible mark on their hearts. So, the next time you find yourself invited to a Theme Night. Be prepared to embark on an unforgettable adventure. One that promises to leave you with treasured memories and a longing for more of India's vibrant party culture. Embrace the magic of Theme Nights, and let your imagination take flight!
These are some of the trending event or party themes which are popular for any celebration. You can access through wider range of ideas on www.engage4more.com to plan your events. You can also reach out to our experts to plan it for you!!