Renowned Indian Chefs inspiring the world from the heart of the kitchen to the heart of the stage
Indian cuisine has long been revered for its aromatic spices, rich flavors, and time-honored traditions. Over the years, it has seen a significant transformation, evolving from home kitchens to Michelin-starred restaurants, captivating the palates of food enthusiasts worldwide. But there's a select group of Indian chefs or culinary maestros who have taken their passion for cooking beyond the realms of the culinary world, embracing a new role as sought-after motivational speakers.
What makes these Indian chefs stand out as motivational speakers? It's more than just their culinary skills; it's the life-changing stories they weave around food, family, perseverance, and their relentless pursuit of excellence. From humble beginnings to achieving fame and recognition on a global stage, these Indian chefs have harnessed the power of storytelling to captivate audiences with their passion for cooking and life. In this blog, we will delve into the lives of these culinary virtuosos who have emerged as powerful voices beyond their kitchen.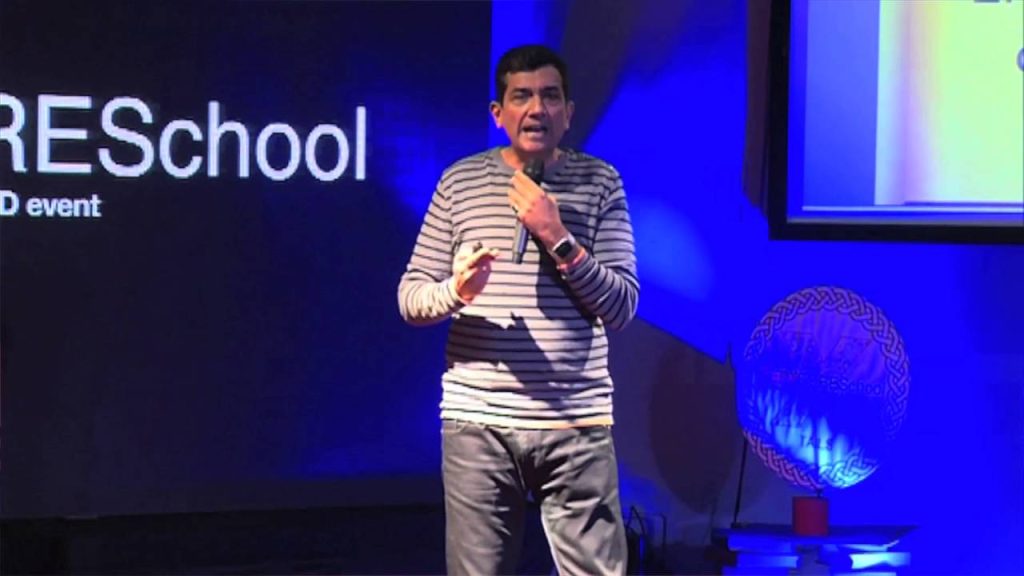 Sanjeev Kapoor, a culinary legend and a masterful chef, has left an indelible mark on India's gastronomic landscape. He came to prominence after hosting his hit television show Khana Khazana which was also the longest-running show of its kind in Asia. He is also the first chef in the world to own a 24X7 food and lifestyle channel, Food Food launched in 2011. With his warm smile and engaging presence, he captivates audiences with the art of storytelling, taking them on a journey of his humble beginnings and the challenges he faced on his path to success. His inspiring anecdotes instill the belief that dreams can be achieved through hard work, determination, and a deep love for one's craft.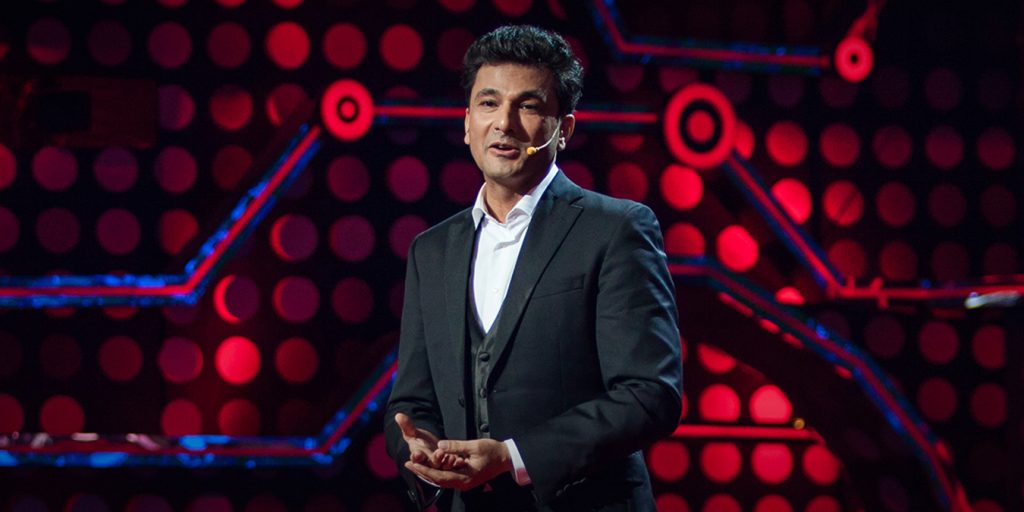 Vikas Khanna, the renowned Indian chef, is a culinary maestro who has not only tantalized taste buds but also inspired countless individuals through his culinary journey. He has hosted the famous Indian cooking reality show MasterChef India since season one. His culinary expertise and warm demeanor earned him recognition beyond national borders, leading to his guest appearance as a judge on MasterChef Australia, further solidifying his global culinary footprint. In 2011, he also featured in the list of Sexiest Man Alive by People Magazine. Vikas Khanna's speeches are a delightful blend of culinary wisdom, personal anecdotes, and tales of perseverance.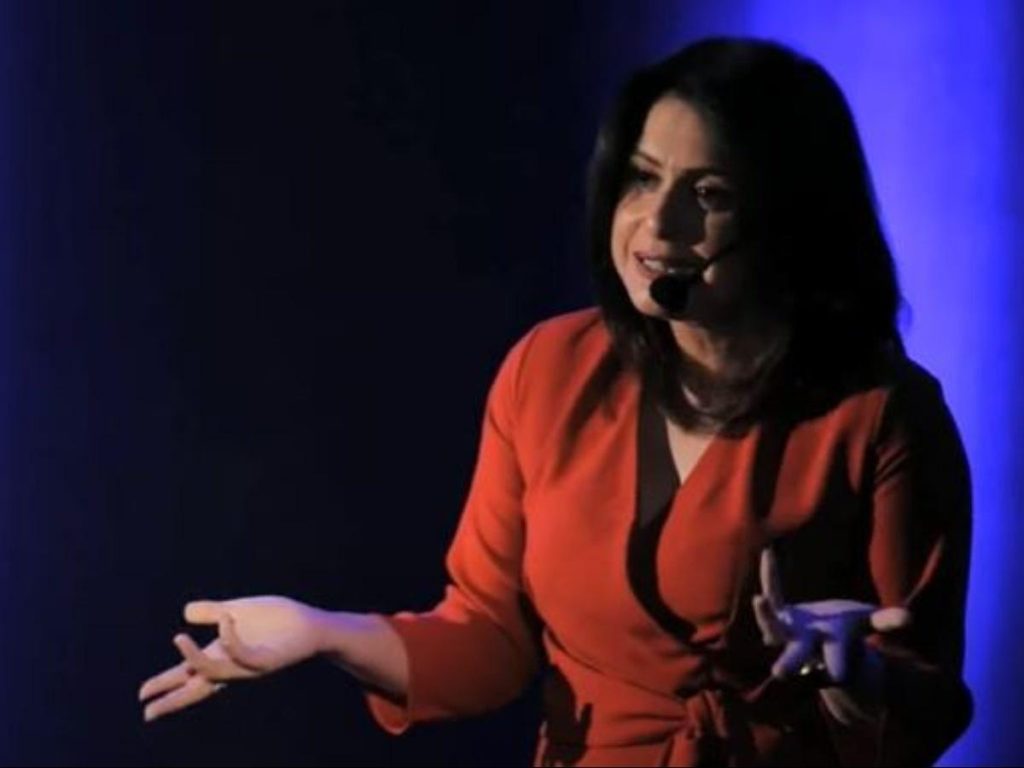 Amrita Raichand is a dynamic personality in the culinary world. She shines as a celebrated celebrity chef. actress and motivational speaker. As the host and judge of various cooking shows, Amrita's delightful presence adds a unique touch to every culinary creation she presents. One of her most prominent roles includes hosting the popular show "Mummy Ka Magic" on Food Food. Her TED talks have allowed her to share her journey, from pursuing her passion for cooking to achieving success in the culinary industry. Amrita's charisma knows no bounds, and her infectious enthusiasm leaves a lasting impact on those fortunate enough to attend her talks.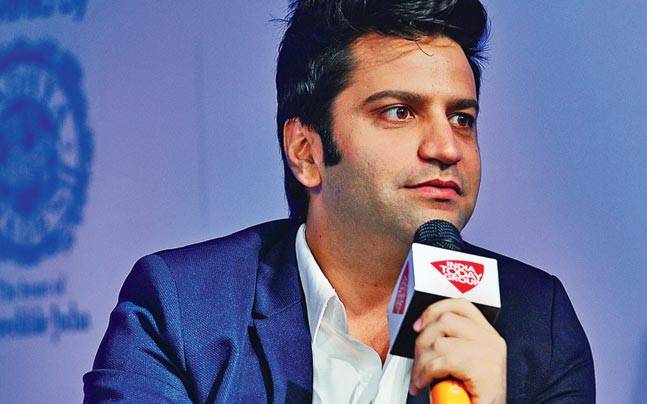 Kunal Kapur is a prominent Indian chef who has carved a remarkable path in the culinary world. Leaving an indelible mark on the hearts of millions. Beginning his culinary journey with the prestigious Taj Group of Hotels. Kunal's culinary skills and passion for the art of cooking quickly catapulted him to fame. As a distinguished face on the renowned reality show MasterChef India. Kunal Kapur has lent his expertise as a judge and host, inspiring aspiring chefs to pursue their culinary dreams. He also ventured into creating India's largest Chocolate Tower, earning him a coveted place in the Limca Book of Records. Kunal Kapur's multifaceted persona as a chef, television personality, and motivational speaker showcases his unwavering dedication to both the culinary craft and uplifting others.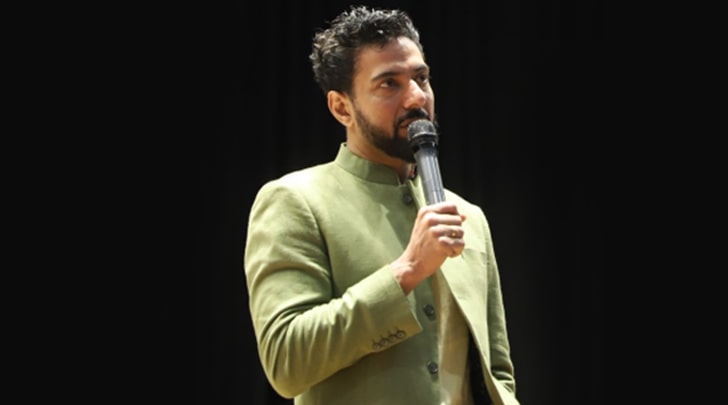 Ranveer Brar, the Lucknow born Indian chef, is a culinary icon whose expertise transcends the boundaries of the kitchen. As a celebrated celebrity chef and motivational speaker, he has captured the hearts of food enthusiasts worldwide. Renowned as the affable host of popular television food shows and a discerning judge on MasterChef India. Ranveer's culinary prowess and warm personality have made him a household name. He has also authored the books "Come Into My Kitchen" and "A Traditional Twist,". Sharing his culinary wisdom and innovative recipes with avid readers. Ranveer Brar's influence as a motivational speaker is equally compelling. In his powerful TED talks, he eloquently expresses the power of food to unite cultures, ignite creativity, and foster meaningful connections. His infectious enthusiasm, coupled with his culinary genius, makes him a true luminary in the culinary world.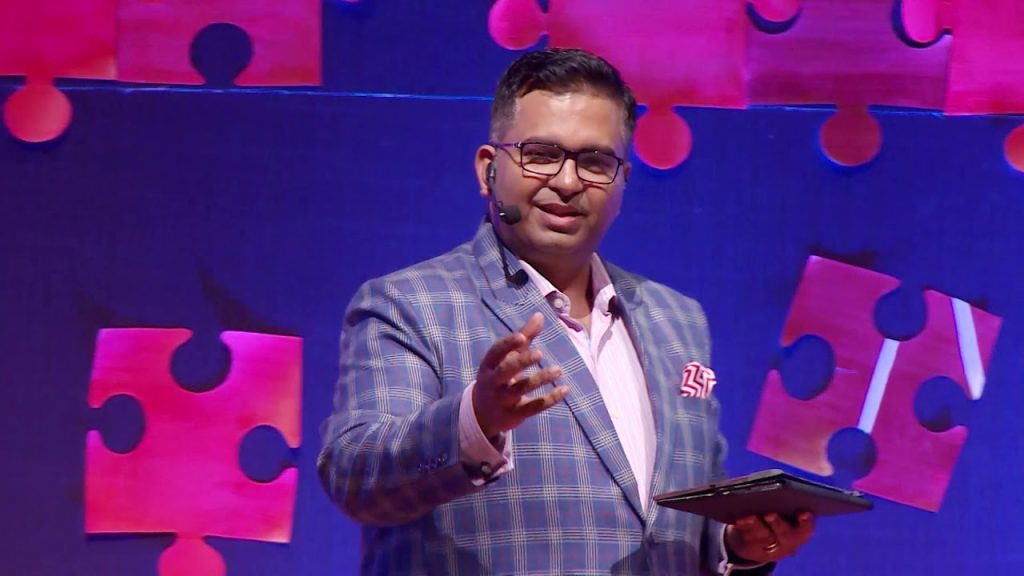 Ajay Chopra has carved an illustrious culinary journey, leaving an indelible mark in the industry. With a career highlighted by stints as the Executive Chef at the esteemed Westin Mumbai Garden City and as a host and judge on the popular Indian cooking reality show MasterChef India. Ajay has become a household name, renowned for his culinary expertise and charming personality. His innovative approach and flair for culinary artistry have made him a sought-after advisor in the hospitality industry. Through his speeches, he has captivated audiences with the transformative power of food, its ability to evoke emotions, and its profound impact on culture and connections.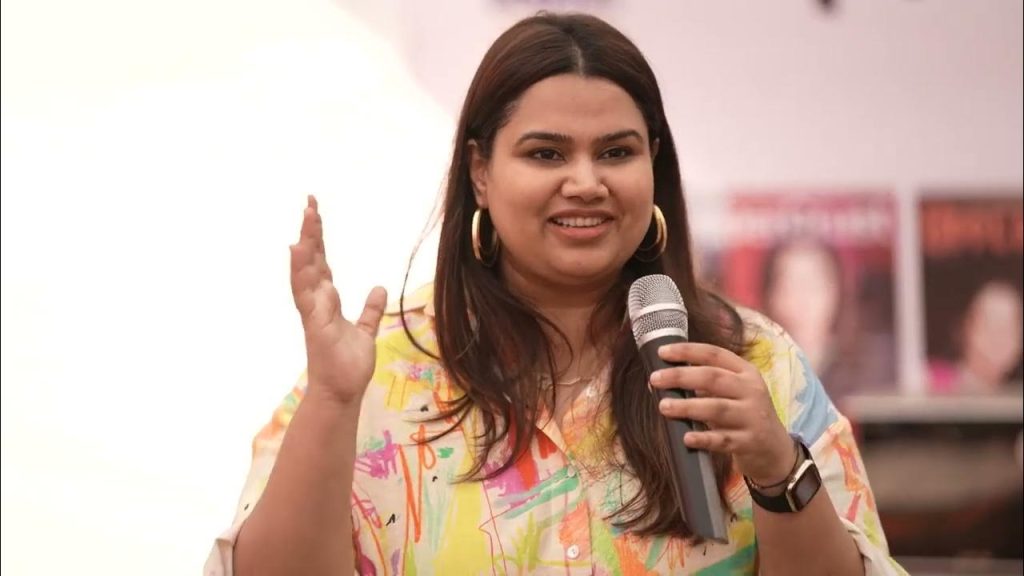 Pooja Dhingra is a pioneering Indian pastry chef and speaker. She has revolutionized the dessert scene in India with her passion for macarons and French delicacies. As the visionary behind India's first macaron store and the owner of the renowned Le15 bakery chain. Pooja earned the well-deserved title of the 'macaron queen of India'. Her selection in Forbes 30 under 30 lists for both India and Asia is a testament to her remarkable achievements and entrepreneurial spirit. Her popular podcast, #NoSugarCoat, further showcases her versatility. She has published six books, earning recognition at the prestigious Gourmand World Cookbook Awards. Pooja remains a trailblazing inspiration for food lovers and aspiring entrepreneurs alike. Reminding us that with determination and innovation, dreams can be turned into delectable realities.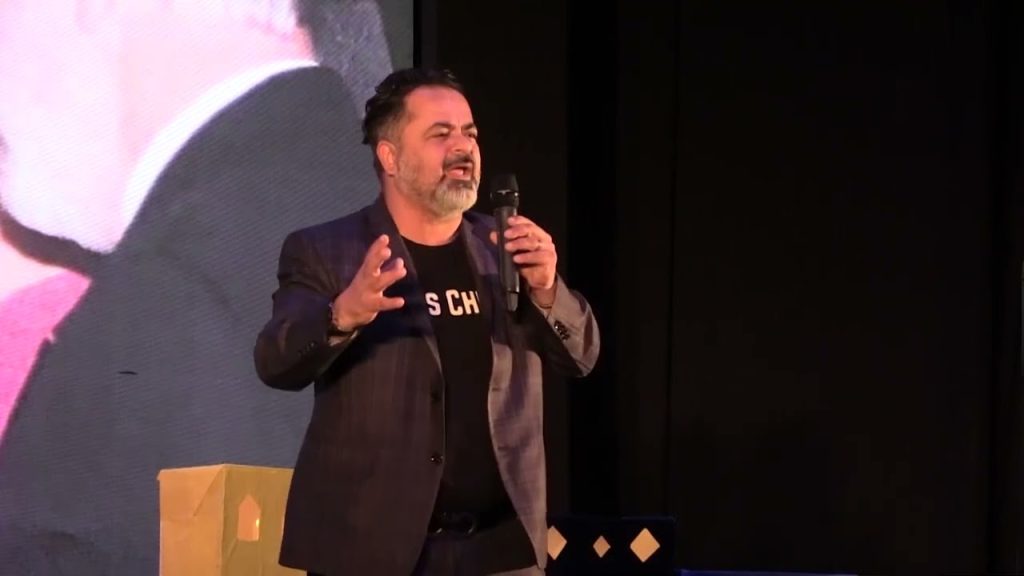 Vicky Ratnani, a renowned Indian chef and speaker, has an illustrious culinary journey that spans continents and cultures. With a career highlighted by prestigious roles such as being the personal chef to Mr. Nelson Mandela during his iconic journey from Durban to Cape Town and the Executive Chef to Queen Victoria, Vicky's culinary prowess knows no bounds. Vicky Ratnani's influence extends to the corporate world. Where he has played a crucial role in tweaking flavors for Burger King India and revamping various global brands. As a captivating speaker, Vicky has graced the TED stage, sharing his experiences and culinary insights with a global audience.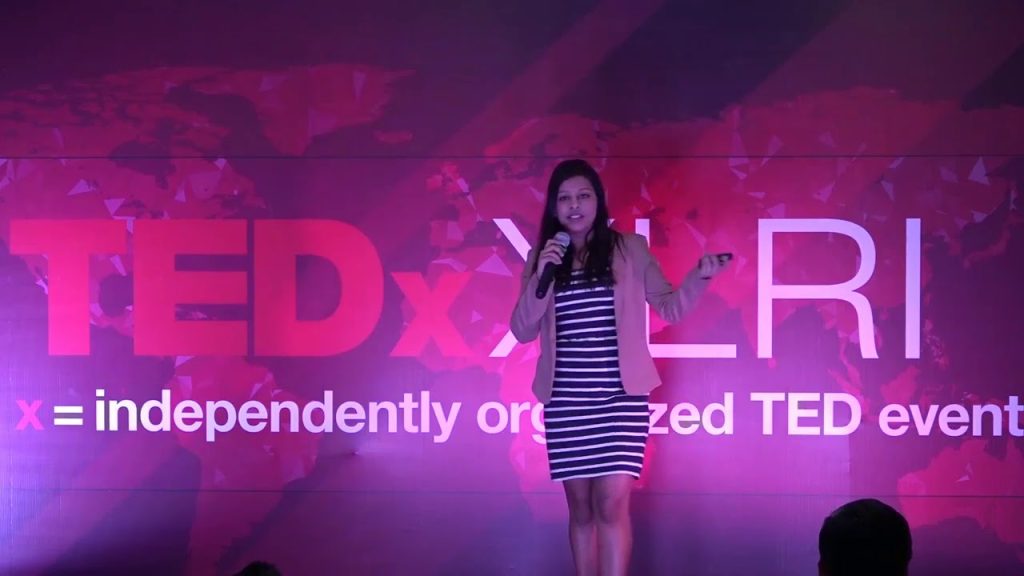 Kirti Bhoutika, a renowned Indian chef and speaker, has achieved remarkable milestones in the culinary world at a remarkably young age. As the youngest winner of the famous Indian reality cooking show MasterChef 5. She has showcased her exceptional culinary talent and passion for baking to the world. As a versatile speaker, Kirti Bhoutika hosts her own food show, 'Food Fiesta,' on the renowned food channel, Foodxp. Additionally, she conducts online workshops for bakers across the country. Kirti's dynamic presence has extended to various talk shows, speeches, and cooking events, including prestigious platforms like TEDx and Josh Talks.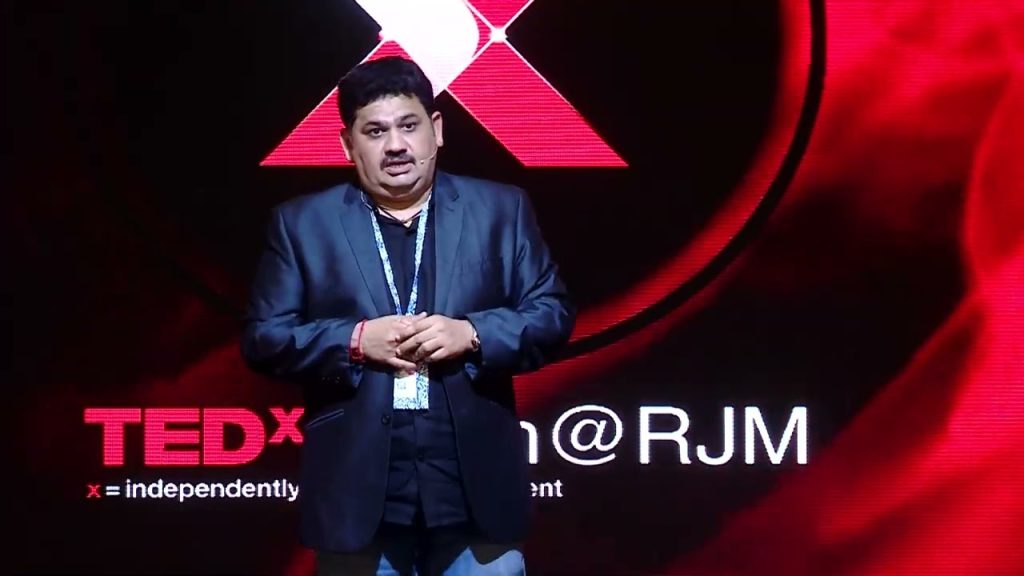 Venkatesh Bhat, a prominent chef and speaker, has left an indelible mark on the culinary world with his exceptional talent and entrepreneurial spirit. With a career spanning several decades. Bhat's culinary journey began in 1994 at the prestigious Hotel Chola Sheraton. Where he honed his culinary skills and passion for gastronomy. As a corporate chef and CEO, Venkatesh Bhat has demonstrated his culinary finesse in creating innovative dishes that delight the taste buds of food enthusiasts. Through his speeches, he shares his journey of transitioning from a corporate career to becoming a successful entrepreneur in the culinary world. His story of determination, risk-taking, and passion serves as an inspiration to aspiring chefs and entrepreneurs alike.
Chef Damodharan, fondly known as Chef Damu, is a prominent Indian chef and a captivating speaker. He has been a renowned judge on the cooking reality show Cooku with Comali on Star Vijay. Additionally, his appearances in various Tamil movies have made him a beloved figure beyond the culinary realm. He holds a Guinness World Record for the longest cooking marathon by a single individual. In 2004, Chef Damu achieved another milestone by becoming the first Indian chef to receive a Ph.D. in Hotel Management and Catering Technology, awarded by the esteemed University of Madras. He continues to be a source of inspiration for aspiring chefs and an esteemed figure in the culinary community. Shaping the future of Indian gastronomy.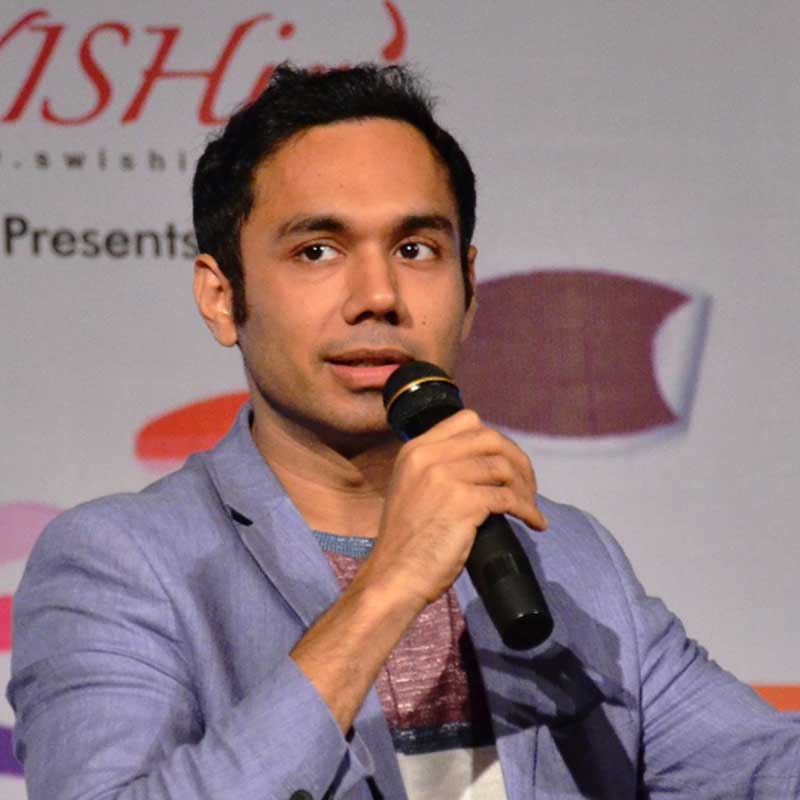 Saransh Goila is a renowned Indian chef and speaker who has carved a remarkable niche in the culinary world with his passion for food and creativity. As the founder of the acclaimed Mumbai-based restaurant 'Goila Butter Chicken,' he has redefined traditional Indian cuisine. Winning the hearts of food enthusiasts worldwide. As an accomplished author, Saransh has ventured into the world of travel writing. Showcasing his love for exploration and food through a captivating travelogue. Saransh Goila's influence as a motivational speaker extends to prestigious platforms like TED talks. Where he shares his culinary journey, culinary wisdom, and inspiring stories.
13. Harpal Singh Sokhi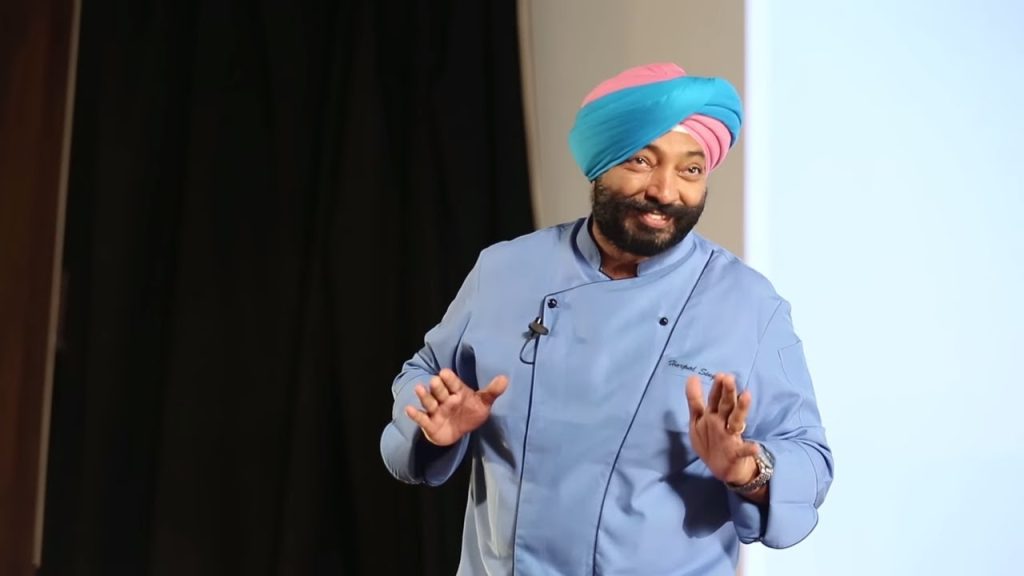 Harpal Singh Sokhi, a celebrated Indian chef and speaker, has left an indelible mark on the culinary landscape of the country. Known for his infectious energy and iconic catchphrase, "Namak Shamak, Namak Shamak, Daal Dete Hain," he has won the hearts of food enthusiasts across India. As the vibrant host of the immensely popular culinary show "Turban Tadka" on the FoodFood channel. Harpal Singh Sokhi has captivated audiences with his unique cooking style and exuberant personality. His enthusiastic and dynamic approach to food and life inspires audiences to embrace their passion, put their heart into their endeavors, and infuse everything they do with energy and enthusiasm.
In conclusion, these Indian chefs have not only delighted our taste buds but also touched our hearts with their words of wisdom and inspiration. As they stood behind the stoves perfecting their dishes. They also honed their skills as captivating orators, weaving tales of resilience, perseverance, and triumph that resonated with audiences far beyond the culinary world. Let us savor the essence of their stories. For they are not just Indian chefs, but true champions of the human spirit.
When it comes to booking/ hiring the Indian Chefs and motivational sorcerers, you can book/hire them via engage4more's passionate team. Our working relations with over 2,500+ talented artists come with an assurance of best-suited artist suggestions for your event with pacy bookings and great prices. Also, enjoy our value adds like complimentary quizzing for your events along with free publicity by our post-event coverage via our social media handles! 
Start your artist booking journey here.