Best hot-seller books to read by some of the most sought after inspirational speakers in India
As the world needs more optimism, motivational speakers are a rage and why shouldn't they be? When they're adding to the change and making the world a better place. While it's a fact that words are of worth and our motivational speakers are experts at using them, it's also a fact that there's nothing a book can't do. So here are 30+ books authored by some of world's best inspirational speakers
So here are some best-selling and exceptional books authored by the top motivational speakers of India, which should definitely be on your checklist-
Gaurav Gopal Das is an Indian monk and a motivational speaker who is also a member of the International Society for Krishna Consciousness (ISKCON). He has spoken at various prestigious institutions and corporate firms in India and abroad including at the United Nations & British Parliament. Gaur Gopal Das has been conferred upon with various awards including the Dadasaheb Phalke International Film Festival award and also a Honorary Doctorate by KIIT university. He has written many books which are best-sellers around the world.
In his book the Way of the Monk, Gaur Gopal Das reveals how To Find Purpose, Balance, And Lasting Happiness. The book presents profound wisdom with irresistible humour, while also teaching us ways to tackle our modern anxieties on a daily basis.
2. Karma: A Yogi's Guide to Crafting Your Destiny- Sadhguru
Sadhguru is an Indian yoga guru and a proponent of spirituality who has traveled the world, passing on his wisdom and lessons to millions of people. He is the author of over 50 books and his public talks draw crowds of over 300,000 people. Named one of "India's 50 Most Influential People," his interviews are featured in various publications like The New York Times, BBC, CNNI and CNBC.
Karma: A Yogi's Guide to Crafting Your Destiny is a spiritual journey of self improvement and self help. In the New York Times best-seller, Sadhguru has shown a new perspective on the misunderstood concept of "karma" that offers the key to happiness and enlightenment.
3. Abundance: The Inner Path To Wealth- Deepak Chopra
Deepak Chopra is one of the most prominent figures in the New Age movement. A physician and endocrinologist by training, he has helped millions find wellness and self-purpose. He has also studied health for years in almost all aspects and now he offers inspiration and encouragement to audiences worldwide. Chopra has published more than 80 books that have reached people in more than 40 languages.
Abundance: The Inner Path to Wealth is a book written by the International bestselling author, Deepak Chopra where he illuminates this road to success and wholeness and offers practical advice on how to cultivate a sense of abundance in times of fear.
4. Everything About Leadership- Vivek Bindra
Dr. Vivek Bindra is a Revolutionary Entrepreneur, an Internationally Acclaimed Motivational Speaker and a Business Coach. Known for Creating Most Sought after content which is helping people across the globe in achieving their business goals. Author of 10 High Power Motivational Books, which are available on Flipkart and Amazon.
Vivek Bindra's Everything About Leadership has all the mantras required to develop as a visionary leader. It enables the leader to inspire others which will make more leaders in the future. The book has sheer brilliance in it and can really change the way you look at things.
5. How Come No One Told Me That?- Prakash Iyer
Prakash Iyer is a Motivational Speaker, trained leadership coach and bestselling author of books like 'The Habit of Winning' and 'The Secret of Leadership'. He has had a corporate career spanning more than twenty-five years, and has worked with teams selling everything from soaps and colas to watches, yellow pages and diapers. He was the managing director of Kimberly Clark Lever.
In the bestseller How Come No One Told Me That?, Prakash Iyer has shared his observations, experiences and stories that have made an impact on his life. The book highlights of importance of having experiences which can get us ahead in life and career.
6. Pilgrim Nation: The Making of Bharatvarsh – Devdutt Pattanaik
Devdutt Pattanaik is an Indian mythologist, illustrator, author and speaker. His work is largely focused on religion, mythology, and management. He has written books on the relevance of sacred stories, symbols and rituals in modern times; his more popular books include Myth = Mithya: A Handbook of Hindu Mythology, Jaya: An Illustrated Retelling of the Mahabharata, and Sita: An Illustrated Retelling of the Ramayana.
Pattanaik who is known to incorporate Mythology like the Mahabharata and the Ramayana into human resource management, traces 32 holy sites and takes us to an insightful journey.
7. The Everyday Hero Manifesto- Robin Sharma
Robin Sharma is a writer, speaker and one of world's top leadership experts. Known for his book The Monk Who Sold His Ferrari. He has a rare ability to electrify the audience and deliver uncommonly original and useful insights that lead to the betterment of individuals. The author of several international bestsellers is a master of telling stories, connecting with the people and sharing his life experiences.
The Everyday Hero Manifesto by Robin Sharma is a groundbreaking book in which the author makes his transformational system available to anyone who is ready for undefeatable positivity, monumental productivity. His novel The 5 AM Club is also a life changing novel which is revolutionary and can really make a difference to your life.
Harjeet Khanduja is an internationally acclaimed author, speaker, poet, Influencer, and HR Leader. Also known as the RK Laxman of business he has set multiple green field projects and has handled HR for large multinational organizations in various geographies including India, Canada, and the US.
Harjeet Khanduja's books focus on improving decision effectiveness by creating a decision driven organization, using data driven decision making. His book How Leaders Decide is a must read for all the upcoming and aspiring leaders of tomorrow.
9. Fearless Governance- Kiran Bedi
Kiran Bedi is an Indian social activist and former tennis player who in 1972 became the first woman in India to join the officer ranks of the Indian Police Service (IPS) and was the 24th Lieutenant Governor of Puducherry. She is also an author who has written many books from various facets of her life. Known for her strong leadership, she remained in service for 35 years before taking voluntary retirement in 2007 as Director General, Bureau of Police Research and Development.
Kiran Bedi's Fearless Governance is book of stark realities. Here Kiran Bedi demonstrates the right practices of responsible governance which is quite enlightening to read. The book has everything that one needs for governance, that is team spirit, effective policing, bonding in services etc.
Harsha Bhogle is a cricket commentator, author and speaker. He is widely known as a "voice of cricket" and has made a reputation in the global cricket broadcasting industry. He was awarded the 'Best Sports Presenter' by the Indian Television Academy. Giving the game of cricket his own special flavour with an endearing smile, he is the best at what he does.
In the self help book, The Winning Way, veteran Harsha Bhogle gives the key elements that make a winning team. The books shows ways of how to win and keep winning which are not only helpful on the field but also in every aspect of live.
Ankur Warikoo is an Indian author, entrepreneur, YouTuber who has a great social media presence. He has worked as the CEO of Groupon India, and was also the co-founder & former CEO of Nearbuy. He was the Golden Book Award Winner in 2022 and also featured in the list of Fortune 30 under 30. His videos and reels on YouTube and Instagram are really popular. He is a prolific guide and mentor for the audiences.
Do Epic Shit by Ankur Warikoo is a book to read and keep reading. It's a very inspiring journey of Ankur Warikoo who has put together the key ideas that fueled his life. The book makes you relate in some or the other way and makes you want to underline and read those lines again and again.
12. Everyman's War: Strategy, Security and Terrorism in India- Raghu Raman
Capt. Raghu Raman, with his unique career spanning over a decade in the Indian Armed Forces, another decade as a CEO of three companies in the Mahindra Group, and several years of experience in the Government has managed to put his inspirational life, skills and key teachings in the book Everyman's War: Strategy, Security and Terrorism in India.
In the book, Captain Raghu Raman shares the role of a common man in helping the forces deal with all kinds of eventualities. The book presents details and the methods of the agencies involving national security in a very simple language. The book is a must read for the youth of the country as it is an engaging and riveting narrative.
Abhinav Bindra is a World & Olympian champion shooter who is the first & only Indian to have held both the World & Olympic titles at the same time, a feat he accomplished by capturing the Gold Medal at the 2008 Olympic Games in Beijing and the gold at the 2006 ISSF World Shooting Championship.
Abhinav Bindra has locked his life's journey and key moments that turned him into a world champion and an inspirational person in the book 'A Shot at History'. The best-seller is a great read for all the sports enthusiasts and also for those who want to achieve their goals and are seeking for the right motivation in life.
14. Stay Hungry Stay Foolish- Rashmi Bansal
Rashmi Bansal is a writer, entrepreneur and a motivational speaker. She's an author of 10 bestselling books on entrepreneurship that have sold more than 1.2 million copies and have been translated in 12 languages, including Korean and Vietnamese. Rashmi is one of the top business books author in India.
Stay Hungry Stay Foolish by Rashmi Bansal is a book on entrepreneurship, which is a collection of 25 inspiring stories of 25 graduates from IIM Ahmedabad. The book motivated the youth to seek more than just placement and salaries, and to believe in their dreams.
Twinkle Khanna is an Indian author, film producer and a former actress. She has won various awards for her best-selling books and was also the highest-selling female author in India in the year 2018. She has always been very vocal and supportive of issues regarding women and uses her platform to encourage and empower women.
Mrs. Funnybones is a book authored by Twinkle Khanna which was an instant best-seller making her the highest-selling female author in India in the year 2015. The book consists of a compilation of satirical stories written for various newspapers and is a witty read that humanizes celebrity Life.
16. Ashtavakra Gita- Acharya Prashant
Acharya Prashant, is an Indian author, and an Advaita teacher who is a vegan activist and founder of a non-profit organization named PrashantAdvait Foundation. He is known for teaching 17 forms of Gita and 60 forms of Upanishads. He has authored various book that went on to become best-sellers.
Ashtavakra Gita is a book authored by Acharya Prashant which is a compilation of talks with Acharya Prashant on the Ashtavakra Gita. If you are a veteran or a beginner in the spiritual field. This book is the book which provides timeless wisdom for anyone.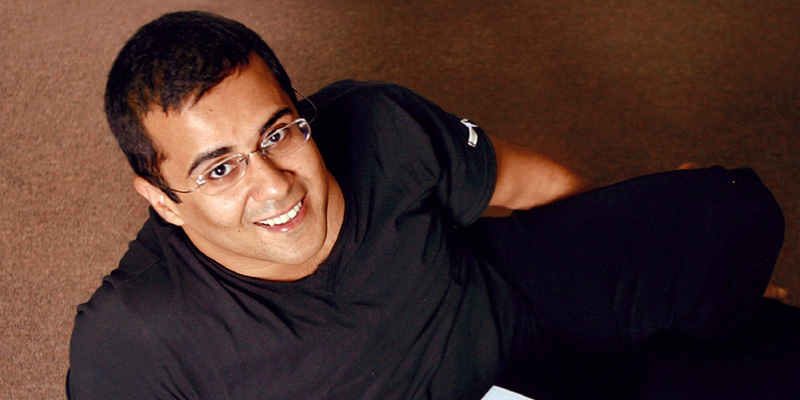 Chetan Bhagat, a multifaceted personality, has etched his name in the literary and motivational landscape of India. Beyond being a celebrated author, he has seamlessly transitioned into the role of a motivational speaker, captivating audiences with his unique blend of wit, wisdom, and relatable narratives. With a writing style that resonates with the masses. Bhagat's books have not only entertained but also sparked conversations about societal norms and personal growth.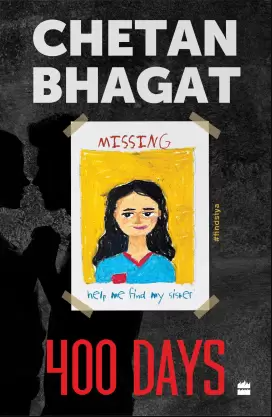 His latest endeavor, the book "400 Days," further attests to his creative prowess. This gripping novel takes readers on a thought-provoking journey through the protagonist's transformation during a pivotal 400-day period. Bhagat's signature storytelling weaves a tale of self-discovery, resilience, and the pursuit of one's aspirations.
18. A Century is Not Enough: My Roller-coaster Ride to Success- Sourav Ganguly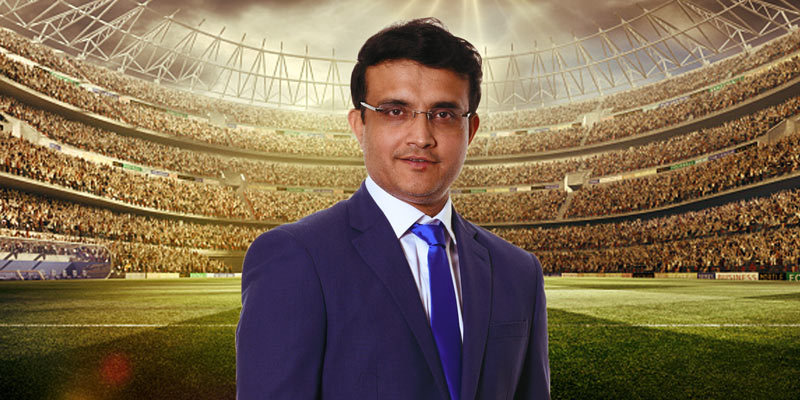 Sourav Ganguly, an iconic figure in the world of cricket, has not only left an indelible mark on the pitch but has also translated his leadership prowess into the realms of motivational speaking and writing. With his magnetic presence and unwavering determination. Ganguly has seamlessly transitioned into the roles of a motivational speaker and an author. Captivating audiences beyond the boundaries of the cricket field.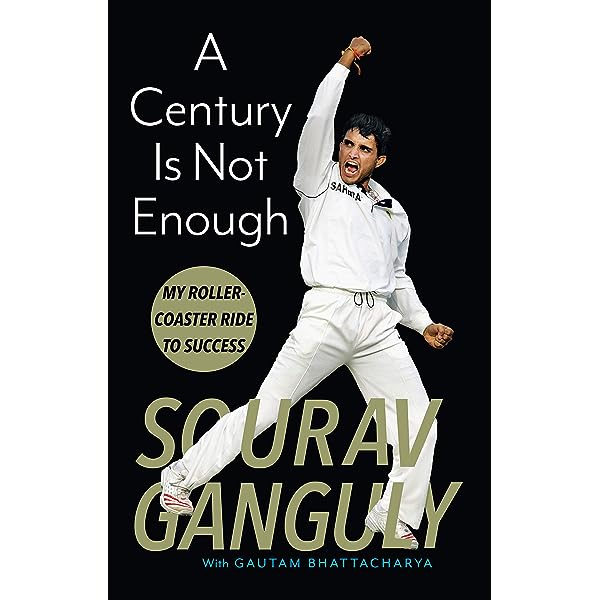 Ganguly's book "A Century is Not Enough" offers a fascinating glimpse into his life, replete with triumphs and trials. This autobiographical masterpiece delves into his cricketing journey. Highlighting his rise as a leader who defied odds and shaped a new era for Indian cricket.
19. 8 Rules Of Love– How To Find It, Keep It, And Let It Go- Jay Shetty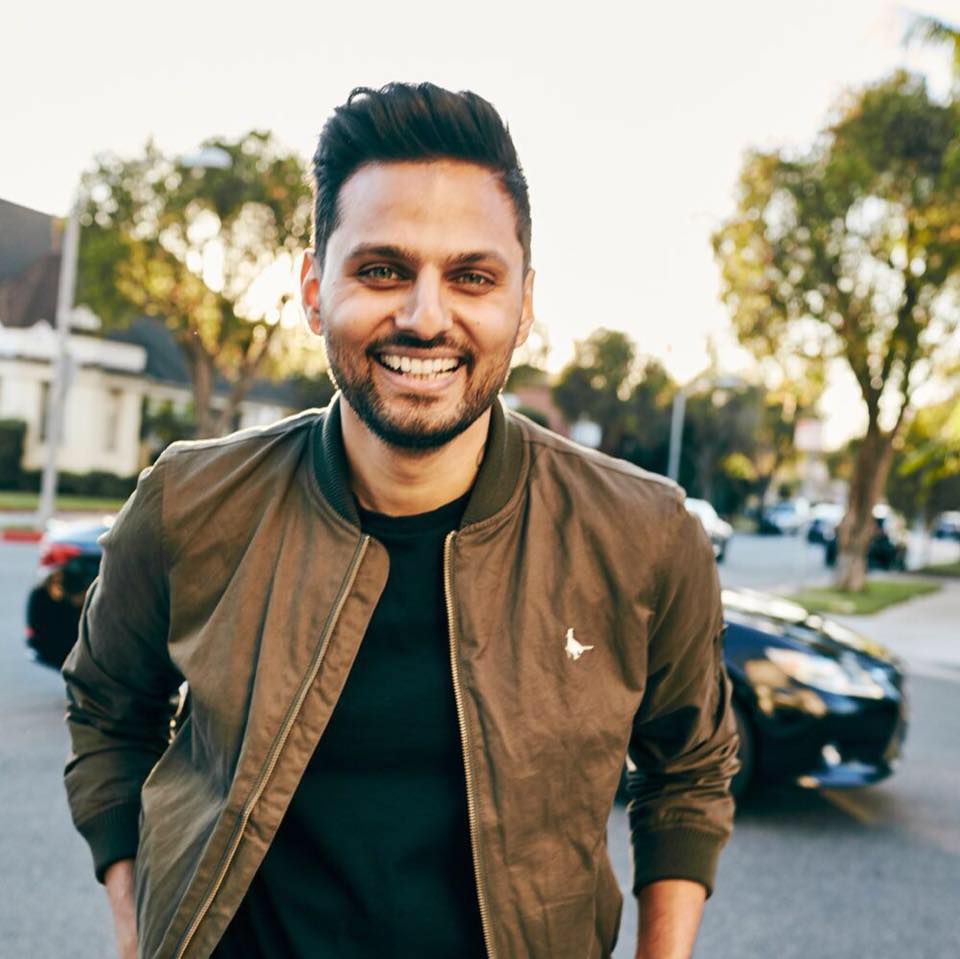 Jay Shetty has emerged as a modern-day philosopher, captivating hearts and minds with his profound wisdom as both a motivational speaker and an author. His journey from a monk's path to becoming a global influencer exemplifies his commitment to personal growth and the power of positive transformation.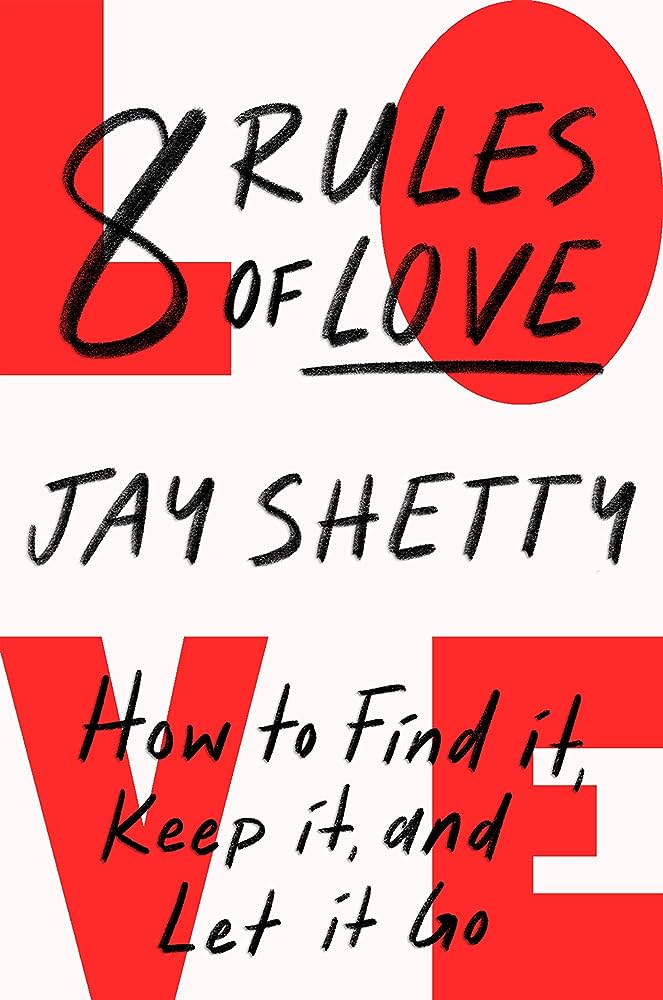 In his acclaimed book "8 Rules of Love," Jay Shetty delves into the intricacies of human connections, unraveling the timeless principles that underpin meaningful relationships. Through captivating stories and insightful guidance. He offers readers a roadmap to navigate the complexities of love, compassion, and understanding in today's fast-paced world.
20. Grit: The Major Story- DP Singh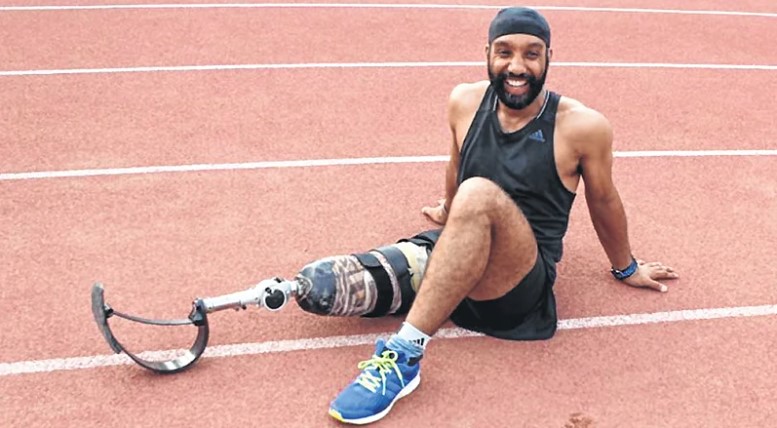 Major DP Singh, fondly known as the "Blade Runner," has not only conquered physical challenges but has also carved a path of inspiration as a motivational speaker and author. His journey from adversity to triumph serves as a testament to human resilience and the power of unwavering determination.
In his book "Grit, The Major Story," Major DP Singh shares his extraordinary journey of resilience and indomitable spirit. The book chronicles his life-altering encounter with a landmine that led to the loss of his leg, and how he transcended his circumstances to become a symbol of hope and courage. Through candid storytelling, he imparts invaluable life lessons on overcoming obstacles, embracing change, and finding purpose.
21. The Barefoot Coach- Paddy Upton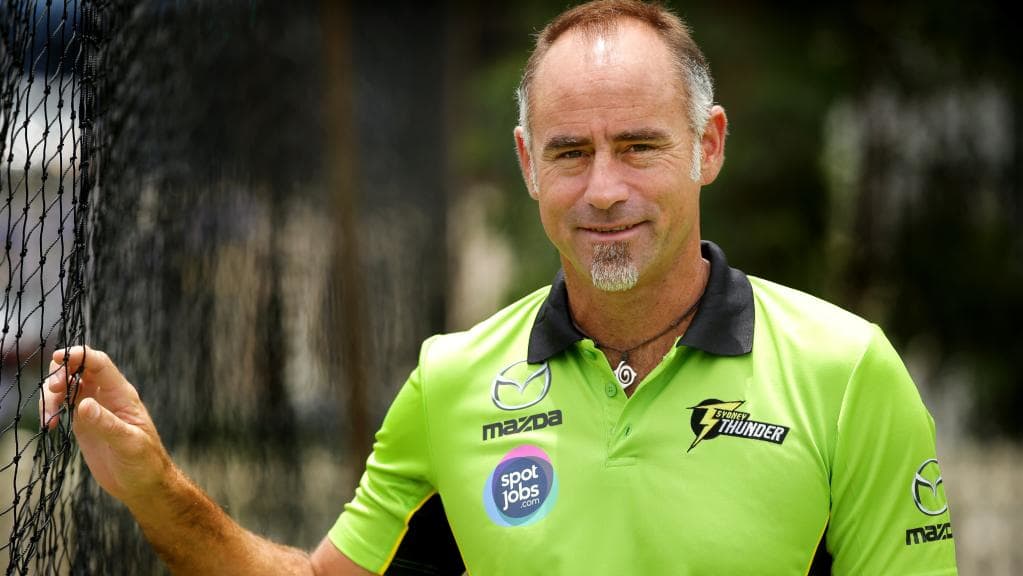 Paddy Upton, a true visionary in the world of sports and personal development, has seamlessly transitioned from the cricket field to the realm of motivational speaking and writing. His unique approach to coaching and life has made him a sought-after speaker and author. Inspiring individuals to unleash their full potential.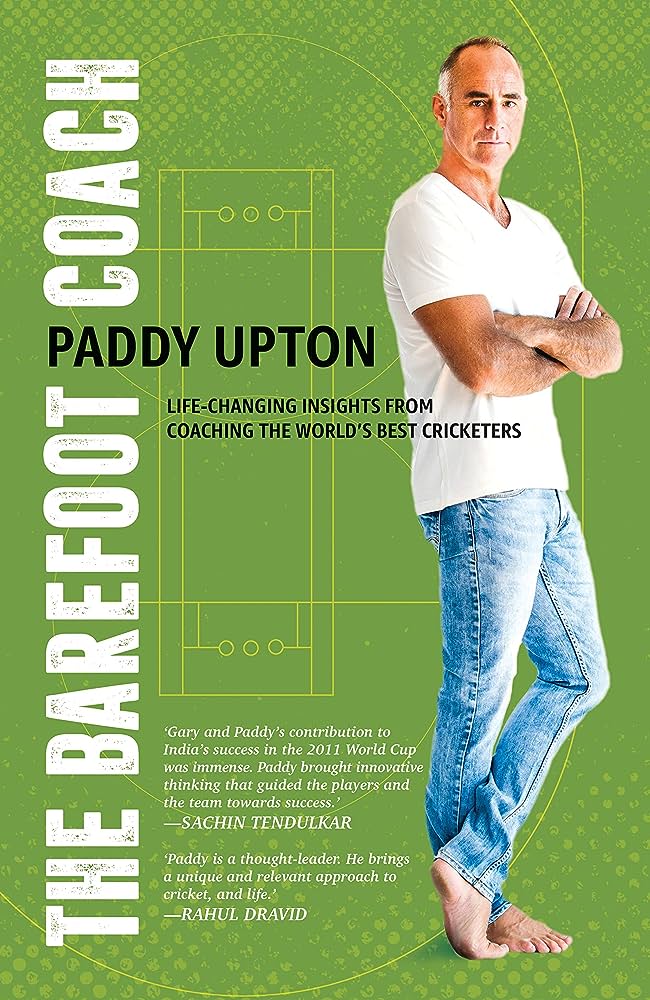 In his book "The Barefoot Coach," Paddy Upton explores the philosophy of coaching beyond the boundaries of the sports arena. Drawing from his extensive experience in cricket and psychology, he presents a refreshing perspective on leadership, performance, and personal growth.
22. Straight From The Heart- Kapil Dev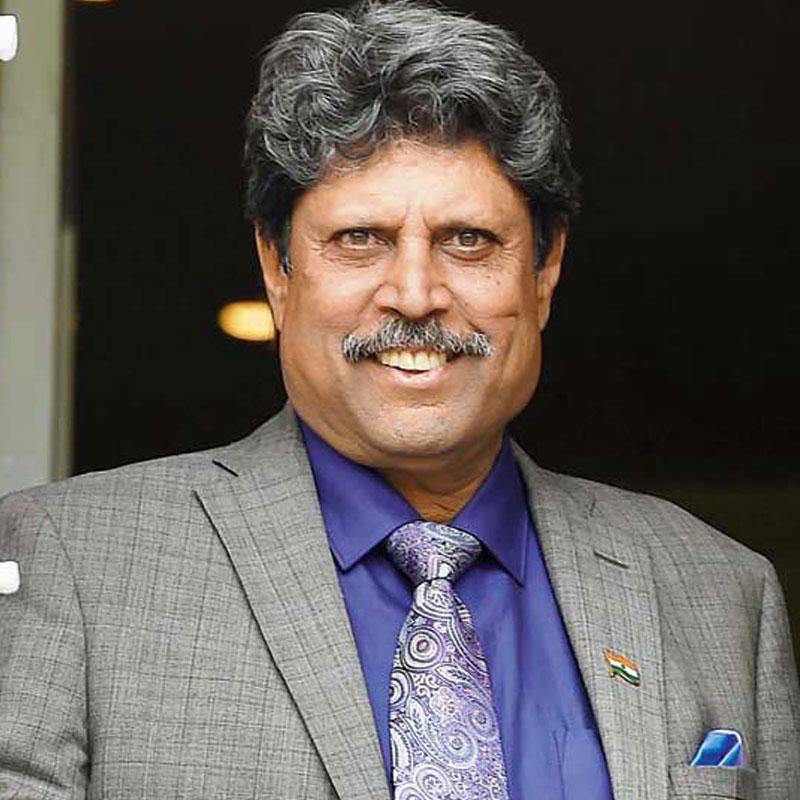 Kapil Dev, an iconic figure in the world of cricket, has continued to inspire and uplift through his roles as a motivational speaker and author. With a career steeped in excellence. He has seamlessly transitioned from the cricket pitch to the stage and pages, leaving a profound impact on audiences.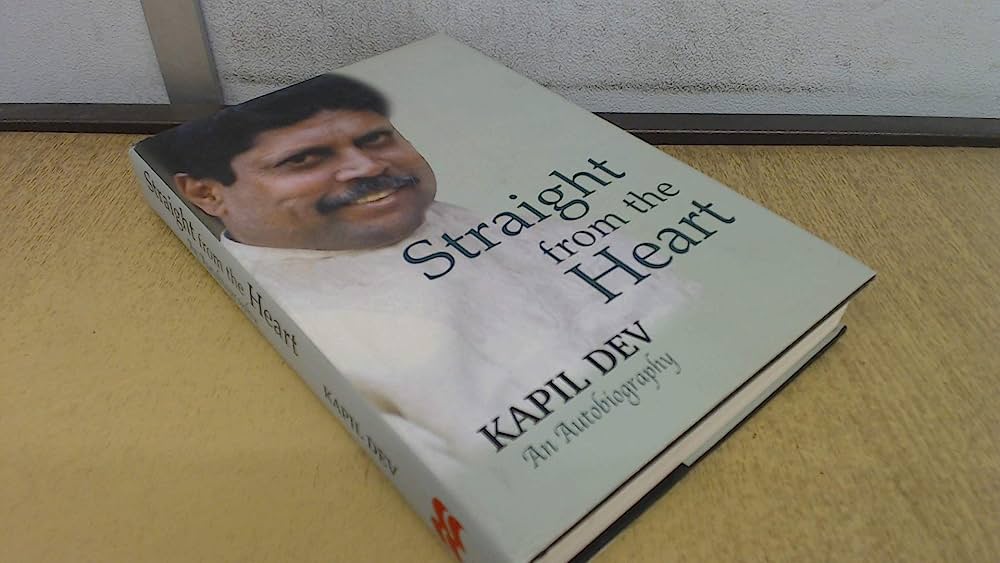 In his book "Straight from the Heart," Kapil Dev offers a glimpse into his remarkable journey from humble beginnings to becoming a cricketing legend. The book not only chronicles his triumphs on the field but also reveals his innermost thoughts, struggles, and inspirations. Through candid storytelling, he imparts life lessons on perseverance, leadership, and the pursuit of excellence.
23. Limitless The Power of Unlocking Your True Potential- Radhika Gupta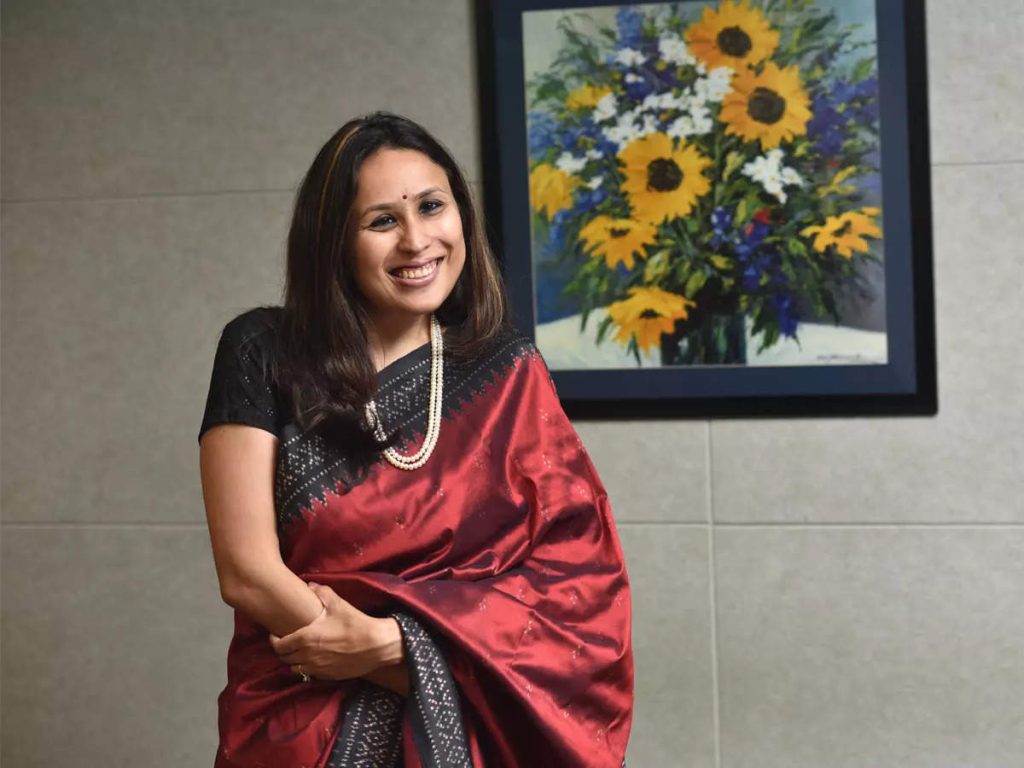 Radhika Gupta, a beacon of inspiration in the financial realm, has extended her impact beyond the world of finance as a motivational speaker and author. With her dynamic presence and profound insights. She has transitioned seamlessly from leading in the financial sector to motivating and empowering individuals on a broader scale.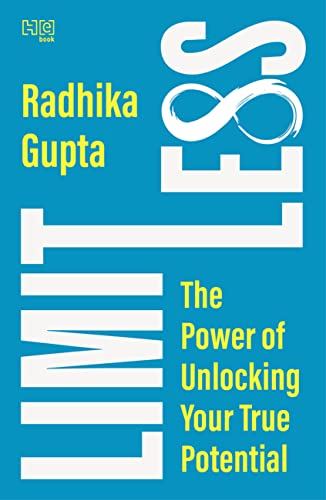 In her book "Limitless," Radhika Gupta goes beyond the numbers and shares her personal and professional journey. This book is a treasure trove of insights on financial independence, career growth, and life choices.
24. 12-week fitness project- Rujuta Diwekar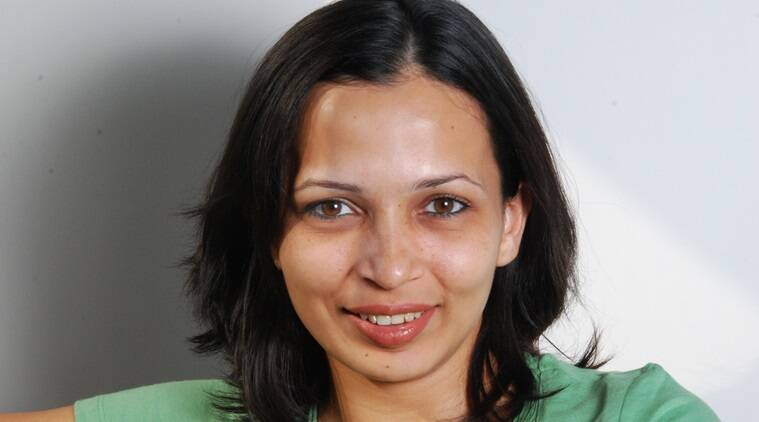 Rujuta Diwekar, a prominent figure in the realm of holistic health and wellness, has seamlessly woven her expertise into the roles of a motivational speaker and author. Renowned for her practical and inclusive approach to fitness. She has transcended her role as a nutritionist to inspire and empower individuals to embrace a healthier lifestyle.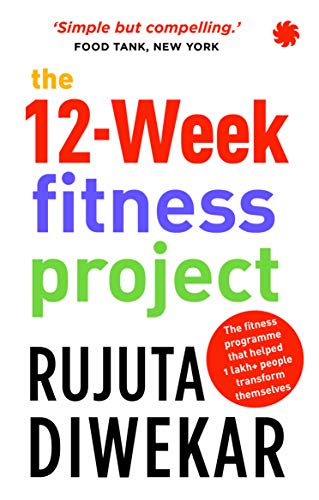 Her book "The 12 Week Fitness Project" encapsulates her mission to make wellness accessible and achievable for all. In this book, Diwekar presents a comprehensive guide to transforming one's health and fitness over a 12-week period.
25. Unseen Wings: Journey of Passion, Purpose and Perseverance- Namrita Chandi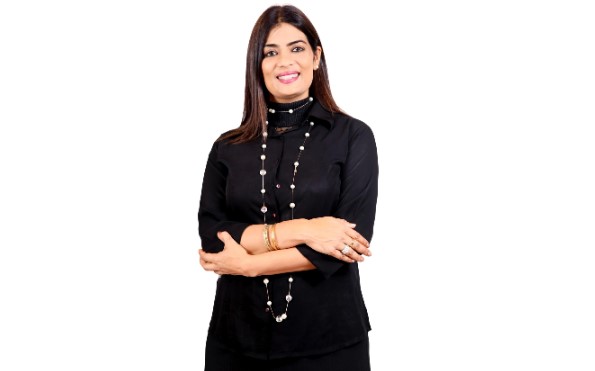 Namrita Chandi is an accomplished ex-Indian Air Force helicopter pilot and also the first woman in the world to have flown in the Siachen Glacier. With her invigorating presence and profound insights. She has transcended barriers to inspire and empower individuals to realize their full potential.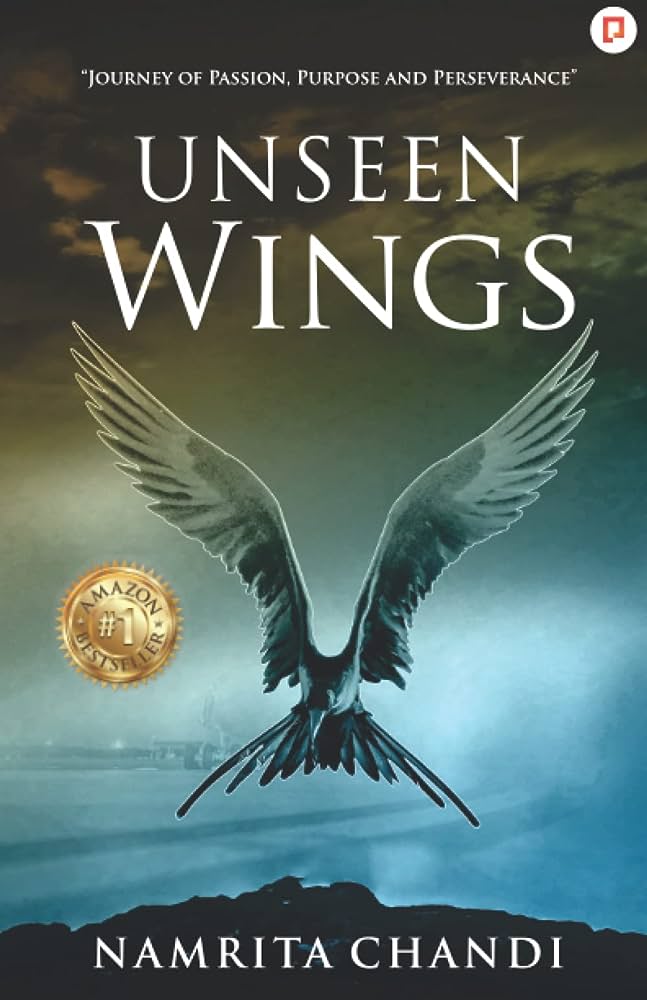 Her book "Unseen Wings" is a testament to her ability to ignite change. Through this transformative work, Chandi delves into the intricacies of self-discovery, personal growth, and inner empowerment. The book serves as a guide for readers seeking to navigate challenges, overcome self-limiting beliefs, and soar to new heights.
26. The Art Of Management: Managing Yourself, Managing Your Team, Managing Your Business- Shiv Shivakumar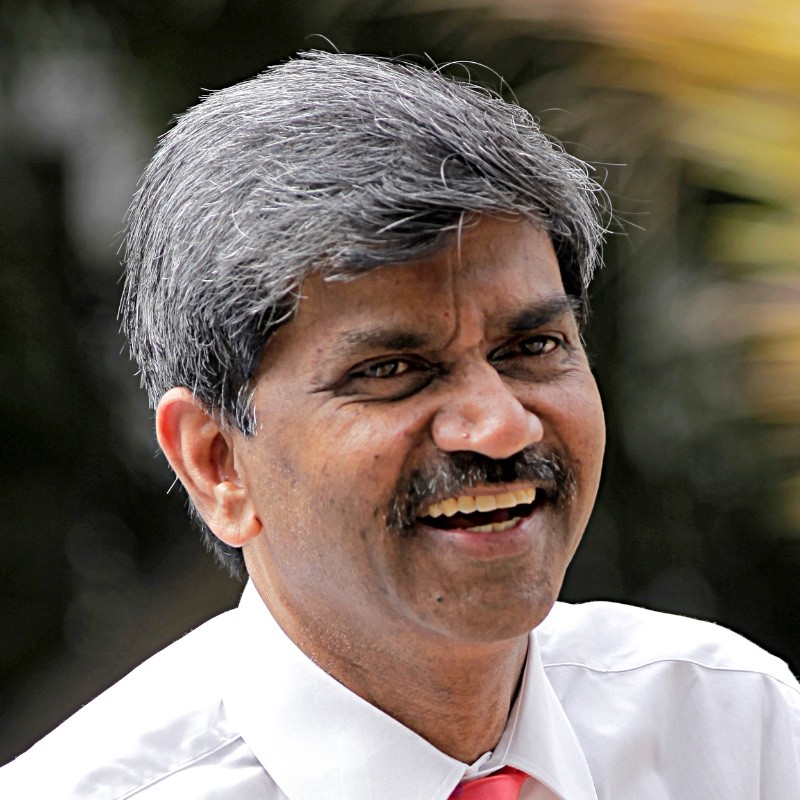 Shiv Shivakumar, a distinguished figure in the world of business and leadership, has seamlessly transitioned into the roles of a motivational speaker and author. With his profound insights and dynamic approach. He has carved a path of inspiration, motivating individuals to excel in both professional and personal domains.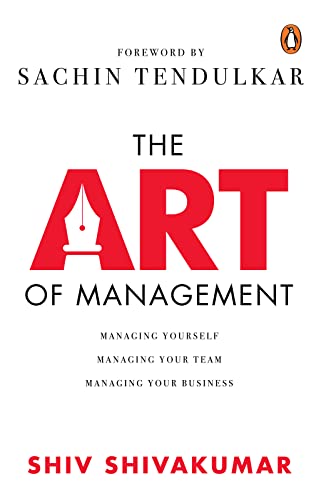 In his book "The Art of Management," Shivakumar offers a comprehensive guide to effective leadership and management principles. Drawing from his extensive experience in the corporate world. He provides practical strategies for navigating challenges, fostering innovation, and nurturing growth.
27. Happy For No Reason- Mandira Bedi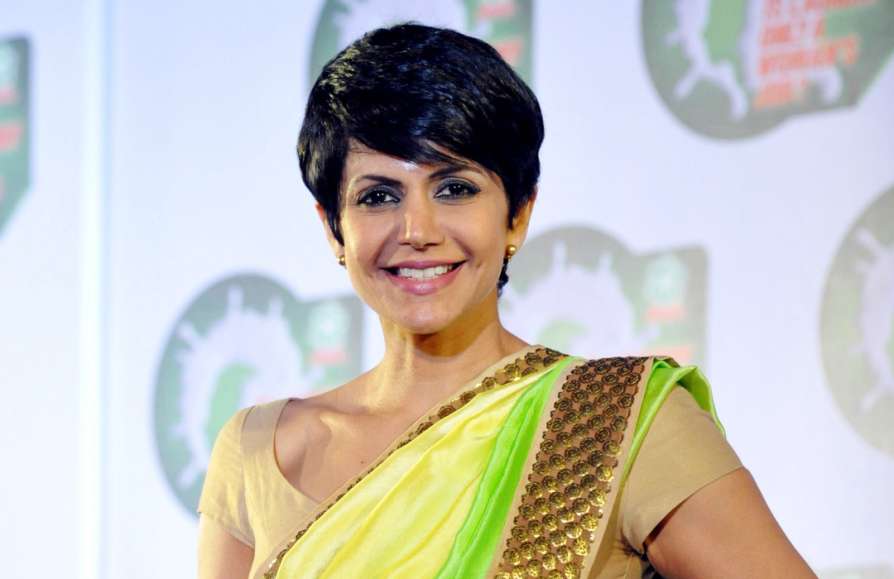 Mandira Bedi, a multifaceted personality known for her vibrant presence in the entertainment industry, has seamlessly transitioned into the roles of a motivational speaker and author. With her infectious energy and insightful perspectives. She has embarked on a journey to inspire individuals to find happiness and purpose in their lives.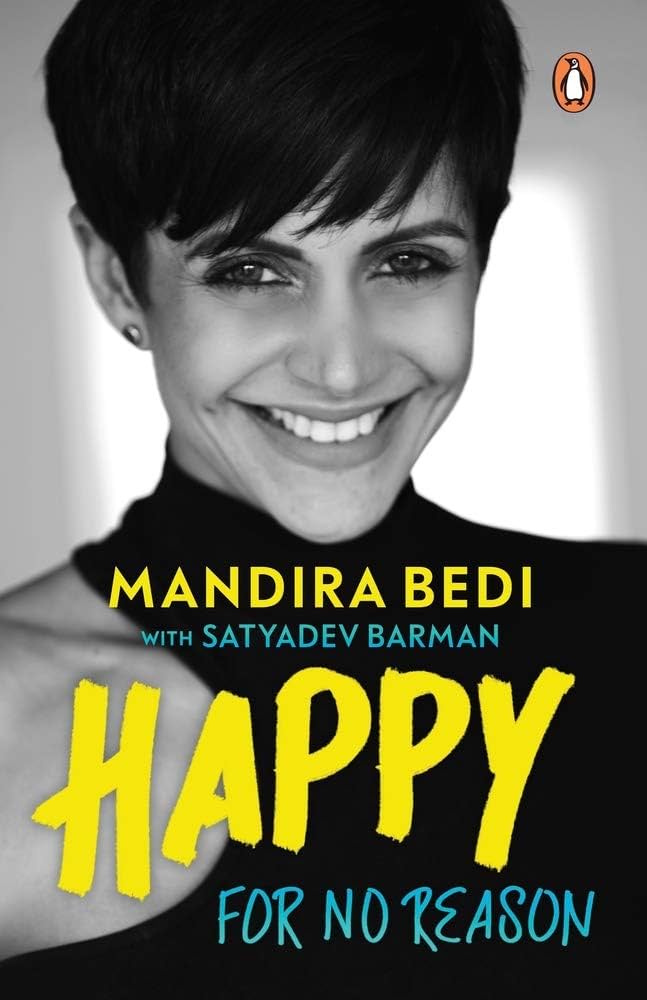 In her book "Happy For No Reason," Mandira Bedi delves into the art of cultivating happiness from within. Through personal anecdotes and practical insights, she guides readers on a transformative journey towards embracing positivity, gratitude, and mindfulness. The book serves as a compass for those seeking to navigate life's challenges with resilience and a joyful spirit.
28. Queeristan: LGBTQ Inclusion at the Indian Workplace- Parmesh Shahani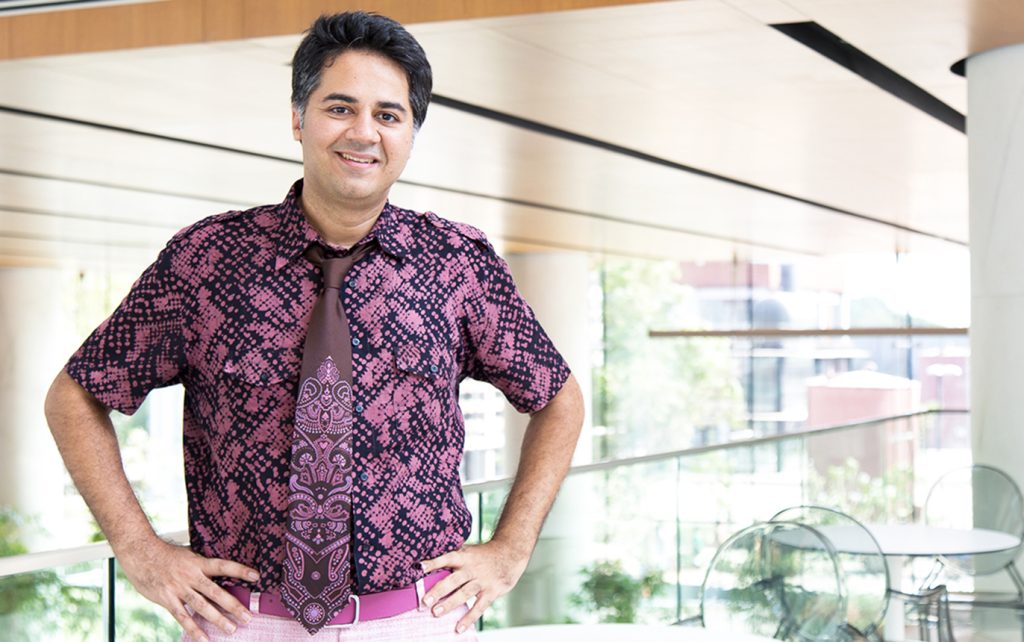 Parmesh Shahani, a trailblazer in the field of LGBTQ+ advocacy and cultural change, has seamlessly embraced his roles as a motivational speaker and author. With his dynamic presence and insightful perspectives. He has emerged as a beacon of inspiration, fostering understanding and acceptance in society.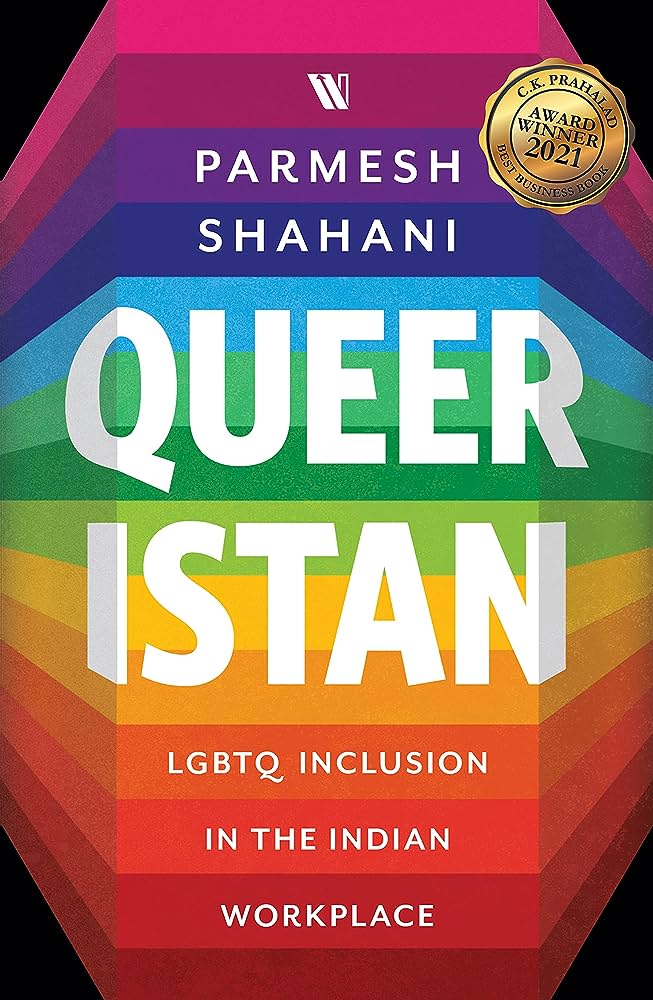 In his book "Queeristan," Parmesh Shahani sheds light on the LGBTQ+ movement in India and beyond. The book celebrates diversity, challenges stereotypes, and offers a nuanced understanding of queer identities. Through powerful narratives and personal experiences. Shahani invites readers to explore the vibrant tapestry of queer culture while advocating for equality and inclusion.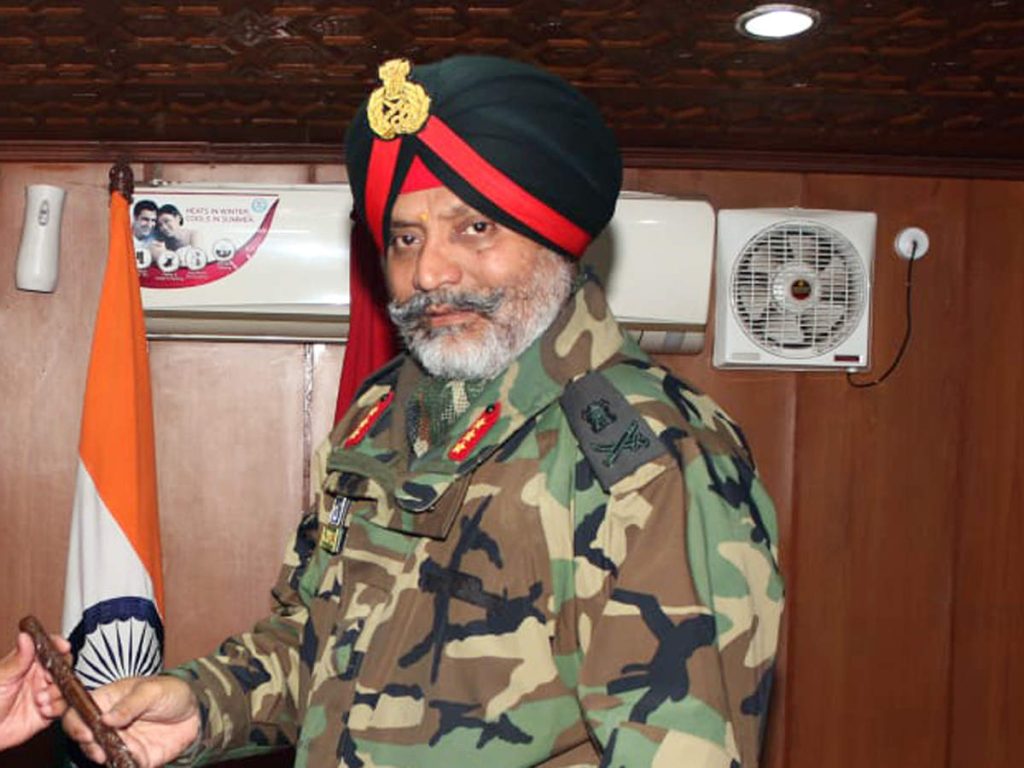 Lt. Gen. Kanwal Jeet Singh Dhillon is a retired Indian Army officer. Who has served in the army for over 39 years. His distinguished military career includes leading successful counter-terrorism operations in Jammu & Kashmir. Where he served as the commander of the Indian Army's XV Corps. With his invigorating presence and profound insights. He has transformed his personal experiences into powerful narratives that inspire and empower individuals.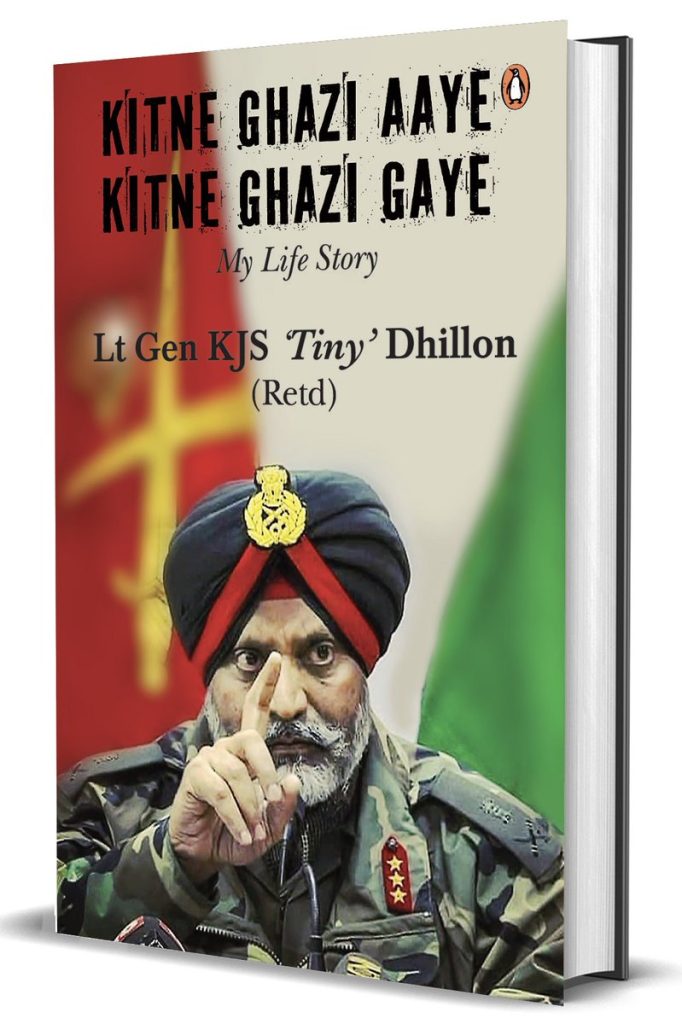 In his book "Kitne Ghazi Aaye Kitne Ghazi Gaye," Kanwal Jeet Singh Dhillon delves into the stories of unsung heroes from the Indo-Pak wars. Through meticulous research and poignant storytelling. He sheds light on the sacrifices, bravery, and resilience of soldiers who have often gone unnoticed. The book serves as a tribute to their valor and an inspiration for future generations.
30. The Tech Whisperer: On Digital Transformation and the Technologies- Jaspreet Bindra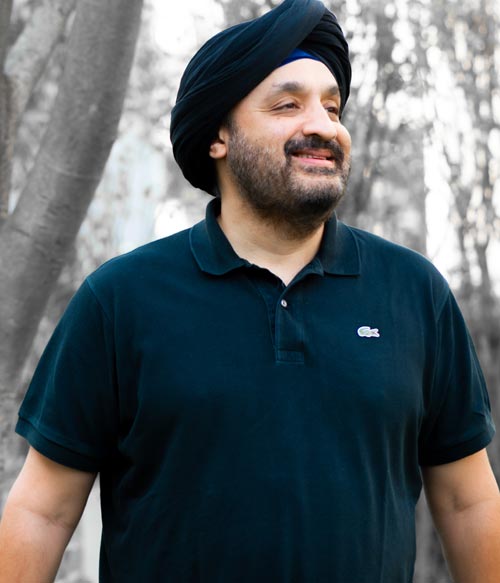 Jaspreet Bindra is the Founder of Tech Whisperer Limited in the UK. Which does Advisory and Consulting work on Digital Transformation and Digital Technologies like AI, Blockchain, and the Future of Work. With his dynamic insights and deep understanding of the digital landscape. He has emerged as a thought leader inspiring individuals to navigate the ever-evolving world of technology.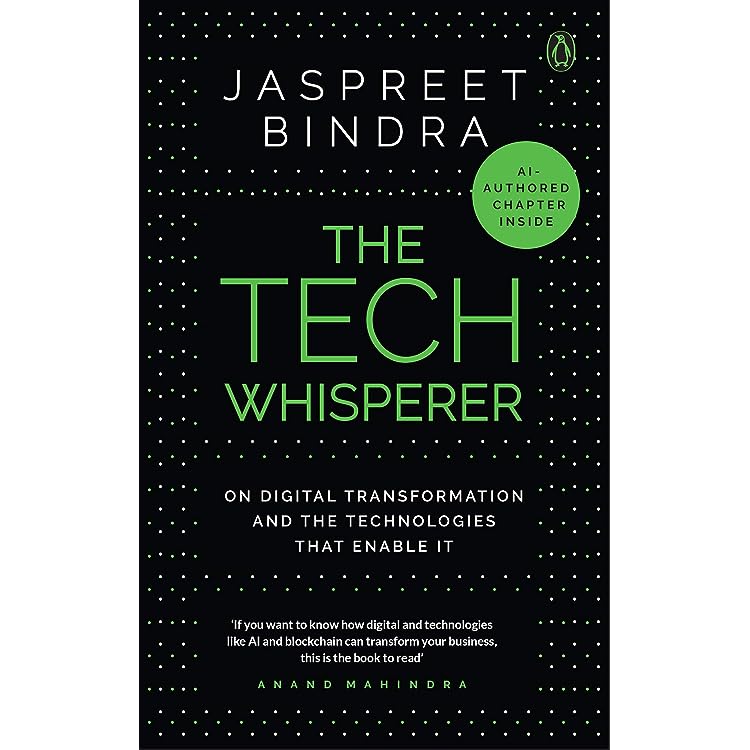 In his book "The Tech Whisperer," Jaspreet Bindra presents a captivating exploration of the digital age and its impact on businesses and individuals. The book delves into the transformative power of technology. Offering readers a roadmap to embrace innovation, adapt to change, and harness the potential of the digital era.
31. Atharva: A Digital Crime Thriller- Amit Dubey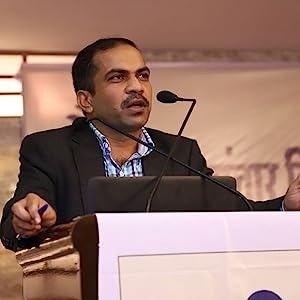 Amit Dubey is a highly sought-after keynote speaker renowned for his expertise in the field of application security. His extensive knowledge and practical insights have made him a trusted advisor to a diverse range of clients. Including Fortune 500 companies, banking and finance institutions, and government agencies. Amit Dubey has artfully embraced the roles of a motivational speaker and author, leaving an indelible mark in both realms.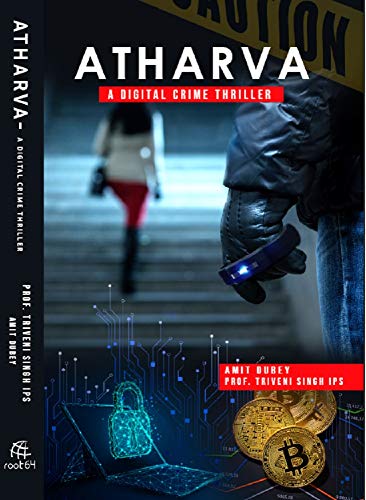 In his book "Atharva – A Digital Crime Thriller," Amit Dubey weaves a captivating narrative that delves into the complexities of the digital age and crime. The book offers readers a thrilling journey through the digital world. Unraveling mysteries and exploring the intricate interplay between technology and human behavior.
32. I Will Go With You – The Final Call- Priya Kumar
Priya Kumar is one of India's top motivational speakers and bestselling author who has written 11 Inspirational books that have won numerous International Awards. In her speaking career spanning over 24 years. Priya has worked with over 2000+ MNCs across 47 countries and transformed the lives of over 3 million people through her Personal Breakthrough sessions and highly curated Power Talks.
Priya Kumar's novel, I Will Go With You, is a suspense filled with drama of life and death. With this book, the author takes the readers on a ride that they can never forget. The book revolves around the life of a pilot who decided to commit suicide with 300 onboard passengers, endangering their lives.
These books by the Indian motivational speakers will certainly open up a new world and will make you want to become the best version of yourself.
When it comes to booking/ hiring these prolific motivational speakers and authors, you can book/ hire them via engage4more's passionate team. Our working relations with over 2,500+ talented artists come with an assurance of best-suited artist suggestions for your event with pacy bookings and great prices. Also, enjoy our value adds like complimentary quizzing for your events along with free publicity by our post-event coverage via our social media handles!
Start your artist booking journey here.