Celebrating Abhilash Tomy's extraordinary maritime feats and enduring sailing legacy
In the vast expanse of the Indian Ocean, where the horizon seems endless and the winds tell ancient stories, a remarkable man set sail to create his own legend. Abhilash Tomy, a retired Indian naval aviator, yachtsman, and adventurer, has captured the imagination of people worldwide with his indomitable spirit and remarkable achievements. His life journey has been nothing short of extraordinary, filled with daring expeditions, unwavering determination, and a passion for the sea that knows no bounds.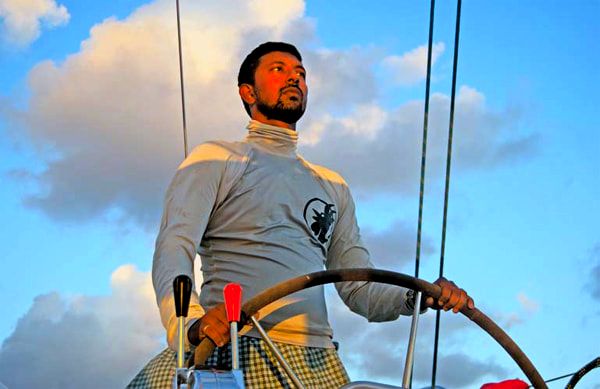 As we embark on this captivating journey, join us in exploring the life of Abhilash Tomy—the man who proved that dreams know no boundaries, and with passion and resilience, one can sail beyond horizons to achieve greatness.
Charting New Waters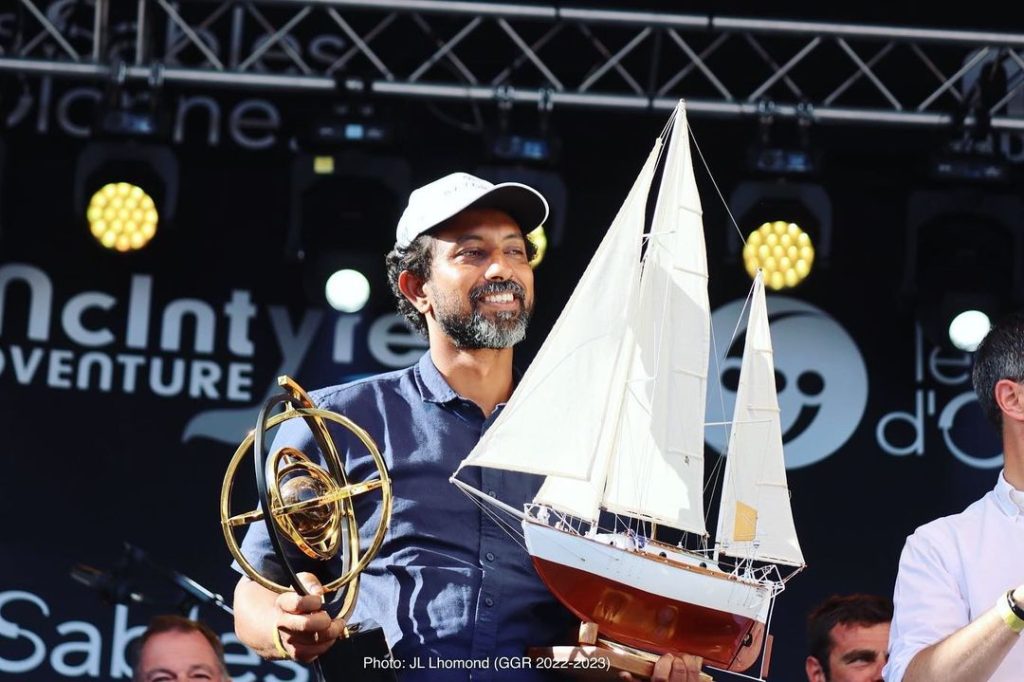 Abhilash Tomy's journey began as a young boy, filled with curiosity and dreams of exploration. Hailing from India, a country with a rich maritime history, sea exploration and expeditions were not conventional pursuits. However, Abhilash's thirst for adventure and the call of the open sea led him to pursue an unconventional path. His courage in venturing into uncharted waters, both literally and figuratively, exemplifies the spirit of embracing uniqueness and daring to do something different.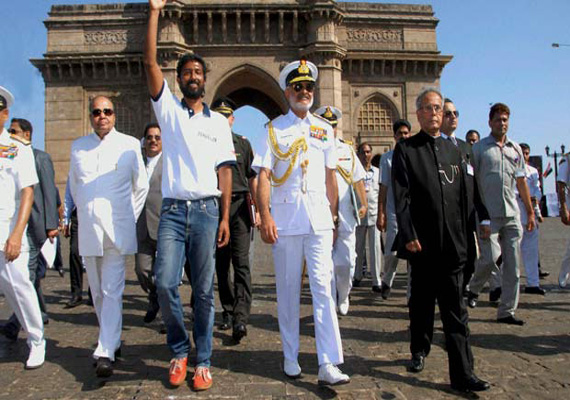 Born in Kerala, upon completing his schooling, Abhilash Tomy joined the Naval Academy in Goa, where he honed his skills and passion for sailing. His exceptional abilities and commitment to excellence earned him a commission in the Indian Navy in the year 2000. Where he qualified as a maritime reconnaissance pilot on Dornier 228.
The Journey Around the Globe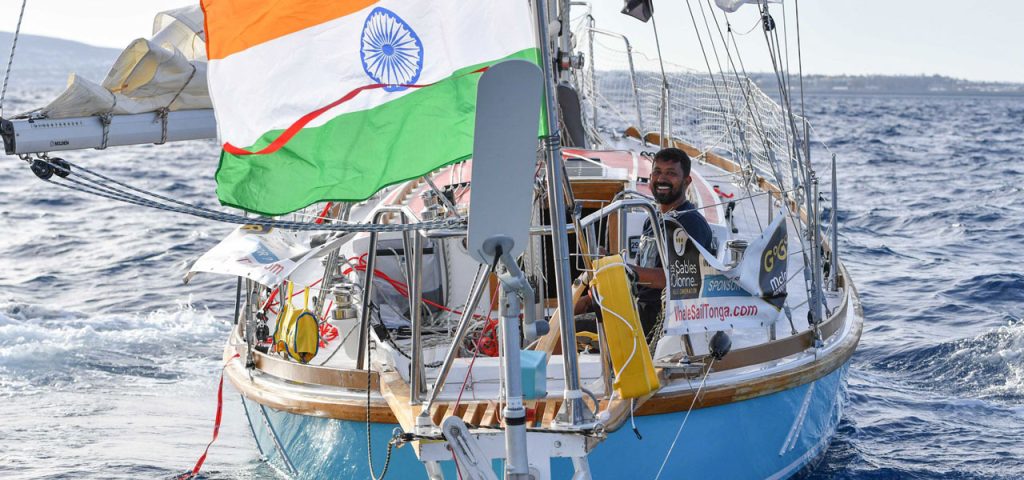 Abhilash Tomy's most iconic achievement came in 2013 when he became the first Indian, the second Asian, and the 79th person to complete a solo, unassisted, non-stop circumnavigation of the globe under sail. The journey was a test of both physical endurance and mental fortitude, as he navigated treacherous waters, battled storms, and faced solitude for 151 solitary days at sea. His ability to handle numerous challenges independently at sea spoke volumes about his adaptability and resilience.
Jack of All Trades
Abhilash carries this technical brilliance with him on his voyages, ensuring the seamless functioning of his vessel, even amid the harshest conditions. Abhilash's prowess extends to the realm of fishing, a skill crucial for sustenance during long solitary journeys. In addition, his culinary expertise and medical skills serve as vital survival tools. Showcasing his adaptability and self-sufficiency as a sailor. His carpentry skills come to the forefront when undertaking repairs or building makeshift solutions on the go.
The essence of a true leader lies in their ability to inspire, guide, and navigate uncharted territories. Abhilash Tomy exemplifies these qualities not only through his sailing achievements but also through his diverse skill set. With each talent he possesses, he becomes better equipped to overcome the challenges that arise during his voyages. Illustrating the adaptability and resilience of a remarkable leader.
Rising from the Depths: A Great Come Back Story
In 2018, Abhilash Tomy competed in the Golden Globe Race. A solo, non-stop round-the-world sailing race that pays tribute to the original 1968 event. During the race, he faced storm damage and suffered a severe spinal injury. Despite the odds, he showcased unparalleled resilience, completing the race with a titanium rod in his spine. In doing so, he became the first Asian to secure the second position in the prestigious race. Further cementing his status as a true pioneer.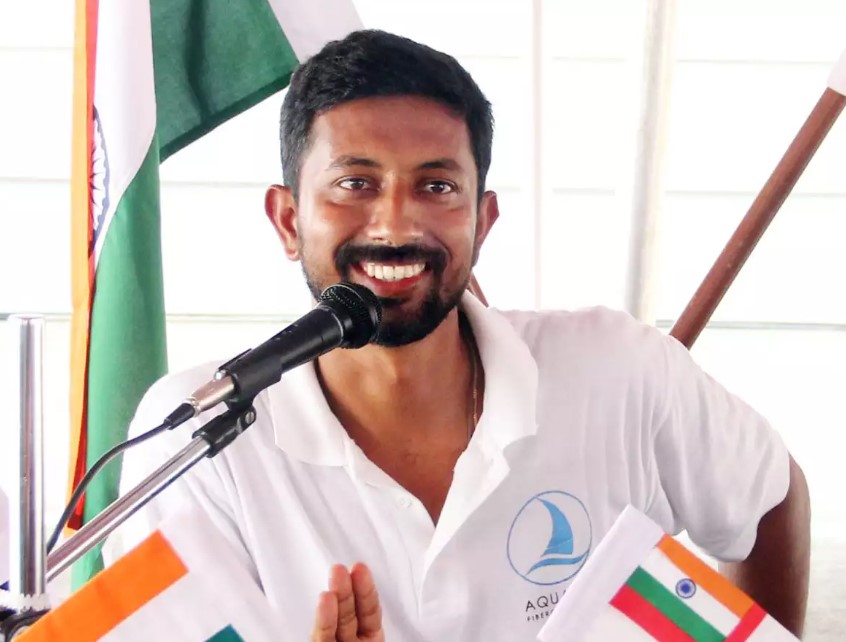 Abhilash Tomy's come-back story stands as a shining testament to the resilience of the human spirit. His journey from the depths of despair to the heights of triumph is an inspiration to all who face seemingly insurmountable challenges. With courage as his compass and determination as his sail. Abhilash overcame the darkest of hours. Proving that the human will to survive and succeed can conquer even the most unforgiving seas.
Awards and Honors Anchored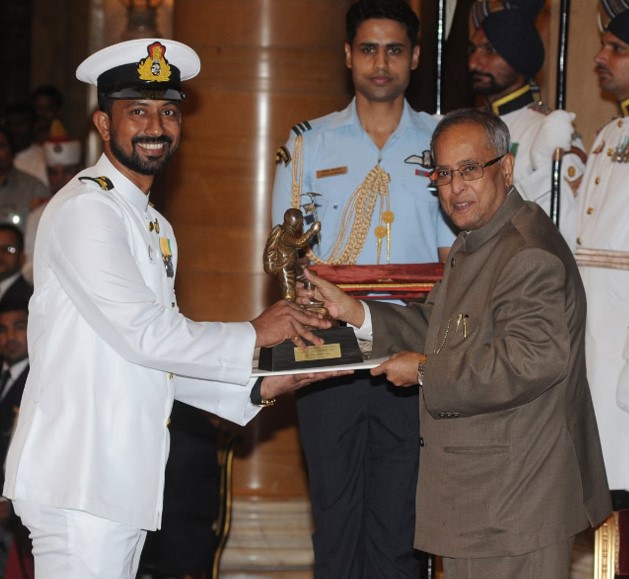 Abhilash Tomy's awe-inspiring accomplishments have earned him numerous accolades and recognition. He was awarded the Kirti Chakra, one of India's highest military honors. And the Tenzing Norgay National Adventure Award, which celebrates individuals' exemplary achievements in the field of adventure sports. Notably, Abhilash Tomy holds the distinction of being the only Indian member of the International Association of Cape Horners. These awards stand as a testament to his adventurously significant and courageous spirit.
In 2019, Abhilash Tomy was honored with the esteemed Nau Sena Medal for his exceptional contributions to the Indian Navy and his remarkable solo sailing endeavors. In 2013, he received the illustrious Mac Gregor Medal for his exemplary work in military reconnaissance. Abhilash Tomy's commitment to excellence was evident early in his career when he received the CNS Commendation in 2009 for his outstanding performance as a naval officer. Abhilash played a pivotal role as the shore support for Sagar Parikrama I, the Indian Navy's first-ever solo circumnavigation expedition.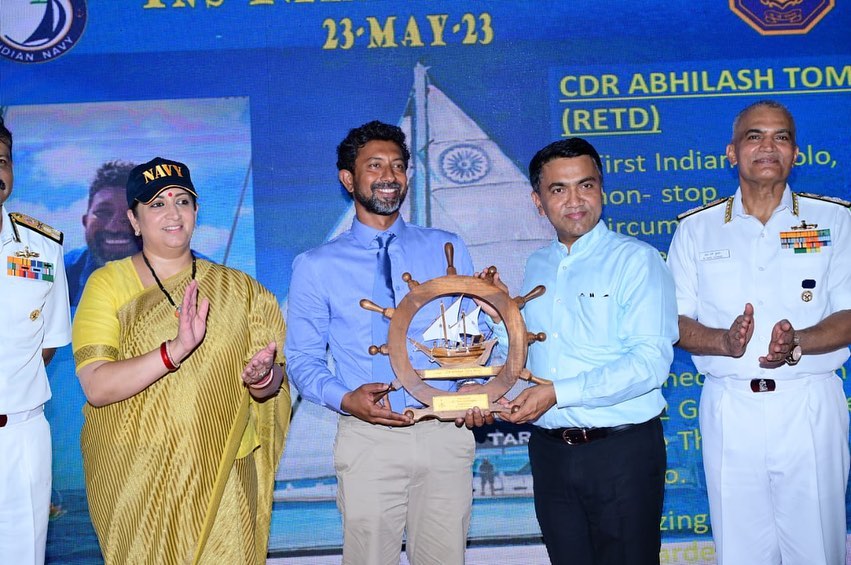 His journey has been immortalized in a music video titled "Mera Bharat Mahaan," dedicated to him by the music duo Sajid Wajid, garnering millions of views on YouTube. His courage and accomplishments have been recognized at the highest levels of the nation. With a ceremonial reception given to him by the President of India, Shri Pranab Mukherjee, at the Gateway of India in 2013.
Tomy and his Tales of Triumph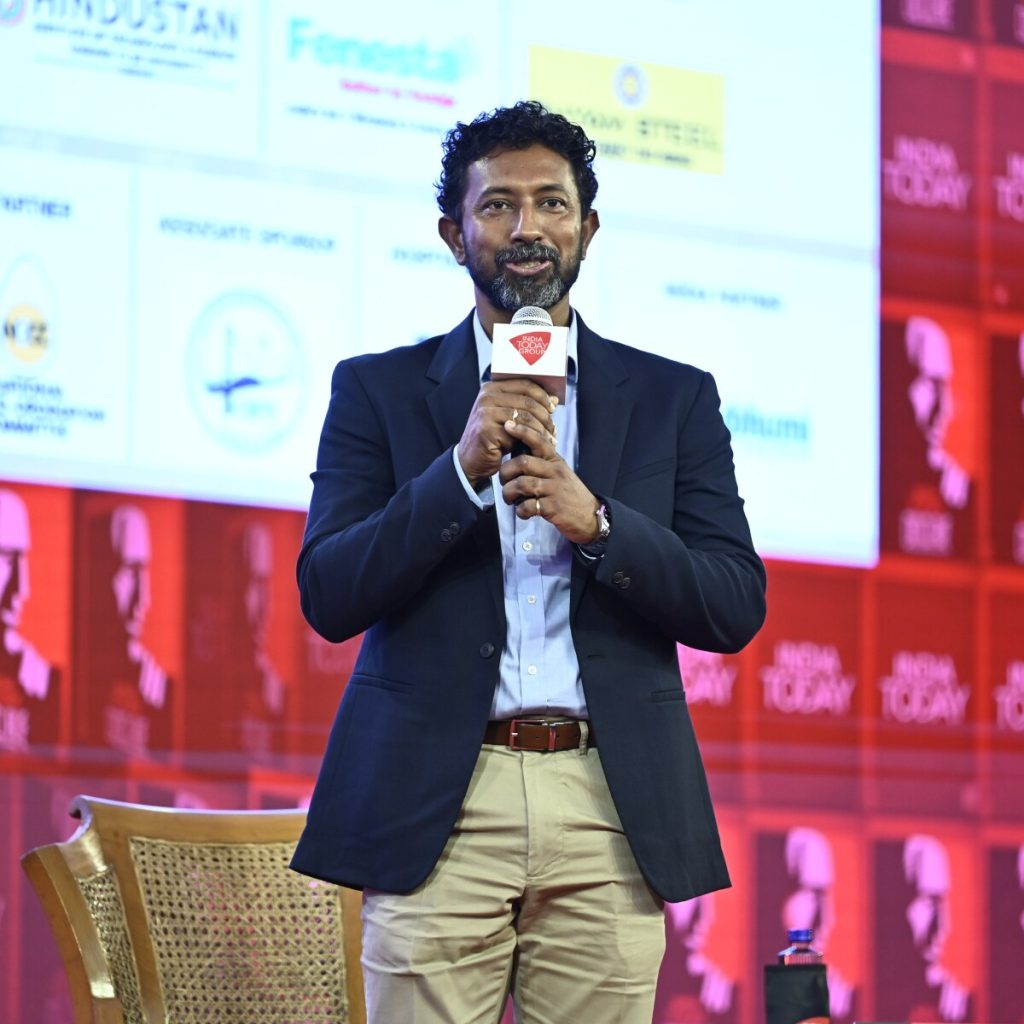 Beyond his achievements in sailing, Abhilash Tomy strives to spread awareness about the pressing need to protect and conserve the world's oceans through his motivational speeches. His TEDx Talk titled "What 151 days around the globe by boat taught me" was widely acclaimed and appreciated for its insights into the challenges and beauty of ocean exploration. He understands that with the privilege of exploring the seas comes the responsibility of preserving these delicate ecosystems for future generations. As he shares his navigational insights and experiences from solo voyages. His words resonate with passion and purpose, inspiring listeners to chart their own courses in life fearlessly.
Beyond his daring exploits and impressive sailing legacy. Abhilash Tomy possesses a delightful sense of humor that shines through in his speeches and interactions. With a natural flair for storytelling, he weaves humorous anecdotes from his maritime adventures. Infusing his talks with laughter and light-hearted moments. His ability to find humor in challenging situations adds a unique charm to his presentations. Captivating audiences and leaving them smiling.
The Renaissance Man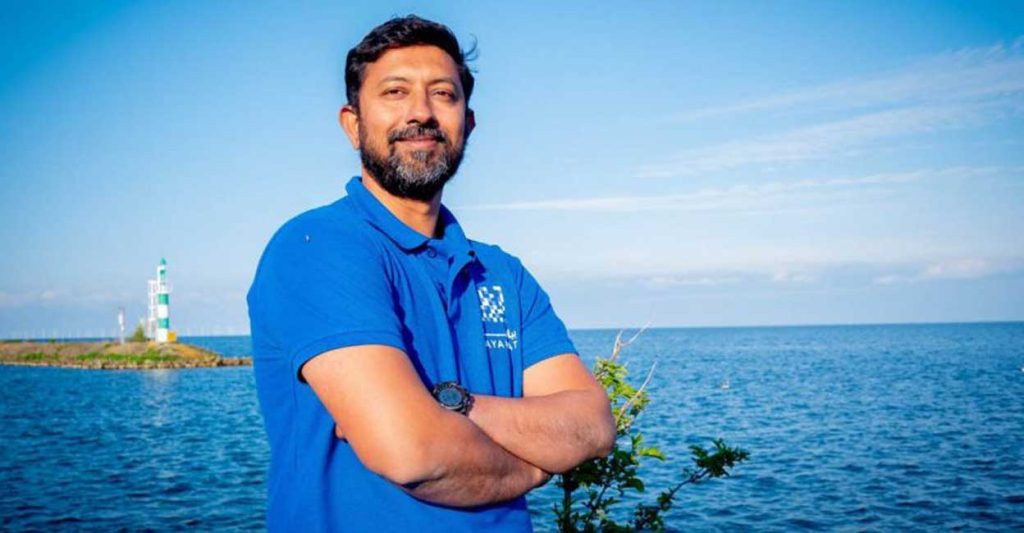 Abhilash Tomy's adventures on the high seas are not the only facets of his multi-faceted persona. He is also an accomplished author. Sharing his gripping experiences through his books "151 Solitary Days at Sea, Sailing Non-stop, Around the World," "Kadal Ottakku Kshanichappol," and "Journey to the Edge of the Earth." His writing allows readers to embark on their own journeys of imagination and discovery.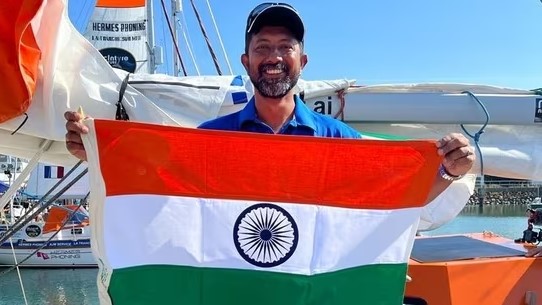 Apart from writing, Abhilash Tomy serves as a Council member of the Yachting Association of India. Contributing to the promotion and development of sailing in the country. His dedication and passion for the sport have won him the prestigious YAI Offshore Sailor of the Year award in 2009, 2013, and 2018.
Sailing Towards New Horizons
Abhilash Tomy's extraordinary journey as an adventurer, sailor, and advocate for ocean conservation continues to inspire and ignite the flames of ambition in the hearts of countless individuals. His life exemplifies the power of passion, perseverance, and fearlessness in achieving the seemingly impossible.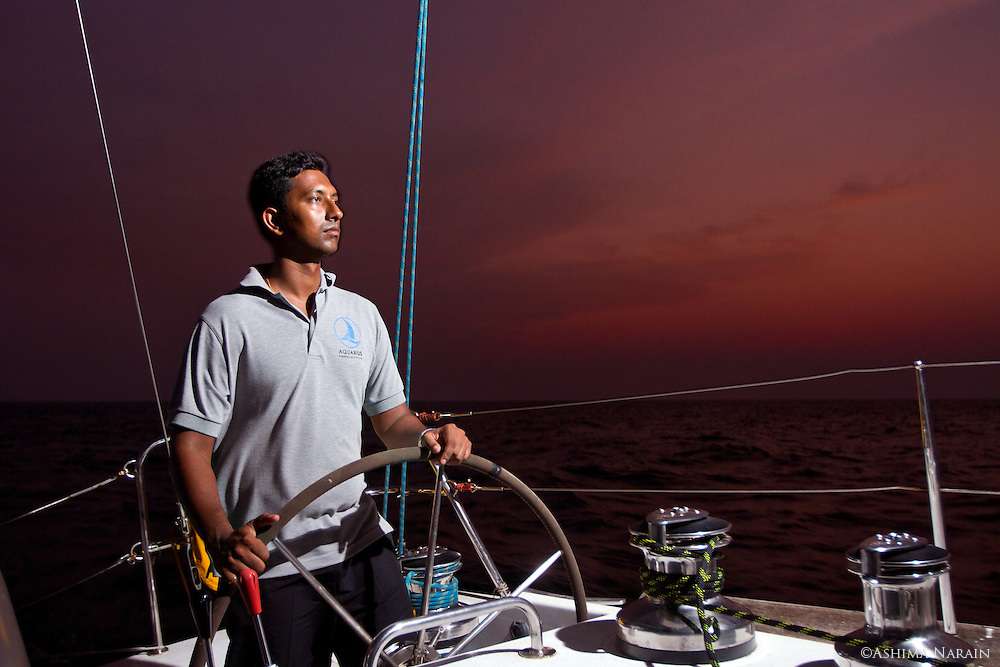 As he sails towards new horizons. Abhilash Tomy reminds us that embracing our uniqueness and daring to tread uncharted waters can lead us to discover our true potential. He stands as a symbol of courage, determination, and the unyielding spirit of human endeavor. His story will continue to resonate for generations to come. Inspiring aspiring adventurers and sailors to dare to dream, explore, and make their mark on the world.
When it comes to booking/ hiring inspiring speakers or artists, you can Book/ Hire / Enquire for Charges for them via engage4more's passionate team. Our working relations with over 2,500 talented artists come with an assurance of best-suited artist suggestions for your event with pacy bookings and great prices. Also, enjoy our value adds like complimentary quizzing for your events along with free publicity by our post-event coverage via our social media handles!
Start your artist booking journey here.