Embracing Diversity with the spectacular Indian LGBTQ Live Performers who are all about pride and style
The Indian LGBTQ community has been making remarkable strides in recent years, carving out their own niche in various industries. Among the various industries in which they have been creating their own space, the events industry has been a significant one. Performers, singers, dancers, and stand-up comedians from the LGBTQ community have been breaking barriers and challenging stereotypes through their act. They are not only representing the community but also using their platforms to raise awareness and promote acceptance. These LGBTQ Live Performers are paving the way for a more inclusive and accepting future.
Here are some of the LGBTQ Live Performers who are using their art to express themselves, explore their identities, and raise their voices for the community's rights. These exceptional artists are creating a platform where their art can thrive, and where their voices can be heard.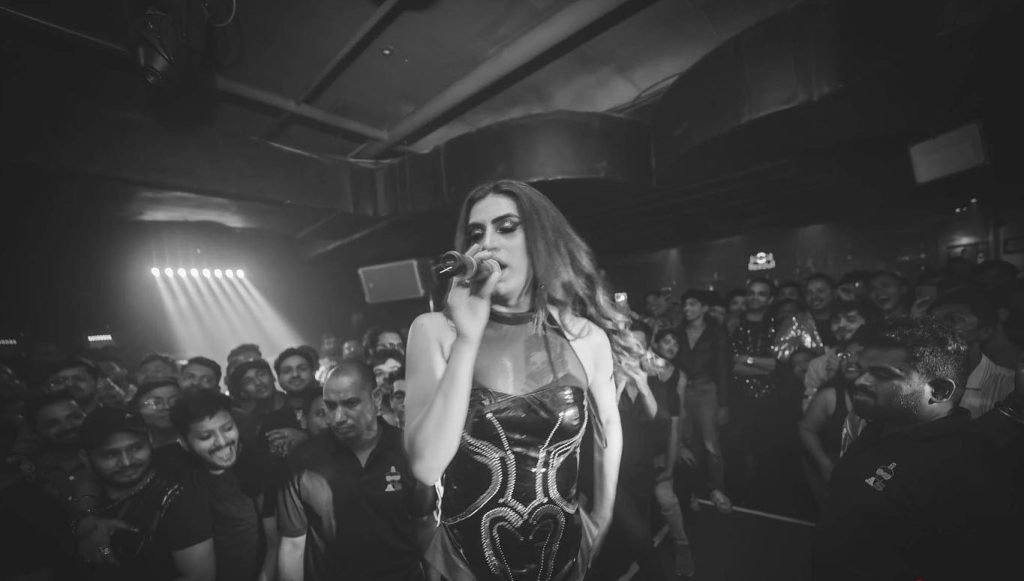 Sushant Divgikar is an Indian model and singer who has gained a lot of popularity for his exceptional talent and captivating performances. Sushant made history by becoming the first contestant from the LGBTQIA+ community to win a golden buzzer. He directly entered the top 15 of the reality competition show Sa Re Ga Ma Pa in the year 2018. They have performed and hosted numerous events around the world and have worked with many reputed brands.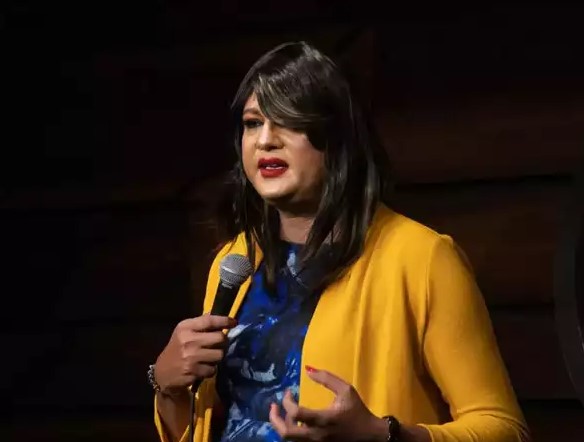 Ritushree Panigrahi is one of India's first openly Transgender Women Stand-up comedian. She believes that society gets inspired by hope. The best way to motivate people with hope is through personal stories. With her unique perspective as a member of the LGBTQ community. Ritushree fearlessly tackles societal norms and prejudices through her comedy. Her performances are not only hilarious but also serve as a platform for advocacy and awareness. Ritushree's wit and charm captivate audiences, while her candid storytelling and witty observations shed light on important issues.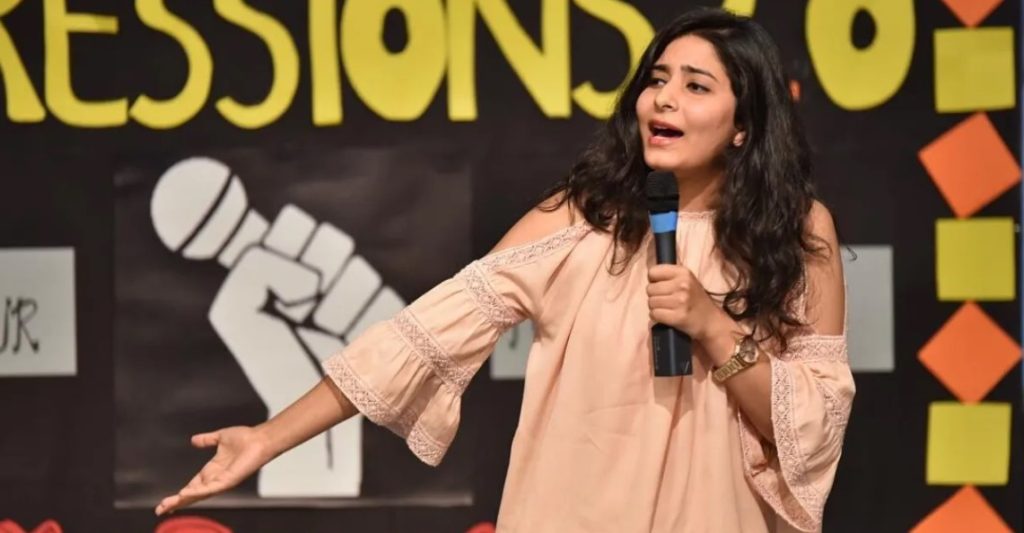 Swati Sachdeva is a growing star in the Indian stand-up comedy scene. Also known as the Salman Khan in comedy. She is known for her coming out YouTube video and stand-up act, "Love is Love" which has millions of views. Her YouTube channel has huge subscribers where she uploads hilarious videos like "Love is Love', and "Super Chill Beeji". Swati creates a safe space for laughter and dialogue, fostering acceptance and understanding. She is a force to be reckoned with, using her talent to inspire change and break barriers, one punchline at a time.
4. Navtej Singh Johar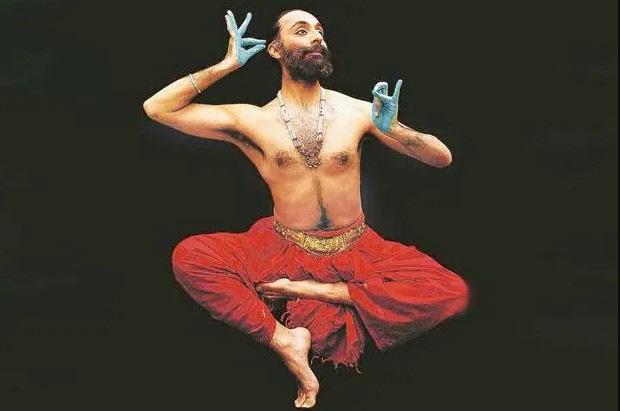 Navtej Singh Johar is an exceptional live performer, LGBTQ activist, and celebrated Bharatnatyam exponent. With his mesmerizing dance moves and captivating stage presence. Navtej brings a unique blend of artistry and activism to every event. As an LGBTQ activist, he has been instrumental in raising awareness and advocating for equal rights and acceptance. His talent and dedication have been recognized with the prestigious Indian Sangeet Natak Akademi award. Whether he is gracefully performing traditional Bharatnatyam pieces or using his platform to shed light on social issues. Navtej's performances leave a lasting impact, inspiring audiences and creating a more inclusive and compassionate world.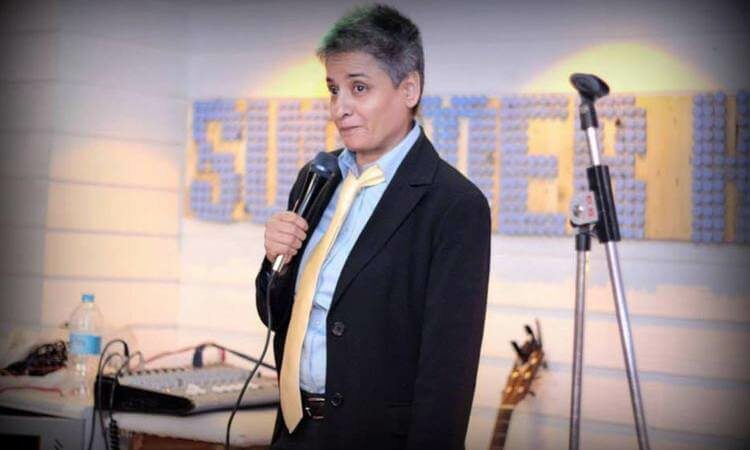 Vasu Primlani is a famous Indian stand-up comedian and environmentalist. She is one of India's first openly gay comedians of India who was also awarded the Nari Shakti Purashkar in 2015. Vasu has quite a way of making her audiences feel nostalgic while simultaneously making them laugh. She considers comedy as the most powerful form of communication and well she definitely has a point. Her comedy best suits the corporate and she is best known for communicating social messages like human rights, rape, and the environment to society through her comedy.
6. Pragya Pallavi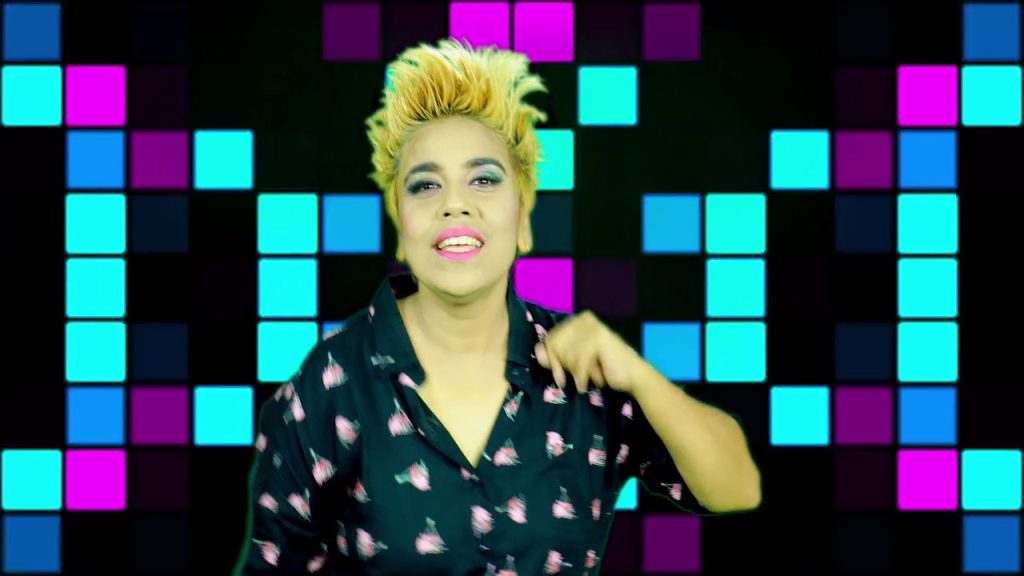 Pragya Pallavi is a remarkable and multifaceted artist. She is recognized for their immense talent as a gender-fluid lesbian singer/songwriter, musician, percussionist, and performer. Her artistic journey is characterized by a profound sense of self-expression and a commitment to breaking barriers within the music industry. Pragya's background as a classically trained Hindustani vocalist serves as a strong foundation. Infusing their work with a rich blend of traditional and contemporary influences.
7. Aayushi Jagad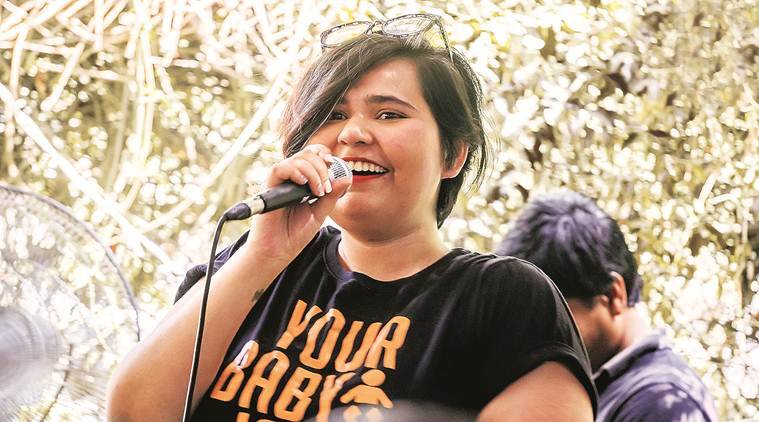 Aayushi Jagad, a trailblazing queer stand-up comedian, has captivated audiences around the world with her unique blend of wit, humor, and unapologetic storytelling. With her live shows, Aayushi fearlessly explores the complexities of her identity, challenging societal norms and shedding light on the queer experience. Aayushi's performances are a rollercoaster of emotions, seamlessly navigating between hilarious anecdotes and heartfelt reflections. A master of timing and delivery, Aayushi has perfected the art of turning personal experiences into relatable and uproarious moments.
8. Six Pack Band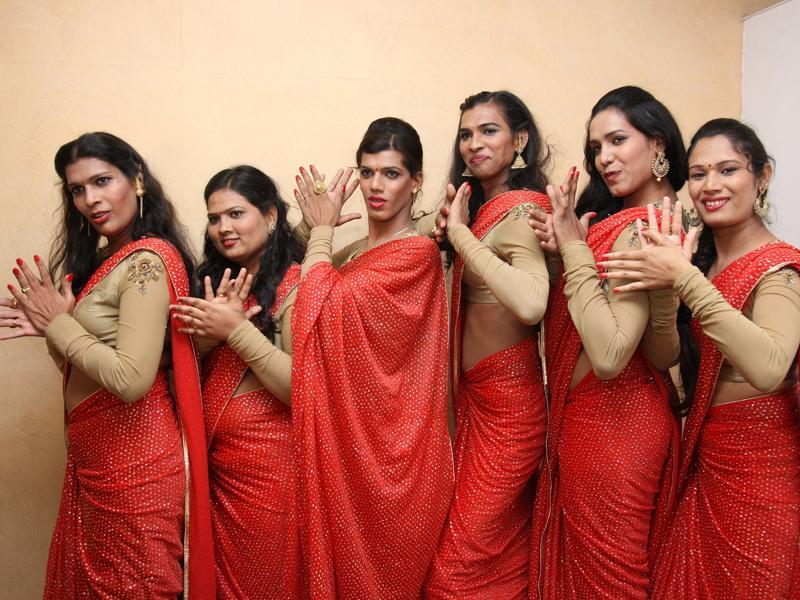 The Six Pack Band is a groundbreaking Indian pop music group, that has shattered stereotypes and made their mark in the music industry. What sets the Six Pack Band apart is their unique identity as the first music group in India to feature all transgender members. They have not only showcased their musical prowess but also become advocates for transgender rights and inclusion. One of the most remarkable milestones in their career was collaborating with the renowned Bollywood actor Hrithik Roshan. Through their music, the band addresses social issues and spreads messages of acceptance, love, and unity.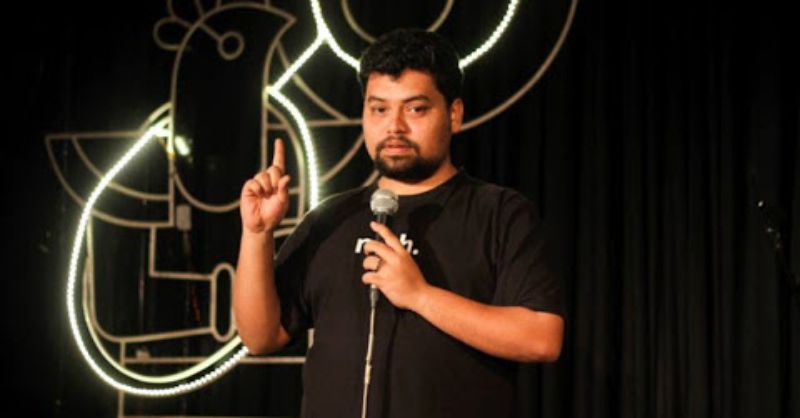 Navin Noronha, India's first openly gay stand-up comedian, has carved a unique path in the world of comedy with his bold, hilarious, and unapologetic approach. Through his performances, Navin fearlessly challenges societal norms and sheds light on the experiences and struggles of the LGBTQ+ community in India. he has become a beacon of hope and inspiration for countless individuals who are grappling with their own identities and seeking representation.
10. Jay Anand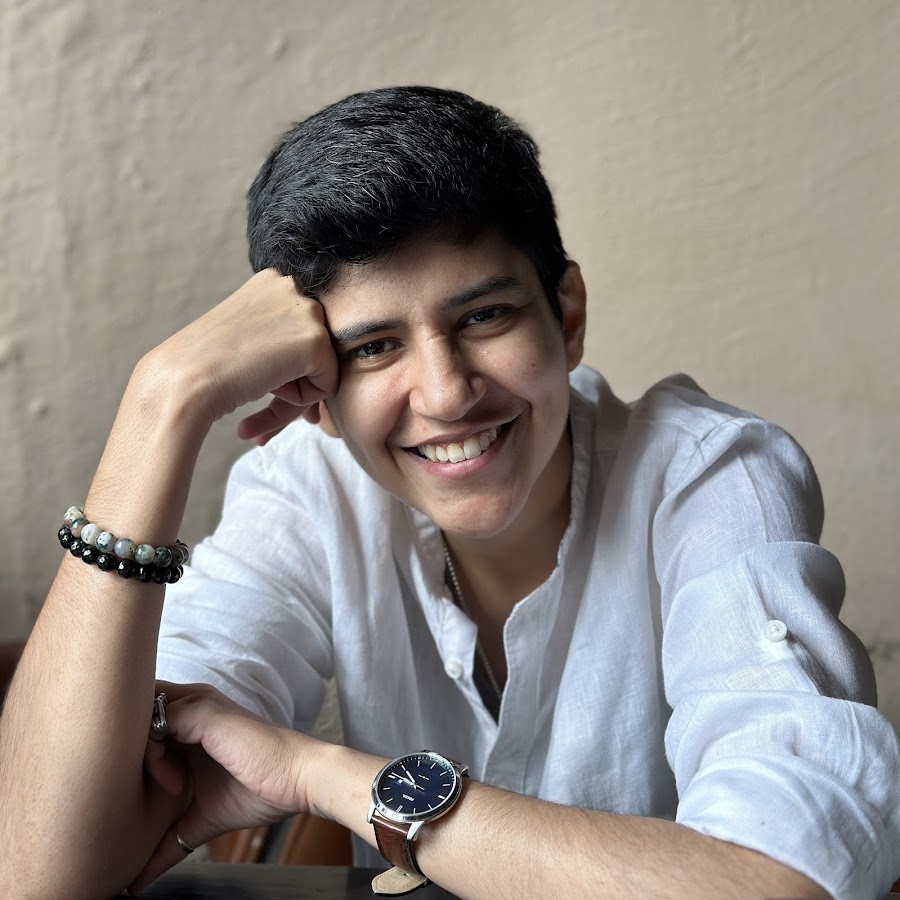 Jay Anand, a remarkable trans singer and artist, has taken the world by storm with his breathtaking voice and captivating live performances. With a vocal range that leaves audiences spellbound, Jay's talent transcends boundaries and resonates deep within the hearts of those who have the privilege of witnessing his artistry. Jay's live performances are nothing short of transformative experiences. From the moment he steps on stage, his commanding presence and magnetic energy capture the attention of everyone in the room. With each note he sings, Jay effortlessly communicates a profound range of emotions, conveying vulnerability, strength, and resilience through his music.
LGBTQ Performers of Indian Descent Making Waves Globally
LGBTQ performers of Indian descent have left an indelible mark on the entertainment industry. Through their exceptional talent, authenticity, and resilience, they are redefining norms and inspiring audiences worldwide. With their artistry, they bridge cultures, fuse traditions, and create spaces for diverse voices to be heard. Here is a list of the true ambassadors of change-
Lilly Singh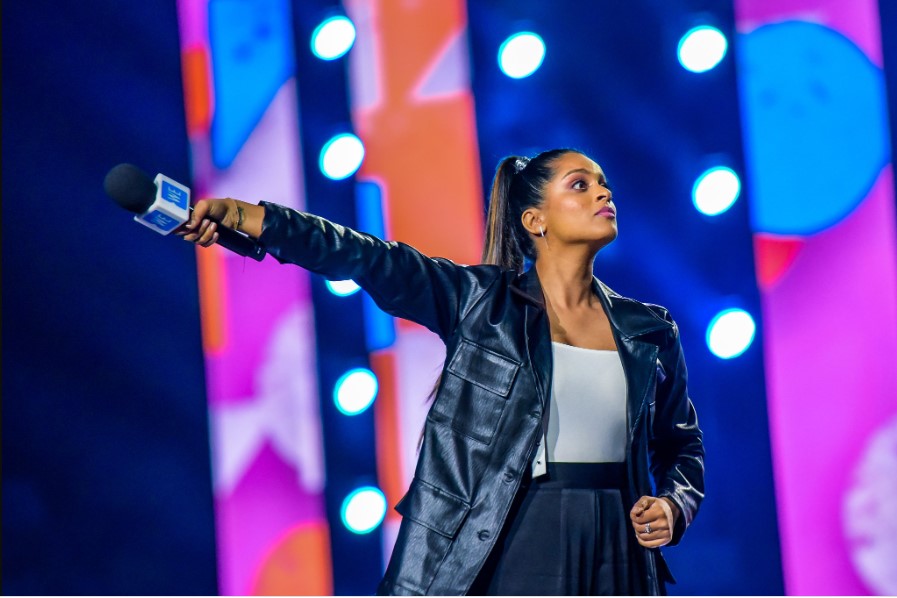 Lilly Singh is a multi-talented bisexual YouTuber, television host, comedian, writer, and actress of Indian descent. She has carved a niche in the global entertainment world with her extraordinary presence and impact. As an openly bisexual individual, she fearlessly embraces her identity and uses her platform to advocate for LGBTQ rights and inclusivity. From hosting her late-night show to starring in films and creating viral YouTube videos, Lilly's influence reaches far and wide, inspiring millions with her humor, authenticity, and unwavering commitment to empowering others
Raveena Aurora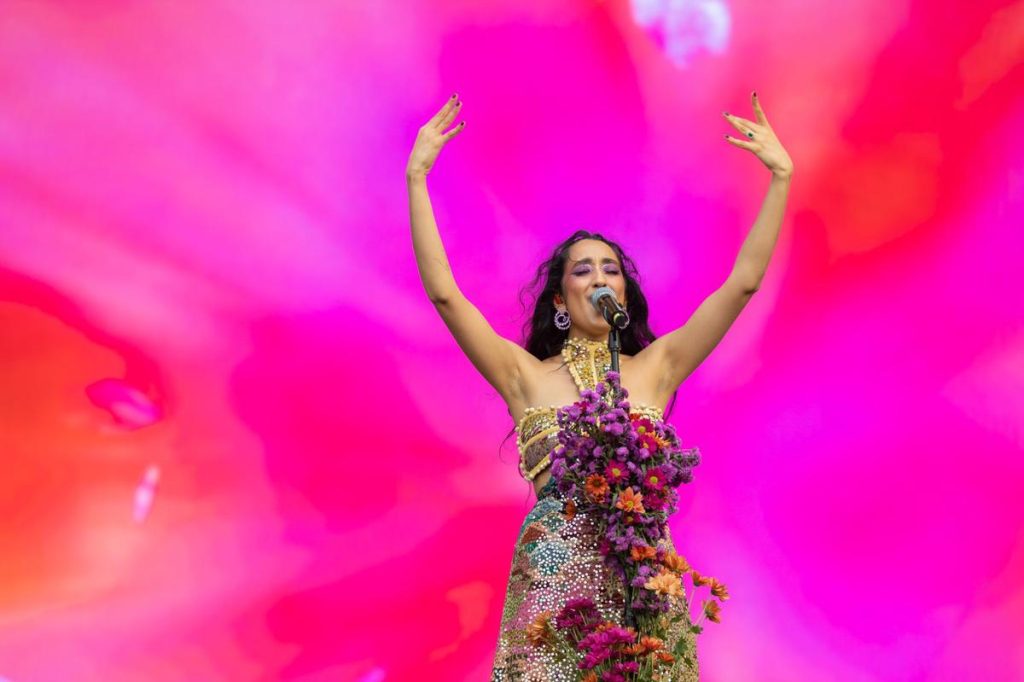 Raveena Aurora, a talented singer and songwriter who identifies as queer, made history as the first woman of Indian descent to perform as a solo artist at the renowned Coachella Music Festival. With her mesmerizing vocals and soulful compositions, Raveena captivates audiences with her unique blend of R&B, soul, and dream-pop. Raveena's groundbreaking achievement at Coachella symbolizes the growing recognition of diverse voices in the music industry. Which inspires a new generation of artists to embrace their true selves while breaking barriers along the way.
Kal Penn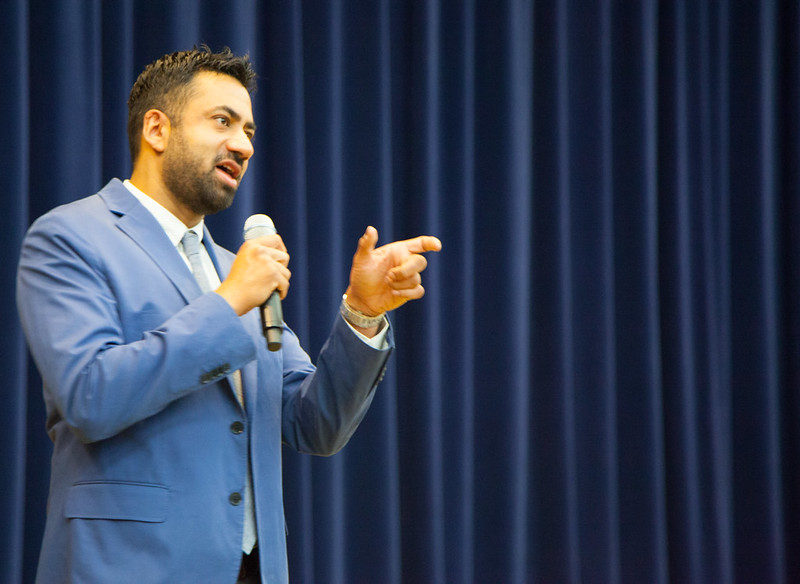 Kal Penn, a versatile actor, comedian, author, and former White House staff member in the Barack Obama administration, has made a significant impact in the world of entertainment. As an openly gay individual of Indian descent. He has become a trailblazer, breaking barriers and paving the way for diverse representation. Known for his roles in popular films and TV shows, Kal's talent and charisma have captivated audiences worldwide. Kal Penn's accomplishments and contributions have solidified his place as a respected figure, inspiring the world.
These iconic Indian LGBTQ live performers are transforming the entertainment industry. Not only through their exceptional talent but also through their unyielding dedication to creating inclusive spaces. As we celebrate the achievements of these icons, it is crucial to amplify their voices, support their work, and continue the journey towards a more inclusive and accepting world. Through pride and performance, these iconic Indian LGBTQ live performers are not just stealing the show—they are changing it for the better!
When it comes to booking/ hiring these prolific LGBTQ Live Performers or world's top-class artists, you can Book/ Hire / Enquire for Charges for them via engage4more's passionate team. Our working relations with over 2,500 talented artists come with an assurance of best-suited artist suggestions for your event with pacy bookings and great prices. Also, enjoy our value adds like complimentary quizzing for your events along with free publicity by our post-event coverage via our social media handles! 
Start your artist booking journey here.