Top 10 performers of musical reality show who set the stage on fire and are charging around Rs.10 lakhs* for putting up a show
Sunidhi Chauhan, Arijit Singh, Shreya Ghoshal, Shekhar Rijhwani and Neha Kakkar are few names forming a top-of-the-mind recall when it comes to contestants of musical reality shows who have made it big for themselves. Rising from the stage of musical reality show either a Sa Re Ga Ma, Indian Idol or Voice of India; these stars have struck gold in bollywood. They work with the top music producers and directors, sounds artists, technicians and the event managers to put up a larger-than- life performance. But, they are not always available or affordable. However, there are also these stars who may be second rung to the biggies but have carved a niche for themselves in the arena of performances and putting up a great show.
Through this blog we try to highlight those names that have risen from the same stage and pack a similar glamourous performance, nationally and sometimes even internationally. These stars are second rung to the big names in the music industry and have carved a niche for themselves. They have a mass appeal and fan following leading to full houses for their shows. They perform in the country as well as some of them have their shows internationally. Some of them have also forayed into bollywood through playback singing for prominent stars, while few have also released their own albums. Neither the energy nor the vibe is compromised with these star performers of musical reality shows.
How do these artists charge for a show?
Factors affecting the pricing of an artist and band
Through this blog we are attempting to make our readers understand the mechanics behind the costings of a performer leading to their pricing for a show.
Charges for a show depend on a lot of factors and situations, a combination of which leads to the final number. Few of them are listed below:
Band size: The artists perform with their bands including the number of persons and the instruments. It can be a full set or shorter set, depending on the requirement of the client and the event and of course, the budget of the show.
Type of event: There are different types of events like corporate events, personal events like wedding, anniversaries etc. or college festivals. Depending upon the type of event, the artists evaluate the requirement and charge for the show. Since there is customisation required for a personal event and the risk is higher, artists charge more for it. This is followed by the set up for the corporate events that are lesser risk and more professional and lastly, artists try to keep their margins to the bare minimum for a college fest.
Length of performance: Again, depends on the brief of the client and their requirement. A gig usually lasts for around 2 hours. Anything more or less than that could be less impactful and would have differential price implications.
Mode of performance: Virtual Vs. Live- Post covid, this new dimension to performances have opened up. A virtual event as compared to the Live one is much more economical and even shorter in duration.Needless to say engagement is higher in case of Live performances.
Location: Pricing is also a function of the location of performance. Depending upon whether the location is national or international, the pricing attracts a premium of 25% to more than 100% of the artist fee. Any location that is closer to India and has a shorter travel time may warrant a lower premium as compared to a location far away. For ex: For a performance in US, the artist and the band need to travel long distance. Depending on the connecting flights and the lay-off, the pricing is worked upon. Better connectivity reduces this fee to a large extent. After reaching the location, the band needs to acclimatize in the new location, perform and travel back. All these days are accounted for and form a major factor in pricing consideration for the artist and the band.
The idea of this blog is to create a repository of there stars of the Indian musical reality shows along with their price indication. This would help the event planners to budget their show well and opt for options to choose from while shortlisting the artists.
For the benefit of our readers, we have categorised these rising stars of musical reality shows in the budget of around Rs. 10 lakhs category.
*Disclaimer: These rates are purely indicative and not been negotiated with the artists or their management. They are provided to facilitate initial planning for the readers of this blog for their upcoming event/s. Therefore, these cannot be considered as final rates.These rates provided are taken in Mar, 2023 and are subject to change by the time this blog goes live.
Top 10 star performers around Rs.10 lakhs:
Rs.10 lakhs and above:
1. Rahul Vaidya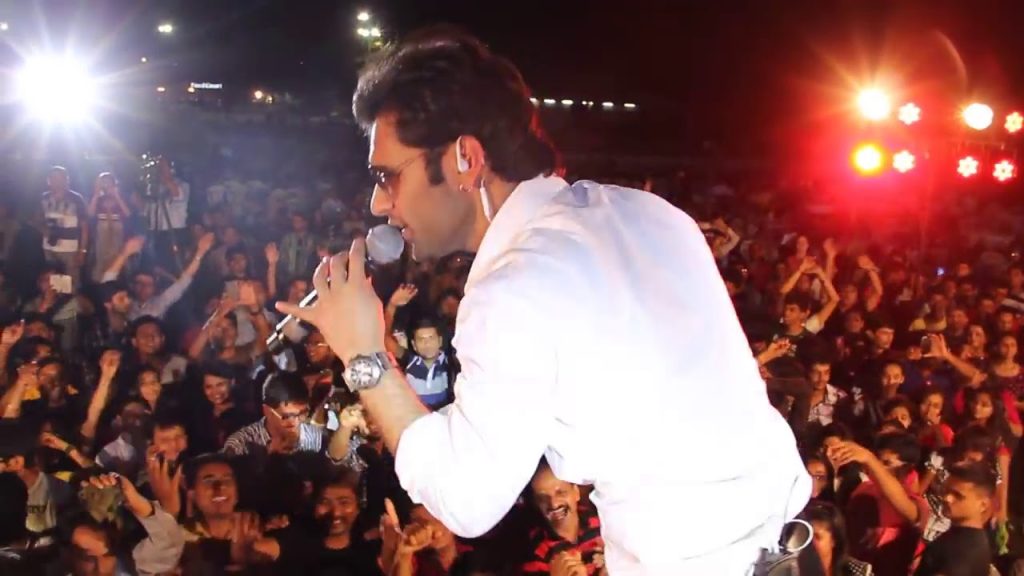 Rahul Vaidya is one of those few star performers of the musical reality shows who has not won the show yet won the heart of millions. He featured in Indian Idol in 2005 where he ended as a 1st Runner-up in the show. Despite that, he went on to host a couple of reality shows, won awards, participated in other reality shows and also forayed into Bollywood with playback singing.Rahul Vaidya won the title of winner in Jo Jeeta Wohi Superstar and Music ka Maha Muquabla in 2008 and 2010, respectively. His chemistry with his now wife and model, Disha Parmar always garnered attention from fans and media.
Rahul performs and rocks the stage at a whopping price of around 15 lakhs and comes with his own band.
2. Monali Thakur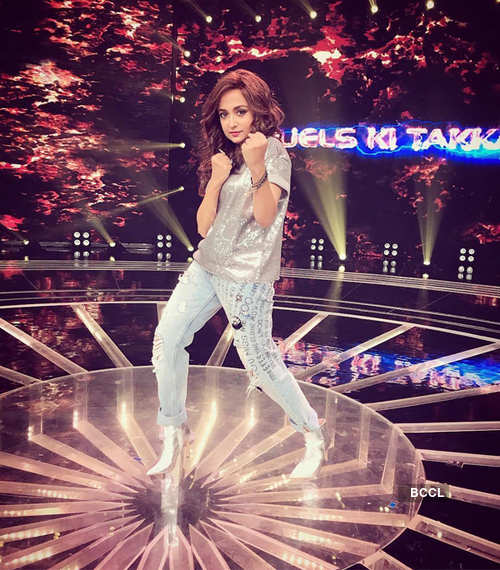 Source- Times Of India
Monali Thakur has the most glorious career amongst all listed in this repository blog. She has the prestigious National Film Award and a Filmfare award to her credit for playback singing in Bollywood movies. Monali stood ninth in one of the seasons of Indian Idol and got fame from there on. She has been a child actor and continue to act and perform even till date. This star performer has been an icon of the musical reality shows.
Monali charges nearly Rs.12 lakhs for her rocking performances that enthrall the audience every single time.
3. N.C. Karunya
N.C. Karunya was the youngest singer to be a part of the remake of the song "Mile sur mera tumhaara", remade in 2010. He shone as a star in the musical reality show India Idol second season and was declared runner-up in the finale. Karunya then did playback singing in Lage Raho MunnaBhai for Sanjay Dutt before moving to Tollywood, to his hometown, Hyderabad. He played back for big names likes Allu Arjun and Junior NTR.
Karunya has performed in numerous concerts in India plus concerts in the US performed in The Emirates, Singapore and Africa. He performs with his band of 8 persons and also performs solo and charges around Rs.10 lakhs.
4. Sreerama Chandra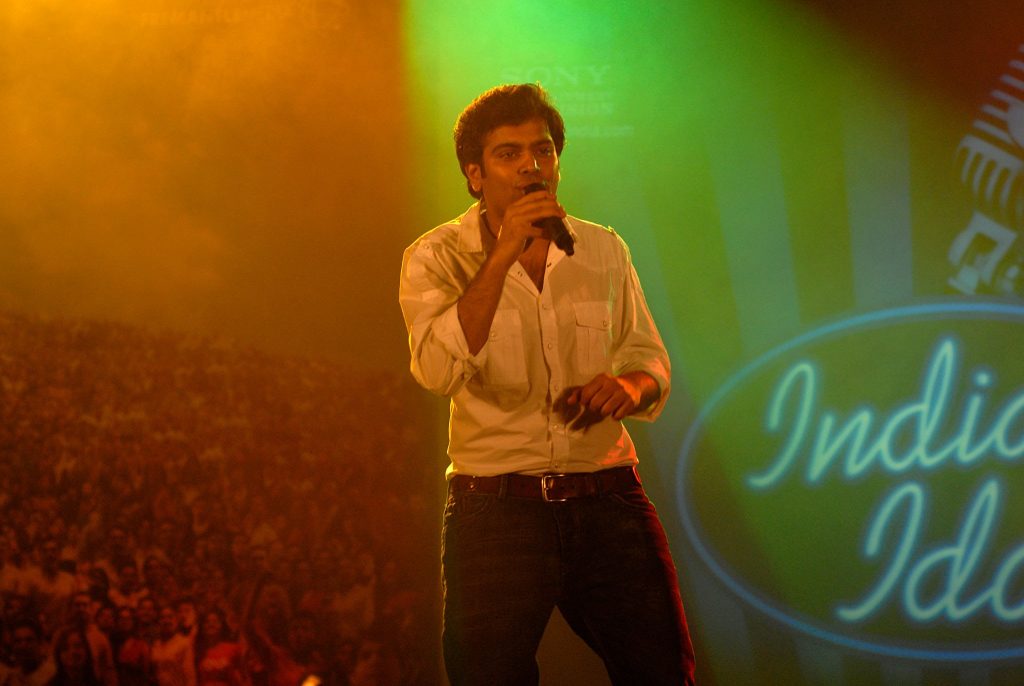 He started performing at the age of 8. This performing powerhouse rose to fame after winning the fifth season of the musical reality show, Indian Idol in 2010. Since then it has not stopped for this shining star of the musical reality shows. He has worked with the likes of M.M.Keeravani, released his own album and even acted on-screen. Raghvan sung many well known playback songs for lead actors in bollywood.
Sreeram Raghvan was felicitated with the Lata Mangeshkar award by the Andhra Pradesh government. He charges Rs.10 lakhs approximately for putting together a show along with his band.
Rs.5 lakhs to Rs.10 lakhs
5. Pawandeep Ranjan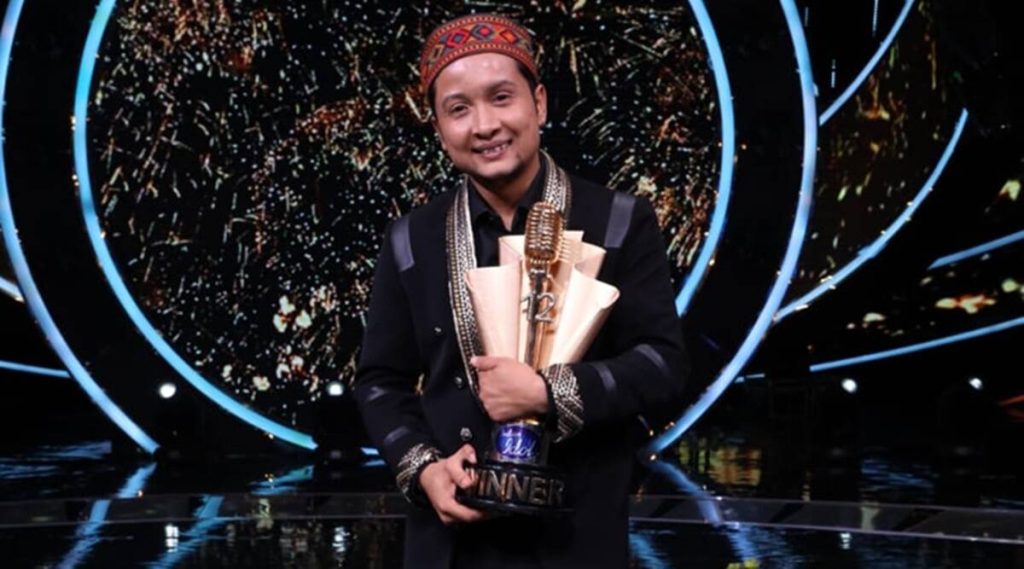 Like the other few fellow shining stars of the musical reality shows, Pawandeep Ranjan also hails from a small town, Champawat in Uttrakhand. There are many firsts attached to his name. Rajan is the only singer to have won the titles of two top musical reality shows of India – Voice of India(2015) and Indian Idol(Season 12). He is the youngest recipient of tabla award when he was just 2 years old. Pawandeep was felicitated as the Youth Ambassador of and by the state of Uttarakhand in 2016 after he won the the Indian Idol trophy. Pawandeep has also released his music albums and did playback singing in few bollywood films as well.
He performs solo as well as with a band at a differential charge. This rising star is not to be missed performing. He charges roughly Rs.9 lakhs along with his band.
6. Salman Ali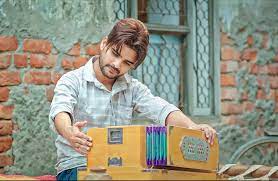 Salman Ali is the winner of the 10th season of the reality show, Indian Idol. He shone as a star participating in many reality shows following that and also hosting few others. He comes from a family of musicians hailing from a small town, Punhana in Nuh district in Haryana.
Salman Ali has lent his voice in Bollywood to couple of leading stars. He charges around Rs. 7.5lakhs plus tax and comes with a band to set up an explosive performance on stage.
7. Rishi Singh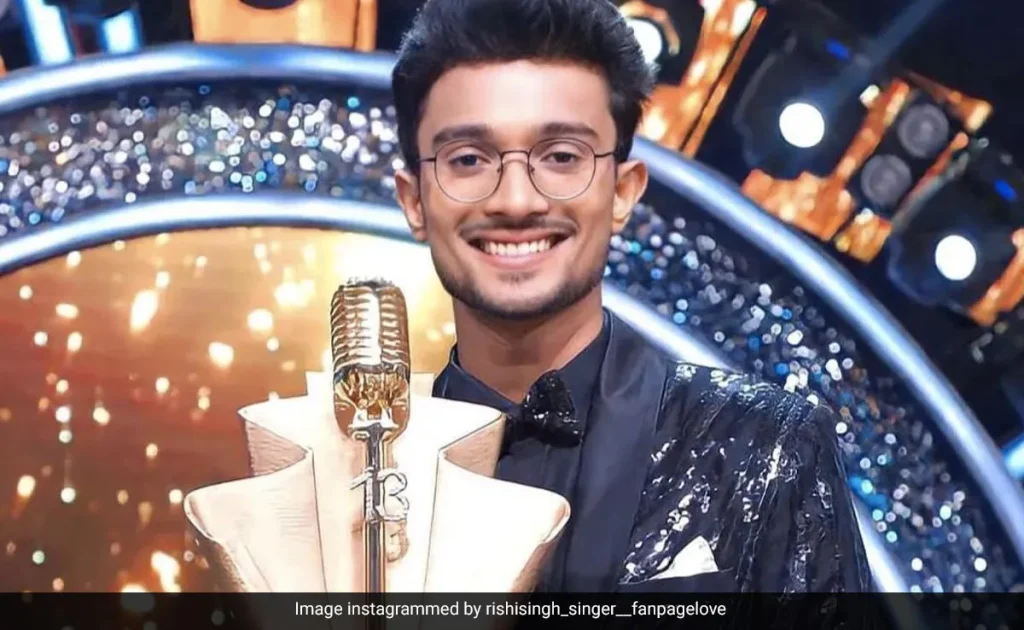 Rishi Singh is the winner of the Indian Idol season 13. Hailing from a small town, Ayodhya in Uttar Pradesh, Rishi Singh was surely a bright shining star of the musical reality show. All of 19, he started his singing journey with devotional songs from the age of 7. Post winning the competition, he was tweeted for and congratulated by Uttar Pradesh CM Yogi Adityanath. Also, he was offered a playback opportunity by Hrithik Roshan in the future for himself.
Rishi performs solo and also has an option to come with a band. He charges in the range of Rs.6.5 lakhs approximately along with his band.
8. Arunita Kanjilal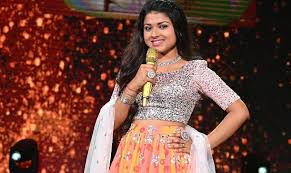 Arunita has a growing fan base on social media platforms and is one of the most promising young star of the musical reality shows in India. She is a young Indian singer who rose to fame after participating in the singing reality show Indian Idol season 12 in 2020-2021. Hailing from a small town called Krishnanagar in West Bengal, India, and has been singing since her childhood. Arunita's melodious voice has won the hearts of many with her soulful renditions of Bollywood songs and Indian classical music.
Arunita Kanjilal performs with her band and charges a fee of close to Rs. 6.5 lakhs plus taxes.
9. Sunny Hindustani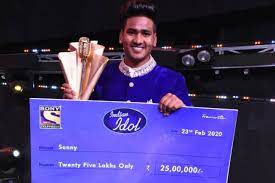 Sunny Hindustani gained fame after winning the 11th season of the musical reality show Indian Idol in 2019. He hails from the state of Punjab and has a passion for singing since his childhood. Sunny's impressed the judges and audiences with his soulful voice and versatility created a huge impression on the judges and followership amongst his fans. He sings a wide range of songs in different genres such as Sufi, Bollywood, and Punjabi. After winning the show, he won several playback singing opportunities in Bollywood and has since released his own music as well.
Sunny Hindustani is a bight star of the musical reality shows and charges approximately Rs.6 lakhs for his performance with his band.
10. Debosmita Roy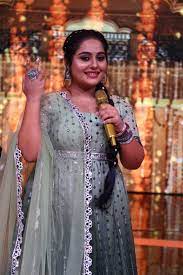 An astounder performer, Debosmita Roy rose to fame from the 13th season of India Idol musical reality show. Hailing from a small town in West Bengal, she is a rising star coming from a small town. Debosmita is making it big in the stage of performances.
Debosmita charges around 6 lakhs for her power packed performances on stage and comes with a band.
To conclude, these shining stars of musical reality shows in India are making big waves in the space of stage performances. They appeal to every kind of audience. Also, they have an appreciable fan base and are popular in social media amongst fans and the media. They create a significant value and fill the gaps unfulfilled by the bigger stars due to their unavailability and unaffordability. These Top 10 performers around 10 lakhs are to watch out for. They are here to create the stir in the musical stage industry. These are the Top 10 magnificent performers of the musical reality shows in India.
When it comes to booking/ hiring these veteran singers and world's top-class artists, you can Book/ Hire / Enquire for Charges for them via engage4more's passionate team. Our working relations with over 2,500 talented artists come with an assurance of best-suited artist suggestions for your event with pacy bookings and great prices. Also, enjoy our value adds like complimentary quizzing for your events along with free publicity by our post-event coverage via our social media handles!
Start your artist booking journey here.