Dynamic ideas for Diwali Celebration in the office to elevate employee engagement to new heights
Celebrating Diwali in the office is more than just a cultural tradition; it's a powerful means of fostering inclusivity, enhancing employee engagement, and strengthening the overall workplace happiness. The festivities serve as a unifying force, bringing team members together and solidifying their relationships. Through team-building activities and shared experiences, employees forge deeper connections and improve collaboration. Here are top 15 fantastic Diwali celebration ideas that will add sparkle to your office environment and foster a spirit of happiness.
1. Diwali Mela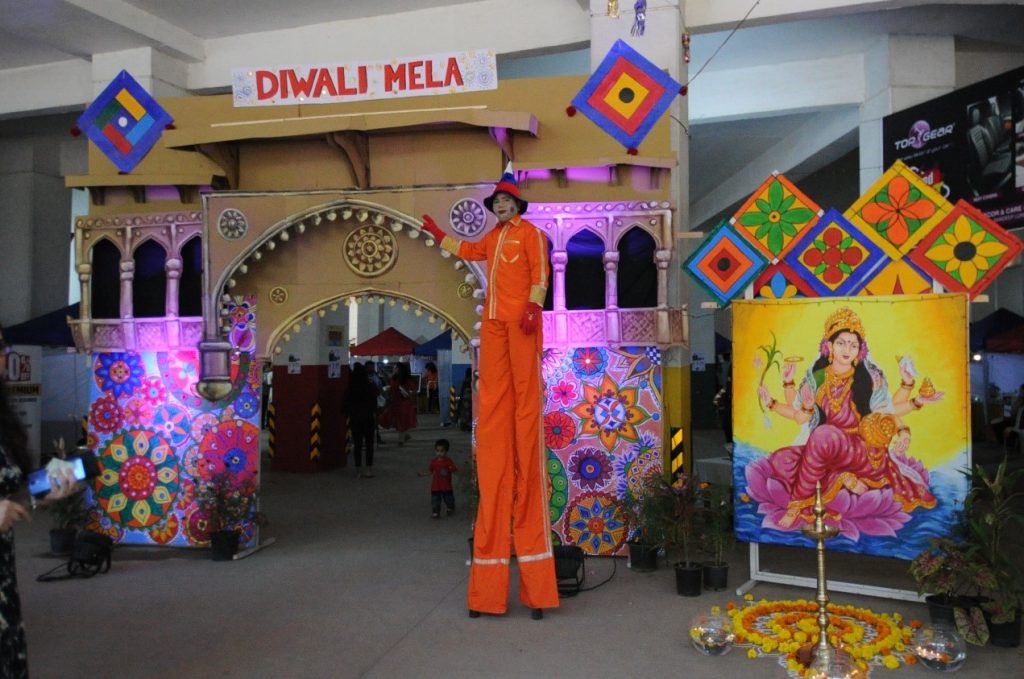 One of the most favored ways to celebrate Diwali in the workplace is by hosting a vibrant Diwali Mela. This dynamic event encompasses a wide range of activities, stalls, and cultural festivities designed for employee enjoyment. Game stalls, engaging floor activities, art and craft stations, photo ops, as well as live performances, including cultural showcases by employees, all contribute to creating an immersive cultural experience. Additionally, the presence of traditional food stalls offering delectable Diwali delicacies adds a delightful culinary dimension to the celebrations. The Diwali Mela serves as an invaluable opportunity for employees to socialize, unwind, and rejoice collectively, nurturing a strong sense of unity and camaraderie. Moreover, integrating philanthropic elements like donation drives or fundraising booths imbues the event with a spirit of generosity, further emphasizing the virtues of compassion and community.
2. Employee Talent Show: Corporate Talent Championship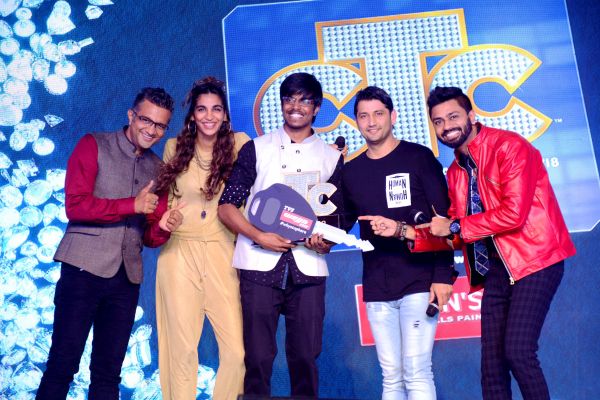 The Employee Talent Show or Corporate Talent Championship is an electrifying showcase of the diverse talents within our workforce. Employees step into the spotlight to unveil their hidden abilities, ranging from mesmerizing performances to captivating displays of skill and creativity. This event not only entertains but also fosters a sense of camaraderie and mutual appreciation among colleagues. It's a platform for individuals to shine, share their passions, and uplift the entire team with their unique talents. From soulful music renditions to jaw-dropping feats, the "Diwali Dhamaka Talent Show" promises unforgettable entertainment and celebration, making this festival season truly special for everyone involved.
3. Eco Friendly Diwali Workshop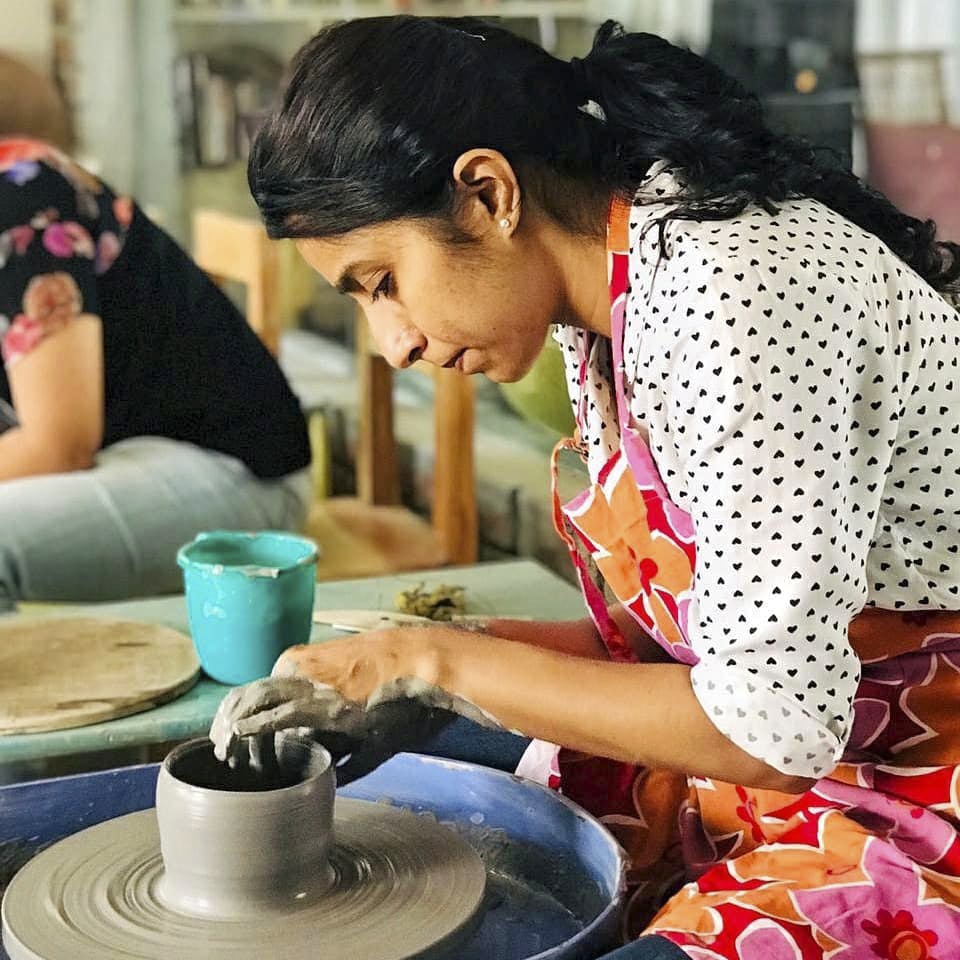 The Eco-Friendly Diwali Workshop offer an inspiring opportunity to celebrate Diwali with a sustainable twist. Participants engage in crafting beautiful decorations and artworks using environmentally-friendly materials. From intricate paper lanterns to elegant torans made from recycled materials or creating masterpieces through bottle painting , terrarium takes , string art etc these activities promote creativity while emphasizing the importance of conservation. By creating stunning pieces of art in an environmentally-responsible manner, employees not only contribute to a greener Diwali but also take home a meaningful reminder of their commitment to a more sustainable future.
4. Stand-up Comic act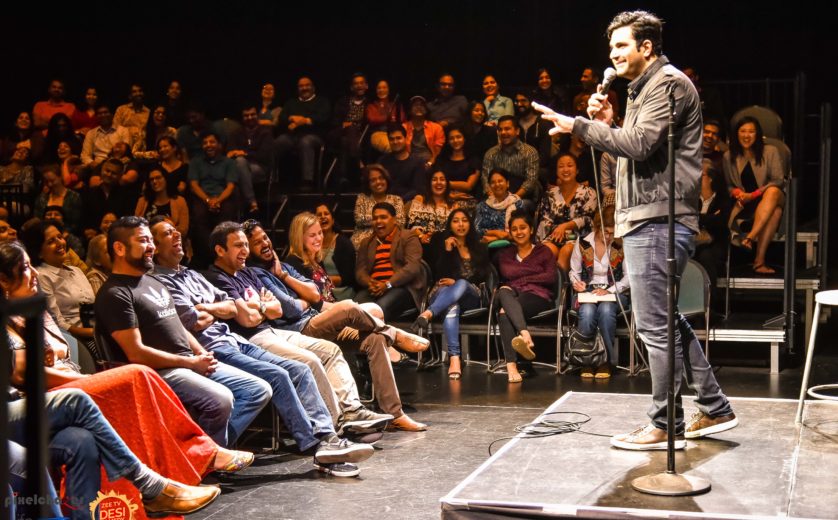 Hosting a stand up comic act can be a delightful addition to Diwali celebrations, as the festival of lights is also a time of joy and good humour for all. This would be an opportunity for colleagues to unwind, bond over shared laughter, and create lasting memories. The stand-up comedian's performance during Diwali office celebrations promises time filled with laughter and mirth. With their wit and humour, they'll add a unique, light-hearted touch to the festivities. Through relatable anecdotes and clever observations, the comedian will entertain the audience, creating a memorable and enjoyable experience for everyone.
5. Diwali Special by MasterChef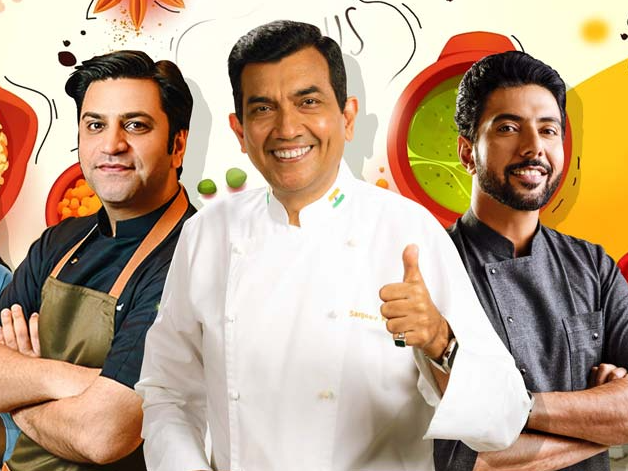 The "Diwali Special Workshop by Celebrity Master Chef" would be a great opportunity to learn from the best in the culinary world & add gastronomic delight to your festive celebrations. . A renowned chef will guide employees through a hands-on experience, sharing insider tips and tricks for creating mouthwatering Diwali delicacies. From traditional sweets to gourmet savories, this workshop promises to elevate your culinary skills to a whole new level. Book this session to turn your Diwali celebrations into a gourmet spectacle!
6. Diwali Decor Competition

The Diwali Decor Competition at our workplace is all about vibrant Rangoli making and desk decor. Watch as creativity comes to life, transforming workspaces with the beauty of festive colours. This friendly competition fosters teamwork and adds a touch of Diwali spirit to every corner of office. Get ready to be dazzled by the artistry of employees.
7. Diwali Fun Fiesta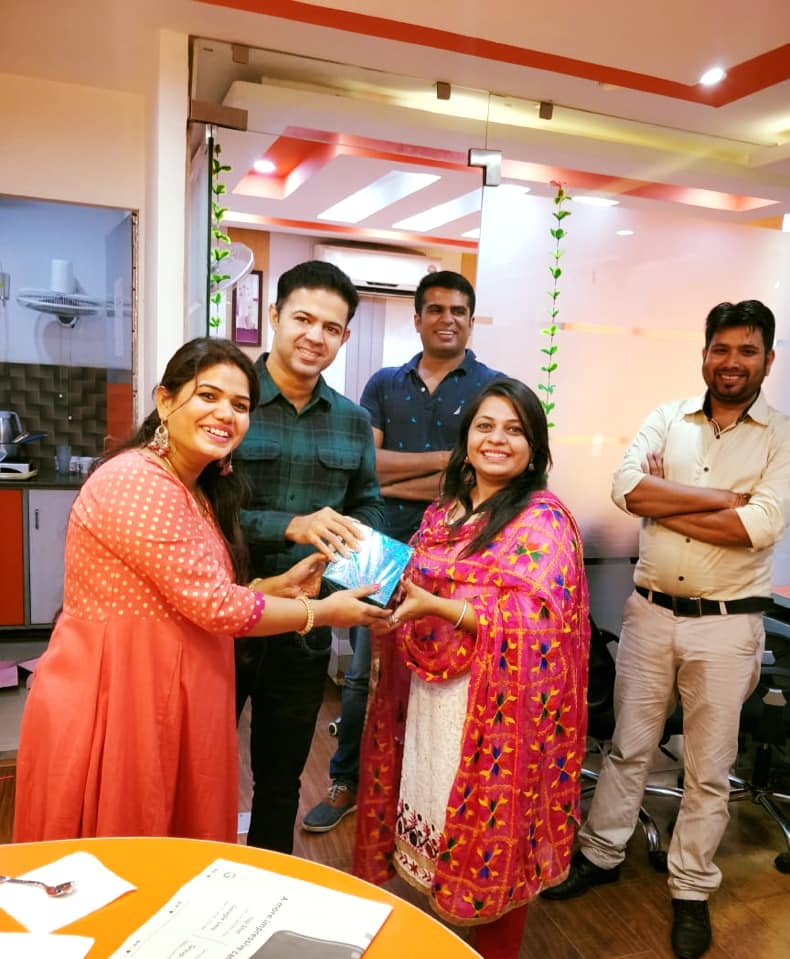 The office comes alive with Fun Fiesta, a session brimming with laughter, games, and camaraderie. One-minute challenges sets the tone igniting quick thinking and friendly competition, keeping the energy high. Followed by Diwali Pataka Awards" which are a lighthearted and endearing way to appreciate the unique quirks and habits of employees. A game of Tambola concludes the session as employees eagerly mark off numbers , vying for the coveted win. It's a session of laughter, friendly rivalry, and shared exhilaration, creating memories that will be cherished long after the celebrations fade away.
8. Live Band Performance

Diwali festivities can be taken a notch high with a live band performance right in the office!. Live music is more than just entertainment; it's a powerful way to bring all closer. It stirs up positive emotions and creates a sense of togetherness. Picture the stage lit up, the instruments humming, and the room alive with captivating melodies. When employees share this experience, it strengthens bond as a team. So, sway to the music, and let the tunes add an extra touch of magic to Diwali celebrations in the office! Get ready for an evening of music, joy, and unforgettable moment
9. Photo op Booths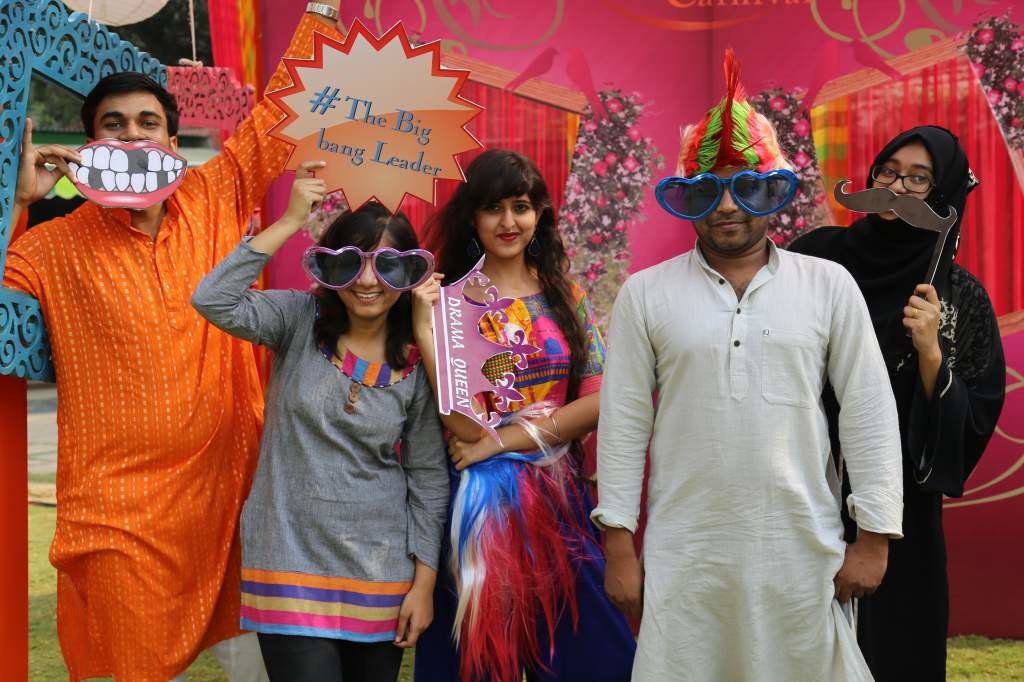 Incorporating innovative photo opportunities like 360-degree videobooths, digital chroma booths, and instant prints can significantly amplify engagement during Diwali celebrations. These interactive setups not only create memorable visual mementos but also foster camaraderie and creativity among employees. 360-degree videobooths offer immersive experiences, while digital chroma booths provide creative backdrops for festive fun. Instant prints offer tangible, real-time memories. The result? Heightened participation, strengthened team bonds, and a more positive workplace culture
10. Live artists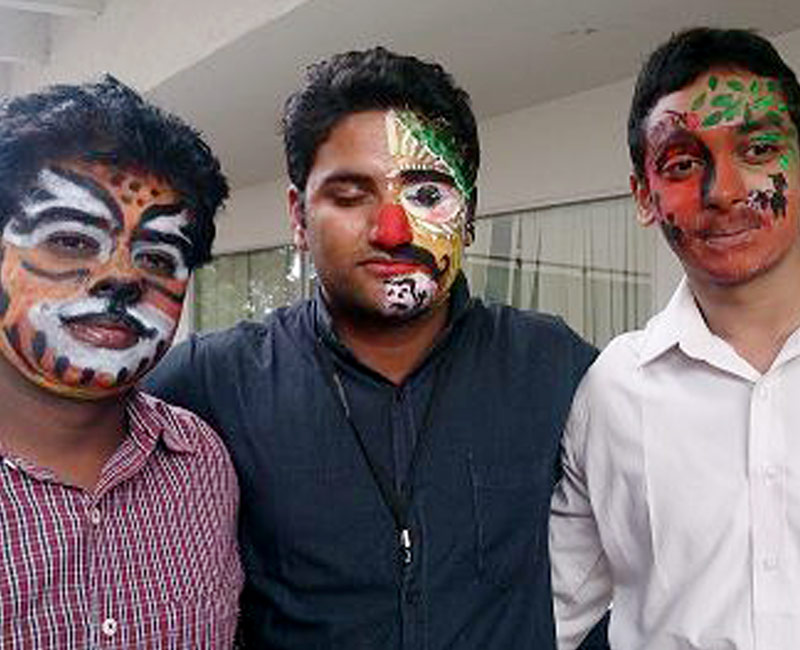 Live artists bring an enchanting dimension to Diwali festivities, offering interactive experiences that captivate employees. From caricature artists skillfully sketching humorous portraits to tarot card readers unveiling glimpses of the future, each artist adds a unique touch. Face painters, nail artists, and tattoo makers unleash creativity, allowing individuals to express themselves in vibrant ways. Magicians and ventriloquists mesmerize with their sleight of hand and captivating performances, while mind readers and numerologists offer intriguing insights. Palmists and parrot card readers bring ancient wisdom to light. These live artists not only entertain but also forge memorable connections, elevating engagement and making Diwali celebrations truly magical.
11. Musical games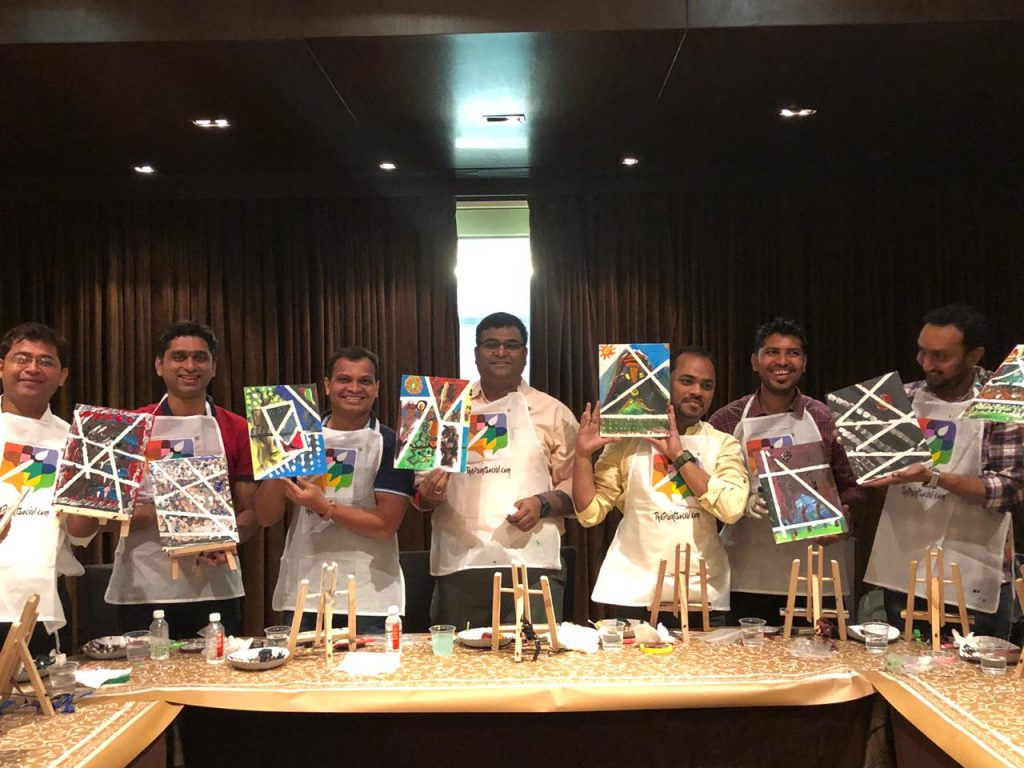 Musical games elevates Diwali celebrations to a symphony of engagement and fun. Antakshari, a timeless favorite, brings laughter and melody together, creating bonds through shared tunes. Musical chair painting adds a creative twist, inspiring participants to craft unique masterpieces as the music plays on. Meanwhile, musical tambola blends traditional festivities with musical thrill, transforming the classic game into an engaging musical experience. These activities not only entertain but also promote teamwork, creativity, and quick thinking, making them essential in fostering a harmonious and memorable Diwali celebration.
12. Brightening Lives: CSR activities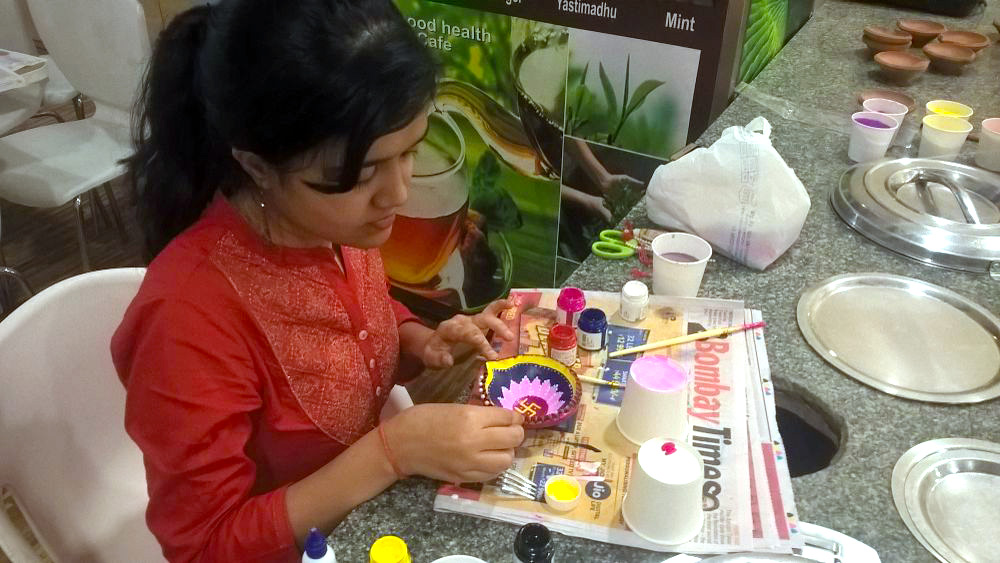 Incorporating CSR activities into Diwali celebrations adds depth and purpose to the festivities. CSR activities not only illuminate the festival but also illuminate lives, emphasizing the true spirit of Diwali – spreading joy, kindness, and making a positive impact in the world. The proceeds from engaging activities like Diya Painting or T-shirt painting sessions can be directed towards charitable causes finding their way to those in need. NGO stalls can also be introduced at the workplace providing a platform for employees to engage with meaningful initiatives, fostering a sense of community and compassion.
13. Tech driven New age Games

Embracing technology enhances the Diwali experience, infusing festivities with a modern flair. Virtual reality-based games transport participants to immersive worlds, offering an exhilarating escape. Augmented reality treasure hunts add a dynamic twist, combining traditional fun with cutting-edge tech. Tech platform driven games like"Inside Out" challenges employees to solve puzzles, execute meaning full tasks blending creativity with digital prowess. "Guesstimate" leverages data analytics, testing employees' estimation skills in a dynamic competition. Bingo takes a digital turn with interactive virtual boards, engaging participants in a high-tech version of the classic game. Virtual Reality games transport players to immersive worlds, delivering a thrilling experience. These tech-driven new age games inject a new level of dynamism into Diwali celebrations, showcasing the fusion of tradition and innovation.
14. Board games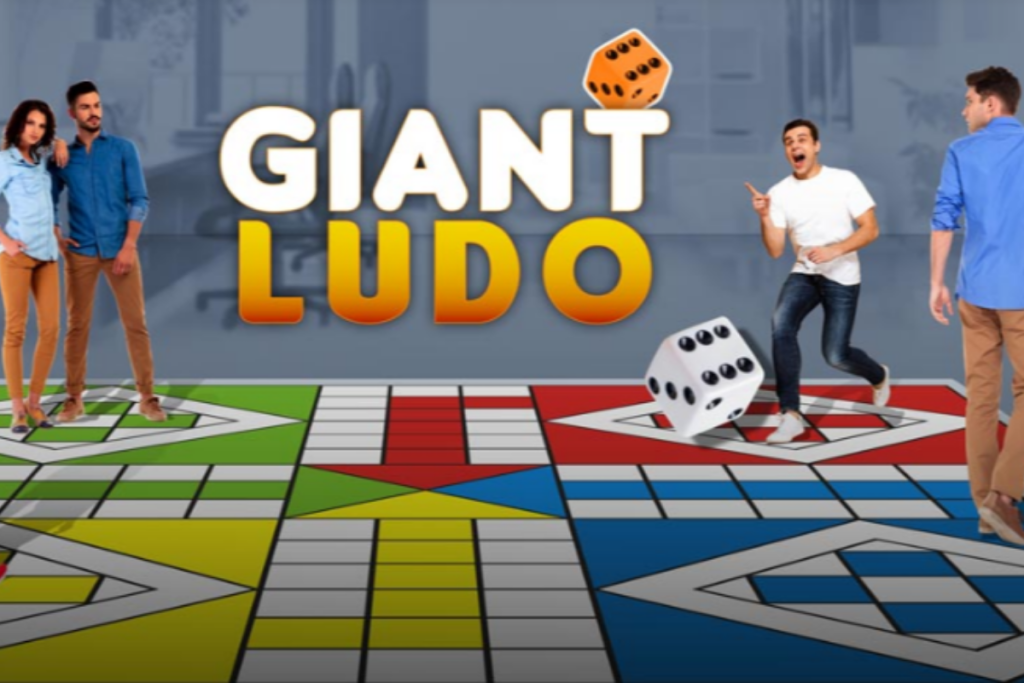 In the age of technology, the timeless appeal of board games finds a special place in Diwali celebrations. The strategic thinking and laughter that emanate from these classics add a unique dimension to the festivities. Additionally, modern board games with innovative twists offer fresh challenges and entertainment. Specially designed games like "The multiverse of Ramayana or Geoquest or Gold Rush amplify the joy of Diwali, creating cherished memories that transcend generations. They remain a cherished tradition, embodying the true spirit of togetherness during this auspicious festival.
15. Diwali Special Trivia Quiz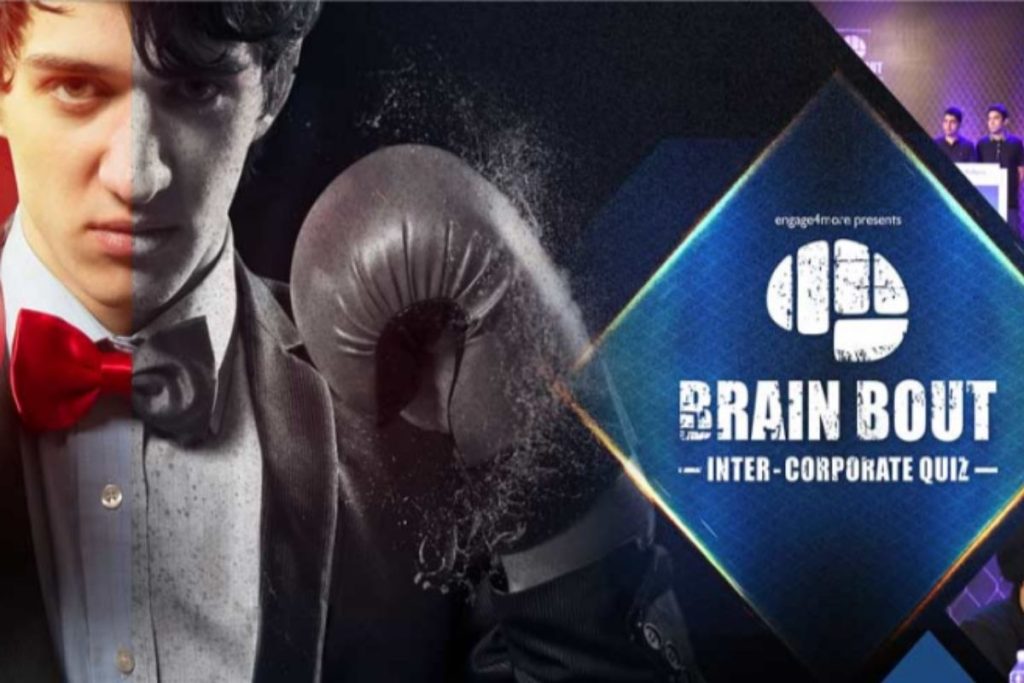 Integrating quizzes into Diwali festivities brings an intellectual edge to the celebrations. From traditional Diwali trivia to themed quizzes, this activity engages participants in a friendly competition of knowledge. Questions about the festival's history, rituals, and cultural significance deepen understanding while igniting a sense of curiosity. Moreover, platform like Brainbout offer a tech-savvy twist, enhancing engagement. Prizes and recognition for top performers amplify the excitement. Quizzing not only stimulates mental agility but also fosters a culture of learning and appreciation for Diwali's rich heritage. It's a dynamic way to infuse celebrations with intellect and entertainment.
This Diwali, go beyond routine Diwali celebration and create an immersive experience with engage4more that resonates with your team. By incorporating these impactful Diwali celebration ideas, you'll not only enhance employee engagement but also forge lasting memories and a sense of unity among your workforce.