The unstoppable force of Indian Nutritionists who are elevating lives and delivering life-changing inspiration at events
In a world where health and wellness have taken center stage, nutrition plays a crucial role in our overall well-being. India, a country rich in diverse culinary traditions and dietary practices. Is also home to numerous renowned nutritionists who have made significant contributions to the field. India's diverse population presents unique challenges and opportunities for nutritionists to address the specific dietary needs and cultural contexts of its people. The top Indian nutritionists have risen to this challenge. Offering tailored guidance and advice that resonate with individuals from various backgrounds. These experts possess the knowledge and expertise to guide individuals towards optimal well-being through proper nutrition. However, some exceptional Indian nutritionists go beyond their professional roles, emerging as captivating health and wellness motivational speakers. Their ability to inspire, educate, and motivate audiences makes them the perfect choice for events seeking to create an unforgettable experience.
Their dedication, expertise, and commitment to promoting holistic nutrition have made a significant impact on individuals and society. Setting an example for the generations to come. By following their guidance and incorporating their principles into our lives, we can strive towards a healthier India. Where nutrition is prioritized and celebrated.
In this blog, we will unveil the top Indian nutritionists who have emerged as exceptional health and wellness motivational speakers, making a significant impact on people's lives through their insightful talks and empowering messages.
One of the most renowned names in the Indian nutrition and fitness industry is Rujuta Diwekar. Her holistic approach towards nutrition and emphasis on traditional Indian wisdom has garnered immense popularity. Rujuta's speeches are captivating and motivating. As she highlights the importance of wholesome, sustainable eating habits while debunking prevalent diet myths. Her ability to connect with the audience on a personal level. Along with her charismatic presence, makes her a sought-after speaker at health and wellness events.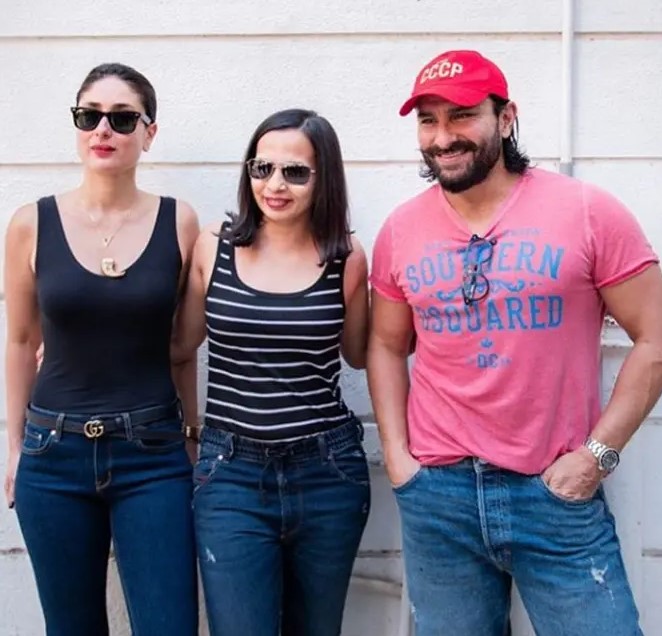 Her clientele includes Bollywood celebrities and sports personalities like Kareena Kapoor, Saif Ali Khan, Varun Dhawan, Alia Bhatt, Shahid Kapoor. Her book "Don't Lose Your Mind, Lose Your Weight" became a bestseller, making her a household name. Rujuta's ability to simplify complex nutritional concepts has made her immensely popular among people of all age groups.
Luke Coutinho, a distinguished holistic nutritionist and wellness expert, is widely recognized for his ability to blend ancient Indian wisdom with modern scientific research. Through his powerful speeches, Luke encourages individuals to adopt a balanced lifestyle, incorporating proper nutrition, exercise, and stress management. His emphasis on the mind-body connection and his uplifting style of speaking resonates deeply with his audience. Inspiring positive transformations in their health and overall well-being.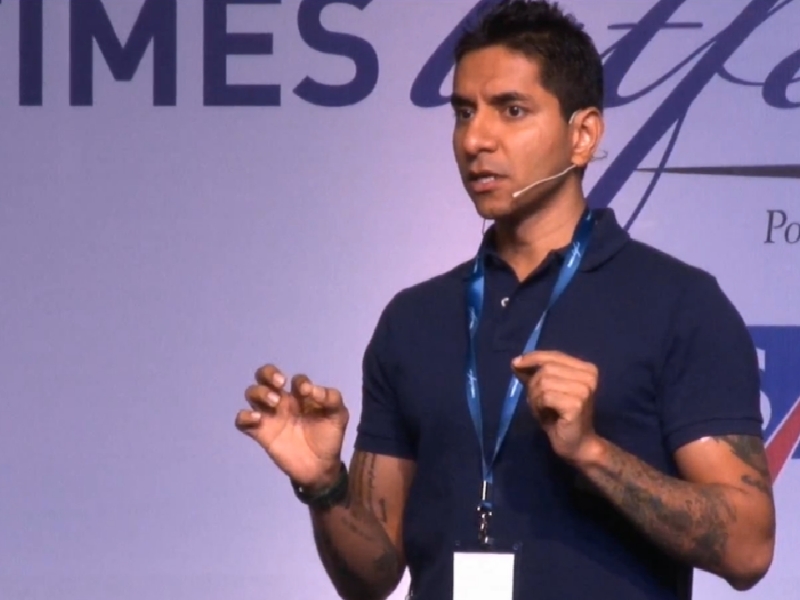 Luke is also known for designing meal plans for corporate events and employee wellness. His work extends beyond weight management and encompasses the prevention and management of chronic diseases, sports nutrition, and overall well-being.
Pooja Makhija, a well-known celebrity nutritionist, is revered for her practical and realistic approach to nutrition and weight management. Her speeches focus on dispelling dieting myths and promoting a balanced lifestyle through mindful eating. Pooja's warm and relatable speaking style captivates her listeners, empowering them to make sustainable changes for long-term health. Her popularity as a motivational speaker stems from her ability to simplify nutrition concepts and ignite a sense of self-belief among her audience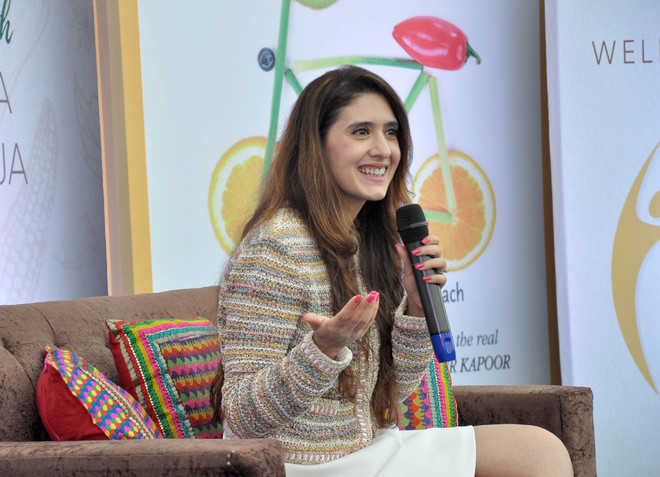 With an MSc in Food Science and Nutrition and a BSc in Dietetics, she is equipped with a deep understanding of the intricacies of nutrition and its impact on overall health. Pooja runs her clinic, Nourish, in Mumbai, where she helps individuals achieve their health goals through personalized diet plans and lifestyle modifications.
4. Ishi Khosla
Ishi Khosla is a dynamic and accomplished clinical nutritionist, known for her extensive contributions to the field of health and wellness. As a practicing nutritionist, columnist, author, and entrepreneur, Ishi has dedicated her career to helping individuals lead healthier lives through balanced nutrition and lifestyle choices. Her expertise and research have earned her immense respect in the industry, and she is often sought after as a motivational speaker.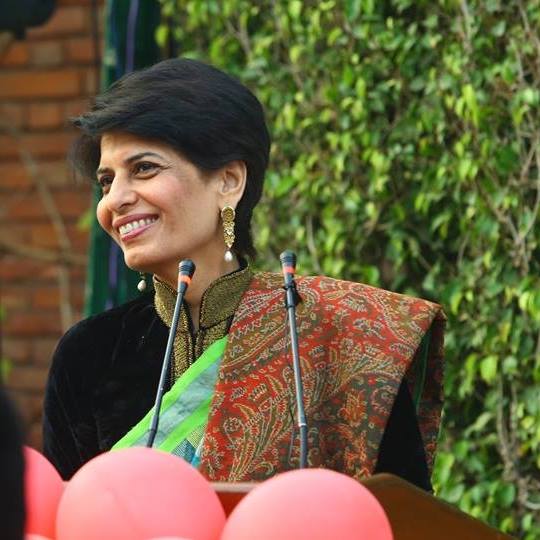 With a strong focus on holistic well-being, Ishi's engaging and insightful talks inspire audiences to make positive changes for their health. Her multifaceted roles as a researcher and welfare worker further showcase her commitment to improving the overall welfare of individuals.
5. Shivangi Desai
Shivangi Desai is a highly skilled and certified Health and Life Coach, known for her passion for making a positive impact in people's lives. With a strong background in the training field since 2008, Shivangi brings a wealth of knowledge and experience to her coaching practice. Despite her academic achievements as a ranker during her school and college days, she had a deep desire to pursue a career that allowed her to create real transformation in people's lives. Her dynamic and inspiring talks have been highly praised and she is frequently booked for events, where she captivates audiences with her powerful messages of personal growth and transformation.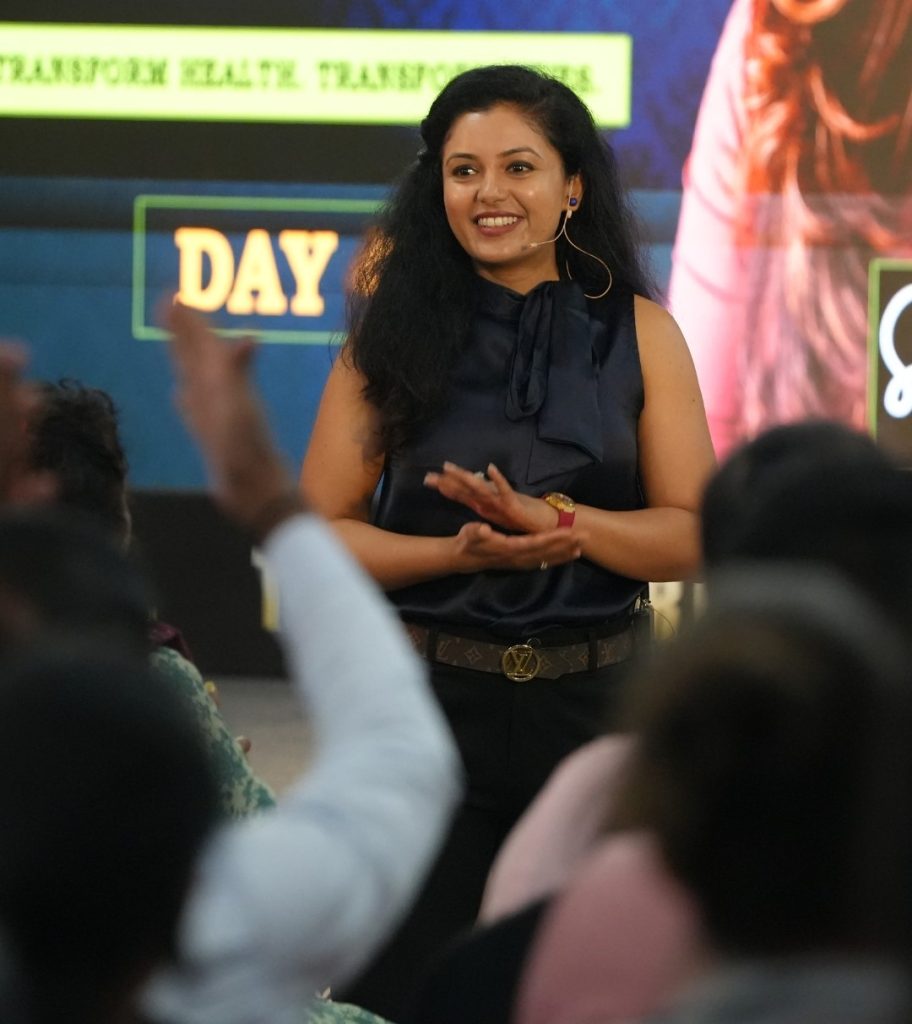 As a Certified Nutrition Coach recognized by the prestigious Economic Times, Shivangi has honed her expertise in guiding individuals towards optimal health and well-being. Her comprehensive approach takes into account not just nutrition, but also lifestyle factors that contribute to overall wellness.
6. Jinal Shah
Jinal Shah is a highly accomplished Clinical Nutrition & Weight Management Consultant, renowned for her expertise in the field of nutrition and wellness. As a TEDx speaker, Jinal has captivated audiences with her insightful talks on nutrition, weight management, and overall well-being. Her ability to convey complex concepts in a relatable and engaging manner has made her a sought-after speaker at various conferences and events.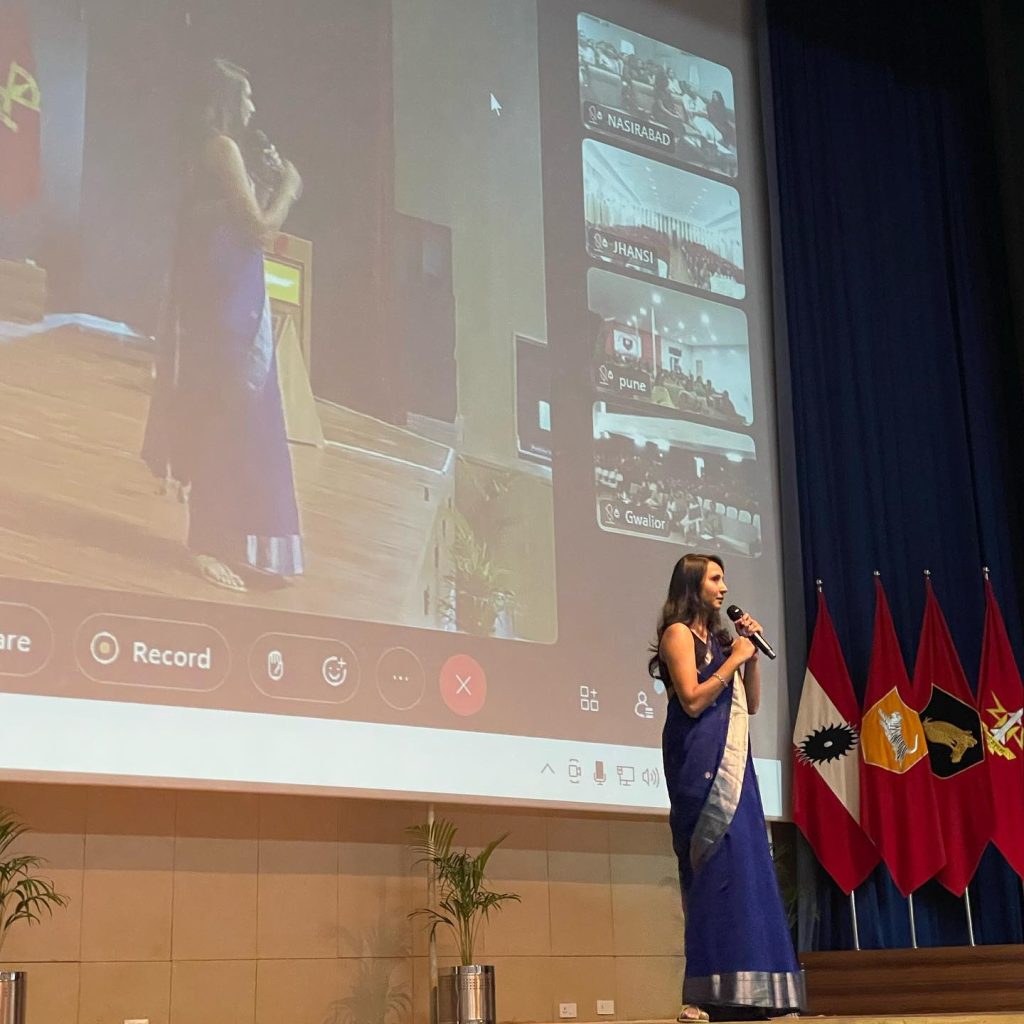 With her profound knowledge, engaging speaking style, and commitment to helping individuals improve their well-being, Jinal Shah is a true inspiration in the field of clinical nutrition and weight management. Her TEDx talks and consultancy services have positively impacted the lives of many, making her a trusted and respected expert in the industry.
7. Dr. Anjali Hooda Sangwan
Anjali Hooda Sangwan is a highly acclaimed Indian nutritionist and obesity expert with an illustrious career spanning over 20 years. With a strong academic background, she holds certifications in Internal Medicine, Functional Medicine, and Mind-Body Medicine, showcasing her comprehensive understanding of human health and well-being. Whether through her clinical practice or motivational speaking engagements, Anjali continues to make a significant impact on the lives of many. Aside from her clinical work, Anjali is a sought-after motivational speaker who has inspired audiences with her engaging and informative talks.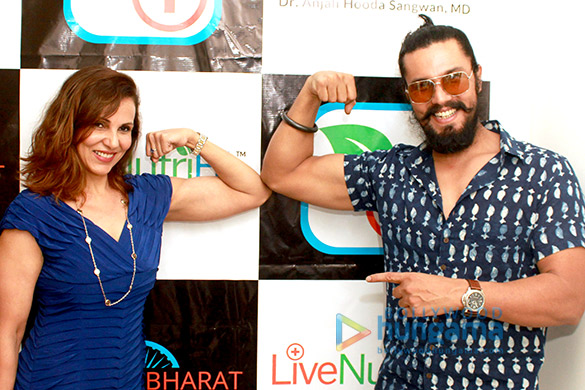 She uses her platform to educate individuals about the importance of nutrition, lifestyle modifications, and the power of a positive mindset in achieving overall wellness. Whether through her clinical practice or motivational speaking engagements, Anjali continues to make a significant impact on the lives of many.
8. Nmami Agarwal
Nmami Agarwal is a highly skilled and accomplished Dietitian and Nutritionist. Renowned for her expertise in the field of health, wellness, and fitness. As the CEO of Nmami Life Pvt. Ltd, she has established herself as a prominent figure in the industry. Dedicated to promoting healthy lifestyles and empowering individuals to make positive changes in their lives.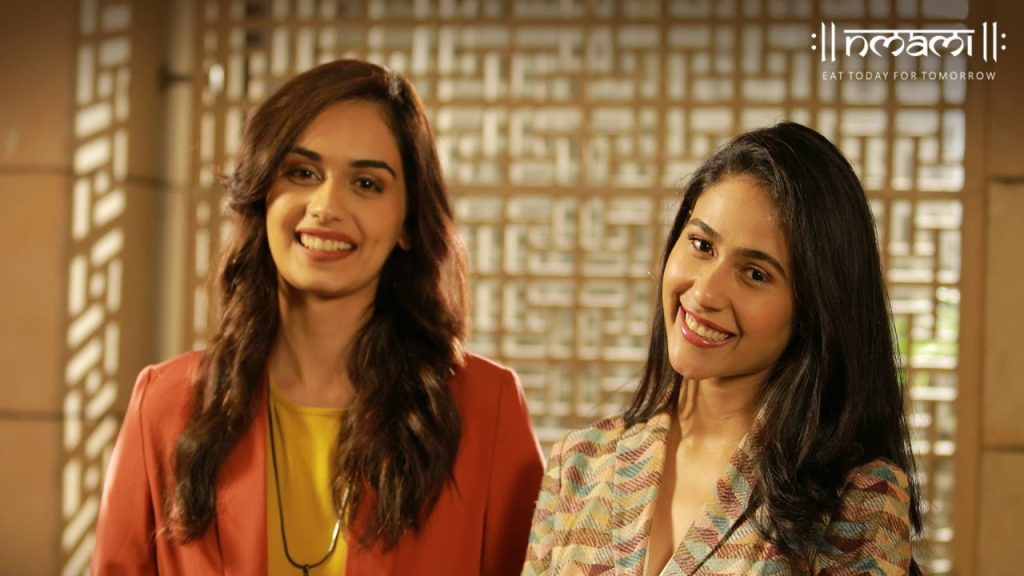 Nmami Agarwal's dedication, expertise, and commitment to promoting a healthy lifestyle make her a sought-after nutritionist in the industry. Whether through her clinical practice, educational initiatives, motivational speaking or online presence. She continues to empower individuals to take charge of their health and live their best lives.
Ryan Fernando is India's leading nutritionist. Recognized for his extensive experience and expertise in guiding individuals from various walks of life, including athletes, film stars, and everyday professionals, towards optimal health and nutrition. With over two decades of experience in the field, Ryan has established himself as a trusted authority on nutrition and wellness.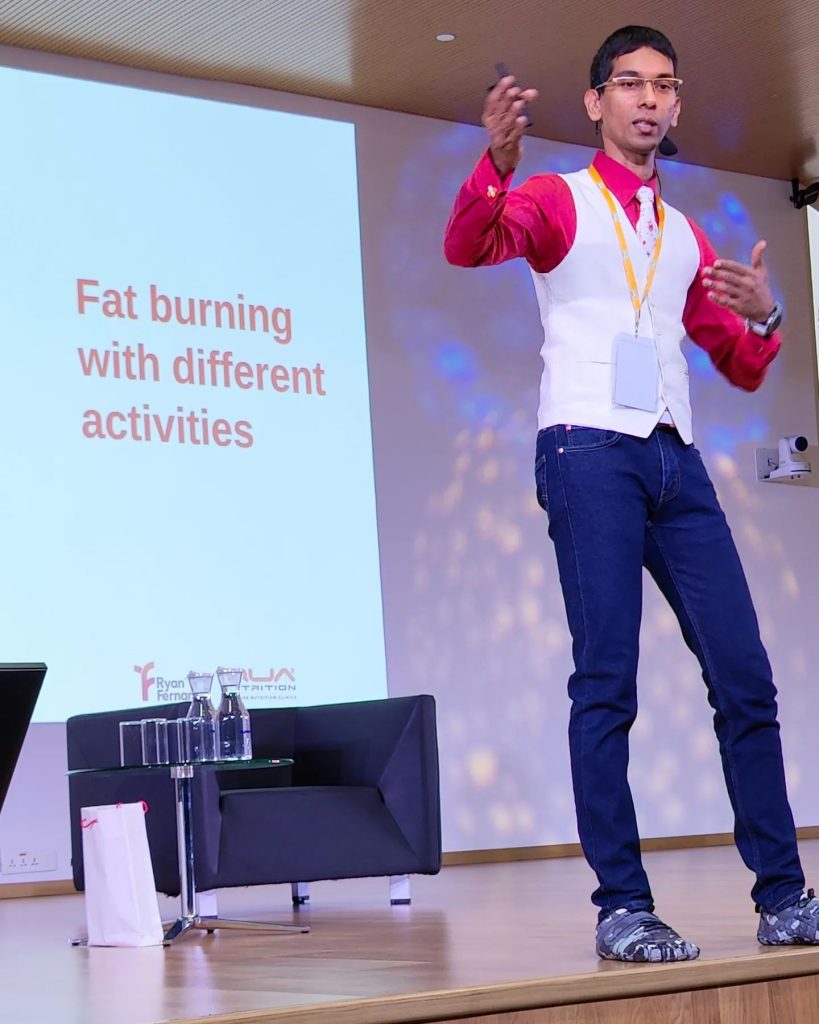 With a passion for education and sharing knowledge, Ryan actively contributes to the field of nutrition through workshops, seminars, and media appearances. He aims to empower individuals with the information and tools they need to make sustainable lifestyle changes and optimize their overall well-being.
Roshni Sanghvi is an award-winning sports nutritionist and body transformation specialist. Who has made a significant impact in the field of nutrition and wellness. As a sports nutritionist, Roshni understands the unique nutritional requirements of athletes and sports enthusiasts. Her guidance has helped athletes at various levels excel in their respective sports. She is also a specialist in lifestyle disease reversal, focusing on helping individuals combat. And manage conditions such as obesity, diabetes, and heart disease through dietary modifications and lifestyle changes.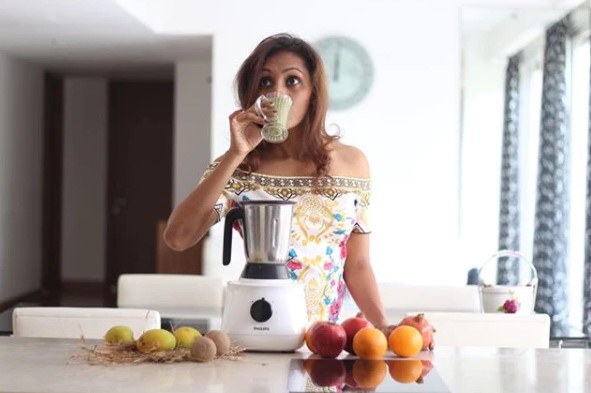 In addition to her nutrition work, Roshni is a dynamic keynote speaker. Who inspires and motivates audiences with her knowledge, passion, and relatable approach. Her ability to deliver engaging and informative talks makes her a sought-after speaker at events, conferences, and seminars.
In conclusion, the top Indian nutritionists highlighted in this article have not only established themselves as authorities in their field. But have also become influential figures in shaping the health and well-being of the nation. Their ability to engage, educate, and inspire sets them apart. Making them the perfect fit for events seeking to create impactful experiences. By inviting these exceptional speakers, event organizers can ensure that their attendees leave with valuable insights. Empowered to embark on a journey towards a healthier and more fulfilling life.
When it comes to booking/ hiring these inspiring Indian Nutritionists or Keynote Speakers, you can book/hire them via engage4more's passionate team. Our working relations with over 2,500+ talented artists come with an assurance of best-suited artist suggestions for your event with pacy bookings and great prices. Also, enjoy our value adds like complimentary quizzing for your events along with free publicity by our post-event coverage via our social media handles!
Start your artist booking journey here.