Top cover artists who deliver jaw-dropping live performances and bring events alive
In India, a country known for its vibrant music scene, there are cover artists who have mastered the art of infusing raw emotion into their live performances. These artists have garnered immense popularity and have built dedicated fan bases through their mesmerizing renditions of well-known songs. With the advent of platforms like YouTube. Their talent has reached millions of listeners, captivating audiences with their unique interpretations of popular tracks.
The immense popularity of these cover artists can be attributed to their ability to strike a chord with their audiences. They possess a unique talent for evoking a wide range of emotions. Whether it be nostalgia, joy, or heartache, through their heartfelt performances. Their powerful vocals, impeccable musicality, and authentic stage presence allow them to establish a deep connection with their listeners.
In this blog, we will explore the journeys of these top cover artists famous in India, who bring raw emotion to their live performances. From soul-stirring renditions of Bollywood classics to mesmerizing interpretations of Western hits, these cover artists have carved a niche for themselves and left an indelible mark on the hearts of music lovers.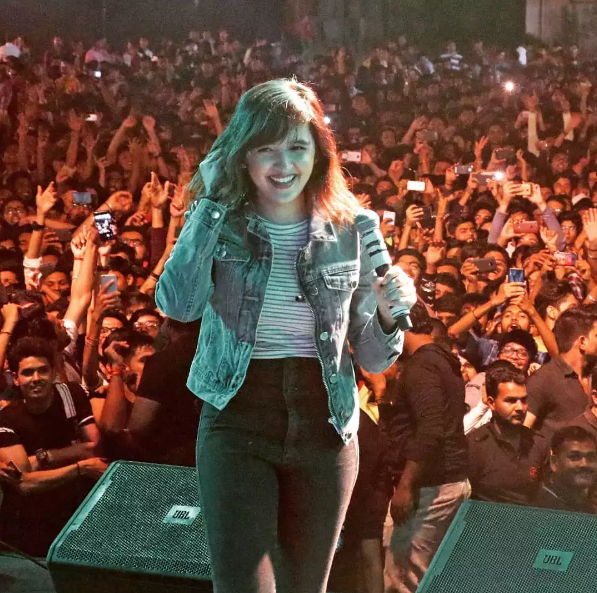 Shirley Setia is a New Zealand singer known for her work in the Indian music industry. She came to prominence as a YouTube musician uploading covers of famous Bollywood songs while still a student at the University of Auckland. Shirley's ability to interpret and breathe new life into popular songs is what sets her apart. Whether it's an acoustic rendition or a soulful ballad, she brings her own unique touch to each cover, leaving listeners in awe. Shirley Sethia's talent as a cover artist shines through in her powerful vocals and heartfelt expressions. Making her a standout artist in the world of music.
2. Vidya Vox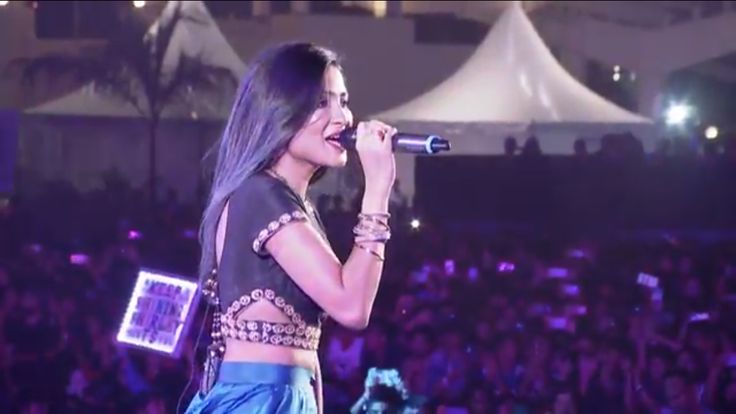 Born in Chennai, Vidya Vox is an American YouTuber, singer and one of the most loved cover artists. She is known for blending Bollywood hits with Western pop or infusing traditional Indian melodies with contemporary beats. Her performances are a true celebration of cultural diversity and musical excellence. Vidya has performed in numerous locations around the world. Including the White House, National Centre for the Performing Arts (India), and Webster Hall. With her mesmerizing voice and fusion of Indian and Western music, she has created a distinctive sound that captivates audiences worldwide.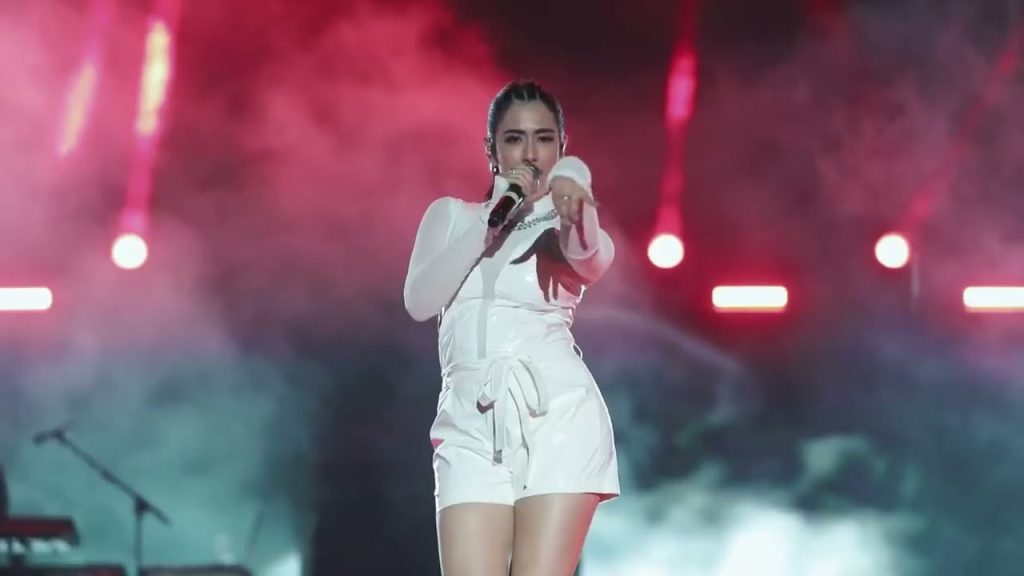 Jonita Gandhi is a Canadian playback singer of Indian descent. She is a highly talented and versatile artist, known for her mesmerizing voice that effortlessly glides through various genres. She began making YouTube covers from her bedroom, sometimes featuring other local musicians including Akash Gandhi. Her covers went viral and got her widespread recognition. She can sing songs in Hindi,Tamil, Punjabi, Telugu, Marathi, Gujarati, Bengali, Kannada and Malayalam languages. Jonita's innate ability to connect with her listeners and bring life to every performance has made her a sought-after artist in the industry.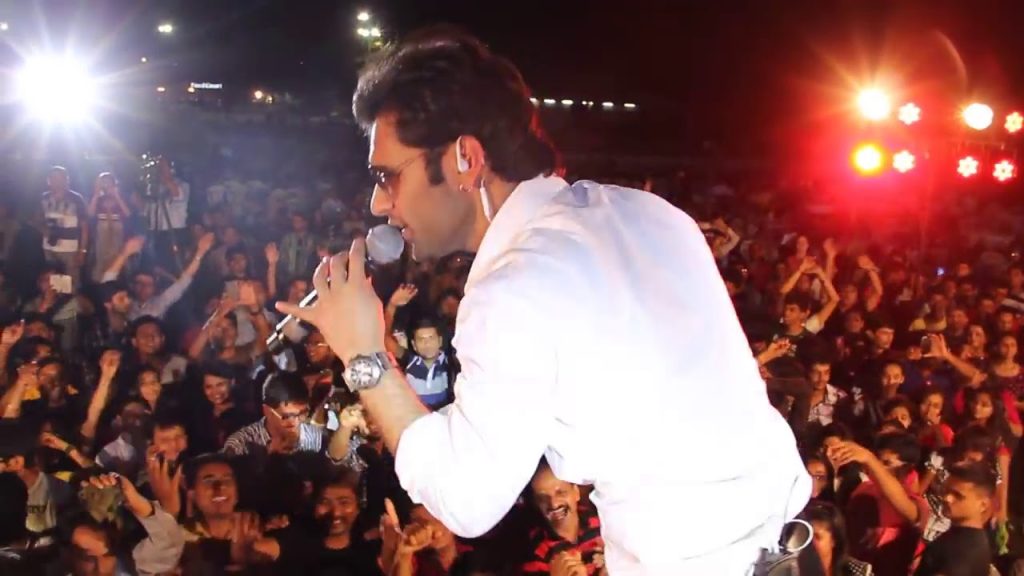 Rahul Vaidya is a prominent Indian singer whose music career began after he appeared on the music reality show Indian Idol. He was a loved contestant, who finished third on the first season of Indian Idol. His renditions of the old Hindi songs is something which must be witnessed. He is extremely popular on social media and has a huge viewership on YouTube. He performs live with his own band and is one of the most loved and appreciated performers in the event business.
5. Shraddha Sharma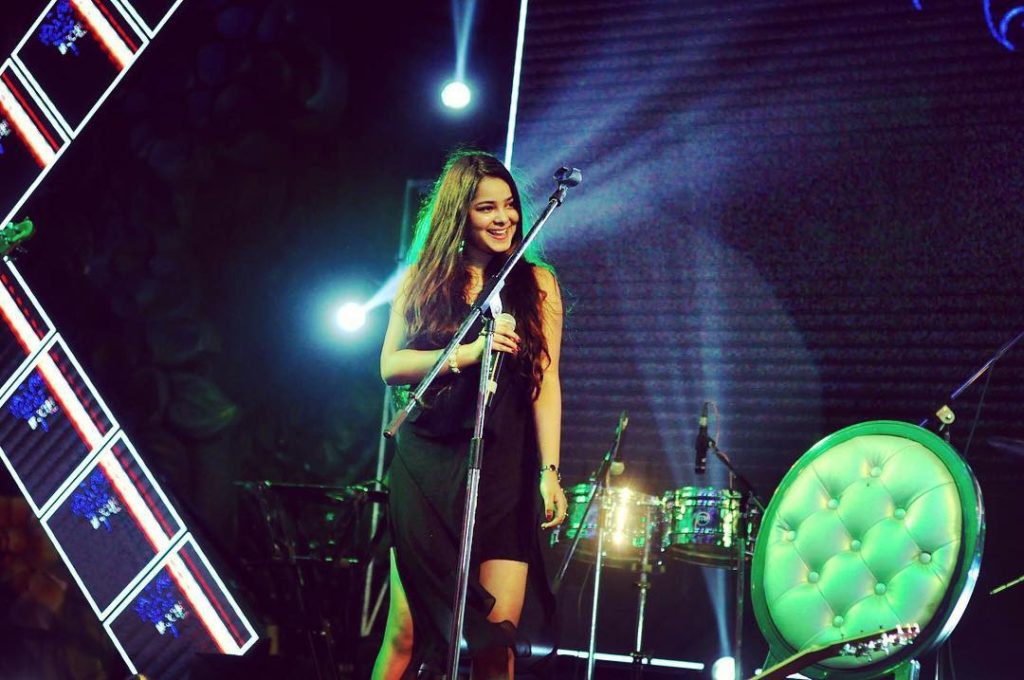 Shraddha Sharma, an immensely talented Indian singer hailing from Dehradun, Uttarakhand, has captivated audiences worldwide. With her soulful renditions as a cover artist and dynamic live performances at various events and shows. Her journey to stardom began when she fearlessly shared her passion for music by uploading videos on YouTube. It was her very first video, a mesmerizing cover of the song "Main Tenu Samjhawan ki," that instantly struck a chord with millions of listeners. Catapulting her into the spotlight. Her melodious voice, accompanied by her effortless guitar strumming, creates an enchanting experience for her listeners, breathing new life into familiar songs.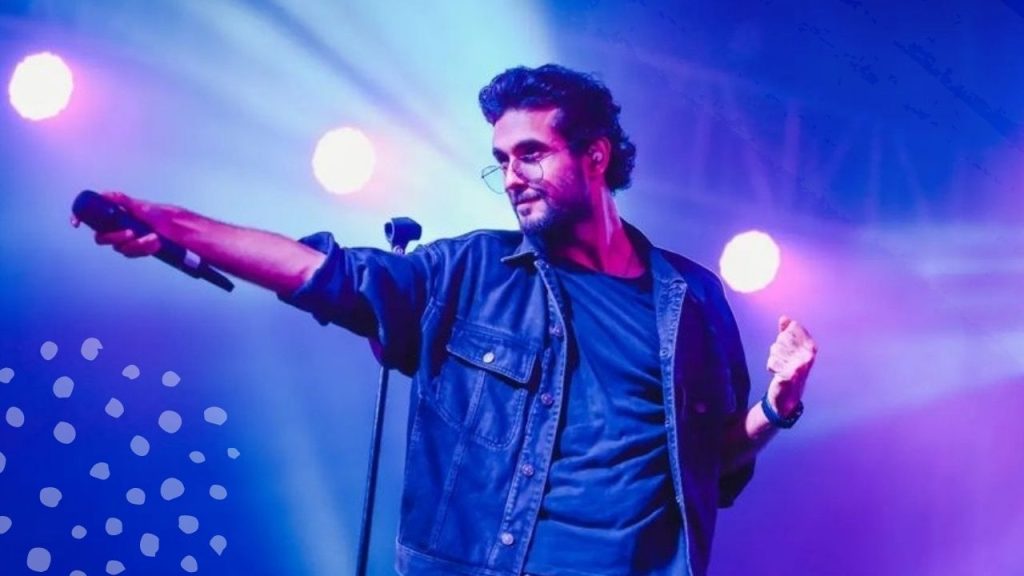 Sanam Puri is an exceptionally talented Indian singer and the lead vocalist of the popular music band Sanam. With his mesmerizing voice and a knack for recreating classic songs. Sanam has captured the hearts of millions of fans worldwide. He is one of the most booked cover artists in India. Sanam Puri's ability to breathe new life into timeless melodies is truly breathtaking. Songs like "Wahi Mere Mehboob Qayamat Hogi," "O Mere Dil Ke Chain," and "Bheegi Bheegi Raaton Mein" have been given a fresh and contemporary twist by Sanam and his band. Their renditions maintain the essence of the originals while infusing them with their unique style. Creating a nostalgic yet modern listening experience.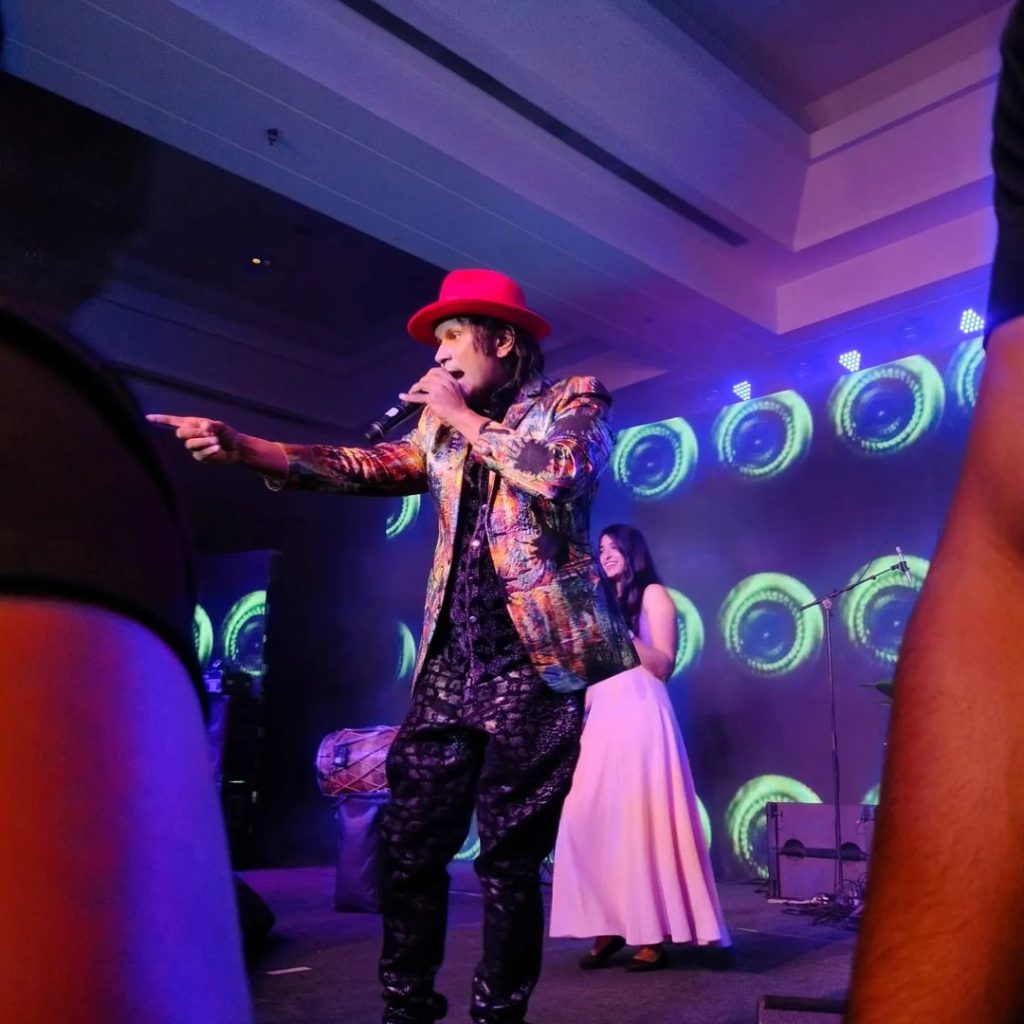 Jimmy Felix is a singer, songwriter, and live performer best known for his debut hit song 'Chandu Ke Chacha'. Jimmy's unique singing and songwriting style has garnered him a dedicated fan base in India, with his performances drawing crowds of all ages. With a wide-ranging repertoire that spans various genres, from pop and rock to R&B and soul, Jimmy has an uncanny ability to bring new life to well-known songs, making them his own while still honoring the original artist's intent. He has performed at some of the country's biggest music festivals and events. From the moment he steps on stage, Jimmy commands attention, effortlessly engaging the crowd and inviting them to be part of the musical experience.
8. Reshma Shyam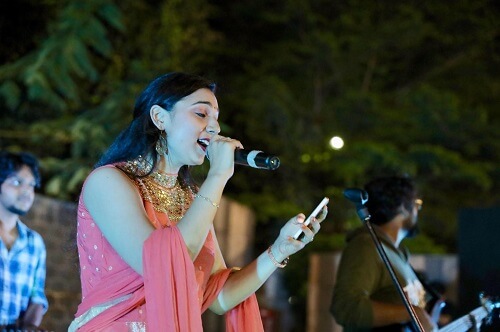 Reshma Shyam, a rising star in the music industry, has garnered a reputation as a sought-after cover artist and live performer. Her journey to success began with her participation in the popular singing competition "Sun Singer," which airs on Sun TV. Since then, Reshma has captivated audiences with her exceptional talent and enchanting stage presence. he effortlessly brings her unique flair to every song she performs, infusing it with her soulful voice and impeccable musicality. As she continues to make her mark on the music scene, Reshma Shyam's promising future shines brightly.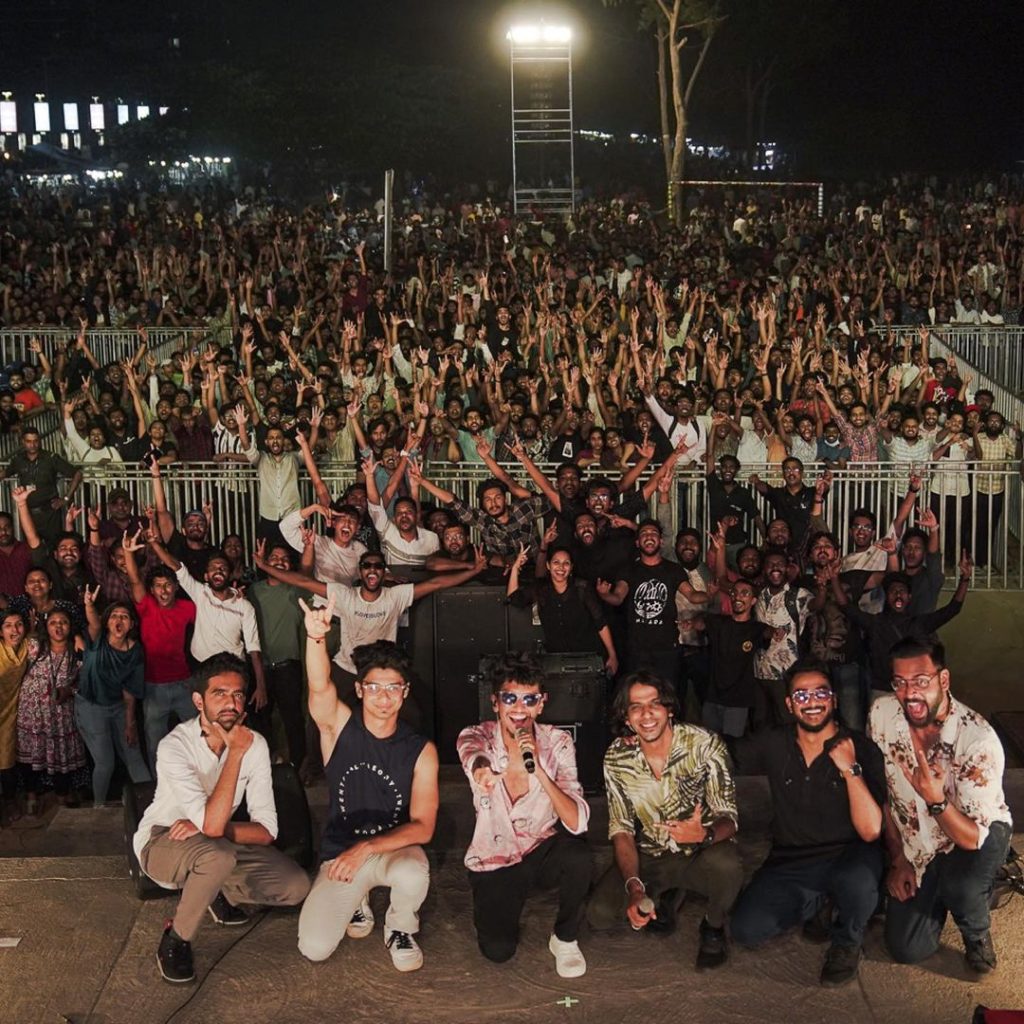 Pineapple Express is a Modern-Fusion, multilingual band based out of Bangalore. Formed in 2016, Pineapple Express is a progressive fusion band, with a rich concoction of Carnatic, Experimental, Rock, Electronic & Progressive elements. The band is mainly known for exploring a diverse range of music genres effortlessly and delivering high-energy live performances. Their cover songs are much loved by the audiences and have been known to bring the party like vibe at any event.
10. Aksh Baghla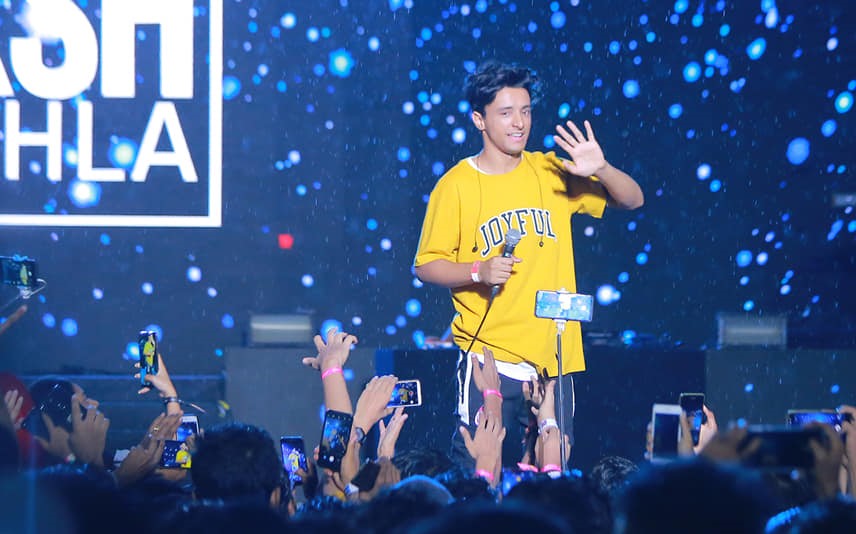 Aksh Baghla is a multi-talented Indian singer, songwriter, YouTuber, and content creator. He has made a name for himself as an exceptional cover artist and performer. He gained widespread recognition with his viral video series "1 Guy 30 Voices," where he showcased his incredible ability to sing in the voices of numerous legendary Indian and international artists. In the video series, Aksh Baghla flawlessly transitioned between the styles of iconic musicians such as Lukas Graham, Sonu Nigam, Adele, and Bruno Mars. Aksh Baghla's meteoric rise as a cover artist and performer is a testament to his immense talent and dedication to his craft. With each new release, he continues to push boundaries, delighting his ever-growing fan base with his remarkable vocals and creative interpretations.
11. Nupur Pant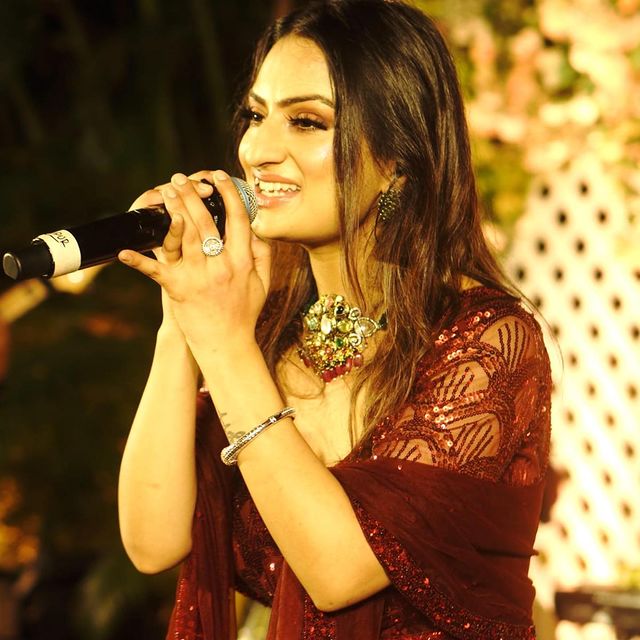 Nupur Pant, an accomplished Indian playback singer, has established herself as a talented cover artist and captivating performer. With her melodious voice and versatile range. She has lent her vocals to numerous Bollywood films. Including notable contributions to movies such as "Hasee Toh Phasee," "Mastram," and "Calapor." Her renditions showcase her vocal prowess and emotional depth, bringing a fresh perspective to well-known tracks. Her soulful voice has the power to evoke a range of emotions, further enhancing the impact of the storytelling.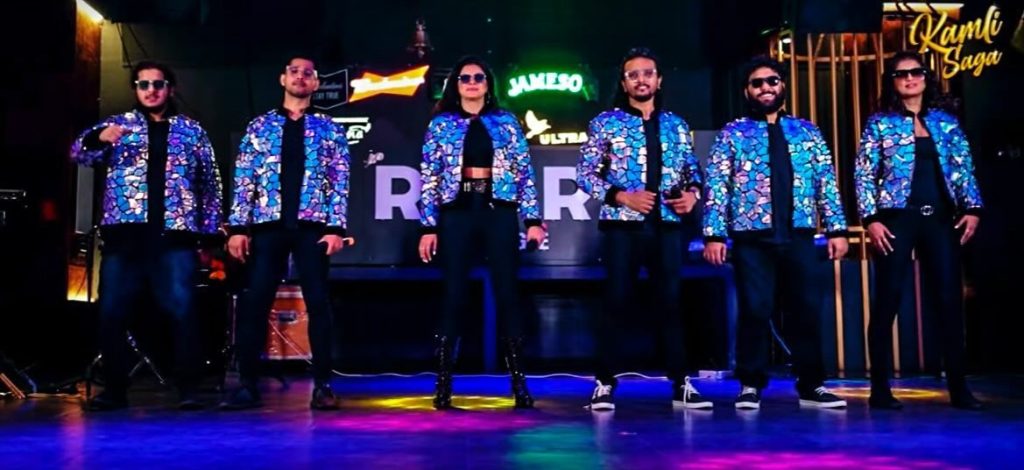 Kamli Saga, an Indian 6-piece band hailing from Mumbai, is making waves in the music scene as a dynamic cover artist and live performer. Led by the multi-talented actress and Times Audio Singer, Tripta Parashar, who goes by the name "KAMLI," the band offers a unique and electrifying musical experience. With a performance-oriented approach, Kamli Saga combines DJ-based tracks with live singing, dancing, and live percussions. Their expertise lies in creating exclusive remixes that are guaranteed to make the crowd groove to the beats of their music. Whether it's a high-energy party anthem or a soulful ballad, Kamli Saga delivers a diverse repertoire that caters to a wide range of musical tastes.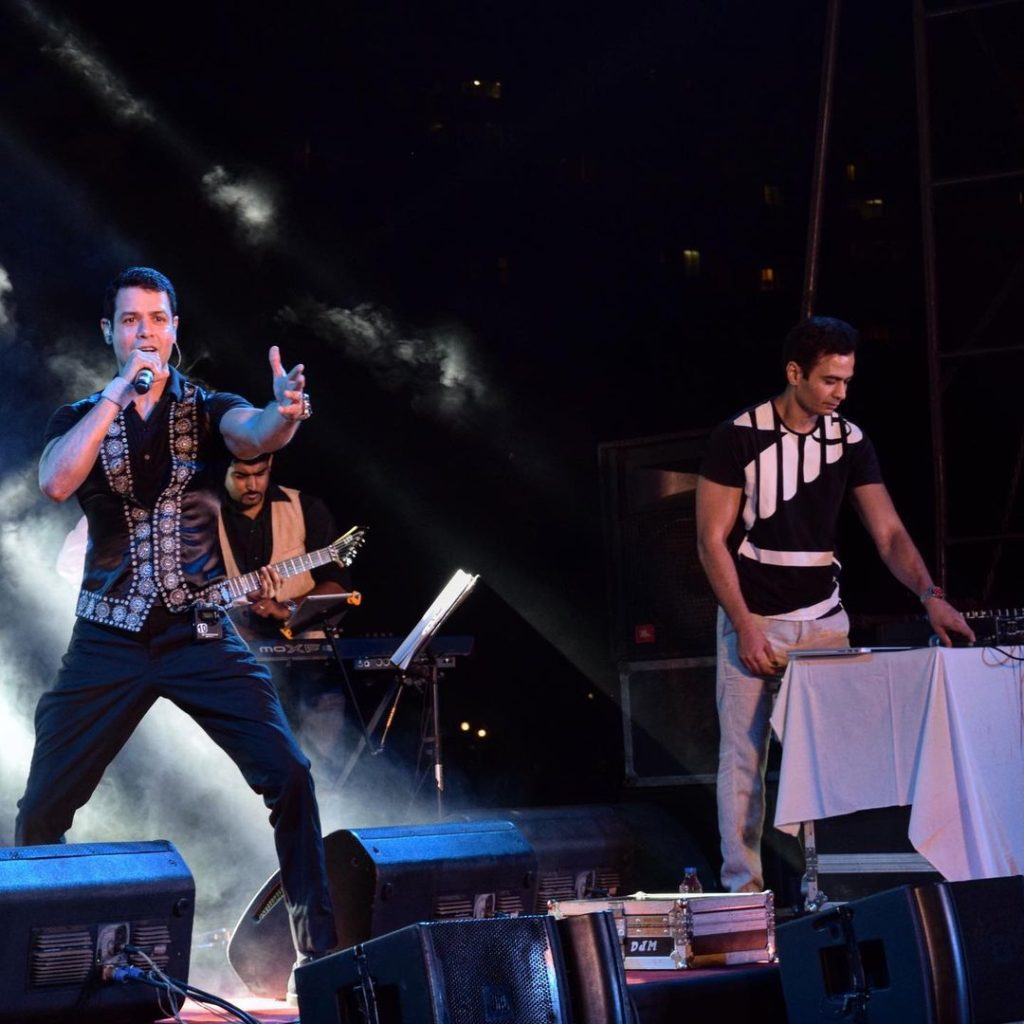 Vyas Brothers is a brainchild of Sandeep Vyas and DJ Sanjeev Vyas. They are known for their energy which is transferred to everyone on the floor where one cannot help stop dancing. They travel and perform all around the globe making the crowd feel at home and blending in with different genres of music. Their remixed cover songs are enough to make any event a grand success and ultimate party. If you haven't yet witnessed the performance of Vyas Brothers, you're definitely mission out.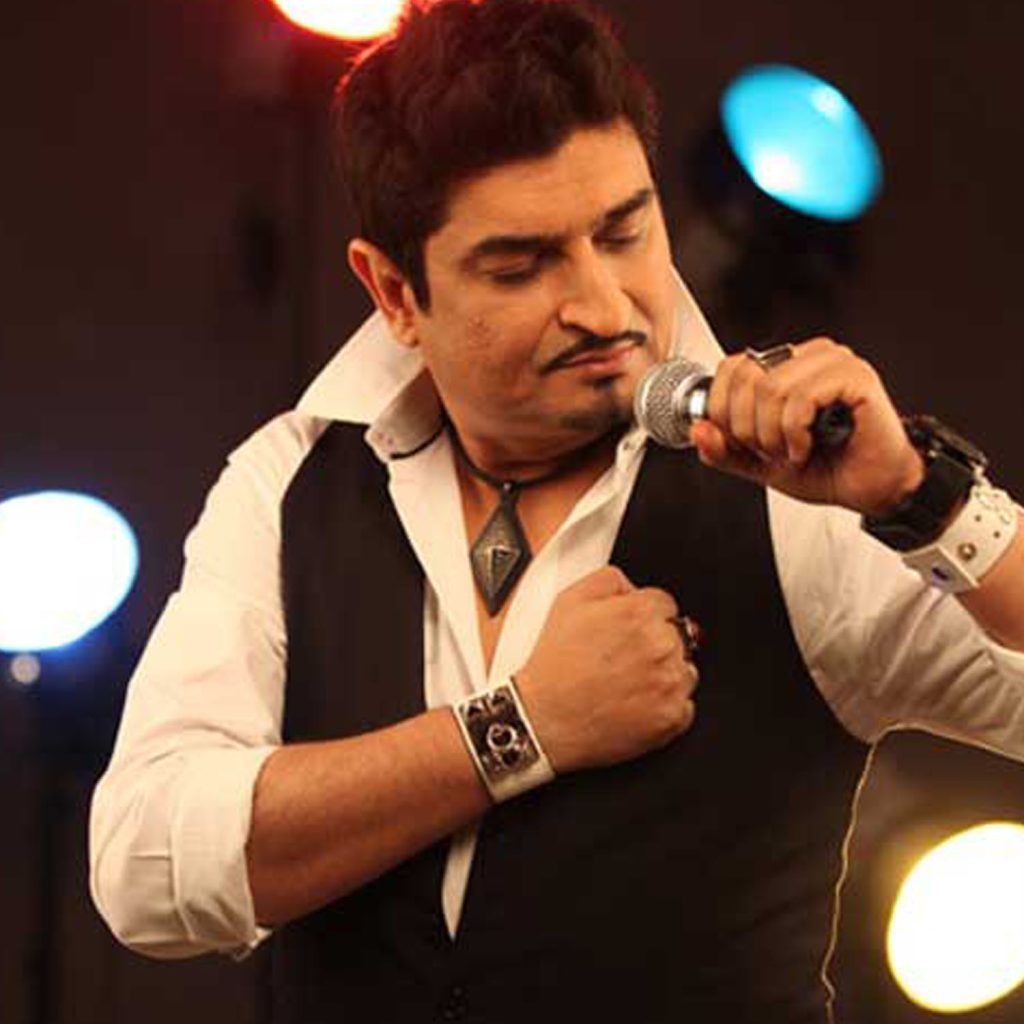 Bombay Vikings is an immensely popular band formed in 1994 in Sweden by Neeraj Shridhar, Oscar Söderberg, and Mats Nordenborg. The band's remixes of old Bollywood hits such as "Kya Soorat Hai", "Woh Chali" and "Chod Do Anchal" become instant sensations. The group is popular both in the Indian subcontinent. As well as overseas due to its unusual combination of classic Bollywood style and European experimentation. One of the first bands to sing in Hinglish. The band has touched milestones and their live performances are nothing less than a celebration of music.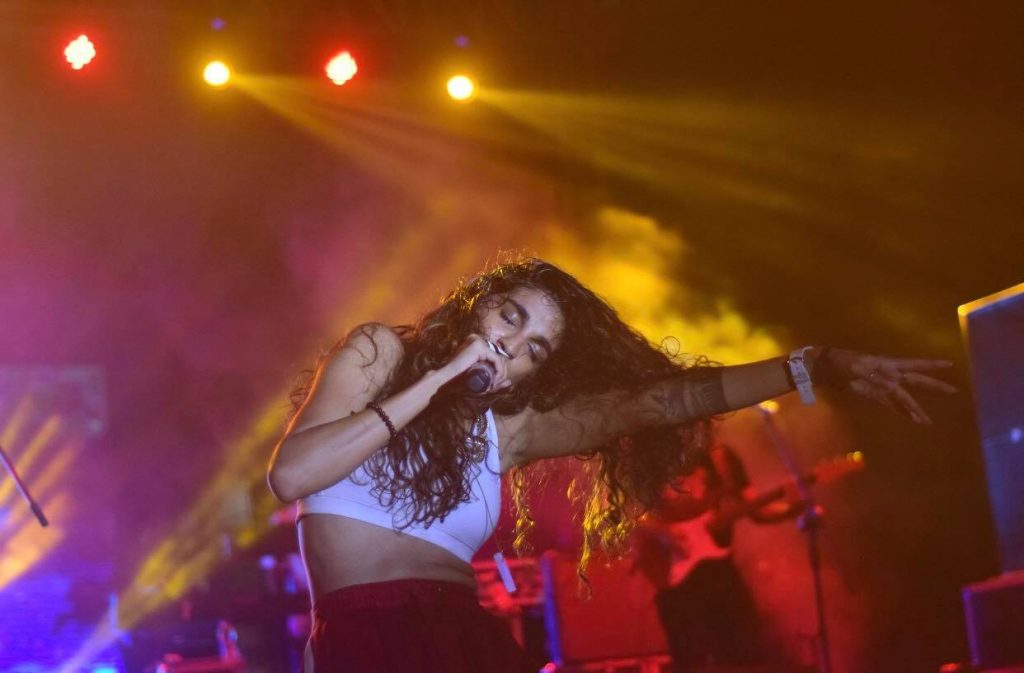 Anushka Manchanda is a well-known singer, actress, composer and entrepreneur who came to prominence as a member of the girl group/ band Viva!. She has sung many Bollywood hits like Dance Basant, Apna Har Din, Allah Duhai Hai and many more. Whether it's delivering a heartfelt ballad or belting out a high-energy anthem. Anushka's renditions breathe new life into familiar songs, making them uniquely her own. Her performances are a perfect blend of powerful vocals, engaging choreography, and an undeniable connection with the crowd.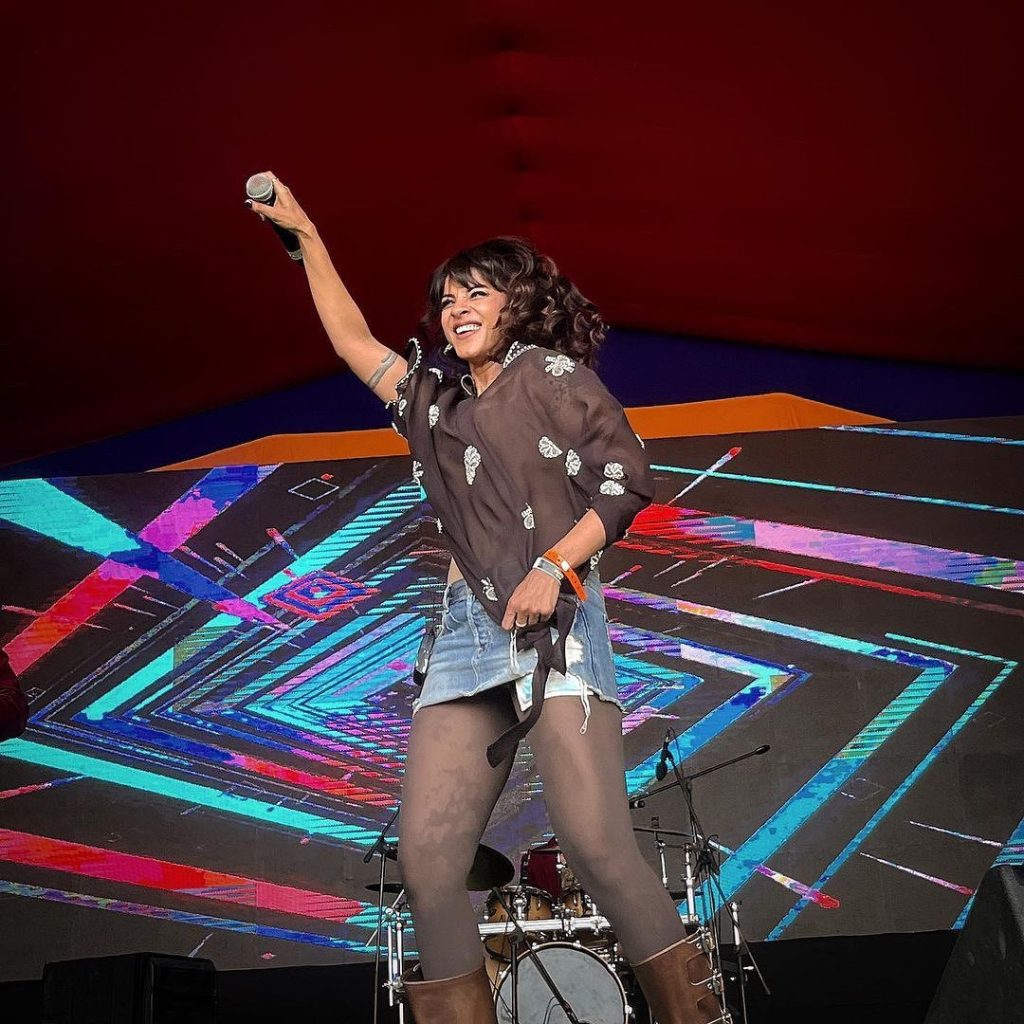 Manasi Scott is an Indian actress, singer and songwriter who started her career as a member of the Pune rock band Dark Water Fixation. She was performing live even before releasing her debut album in 2005. She gained recognition after singing the song "Khatti Meethi" for the film Acid Factory. With over 3000 live concerts to her credit, Manasi has naturally been called "the ultimate entertainer" by Citadel. Her performances are truly a worthwhile experience for the music enthusiasts.
17. Shankar Tucker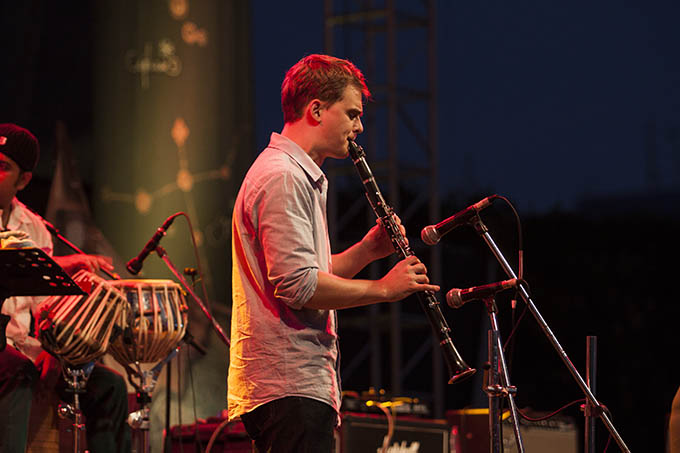 Shankar Tucker is an acclaimed American clarinetist and music composer who has garnered widespread recognition as a remarkable cover artist and performer. He gained fame through his immensely popular YouTube music channel, "The ShrutiBox,". Where he showcased his exceptional musical talents and unique fusion of different genres. Shankar Tucker's original music is a harmonious blend of Indian classical music, jazz, and popular music, resulting in a seamless synthesis of cultures and traditions.
As a clarinetist, Tucker has had the privilege of sharing the stage with legendary artists such as Zakir Hussain, Hariprasad Chaurasia, and Raghu Dixit. His talent has led him to collaborate with renowned music director Amit Trivedi for Coke Studio. A platform that celebrates the fusion of musical genres. Shankar Tucker's unique approach to music and his ability to bridge cultural boundaries through his compositions and performances have captivated audiences worldwide.
18. Lisa Mishra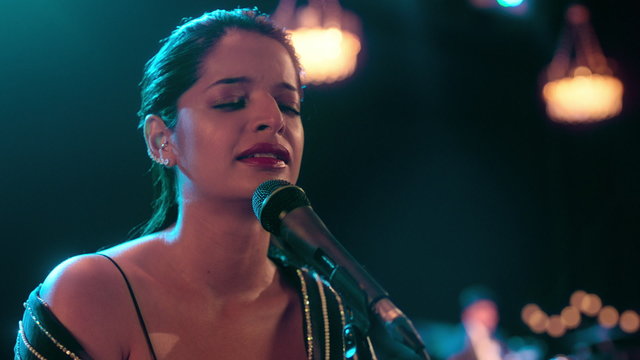 Lisa Mishra is an American singer and songwriter. Her breakthrough came with her reprise version of the song "Tareefan" in the 2018 Indian film "Veere Di Wedding." The rendition showcased her unique musicality and soulful vocals, leaving a lasting impact on listeners. In addition to her cover songs, Lisa Mishra has collaborated with renowned artists, further highlighting her versatility and talent. One notable collaboration was with Jamila Woods for the theme song of the Emmy-nominated web series "Brown Girls" in 2017. Whether she's performing her own original music or delivering captivating covers, Lisa's performances are nothing short of mesmerizing.
19. Siddharth Slathia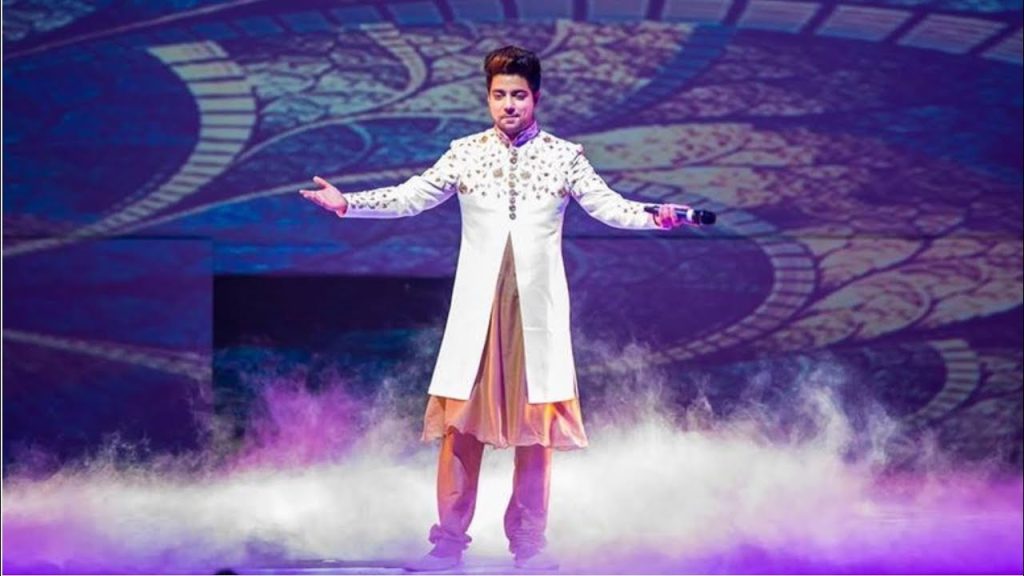 Siddharth Slathia, a versatile Indian indi-pop and playback singer. Has made a significant impact as a cover artist and performer in the music industry. Not only is he known for his soulful renditions, but Siddharth is also the Founder and Owner of the record label Synk Records. One of Siddharth's notable achievements was representing India and performing at the closing ceremony of the "Asian Games" in 2018, held in Jakarta, Indonesia.
Siddharth Slathia gained widespread recognition for his rendition of 20 Retro songs on a single chord. A feat that showcased his innovation and musicianship. His Retro Medleys, blending classic songs from the past, further established him as a unique and sought-after talent in the Indian music industry. As one of the most subscribed independent male YouTube singers in India. Siddharth Slathia has a dedicated fan base that appreciates his soulful vocals and versatile performances.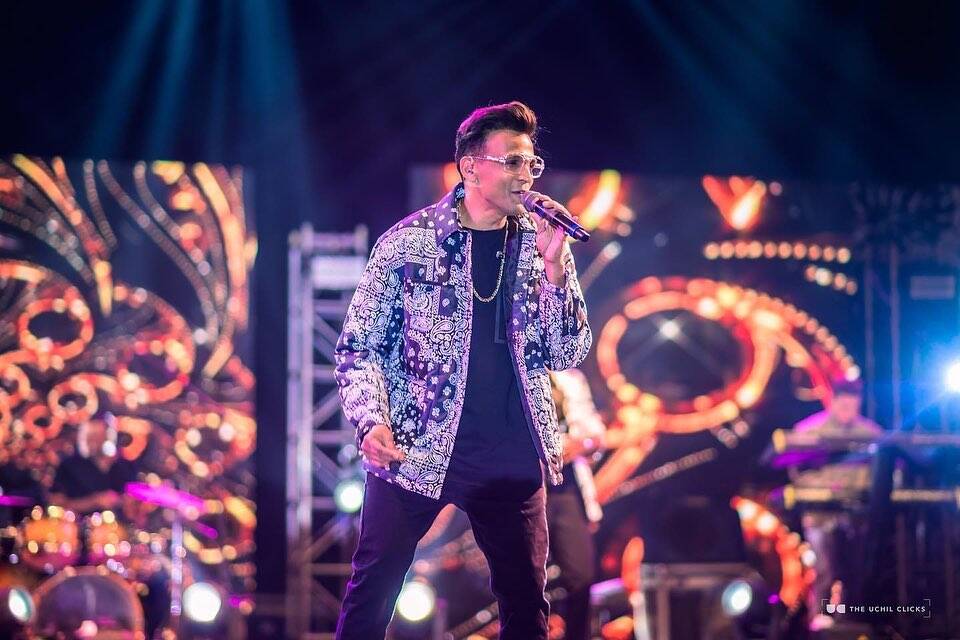 Abhijeet Sawant is an Indian singer who came to prominence after appearing in the first season of Indian Idol which he also won. His first solo album, Aapka Abhijeet Sawant, was released in 2005, which was loved by his fans. Known for his ability to flawlessly interpret and deliver covers of popular songs. Abhijeet Sawant has garnered a dedicated fan base. His renditions breathe new life into familiar tracks, showcasing his vocal range and emotional depth.
21. Mahesh Raghvan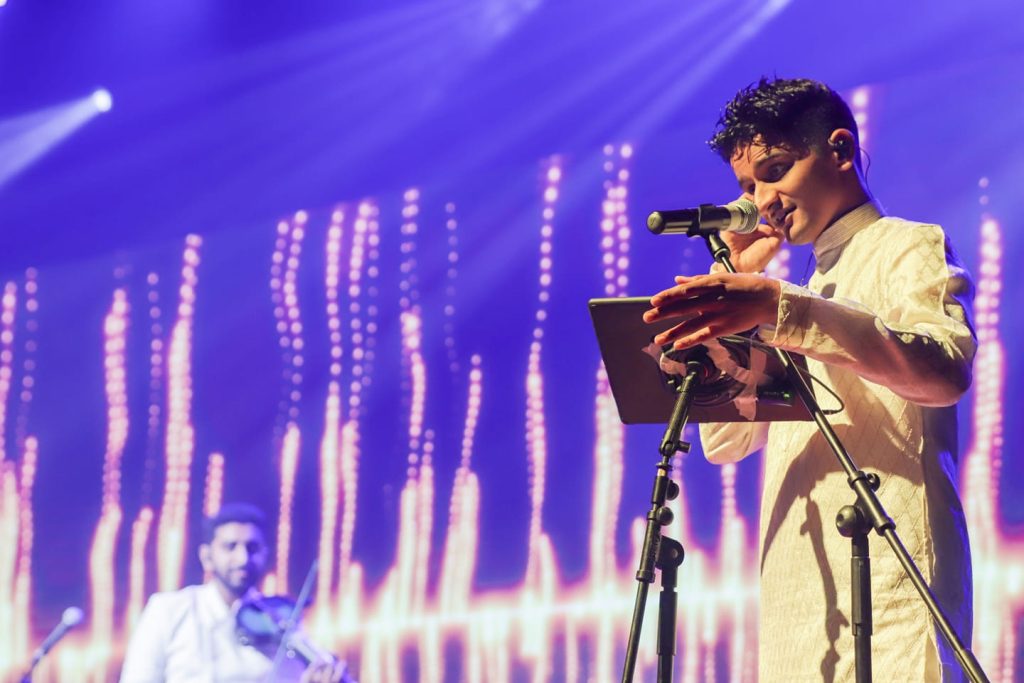 Mahesh Raghvan, a visionary cover artist and live performer, has carved a unique niche for himself in the world of music by seamlessly fusing Carnatic (South Indian Classical) music with contemporary elements. With a distinctive talent for creating mesmerizing Carnatic fusion compositions. Mahesh has gained widespread acclaim through his YouTube channel, which he established in July 2014. Mahesh Raghvan's musical prowess is evident in his innovative use of technology. He gained recognition for his exceptional ability to play Carnatic music on the iPad application GeoShred, pushing the boundaries of traditional instrumentation. His mastery of this digital platform enables him to effortlessly blend classical melodies with modern beats and textures, resulting in captivating and refreshing compositions.
In conclusion, the performances of these prominent cover artists have become highly anticipated events, drawing massive crowds and leaving audiences in awe. The passion and authenticity they bring to the stage create an electric atmosphere, where listeners can't help but be moved by the raw emotions conveyed through their music. As they continue to shine on stage, their performances will undoubtedly leave a lasting impression on anyone fortunate enough to witness their magic.
When it comes to booking/ hiring these cover artists and world's top-class performers, you can Book/ Hire / Enquire for Charges for them via engage4more's passionate team. Our working relations with over 2,500 talented artists come with an assurance of best-suited artist suggestions for your event with pacy bookings and great prices. Also, enjoy our value adds like complimentary quizzing for your events along with free publicity by our post-event coverage via our social media handles!
Start your artist booking journey here.