Smartest tricks to enhance office engagement and ensure maximum productivity all around the year
With a superb closure of year 2022, everyone looking forward to further boost employee engagement to next level in the year ahead. At the start of the year , a challenge for HR team is to curate an employee engagement calendar for the year and close it along with budgeting. Here we are introducing a master template for employee engagement calendar with themes which are relevant for most of the organizations. The template also include suggestions of popular employee engagement activities for the themes for you to easily plan your engagement calendar. Here it goes :
January (Teambuilding)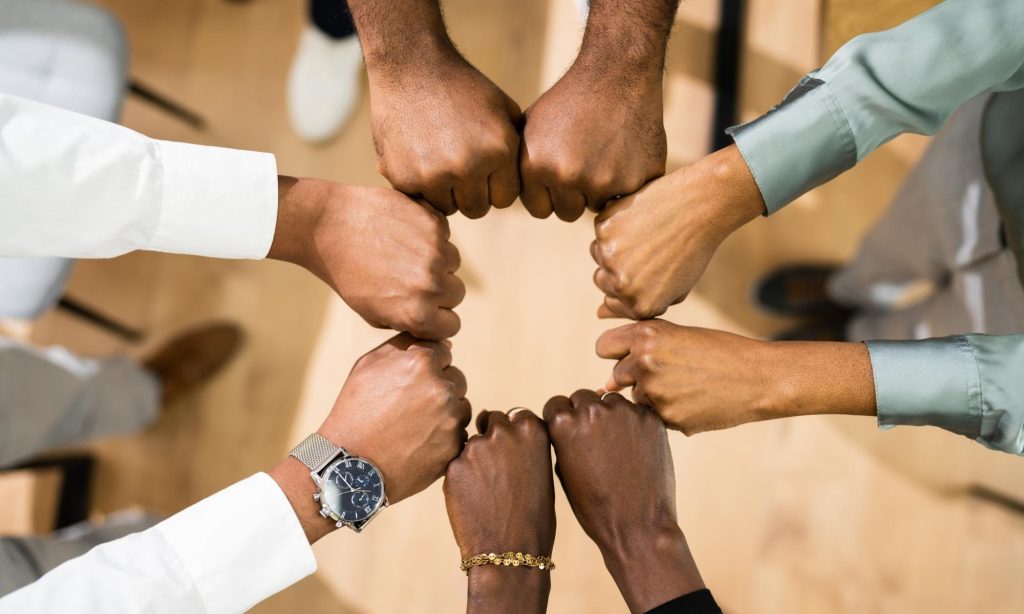 It's the month which would set the tone for employees performance during last quarter of the Financial Year. So it would be a good idea for employee engagement activities to be focused on team bonding , collaboration , synching up together etc. Adding an element of fun around team building activities would ensure optimum employee engagement level. Some interesting suggestions on theme of teambonding are as under:
In-Office Fiesta – Book this multiple team building activity conducted by expert trainer. Loaded with props this employee engagement activity helps in boosting team bonding and build a deeper connect among employees. More details can be accesed here :
Roller Coaster Challenge :- This employee engagement activity is aimed to motivate and energize employees. Roller Coaster is an exciting activity where employees have to build an entire roller coaster from scratch with the materials provided to them. It should be designed in such a way that the ball is able to run along the track solely with the help of gravity. Book this uniquely curated activity by clicking here
Laser Tag :- This employee engagement activity is a high paced, serious fun and gives one of the closest experiences to armed combat possible while still being safe. Let your employees enjoy this fun activity at work that simulates team bonding , collaboration and desire to win through the actual battlefield. Click here to know more about it.
February (Music)
Build on the momentum with some musical activities aligned during the month of February. If you have Gen Y and Z as majority working population then with musical employee engagement activities you can also leverage on social engagements due to month of Valentine. Some engaging options to explore can be :-
Drum Jam :- This musical employee engagement activity is supremely versatile activity creating group harmony and synergy for team building. It builds bonds and is extremely entertaining as a group of people playing (usually) hand-drums and percussions creating a new and collective sound, emerging from the group as they drum together: Book this one of the most popular employee engagement activity by simply clicking here
Karoke : – A live Karaoke session at work is a great idea of letting your employees release all their stress and indulge in a musical and enjoyable environment. Book this employee engagement activity for your employees who will feel rejoiced and rejuvenated after singing their hearts out to their favorite tunes.
Office DJ Party :- DJ party is the most fun thing to do as the employees get to forget everything and have a blasting fun while dancing on some peppy dance numbers. Book this activity and Get ready to dance through all the work pressure, targets, and deadlines
March (Women's Day )
This month is dedicated to agenda of inclusivity , gender diversity which organizations celebrate Women's Day on 8th March. Aliging employee engagement activities around Women's Day help you to further promote inclusivity at organization level and highlight value add female employees brings at the organization. Book from below ideas on how to celebrate Women's Day at organization. :
Experts Talk / Keynote session : – Book from Specifically curated a list of motivational speakers for International Women's day for your employee, trade and consumer events to make your International Women's Day event a success. Book/Hire female motivational speakers with backgrounds in sports, Paralympics, business, Bollywood, performing arts and much more. So go ahead and call our employee engagement expert immediately to book from the top motivational speakers this women's day from India.
Workshops :- Make International Women's Day special for your female employees with an engagement workshop. Book an expert for exciting topics relevant to your female employees.. Book from our bouquet of a wide range of topics like Tech for Women, Unconscious Bias, Mindfulness, Work Life Balance or interest areas like Home Gardening, Cooking, Tea making etc or give a topic of your choice… If you are looking to add value to your female employees this Women's Day, this is one activity you must book.
Engagement Activities : – Make your female employees feel special with customized engagement activities ranging from escape room / musical games / fun games / adventurous games both tech and phsyical involvement.
April (Vision/ Mission alignment )
The start of a new financial year comes with a new purpose , refined mission, business targets and its the best time to align employees around them. There are variety of Employee Engagement activities through which such agendas can be established at organization / team or individual level. Such activity could be a proper fit in your employee engagement calendar for the month of April. Book from some of the shortlisted employee engagement activities on this theme as under:
Big Picture :- Book this experiential employee engagement activity to let everyone connected through larger corporate goals. This activity is a creative and cohesive big picture painting activity, where participants work together to paint their section of a large masterpiece. Sections, when put together in order, will form one big masterpiece. Click here to know more about it.
Pyramid Building : – Book this employee engagement activity focussed on Collaborative team designing and thinking using pyramid structures. Pyramid Building is an activity that involves building a large pyramid from the resources provided. The entire group collaborates on the design, build parts and joins them together while keeping in mind the larger picture. Click here to book it.
Motivational Talk: Motivational speakers add to the morale of the employees whether they are sales, marketing or delivery teams. Experience sharing by motivational speakers can be a great way for the employees to get inspired. You can simply book a motivational speaker for vision / mission alignment , value cascading and much more by clicking here
May (Pure Fun)
As Vacation season kicks off, its time to also roll out simply fun at workplace. You should celebrate the month of may with some light hearted fun based employee engagement activities which delivers cheer among employees . Some of the suggestions of employee engagement activities on this are :-
Inside Out : – Play this lighthearted employee engagement activity. Full of fun, engaging tasks and challenges. This activity optimizes the employee engagement through team participation and ensures every team member stays involved throughout the activity. The teams play 3 different rounds on three pillars of wellness i.e. Body, Mind & Soul. You can know more about it here
GeoHunt : – Faster, Higher, Stronger together – play this tech enabled adventurous team building activity. Geohunt offers the best of both worlds, the group will put not only their logical decision making and sporting tactics but also their framework to test as they compete to complete a series of Olympic style innovative team tasks. Click here to book it.
Stand up act :- Book a Stand-up comedian to bring cheer to your corporate events. In India, we have a great league of stand-up comedians that can be hired for events and shows. The community has shaped up as a pool of professionals who understand the client brief and customizes their acts to the event, especially when it comes to corporate shows. You can hire a stand-up comedian for employee engagement event by simply clicking here
June (Wellness)
International Yoga Day is a marquee event for corporate world and almost all organizations celebrate it with their employees. So it will be a good idea to align your wellness agenda in this month along with International Yoga Day celebrations. You can explore and book some innovative forms of yoga sessions to give an unique experience to your employees.
Laughter Therapy : – Laughter is the best medicine known to reduce the exposure to stress, anxiety, and unhealthy lifestyle. Our high energy Ho Ho Ho! Laughter Therapy session will help your employees to reduce stress, relax their mind, and make them happy. Find more details here
Chair / Desk Yoga :- This employee engagement activity provides a solution to the employees complain about being over-stressed and also the manager's need for increased productivity of employees. Let your employees relax and maintain optimal health by implementing an on-desk yoga program. More details can be accessed throgh following link
Stress Therapy :- The pressures at work can be endless, from looming deadlines to closing deals, let the power of meditation recharge your employees. This highly energizing employee engagement session with yogic breathing, stretching, and art of relaxation techniques for the office warriors will help them to gain practical and inspiring solutions to combat lifestyle & health issues and daily stress.
July (Monsoon Masti)
Celebrate monsoon with in organization some in-premise fun based employee engagement activities. You can add a flavor of fun , music , dance , prank , laughter etc to make it complete masti n fun time for employees or at office. Here's some suggestions of employee engagement activities to celebrate Monsoon season at workplace ➖
Funtatsic Friday : – Allow your employees to have a fun break away from their office cubicles with our emcee driven activities.This module includes series of fun activities serving as energizer , refresher and improvized productivity in a fun oriented way.
Musical Chair Painting : – Musical chair is one of the traditional ways for engaging a team in a most efficient manner which also brings back childhood memories for each one of us. This activity is not just about playing musical chair but what it offers is an interesting twist. It's a fast-paced art experience that will build on your employee's ideas, inspiration and collaborative skills.
Prank Day :- Celebrate prank day with theatre artists working as your employees doing prank all around. Employees will have lot of fun with mysterious things happening around them giving surpises and shocks. This is a specially curated employee engagemet module to deliver fun at workplace.
August (Nation Pride )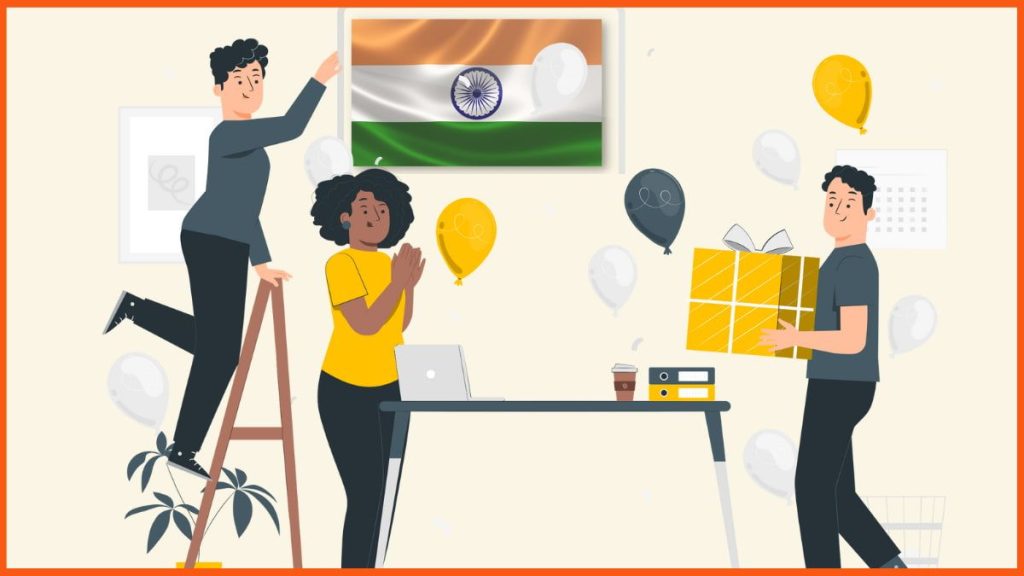 This month holds a special place in employee engagement calendar as it marks the beginning of festive season in India. There cant be a better way to kick start festive celebrations then celebrating nation's Independence day. Enhance the national pride among employees with employee engagement activities around Independence Day celebrations. Some of the specially curated engagement activities on this theme are :-
Patriotic games :- This employee engagement module would include series of patriotc theme games conducted by professional host. The session would include mix of individual challenges , team games along with musical and quiz intervention for employees to be engaged around Independence Day.
Session by War Veterans :- Motivational speakers who have witnessed wars can be amazing choices for your next event for keynote speaking. You can hire a war veteran for motivational speaking from senior rank officers who have seen and participated in various wars that India has engaged, especially with Pakistan with the most recent being the Kargil War. There is nothing like patriotism that can get your audience to get charged up and draw inspiration from the war veteran. Click here to know more about it.
Independence Day Quiz : Play specially curated module of quizzing around India's journey of pre-independence and post independence phase on our quizzing platform www.brainbout.in
September (Entertainment)
Build on the festive spirit with entertainment as the theme in employee engagement calendar. Celebrate it with some festive atmosphere at workplace with some live performances , artists , musical bands performing expecially for your employees. Book from trending suggestions as mentioned below :-
Live Band : – Book a live band / 2 or 3 piece musical band or solo singer to engage and entertain your employees at workplace. You can access portfolio of artists on this link and book it with ease at most competitive prices.
Ventriloquist : Book a specially customized act for your employees by India's top ventriloquist performers. Be it any organization agenda, policy or message it can be driven through a customized ventriloquist act where employee would get the essence along with lot of fun.
Illusionist : Mesmerise employees with some stunning unbelievable tricks by leading illusionist of the country. The session would let your employees be part of such tricks and let them have super fun in the session.
October (Sports)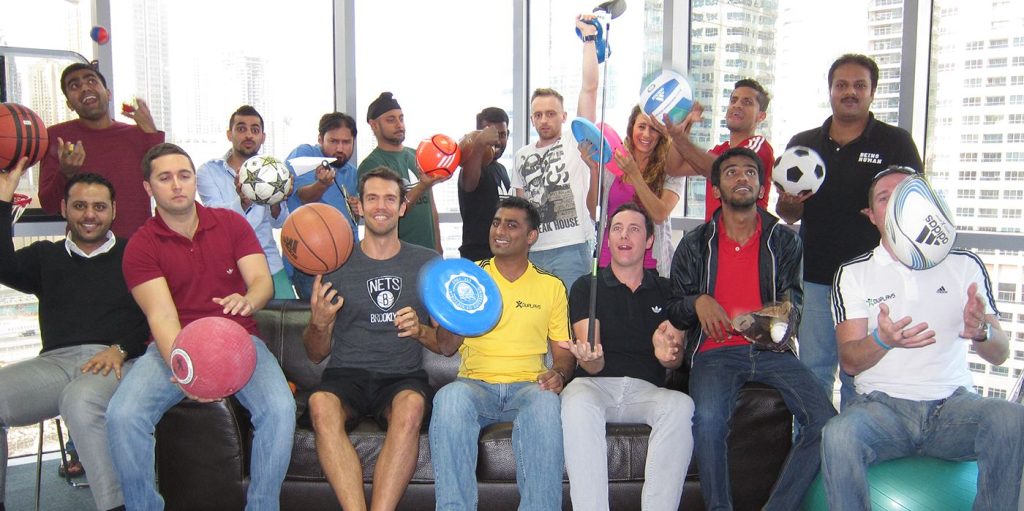 As weather changes , sports season kicks off and october is the best month to celebrate sports day with employees. This year India will be playing 50 over world cup at home during this month so you should leverage it as part of your employee engagement calendar. Some exciting ideas to engage employees around sports are as under :-
Gully Cricket : Play the game of gully cricket on your floor or cafteria and let employee show their gully cricket skills. Played with soft balls the format would include 20 balls format matches involving both male and female employees enhancing team collaboration , bonding and a great fun oriented employee engagement activity.
VR Games : Bring in the live experience of cricket or football games for the followers in your office. This activity will provide the employees with a complete gear for getting the whole stadium like experience while playing through VR. Its a super fun engaging activity which would engage entire employee base.
Paintball activity :- 'Paintball Wars' is a war simulation, outdoor team building game wherein two teams compete against each other in a pre-decided game format depending upon the strategy they adopt. It's a game where one can come as close to real life war combat situation as possible without using a real firearm.Book this adventurous engagement activity to take employee engagement to the next level among employees.
November (Festive)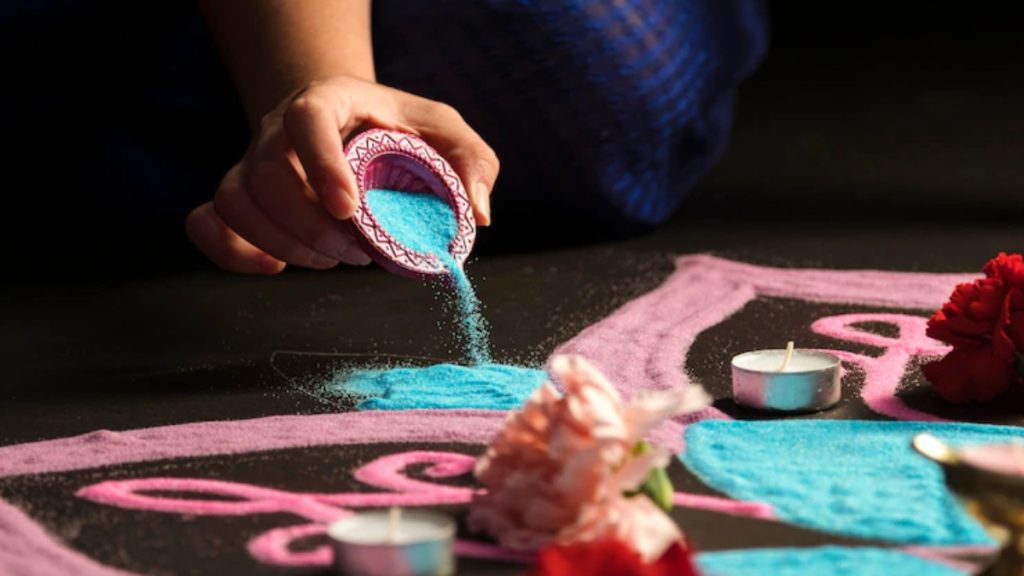 This month is the most important festival in India which is celebrated through out the country. Enlight your employee engagement calendar with the festival of lights through in-premise or outdoor celebrations with your employees. Diwali brings lot of cheer for employees , families and should be celebrated at a grand level with in the organization. Some of the exciting ideas to celebrate it are as under :-
Diwali Mela : Bring the festive feel alive and get everyone together in office with our fun-filled activities this Diwali. With Diwali Mela make the celebration at work more eventful for all your employees, engaging them in the enthralling combination of various Diwali theme unique activity stalls which will excite and cater to every type of employee.
Rangoli Making : Let the good luck, peace, prosperity, and happiness shower on your employees with Rangoli making workshop. On the occasion of Diwali let your employees learn an ancient art in which intricate designs are created on the floors and entryways of houses and temples. Our experienced artist will explain the various Rangoli designs and teach your employees easy freehand Rangoli making techniques using their fingers as a brush
Musical Tambola : – If you are looking for an employee engagement activity that has a unique twist, music, fun and is also high on energy, then this is exactly what you need. This activity is the best match for a Diwali celebration where your employees get to dance while playing tambola. Our facilitator will conduct the session while playing music back to back making your employees groove on the dance numbers and celebrate the occasion letting their hairs down
December (Christmas & New Year)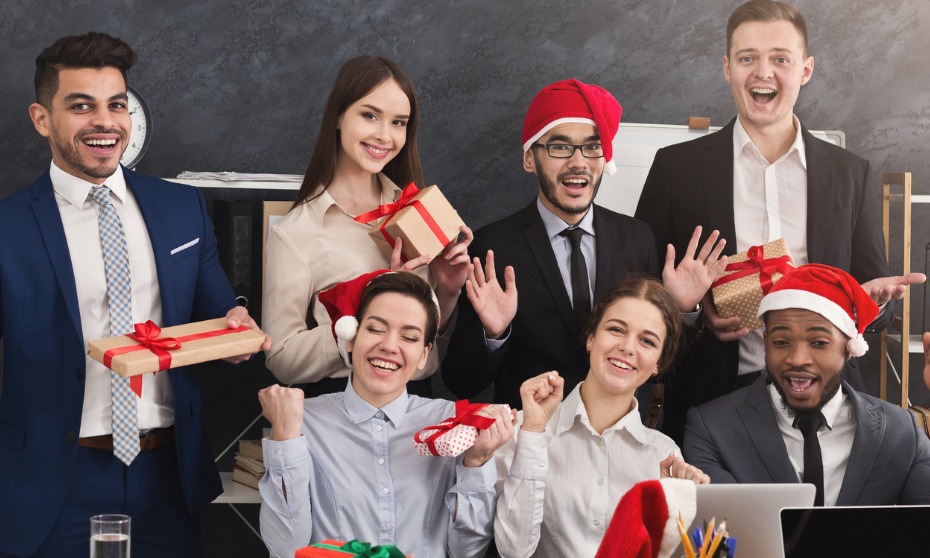 As it is the end of the year your employee engagement calendar should dedicate this month to your extended family i.e. family members of employees. Engage employees and their family members through Family Day or Carinival celebrations in the premise or at some outdoor location. Few ideas on this these are as under :-
Family Day : Reach out to extended family with Family day as one of marquee event of your employee engagement calendar. Plan a family day event at your office or outside full of engagement and entertainment for all stakeholders including kids , spouses and employees.
Live Entertainment :- Book live artists like caricature makers / tatto makers / singers / magicians/ photo ops etc to engage employees at workplace to celebrate the festival of Diwali.
Christmas Carnival : Close on the year with Christmas and New Year celebrations at workplace with Carnival or fun activities at the office
You can also curate your employee engagement calendar template by accessing more than 500+ ideas of employee engagement on www.engage4more.com or you can reach out to our team of experts to share a customized employee engagement calendar of your organization.