Are you ready to laugh to split your sides? Our laughter yoga experts will lead you to the path of happiness.
"A merry heart doeth good like a medicine" – A proverbial truth. When was the last time that you really laughed your hearts out? If your answer is -"I do not remember", well you ought to meet one of our laughter yoga experts mentioned here. They excel in the field of laughter yoga therapy and ensure to increase a degree of happiness in our lives.
What is laughter yoga therapy after all?
As per www.cancer.gov, Laughter yoga therapy includes laughter exercises, clowns, and comedy movies, books, games, and puzzles. It is a type of complementary therapy.
The act of laughing stimulates hormones called catecholamines, which in turn release the happy hormone- endorphins. With endorphins gushing through our bloodstream, we're more prone to feel happy and relaxed. It also enhances the intake of oxygen-rich air that helps stimulate hearts, lungs and muscles. There is a lot of breathing involved to exercise the lungs, clapping to exercise the palms, laughing to exercise the face and moving around to spread laughter, thereby exercising the whole body. And this is why the therapy is called laughter yoga therapy.
This gift called laughter relieves our stress, reduces anxiety and increases our stores of personal energy. It acts as a tool of coping mechanism against any form of battles with diseases, issues with relationships, in battling depression and even dealing with the meanest colleagues at workplace. Laughing at painful situations and/or on hurtful events can be cathartic. It can serve as a way for people to regain control over situations that left them feeling powerless at some point.
There are laughing yoga experts who have identified this slip between the cup and the lip and literally try to plug it with the dose of tickles and giggles. Laughter is not all about jokes and slapstick comedy, it is an art to get a group of people to intently achieve the goal of laughing together.
Laughter Yoga therapy- A step by step process
There are various kinds of simple exercises used by the laughter yoga experts in the laughter therapy. Few examples of them being sited below:
Gradient laughter: You should first fake a smile; giggle, then laugh slowly and gradually increase in tempo and volume.
Hearty laughter: You must spread the arms up, laugh and direct your laughter to come straight from your heart, bring the arms down and again raise them up.
A lot of corporates have, post Covid, been looking for ways for the welfare of their staff to reduce stress, increase levels of productivity, and drive employee engagement to create happier work environment. The pandemic has further fueled the need to get people relaxed and be in their state of wellness.
Pioneers of the laughter yoga therapy in India – They will tickle your bones
Dr. Madan Kataria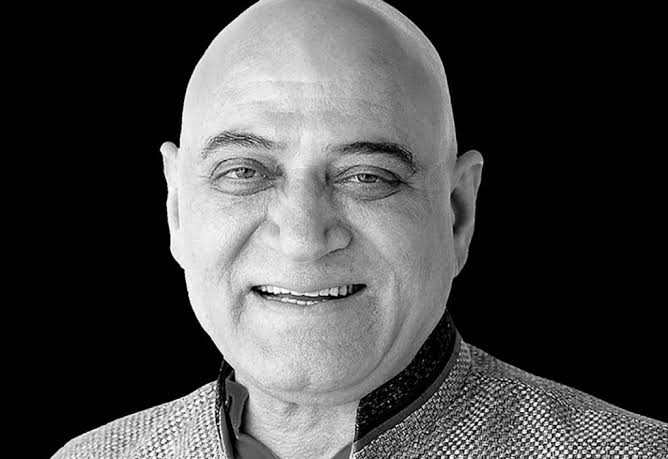 Known as a 'Guru of Giggling' by the London Times, Dr. Madan Kataria is the founder of Laughter Yoga Clubs movement started in 1995. He is the leading laughter yoga expert in India. He hails from Mumbai and is a medical doctor who got amazed with the physiological and psychological benefits of laughter. Laughter Clubs movement has grown into a worldwide movement with more than 6000 clubs across 60 plus countries.
Dr. Madan Kataria is a keynote, motivational and inspirational speaker for companies, corporations and organizations all over the world. He is also a corporate consultant for holistic health, stress management, teambuilding, leadership, peak performance and communication skills.
Acharya Krishna Deo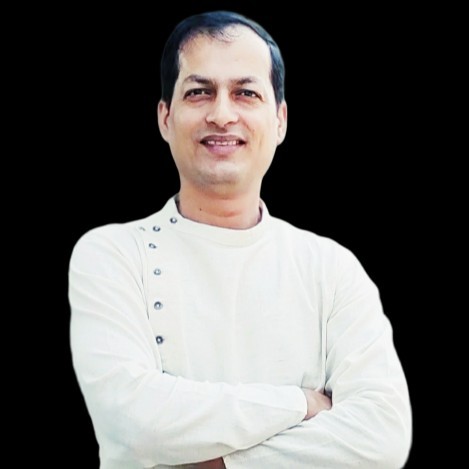 Apart from being a Laughter yoga expert, Acharya Krishna Deo is a humanitarian, spiritual master, writer, poet and ambassador of peace & compassion. He started his career as a Yoga faculty , wellness Guru and a social activist. He is the founder of World Welfare Mission that was created in 2005 to spread Health, Happiness, Peace & Welfare around the world.
Apart from these laurels, Acharya Krishna Deo is a well known Motivational speaker, Leadership and Executive coach, Counselling Psychologist, Image and Reputation Consultant, a Life Coach and a pranic healer. In his experience of more than 25 years of wellness research and yogic realization, he has put thousands of people on the path of success and conscious purification. Acharya Krishna Deo resides in New Delhi and has presence in several countries.
Archana Rao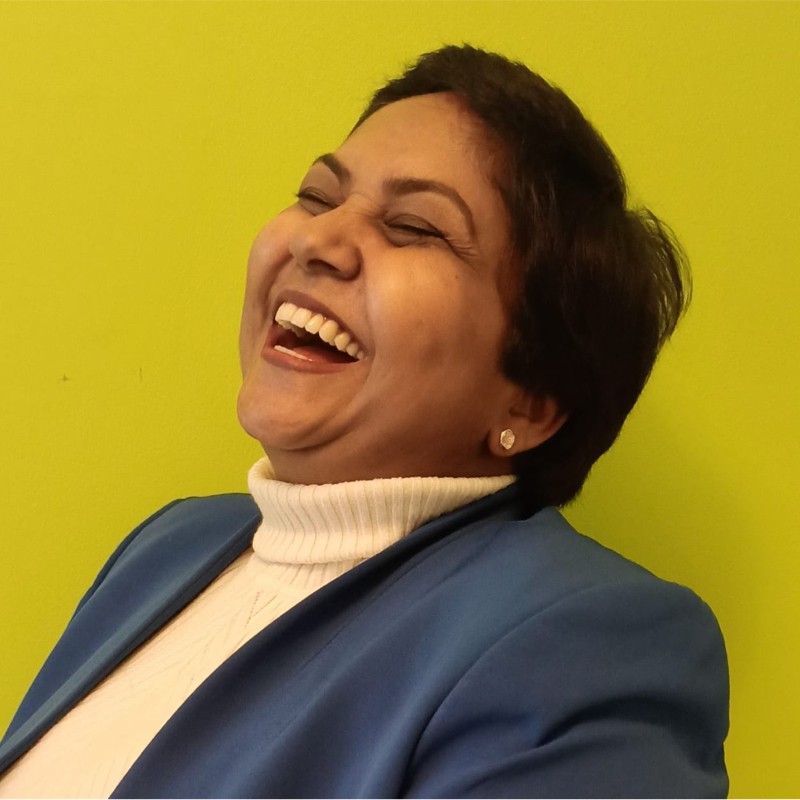 "Making people laugh without jokes and comedy is not easy. People are conditioned that way."- says India's best-known female Laughter Yoga expert , Archana Rao. Apart from being a laughter yoga practitioner, she is also a well known coach and therapist. She uses this unique entrepreneurial model of laughter yoga' for corporate and social transformation.
Laughter yoga expert Archana Rao is a protege of Dr. Madan Kataria and now proudly manages her organization, Laughter Yoga India. She is a leading Woman Entrepreneur who spearheads and facilitates these sessions for Corporates and Social organizations in the Indian subcontinent. Archana Rao's motto in life is to "Live – Like there's no tomorrow" and "Love – One and all."
Radhika Jagat Bisht and Jagat Singh Bisht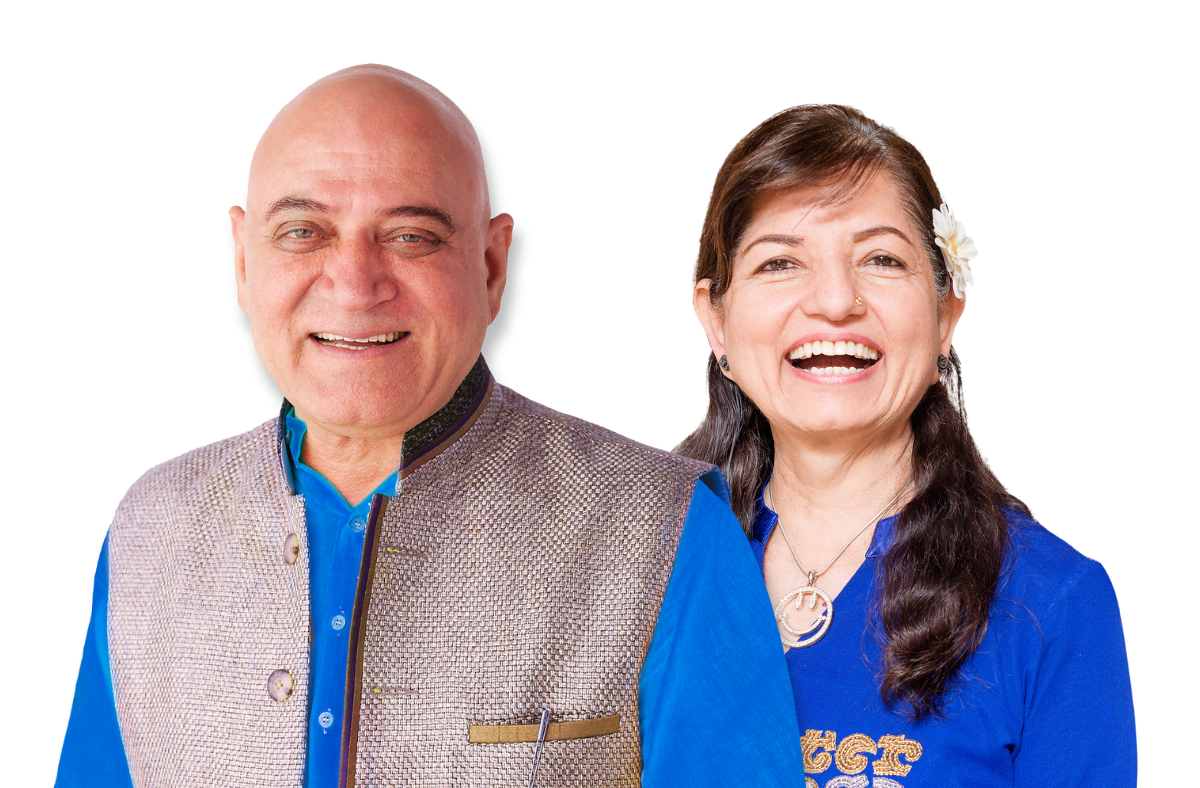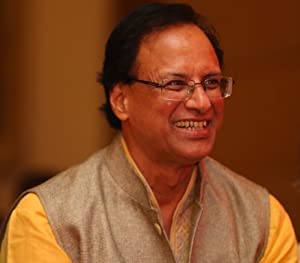 Based out of the cleanest city of India, Indore, Radhika Jagat Bisht and Jagat Singh Bisht are an established name and experts in the field of Laughter yoga. They are Master trainers for Laughter yoga therapy. Both Radhika and Jagat Singh Bisht are a protege of Dr. Madan Kataria. Jagat Singh Bisht is also a Master Teacher of Health and Wellness , a renowned Author and a Blogger.
Radhika Jagat Bisht along with her husband Jagat Singh Bisht are the founders of the company called LifeSkills. It is engaged in Happiness Coaching and Training. They both have established local laughter clubs at Indore. They meet on a regular basis and also lead global laughter sessions over Skype on a daily basis.
In conclusion, it is fair to say that 'hansi badi mehangi ho rakhi hai duniya mei' – Konkana Sen Sharma in Omkara. This means that laughter has become very expensive in this world. It is literally true. There are experts now who help us to laugh intentionally thereby improving the oxidation process of our body. This helps us keep energetic.
World Laughter day is celebrated on 7th May every year. Let us ensure to laugh our hearts out on this day. And everyday leading to it, intentionally or even better, unintentionally.
When it comes to booking/ hiring world's top-class stand-up comedians or artists, you can Book/ Hire / Enquire for Charges for them via engage4more's passionate team. Our working relations with over 2,500 talented artists come with an assurance of best-suited artist suggestions for your event with pacy bookings and great prices. Also, enjoy our value adds like complimentary quizzing for your events along with free publicity by our post-event coverage via our social media handles!
Start your artist booking journey here.