Indian Legendary veteran singers who captivate the audience and deliver high-energy live shows
Indian music has been blessed with a galaxy of legendary singers who have taken the music industry to new heights. Their music transcends language, boundaries, and cultures and continues to inspire people across the world. From Pandit Ravi Shankar, a music maestro, who played a mesmeric four-hour set at the Monterey Pop Festival in 1967. To the Ghazal King Jagjit Singh's 1982 Royal Albert Hall grand performance in London. There have been several events that have been recorded in history as some of the most iconic performances by our Indian veteran singers.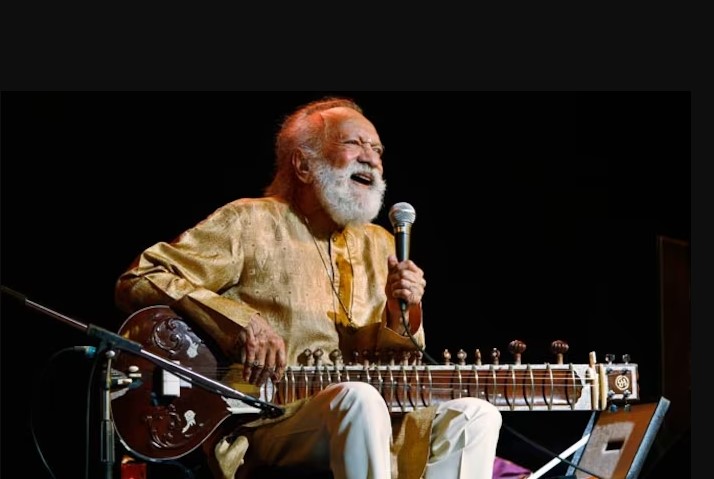 Music veteran singers like Lata Mangeshkar and Kishore Kumar, have given live performances that have been nothing short of magical. In 1963, Lata Mangeshkar sang the now-iconic song, 'Ae Mere Watan Ke Logon', in front of the former Prime Minister Jawaharlal Nehru, which left him in tears. Whereas Kishore Kumar was known for his unique style of dancing while performing.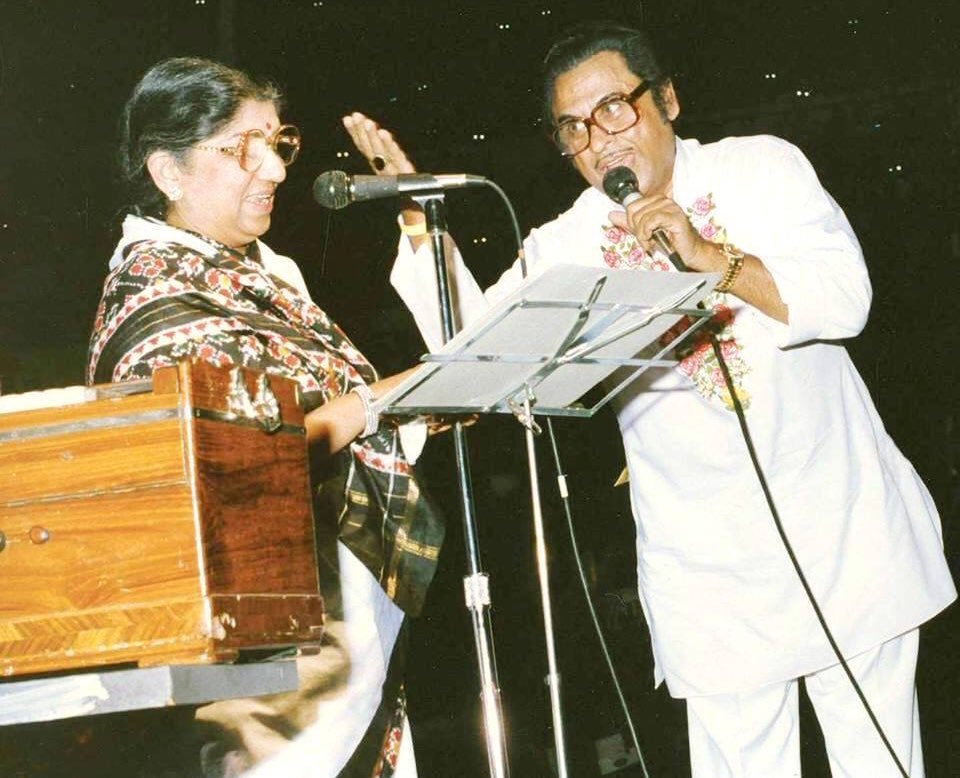 These singers have not only given us some timeless classics but have also been a source of inspiration for generations of musicians and singers. In this blog, we will talk about some of the Indian veteran singers who have left an indelible mark on the world and are amazing live event performers. So, let's delve deeper into the world of Indian music and explore the legacy of these amazing live event performers.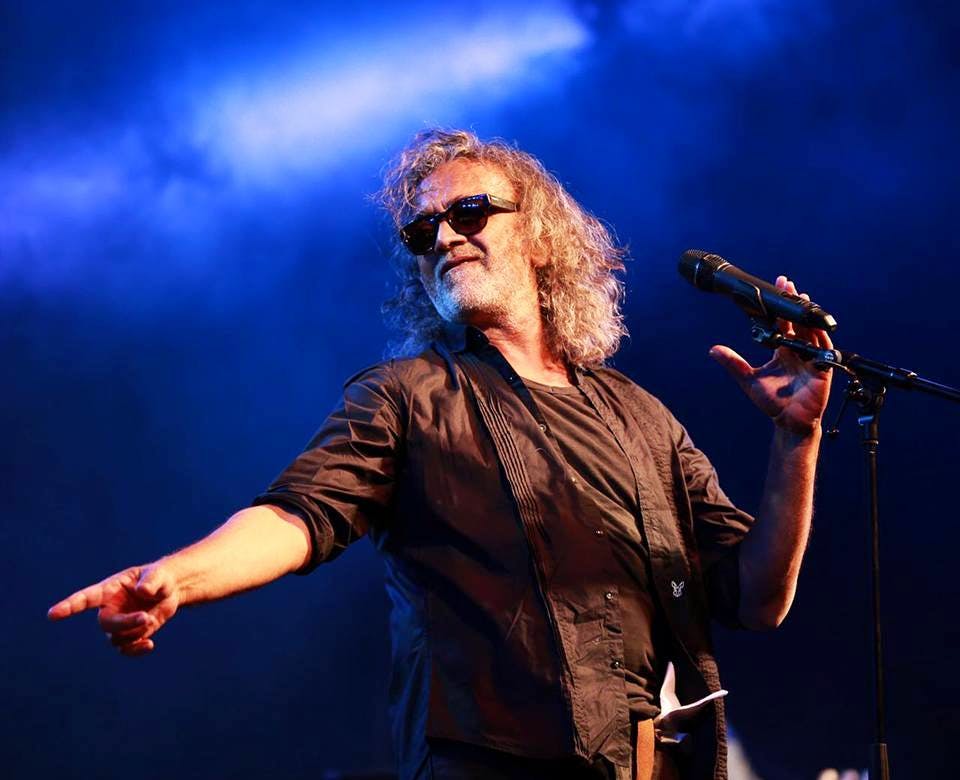 Lucky Ali is a celebrated Indian singer-songwriter and actor known for his unique style and breathtaking voice. Lucky's first album came out in 1996, which was an enormous hit. A song from which was also nominated at the 1997 MTV Video Music Awards. Ever since then he has been singing and blessing us with his breathtaking voice. His performances are an experience like no other, filled with a sense of intimacy and connection that leaves audiences spellbound. Lucky Ali's concerts are known for their magical atmosphere and the blend of soulful melodies and foot-tapping rhythms.
2. Asha Bhosle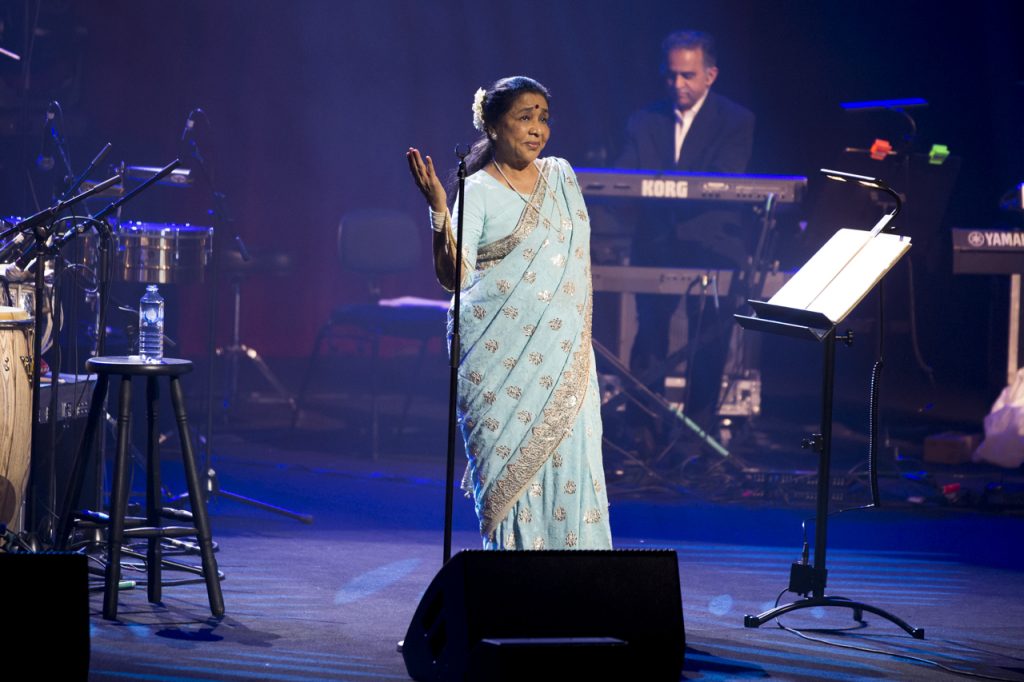 Asha Bhosle is a legendary Indian playback singer whose live performances are a treat for music lovers and fans alike, filled with energy, passion, and charisma. With a career spanning over six decades, Asha Bhosle has won numerous awards and accolades for her contribution to the music industry. Her performance at the Royal Albert Hall in London in 1979 is considered to be one of her most iconic performances. Her concerts are known for their grandeur and extravagance, with beautifully choreographed performances and amazing stage presence.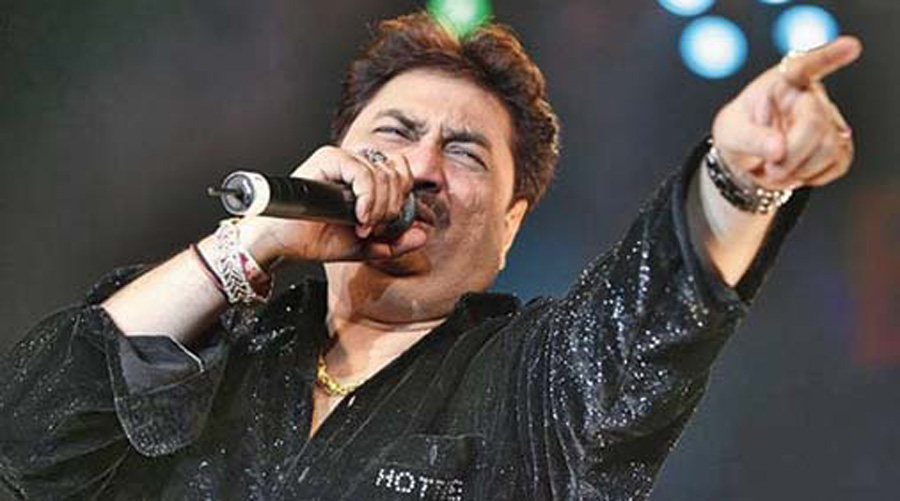 Also known as the King of Melody in Bollywood. Kumar Sanu is famous for singing thousands of super hit songs in Bollywood movies. Kumar Sanu had his first major Bollywood song in Hero Hiralal. Since then, he has been captivating audiences for decades. Performing live in India and all over the world including Dubai, London, etc. He is also known for his impeccable control over his voice and his ability to hit high notes effortlessly. His concerts are a must-attend for anyone who loves music and wants to experience the power of soulful melodies.
4. Baba Sehgal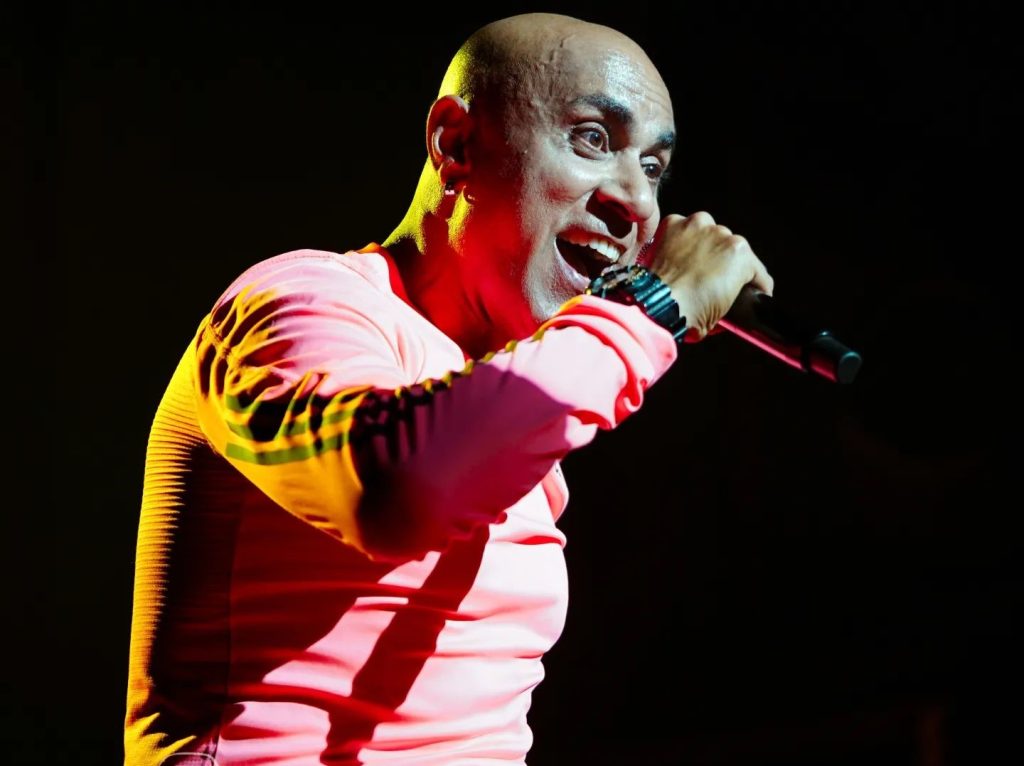 Baba Sehgal is an Indian singer and rapper, considered to be the first ever Indian rapper. His first album, 'Dilruba', came out in 1990 which was a chartbuster. Baba Sehgal is also involved in various areas of the entertainment industry, and works in several different languages' media. He was the first Indian artist to have a music video broadcast on MTV Asia. He is a dynamic live event performer known for his high energy performances. Baba Sehgal has been entertaining audiences for over two decades with his catchy beats that can't help but bring out the party in atmosphere.
5. Hariharan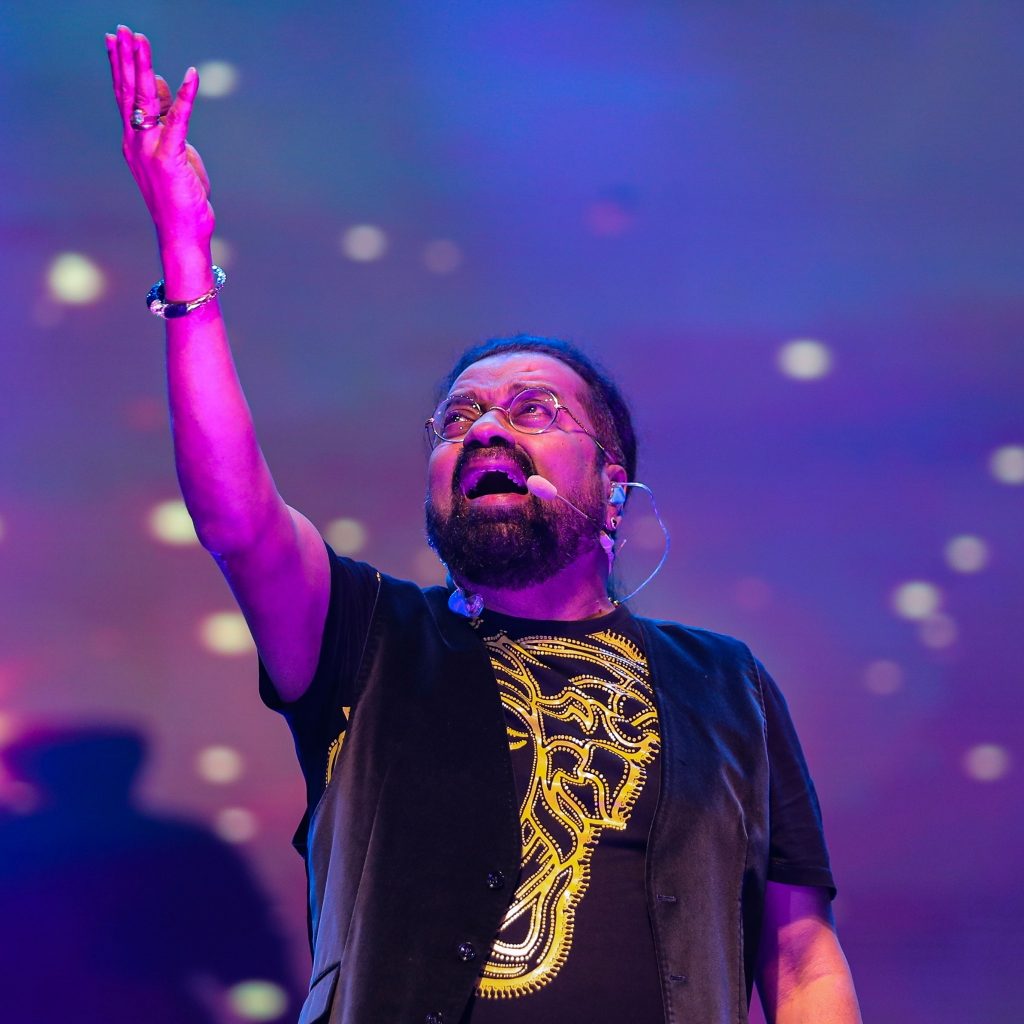 Hariharan is an iconic veteran singer known for his mesmerizing voice and soulful renditions. Hariharan, with Lesle Lewis, formed Colonial Cousins, a two-member band and delivered glorious performances all over the world. As a live performer at events, he never fails to captivate his audience with his impeccable singing skills. He has also performed the Swagatham song in the 2010 Commonwealth Games opening ceremony in New Delhi. Hariharan's energy on stage is infectious, and he always manages to establish a strong rapport with the crowd.
6. Kunal Ganjawala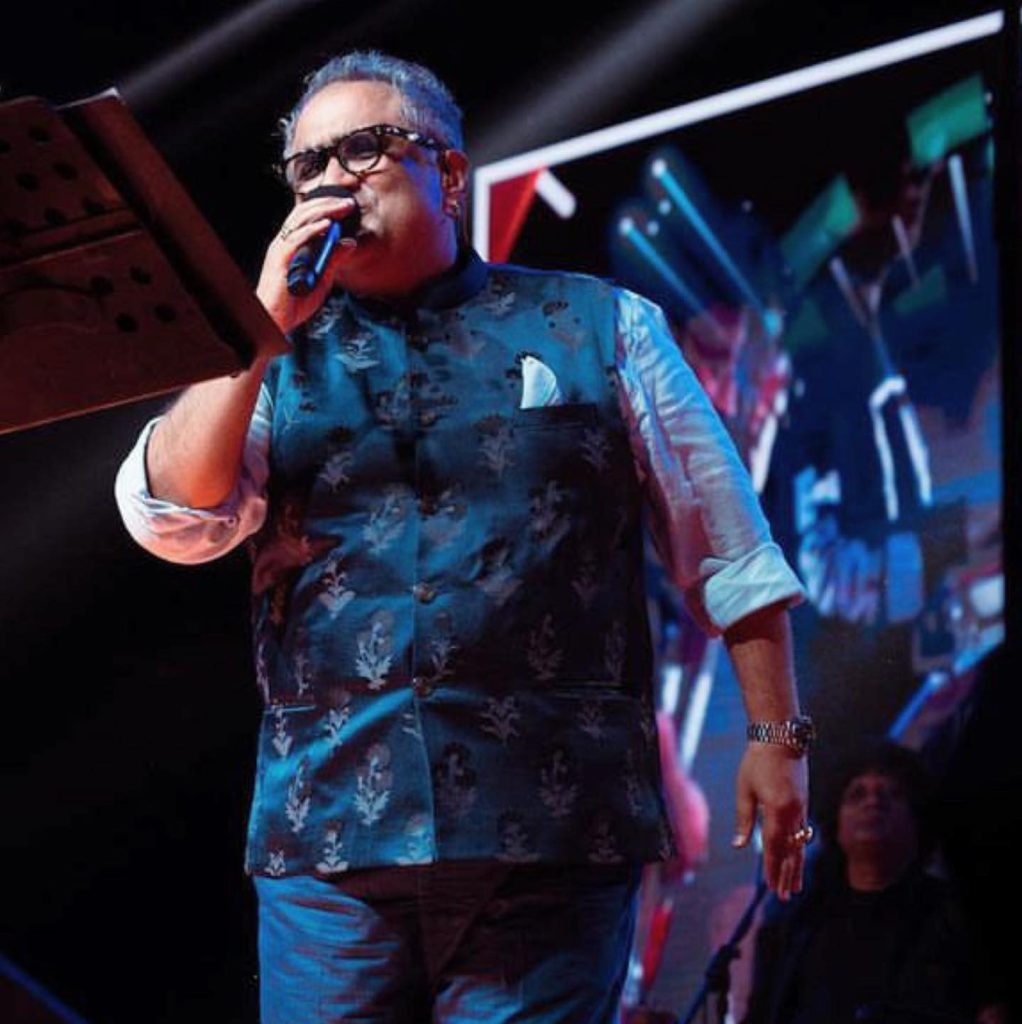 Indian singer Kunal Ganjawala's songs mostly feature in Hindi and Kannada films. Kunal's concerts are always full of surprises, and he loves to interact with his audience. Making them feel like an integral part of the show. He was also a part of the concert tour in North America, called The Incredibles, featuring Asha Bhosle, Sonu Nigam and Kailash Kher. He has a knack for creating an electrifying atmosphere that makes people want to dance and sing along with him. Whether he is singing Bollywood hits or his original compositions. Kunal's powerful vocals and dynamic stage presence make his performances unforgettable
7. Usha Uthup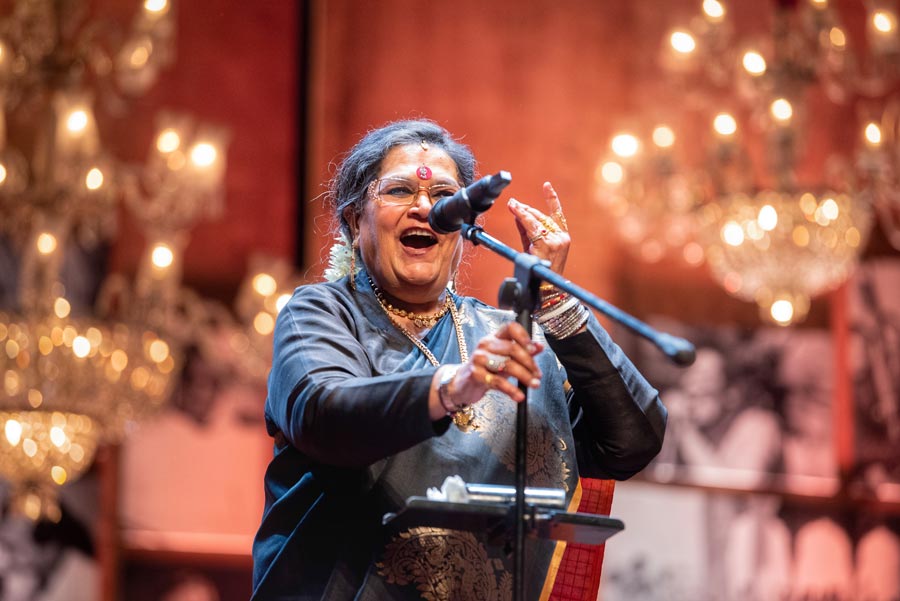 Usha Uthup is an Indian pop, filmi, jazz singer known for her bold voice and unique style of singing. She has been in the music space for more than five decades now. Usha Uthup still continues to make us fall in love with music everytime we listen to her voice. She has the gift of effortlessly switching between different genres of music, leaving everyone in awe. It's a different world, when she performs her super hit sings, "Hari Om Hari", "Dum Maaro Dum", "Ek Do Cha Cha Cha" etc. Her signature style, which includes colorful sarees and oversized glasses, makes her stand out in a crowd. Her concerts are the life of a party making the audience fall in love with her talent.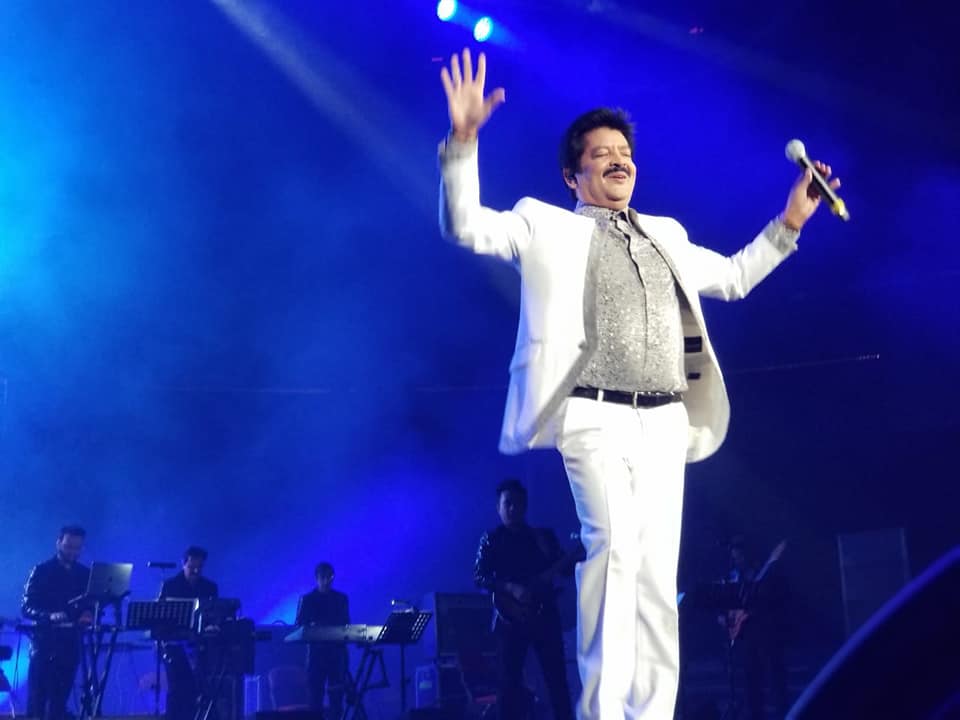 Known for performing with a charming smile on his face, Udit Narayan is a legendary singer who has carved a niche in the Indian music industry. He has performed in many stage shows in India and abroad and is the recipient of many awards. He is the only male singer in the history of the Filmfare Awards to have won in over three decades. When it comes to singing, Udit Narayan has the vocal range of a superhero, and he's not afraid to show it off. Udit Narayan has also sang for the English independent film When Harry Tries to Marry. If you haven't been to a Udit Narayan concert, it's high time you should.
9. Alka Yagnik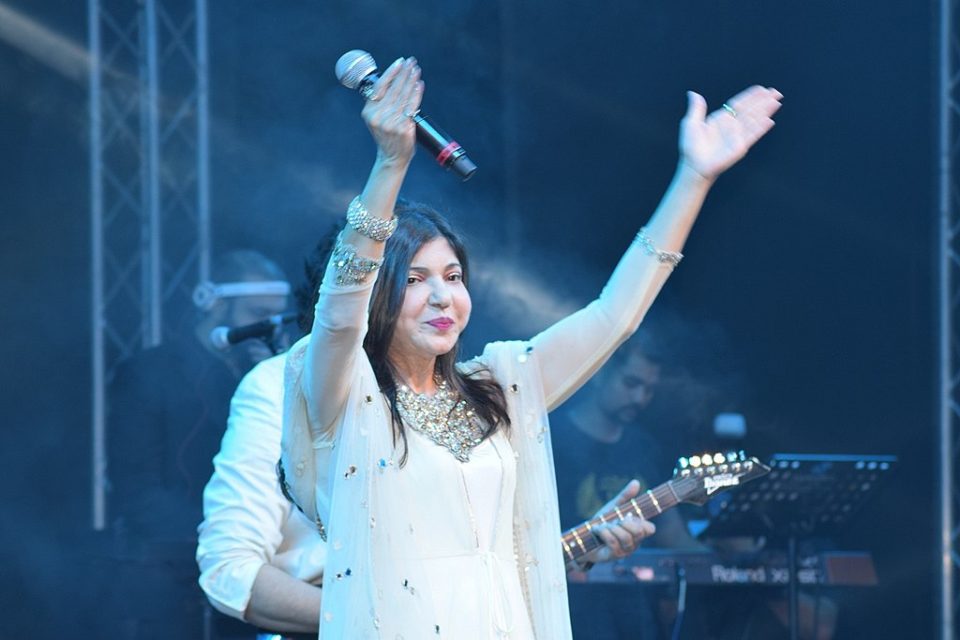 The name Alka Yagnik is no stranger to the Indian music industry. In her career spanning over four decades, Alka has sung songs for more than thousand films. She has recorded over 20,000 songs in different Indian languages. She has been recognized as the most streamed artist in the world by Guinness World Records with 15.3 Billion YouTube views in 2022. She's a natural showstopper, and her ability to connect with the audience through her music is a testament to her talent. Her stage presence is commanding, and her effortless charm has a way of putting the audience at ease.
10. Pankaj Udhas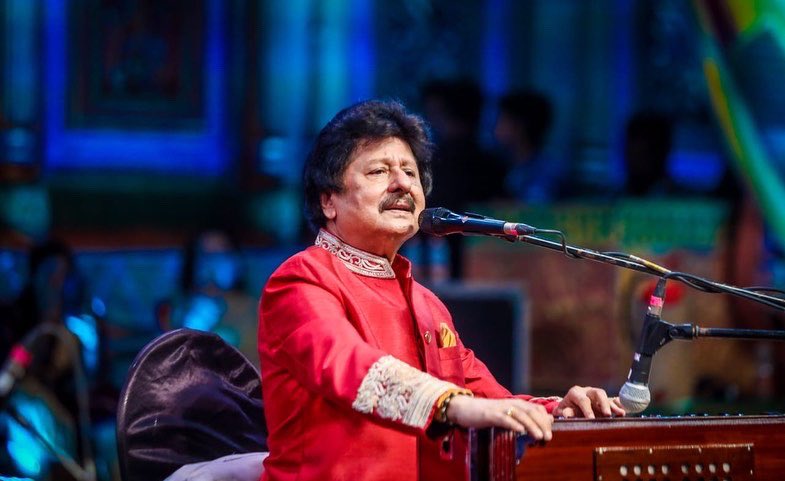 Pankaj Udhas is an Indian singer, known for his melodious and soulful voice. People know Pankaj's concerts for creating an electrifying atmosphere where he effortlessly blends traditional ghazals with contemporary music. One of Pankaj Udhas' most memorable live performances was at the prestigious Royal Albert Hall in London. Where he created a magical ambiance that transported the audience to a different world. His ability to connect with the audience on an emotional level, coupled with his charming personality, make him an unforgettable live performer.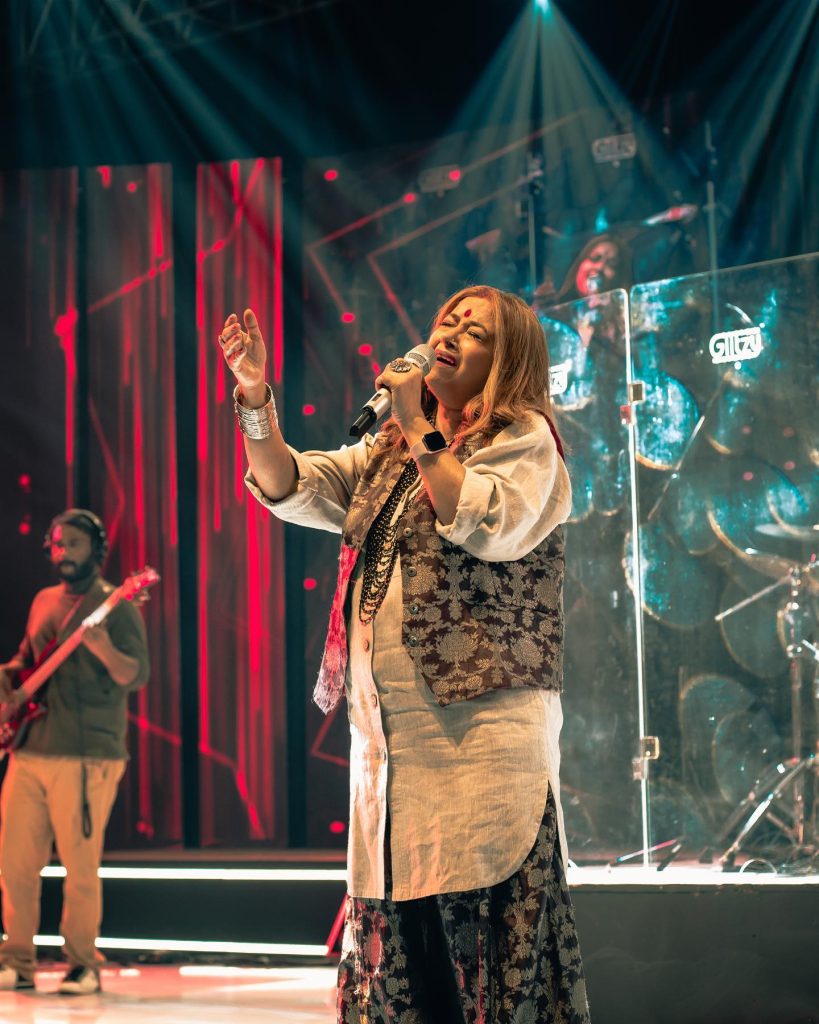 Rekha Bhardwaj is a veteran singer whose live performances are like a musical rollercoaster ride. She has been in the singing scene since the 90s and has given numerous iconic live performances. With her sultry voice and effortless stage presence, she knows how to charm the audience and keep them hooked. Her concerts are a fusion of traditional Indian music with contemporary styles, showcasing her versatility as a singer. Her emotive voice has a way of cutting through the noise and touching the hearts of her listeners, leaving them spellbound.
12. Daler Mehndi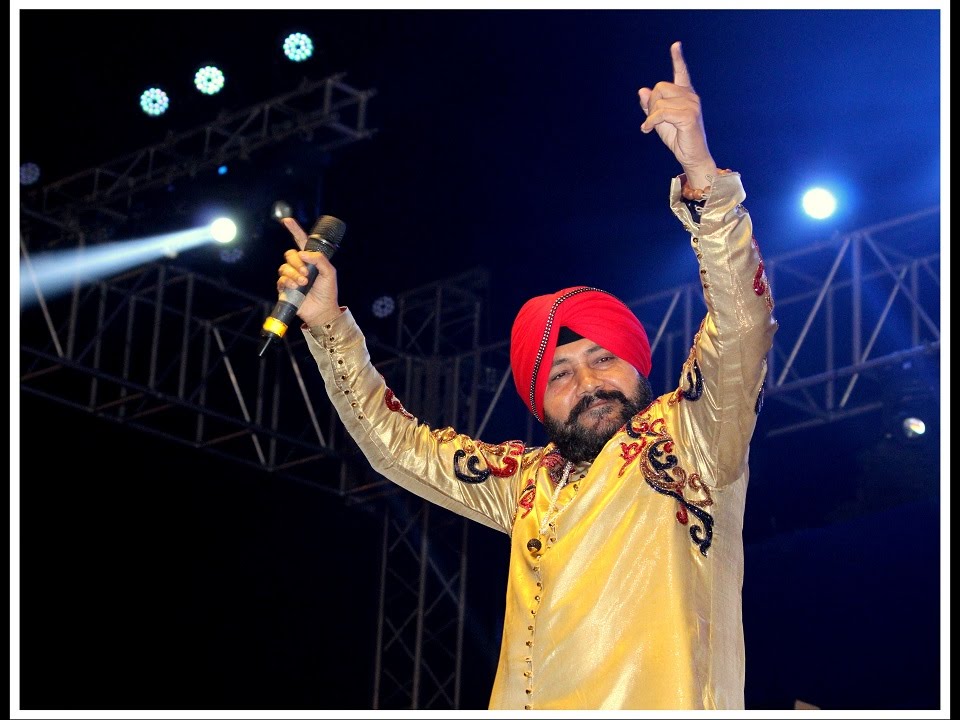 If you love dancing, chancer are you must have tapped your feet on Daler Mehndi's "Tunak Tunak Tun". Daler Mehndi is an Indian singer, songwriter, author, and record producer known for making bhangra popular worldwide. He never fails to bring the house down with his electrifying stage presence and high-energy performances. Daler Mehndi's concerts are a feast for the senses, as he blends traditional Punjabi folk music with modern beats and electronic sounds to create a unique and mesmerizing experience. He is known for his ability to get the crowd pumped up and dancing to his beats.
13. Kavita Krishnamurthy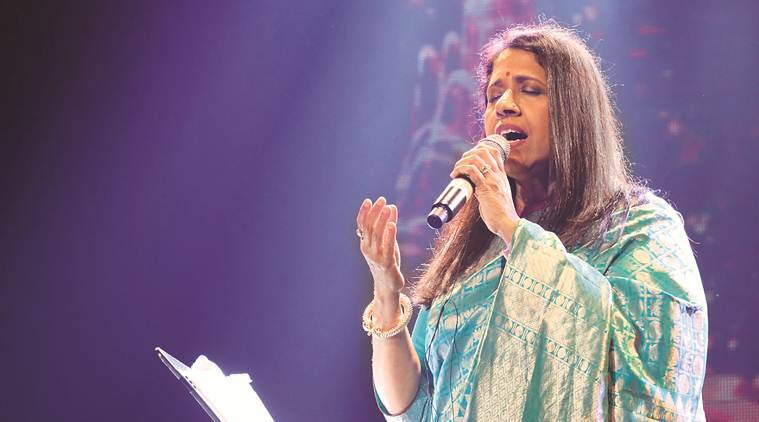 Kavitha Krishnamurthy is one of those veteran singers who have a voice that's as smooth as velvet and as edgy as a razor blade. She has been in the music industry for over 5 decades. Kavita has sung with orchestras as a soloist; she has collaborated with Western artists from jazz, pop and classical fields. Her live performances are a stunning display of her talent, as she takes the audience on a journey through the world of music. Her voice has a way of hypnotizing the audience, and her effortless stage presence adds to the magic of her performances.
These iconic veteran singers have been entertaining audiences for several decades with their soulful and enchanting melodies, and they continue to do so even today. Their live performances are still in high demand, and their concerts attract huge crowds. These legends have produced music that has transcended borders and people across the globe have appreciated it. We must preserve their legacy as a treasure, and their music will continue to inspire generations to come.
When it comes to booking/ hiring these veteran singers and world's top-class artists, you can Book/ Hire / Enquire for Charges for them via engage4more's passionate team. Our working relations with over 2,500 talented artists come with an assurance of best-suited artist suggestions for your event with pacy bookings and great prices. Also, enjoy our value adds like complimentary quizzing for your events along with free publicity by our post-event coverage via our social media handles!
Start your artist booking journey here.