The All-Girl Bands that are revolutionizing the music industry and leading the way for Indian women in music
India has always been known for its rich cultural heritage, with music being an integral part of it. In recent years, the Indian music scene has seen an emergence of all-girl bands, who have carved a niche for themselves in the Indian entertainment and event scene. These bands have not only broken stereotypes but also challenged gender roles in the male-dominated music industry.
Remembering India's First All Girl Band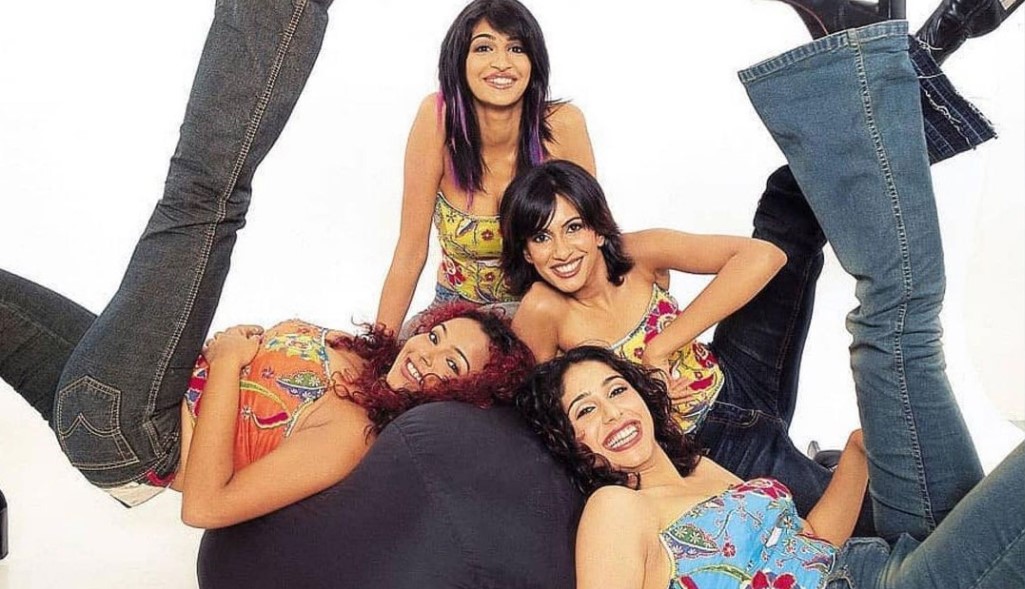 There was a time when most bands consisted of male members, and female artists were typically limited to solo acts or backup singing roles. The emergence of the all-girls band, "Viva" in 2002, challenged these gender stereotypes and saw a cosmic change in the music industry. The five original members were Seema Ramchandani, Pratichee Mohapatra, Neha Bhasin, Anushka Manchanda, and Mahua Kamat. The group gained immense popularity almost immediately, with their debut album, "VIVA!" becoming an instant hit. The band has been disbanded but the members of the band went are still making waves in the industry. The band's impact on Indian culture and the music industry will always be remembered.
From corporate events to music festivals, all-girl bands have become a go-to option for organizers. Here are the top 10 Indian all-girl bands that are making waves in the music and event industry:
1. The Vinyl Records
The Vinyl Records is an all-girl rock band from Arunachal Pradesh. Their music is a mix of indie rock, post-punk, and garage rock. They have performed at various music festivals, including the Ziro Festival of Music, Magnetic Fields Festival, and NH7 Weekender. They are one of the most famous all group bands in the country and are in high demand at events.
Location- Arunachal Pradesh
No. of Members- 4
Active From- 2010
2. Silver Strings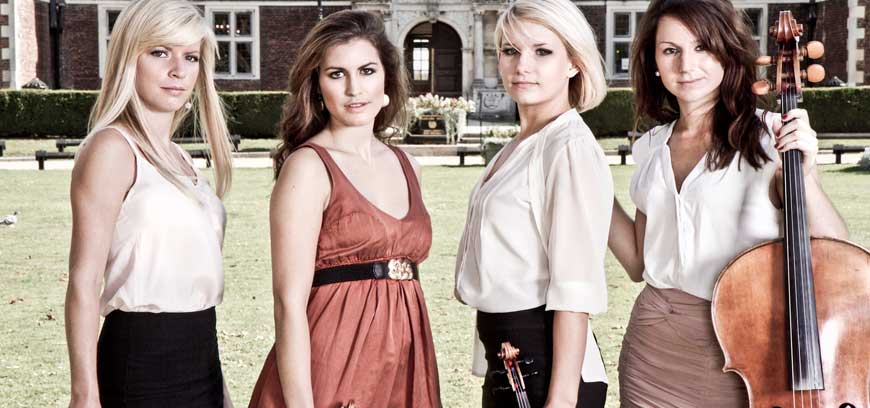 Silver Strings is an all-girls vocal plus instrumental band from Russia. It is one of the most popular and busiest International bands in India with hundreds of shows to its credit. The style of music ranges from soft and dance tunes to Bollywood, western, jazz, etc. The band has done many successful concerts in India and has also played at events including Lakme Fashion Week, F1 launch event, and many more. It is the most preferred instrumental band for weddings and social functions.
Location- Delhi
No. of Members- 4
3. Pais And The Petticoats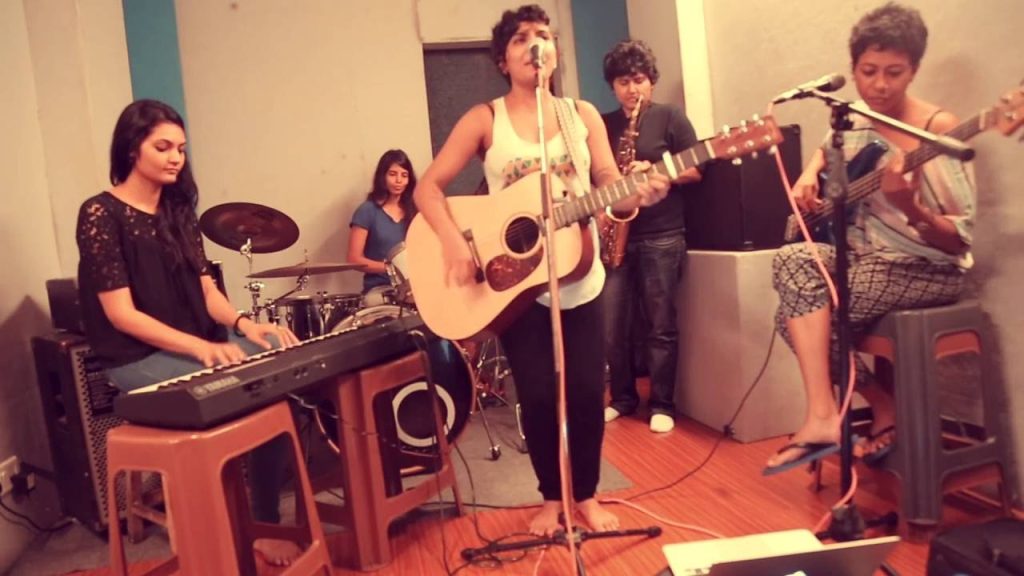 Pais And The Petticoats is an all-girl band from Mumbai, India, known for their unique blend of rock and roll, pop, and retro music. The band comprises of five talented musicians, and has become a popular choice for events across the country due to their dynamic performances and engaging stage presence. The band's music is inspired by life experience and spontaneous improvisation. With powerful percussive elements, mesmerizing bass lines, and guitar riffs, the audience is taken on a reflective journey through life, love and longing!
Location- Mumbai
No. of Members- 5
4. Nandy Sisters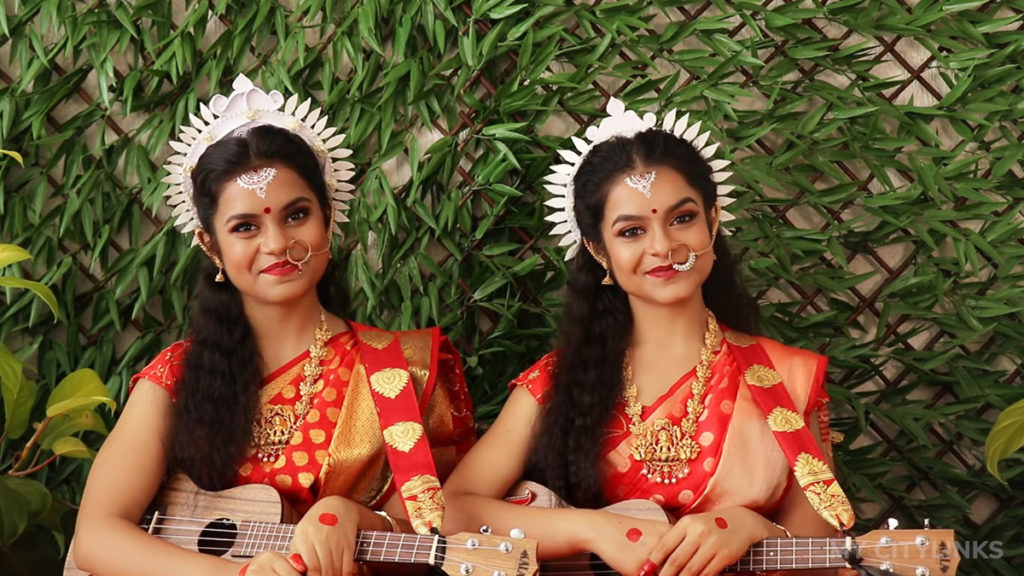 Nandy Sisters is a musical duo comprising of Antara Nandy and Ankita Nandy. The sisters who were born in Assam and grew up in Kolkata, first shot to fame in 2016 with their rendition of Duma dum mast kalandar, sung only to the beat of cups. The duo is the face of a larger band that includes other talented musicians and their performances are nothing less than a magical experience. They are known for their unique fusion of classical Indian music with western elements, creating a distinctive sound that sets them apart from other bands.
Location- Kolkata
No. of Members- 2
5. Tetseo Sisters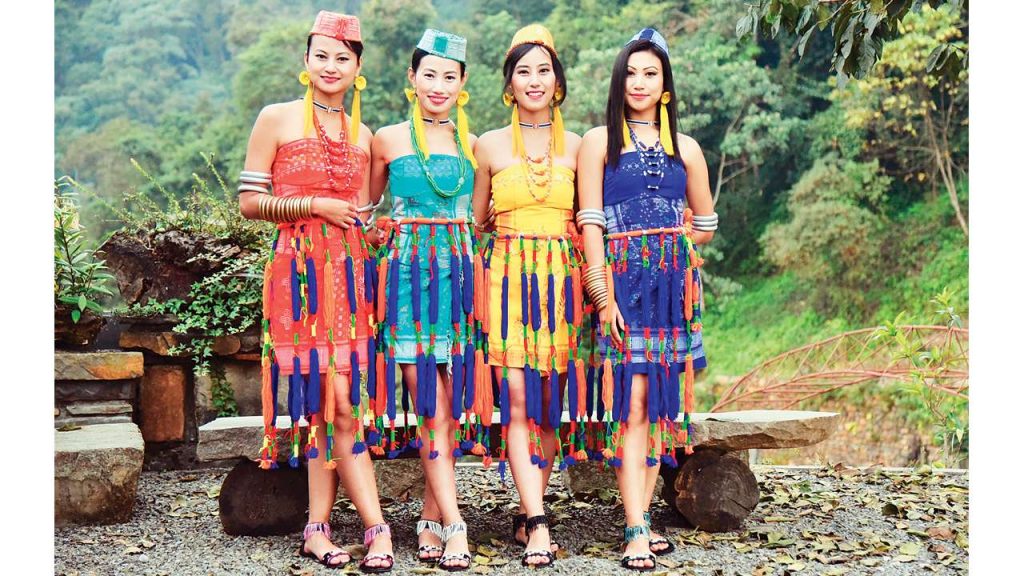 Tetseo Sisters is an all-girl band hailing from Nagaland. The band comprises of four sisters who are known for their unique blend of traditional Naga folk music with contemporary elements, creating a distinctive sound that reflects their cultural heritage. The sisters are also proficient in traditional instruments like the Tati, Sekrenyi, and the Bamhum. Tetseo Sisters have become a symbol of cultural pride, representing the diversity and richness of Northeast Indian music.
Location- Nagaland
No. of Members- 4
Active From- 1994
6. Genesis Of Pink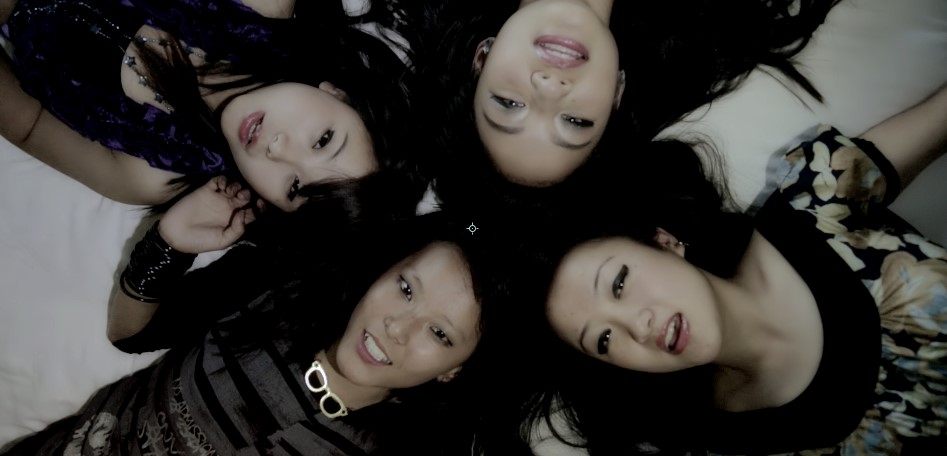 Genesis of Pink is a band from Sikkim, known for their high-energy performances and their unique fusion of various genres like rock, pop, and blues. Formed in 2013, the band is making waves in the music scene with their dynamic music and powerful lyrics. They are one of most in-demand bands in the event space for various reasons which include, their powerful and glamorous style of performing and their exceptional music.
Location- Sikkim
No. of Members- 4
Active From- 2013
7. Indiva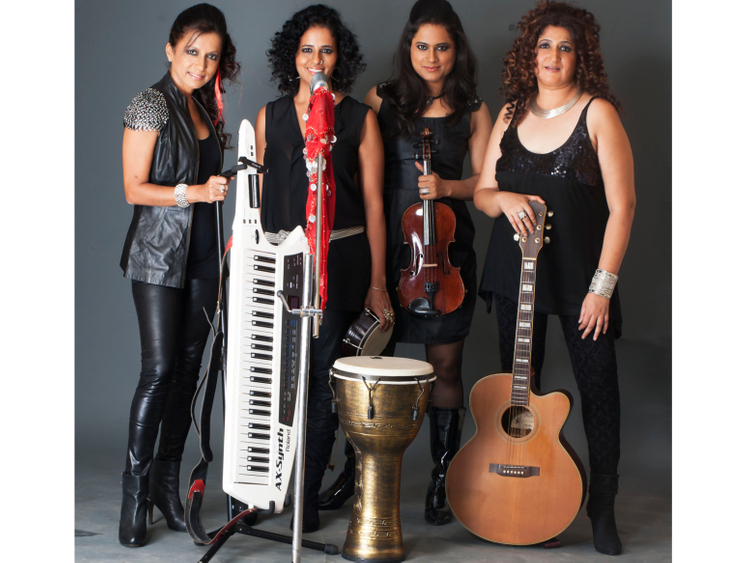 All-girl group Indiva is an Indian band featuring four glamorous divas from different fields of music. The band is known for their eclectic mix of Indian classical music, jazz, and rock, creating a unique sound that reflects the diverse musical influences of the band members. Indiva has performed at several prestigious events and music festivals, earning them critical acclaim and a loyal fan following. The band's music is a celebration of femininity and empowerment, with powerful lyrics and soul-stirring melodies that leave a lasting impact on the listeners.
Location- Mumbai
No. of Members- 4
8. Nooran Sisters
Nooran Sisters is a Sufi musical duo hailing from Punjab. Comprising of sisters Jyoti Nooran and Sultana Nooran, the band has gained a massive following for their soulful and mesmerizing performances. The sisters' unique blend of traditional Sufi music with contemporary elements has made them a popular choice for events across India and the world. Nooran Sisters have become a symbol of cultural pride, representing the richness and diversity of Punjabi music and inspiring a new generation of musicians.
Location- Punjab
No. of Members- 2
Active From- 2010
9. Konkan Kanya Band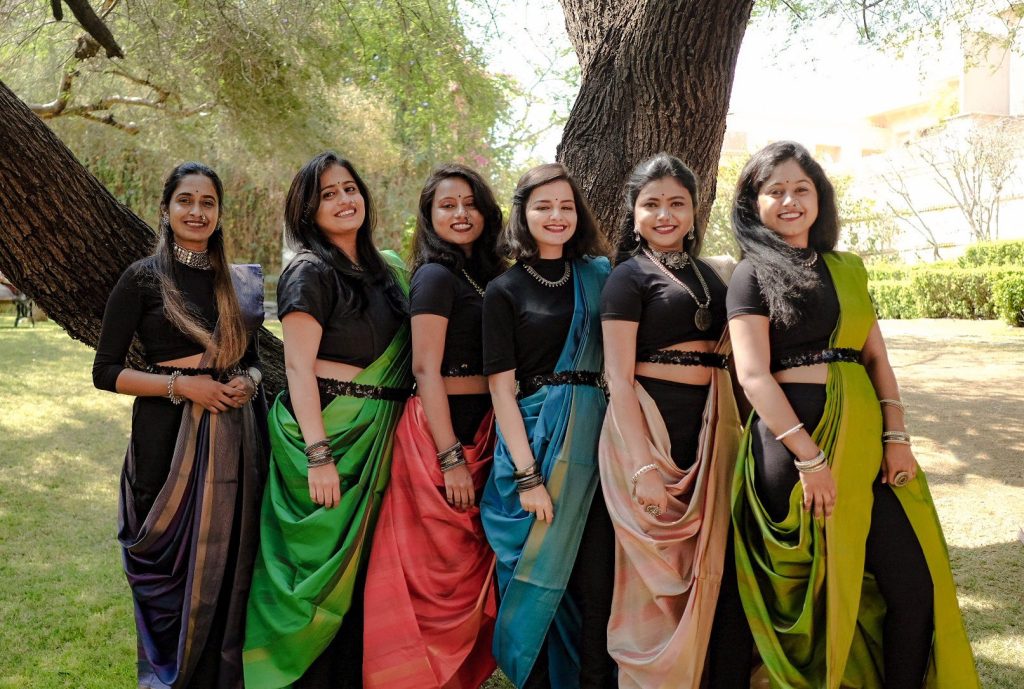 Konkan Kanya Band gained recognition from the Indian reality show, Rising Star where they managed to steal everyone's hearts with their breathtaking singing and performances. The multi-genre band consists of some talented and amazing singers who have fresh and soulful voices. Konkan Kanyas create music finely blending Bollywood songs, western music, Indian folk with Hindustani alaaps and Swara's. Their music is culturally rooted yet has an Indo western touch. The all girl band sing all types of songs with their own touch and their music arrangements for every song are different, delightful, and creative.
Location- Mumbai
10. Ladies Compartment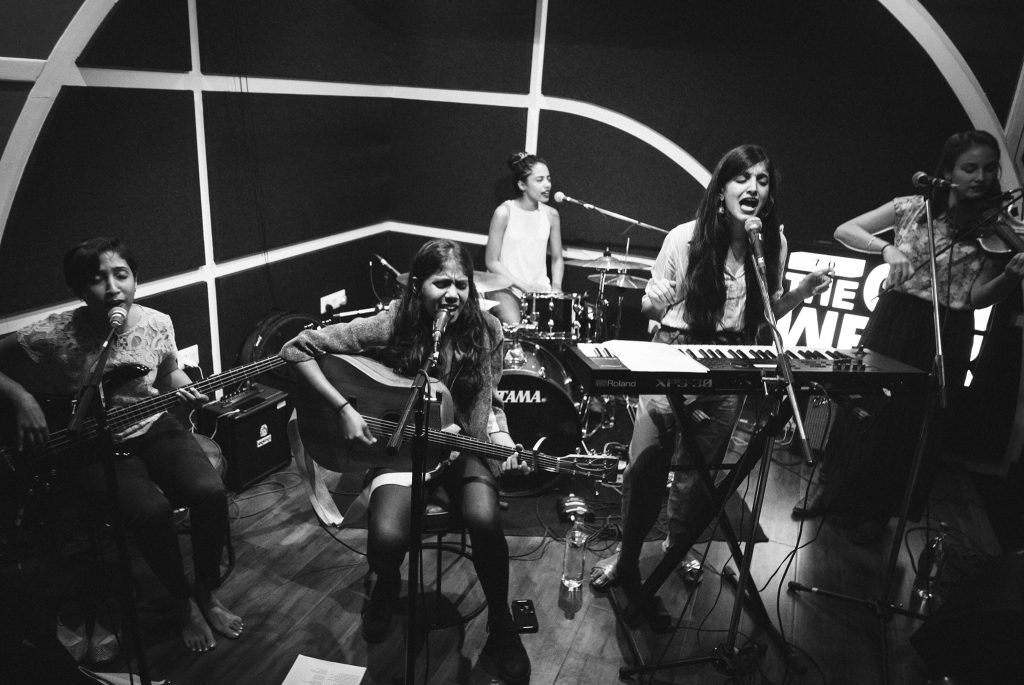 Hailing from Mumbai, Ladies Compartment is an all-girl band comprising of four members. Ladies Compartment's music is a celebration of womanhood, with lyrics that touch upon themes of empowerment and self-discovery. They play various genres including American folk, jazz, blues, indie, and Carnatic Indian classical. The band's music is enthralling which is loved and appreciated by the audience.
Location- Mumbai
No. of Members- 4
Active From- 2018
In conclusion, all-girl bands are an important part of events in India, bringing diversity, empowerment, and creativity to the stage. As more and more all-girl bands emerge in the country, they are breaking barriers and creating new opportunities for women in the music industry. By featuring all-girl bands at events, organizers can showcase the talent and potential of women in India and inspire the next generation of female musicians.
When it comes to booking/ hiring these all-girl bands and world's top-class artists, you can Book/ Hire / Enquire for Charges for them via engage4more's passionate team. Our working relations with over 2,500 talented artists come with an assurance of best-suited artist suggestions for your event with pacy bookings and great prices. Also, enjoy our value adds like complimentary quizzing for your events along with free publicity by our post-event coverage via our social media handles!
Start your artist booking journey here.