Decorated Indian soldiers and sports personalities who brought glory to the nation
There's always a reason to feel proud for your country which is your home and with that comes the people who are adding to the pride by doing their bit for it. There are respectable people who are inspiring us everyday by doing their best for the love of India and its people and they have their own interesting experiences and stories to share which are not only knowledgeable for us but also might help us in some situations in life and what better time it is to listen to these prestigious people than important days like Republic Day or Independence Day.
Here are some of the most honorable and virtuous keynote and motivational speakers who have added to the pride of the flag and are a great inspiration-
General MM Naravane
General M.M. Naravane is a retired Indian Army General, who served as the 28th Chief of the Army Staff and also the Officiating Chairman of the Chiefs of Staff Committee. He is a decorated soldier who served the army for more than four decades. During the General's tenure as a Chief, India saw the beginning of the inclusion of women cadets in the National Defence Academy (NDA). These developments were hailed by him as some of the most substantial steps towards gender equality in the armed forces. Having lived the life of honour and integrity, now he shares his experiences with the world.
Col Lalit Rai
Colonel Lalit Rai, is a former Indian Army officer who was decorated for his brave actions during the Kargil War in 1999. The celebrated military hero is also a respected speaker who has motivated and trained a large number of people around the world. He continues to inspire and touch lives with his inspirational leadership and astute management insights in Leadership and Human Resources domain.
Namrita Chandi
Wg Cdr Namrita Chandi is an Ex-Indian Air Force Helicopter Pilot, Motivational speaker, Leadership & Corporate trainer, TedX Speaker, Author, Aviation expert and Consultant. She has a varied flying experience in all terrains/ states of India including Siachen glacier. She is also the first woman pilot to have landed at the highest ALG in the world. With an experience of 27 years of cross-sector and cross-functional business leadership roles, she has earned the reputation for unwavering work ethic, integrity. Namrita is a role model who believes in making world a better place and she's certainly doing that with her words.
Major D P Singh
Major D. P. Singh is a retired officer of the Indian Army and a Kargil War veteran, also known as 'India's first blade runner'. He was "declared dead" in an army hospital in July 1999 during the Kargil War. He was then revived by a specialist, only to be told later that his right leg would be amputated below his knee because gangrene had set in. After learning this, he told himself, "now I will show the world how disabled people live. I was sure I will never compromise the way I lived". His life story is truly inspirational and 'A Never Say Die' attitude makes him a motivation for one and all.
Capt. Raghu Raman
Capt. Raghu Raman, with his unique career spanning over a decade in the Indian Armed Forces, another decade as a CEO of three companies in the Mahindra Group, and several years of experience in the Government has managed to put his inspirational life, skills and key teachings out in the world and we have a lot to learn from it. A sought after keynote speaker and columnist on National Security, Strategy and Leadership, he is the best choice as a speaker for days like Independence Day or Republic Day.
Kiran Bedi
Kiran Bedi is an Indian social activist and former tennis player who in 1972 became the first woman in India to join the officer ranks of the Indian Police Service (IPS) and was the 24th Lieutenant Governor of Puducherry. Known for her strong leadership, she remained in service for 35 years before taking voluntary retirement in 2007 as Director General, Bureau of Police Research and Development. She is a famous personality who inspires all with her courage and fearless spirit everyday.
Lt. Gen Deependra Singh Hooda
Lt. Gen. Deependra Singh Hooda was the Northern Army Commander during the 'surgical strike', with a career spanning forty years, he has served on both the Northern and Eastern borders of India. His 4 decades of career at the world's second biggest army has been a highest level demonstration of leadership with integrity, in absence of which several momentous projects were simply not possible. He is the best choice as a speaker for prestigious days like Republic Day and Independence Day as his stories and experiences have added been a great source of inspiration for people all around the country.
Gen Bikram Singh
General Bikram Singh, is a retired Indian army officer who served as the 24th Chief of Army Staff of the Indian Army. He has been very vocal about upholding security of the nation and his dedication towards the protection of the external as well as internal security. The peace that our nation enjoys today has been bestowed on us by the dedication and hard work of soldiers like him and so he is a great person to guide and motivate the youth of India with his life stories and learning.
Dr. Seema Rao
Seema Rao is India's first woman commando trainer, having trained Special Forces of India for over two decades without compensation. She is an expert in close quarter battle, the art of fighting in tight proximity and is involved in training various Indian forces. Rao has co-authored two book, "Encyclopedia of Close Combat Ops" and "A Comprehensive Analysis of World Terrorism". She is a woman who has shown the world that anything is possible if you put your mind to it.
Lt. Gen Balbir Singh Sandhu
Lt. Gen. Balbir Singh Sandhu is an army veteran who is the Vice President of the Indian Polo Association and advisor to the President of the Equestrian Federation of India. He carries the value of a soldier and shares his vision to make sports the game changer towards leadership. He emphasis on awakening the soldier in one and playing life like a sport. His words have been a great motivation to people around the country and has a strong personality.
Viswanathan Anand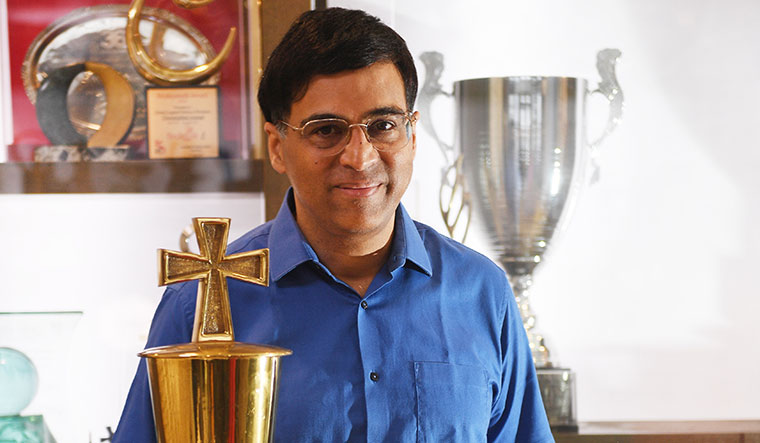 Viswanathan Anand is a former world chess champion who became the first grandmaster from India in 1988, and is one of the few players to have surpassed an Elo rating of 2800, a feat he first achieved in 2006. A five-time world chess champion, Anand was the first recipient of the Rajiv Gandhi Khel Ratna Award and has a great reputation in the world of sports. In his speeches, he talks about focusing on your goals, determination and achieving one's full potential. He has great storytelling skills that enthrall the audiences every time he takes the stage.
PV Sindhu
P.V Sindhu is the first Indian woman to win an Olympic Silver Medal in 2016, she is the first Indian shuttler to reach the finals of an Olympics badminton event and the youngest Indian to make a podium finish in an individual Olympic event. Sindhu is the recipient of the Padma Shri award, which is extremely commendable at her age. She is a role model to all young Indians who inspires them to strive for glory with a winner attitude. Her has been the country's pride and is the best choice for being the speaker for days like Republic day or Independence day.
Neeraj Chopra
Neeraj Chopra is an Indian Olympic Gold Medalist in javelin throw. A Junior Commissioned Officer in the Indian Army, Neraj Chopra comes from a very humble background from Haryana. He is the first ever track and field athlete to win a gold medal for India at the Olympics and is really popular in the media. His down to earth attitude and his passion for his game makes him a great inspiration for the youth India and makes us believe that you can be anything if you work for it.
Leander Paas
Leander Paes is an Indian Grand Slam champion who is often considered to be one of the best doubles & mixed doubles players, of all times. Paes holds the record for the most Davis Cup doubles wins with 42 victories, equal to Nicola Pietrangeli. His young & restless win-it-all attitude make him truly inspirational. His career makes us believe that success can be achieved at any stage of life, his restless attitude define true passion and we learn from him that being hungry to set the record is what takes us to places.
Pullela Gopichand
Pullela Gopichand is an ace badminton player and the Chief National Coach for the Indian Badminton team. His journey from being a badminton champion to a celebrated coach is truly awe-inspiring. Pullela won the All England Open Badminton Championship in 2001, becoming the second Indian to achieve this feat and he is also the force behind some of the greatest Indian badminton players including PV Sindhu and Saina Nehwal. His relentless attitude of not giving up and giving it his all makes him a winner which motivates us to make our passion a goal.
These respectable personalities are in every sense the nation's pride and certainly the right inspiration for all of us.
When it comes to booking/ hiring these prestigious motivational, keynote and inspirational speakers, you can book/ hire them via engage4more's passionate team. Our working relations with over 2,500+ talented artists come with an assurance of best-suited artist suggestions for your event with pacy bookings and great prices. Also, enjoy our value adds like complimentary quizzing for your events along with free publicity by our post-event coverage via our social media handles!
Start your artist booking journey here.