India's Top Stand-up Comedians who are big on Social Media Platforms
When it comes to stand-up comedy, India is emerging as one of the comedy havens in the world. There was a time when only a few comedy geniuses like Johnny Lever were making us laugh, this was not because of the lack of comedians but the platform. With the advent of streaming services like YouTube, it all changed and now, we get to see all these Indian stand-up comedians in the comfort of our homes. Now it's a piece of cake to just switch to YouTube and watch whatever you like. Social media platforms like YouTube, Instagram and Twitter are also helping these artists to showcase their talents with some of them having fan bases all around the world.
It's only fair that these comedians deserve the limelight and so we have made this list of all the well-known Indian stand-up comedians who are big on various social media platforms. In this edition, we bring you the ultimate countdown of the top Indian stand-up comedians, not based on critics' reviews or public votes, but on the ultimate metric of online success: YouTube subscribers! As a bonus, we have also mentioned their impressive followers on other social media platforms like Instagram, Twitter, and Facebook, all updated to reflect the status as of August 2023.
YouTube- 7.54M
Instagram- 5.4M
Twitter- 1.2M
Facebook- 2.5M
Zakir Khan needs no introduction. He is one of the most popular and loved stand-up comedians in India who has marked his name in gold in the comedy world. His 7.54 million subscribers on YouTube are proof that his achievements and talents are creating no less than a revolution. He has a great presence on social media and posts his jokes and poetry frequently on Instagram and Facebook. He has made a name just by being himself and he manifests the same through his social media as well.
Youtube- 4.7M
Instagram- 2M
Twitter- 216K
Facebook- 1M
It will be strange if we don't add Abhishek Upmanyu's name to the top five of our list. He is a great deal in the comedy scene and is a YouTube star as well. His over-the-top comedy with original punch lines on topics ranging from childhood and Indian Parents to feminism and racism makes him a contemporary and observational artist and comedian. He frequently posts hilarious reels on Instagram and keeps you updated with his lifestyle images and videos. He is a complete entertainment package.
Youtube- 4.51M
Instagram- 2.3M
Facebook- 37K
Bassi is a popular name among the leading comedy artists in India. He is a storyteller, who specializes in anecdotal comedy, most of his jokes are based on his past experiences in his school and college life. In 2021, he was awarded the 'Youth Icon of the Year' by Golden Glory Awards. He is one of the best-selling comedians in India and a YouTube sensation with a huge fan following.
Munawar Faruqui
YouTube- 3.95M
Instagram- 5.7M
Twitter- 253K
Facebook- 537K
We can't have a list without the mention of Munawar Faruqui, who is extremely popular among the fans especially after winning the reality show "Lock Upp". He touched hearts by being vulnerable with the audiences and is since growing to become another star of the comedy world just by being honest about his life experiences. There's no doubt that in no time he will be known around the world for the world is his oyster.
Youtube- 3.77M
Instagram- 1.2M
Twitter- 14K
Facebook- 481K
There's no way you have opened one of your social media accounts and not come across one of Aakash Gupta's videos. He is extremely popular on social media and has a great fan following amongst the youth as well as senior management folks. With a great following on YouTube, Aakash Gupta is not only famous in India but also around the globe.
Youtube- 2.21M
Instagram- 1M
Twitter- 1.6M
Facebook- 576K
Kenneth Sebastian or Kenny is a well-known stand-up comedian, with over 1000 live shows across the country and abroad, to his name. He first rose to prominence through a YouTube channel that broadcasts clips of his stand-up shows and now he is one of the most famous comedians in India. Kenny also has an updated LinkeIn where you can see his long list of achievements. He has the ability to make any place his home and unleash laughter.
Kunal Kamra
YouTube- 2.11M
Instagram- 1M
Twitter- 2.4M
Facebook- 1.2M
Kunal Kamra is one of the most controversial comedians in India with a massive fan following. He has a great number of followers on his social media and he likes posting memes and funny content on politics. Being a controversial figure, you'll often see him updating his social media with laughable content on himself. One thing is sure, Kunal Kamra likes hitting the news or is it vice versa?
YouTube-1.22M
Instagram- 587K
Facebook- 191K
Gaurav Kapoor's razor-sharp wit and candid humour is well known amongst his fans. He has done numerous live shows, released videos on YouTube, and has also released a stand-up special, HahaKaar, on Amazon Prime. He has about 2000 followers on LinkedIn and if you want to keep yourself occupied with some laughs, you can go to his YouTube or Instagram account, sit back and have a fun time.
YouTube- 1.1M
Instagram- 373K
Twitter- 1.3M
Facebook- 877K
Abish is one of the most versatile & popular stand-up comedians in India, best known as a former member of 'All India Bakchod' and as the host of his own comedy talk show 'Son of Abish'. With about 2 million YouTube subscribers, his talents are reaching out to the masses. He has about 2000 followers on his LinkedIn account and he also likes to post memes and funny reels on his social media to keep his fans entertained.
YouTube- 1.02K
Instagram- 501K
Twitter- 18.4K
Facebook- 42K
Stand-up comedian Rahul Dua, of Amazon Prime's Comicstaan fame, is the person who finds something funny in every situation, and that's what sets him apart as a comedian- he manages to be insecure, under-confident, and funny at the same time. His LinkedIn is a great source to know him. He posts regularly on his socials and we bet if you scroll through his content, you'll be laughing in splits.
YouTube- 828K
Instagram- 1.3M
Twitter- 7.6M
Facebook- 1.2M
The name Vir Das is not a stranger to comedy. He is not only known in India but his shows are mostly packed in other countries as well. He has many comedy specials on Netflix to his name and is just hilarious at every level. Vir posts regularly on his Instagram account, where he updates about his shows and posts funny and sarcastic reels. He has a massive following on his Twitter account and we bet you can't not love his style of comedy.
Youtube- 782K
Instagram- 568K
Twitter- 770K
Facebook- 419K
Kanan Gill is a YouTube sensation and a leading stand-up comedian of the current generation. He gained recognition from his YouTube series Pretentious Movie Reviews where he reviewed many Bollywood movies along with fellow stand-up comic Biswa Kalyan Rath. From his "there is a cow" bit to talking about relationships and siblings, he has a knack to make any serious material sound funny in a graceful manner. You can follow him on his social media if you wish to savor some hilarious content.
YouTube- 731K
Instagram- 865K
Facebook- 338K
Rahul Subramanian started his comedy career with his YouTube channel, Random Chikibum in 2014 and has since performed many live events in India and abroad. He is one of the comedians who are on their way to becoming the next stars of the Comedy world. He also has a very strong LinkedIn following and posts regularly on all of his social media accounts. Known for his wit and humor, he is popular for his punches on the middle-class lifestyle and was also featured in the Hindustan Times under, 'Comedians who got most laughs'.
YouTube- 707K
Instagram- 167K
Twitter- 46.3K
Facebook- 687K
Amit Tandon is a famous stand-up comedian well known for his comic timings and punches. He has a knack for creating a laughter riot wherever he goes and if you watch his YouTube videos, you'll bring the entertainment feast to your home. Amit Tandon has a great LinkedIn reach and keeps his fans updated by posting daily on his social media accounts. He is one of the top Indian comedians and for all the good reasons.
YouTube- 680K
Instagram- 413K
Facebook- 251K
Biswa Kalyan Rath is an Indian stand-up comedian who came to prominence with a YouTube comedy series, Pretentious Movie Reviews. He started doing stand-up comedy in 2015 and went on his first tour the same year. He is one of the main personalities behind the Comedy Hunt on YouTube and also co-hosted the YouTube Fan-Fest India 2015. There is a wide range of Biswa's hilarious videos on YouTube and Instagram which can keep you laughing and entertained.
YouTube- 516K
Instagram- 265K
Twitter- 24K
Facebook- 505K
Appurv Gupta is one of those rare stand-up comedians whose comedy is based on self-deprecating humour. If you'll go through his LinkedIn, you'll be amused to see the number of achievements this guy already has and his amazing life background. He is a true gem known to the comedy world and we'll just say that we really approve Appurv!
YouTube- 491K
Instagram- 459K
Facebook- 20K
Urooj Ashfaq is a young comedian and is one of the most sought-after young talents among the new generation. She is famous for her effortless and crisp comedy which you can easily find on YouTube (and thank us!). Known for her hilarious punchlines and jokes on the entertainment industry, she is one of the most popular youth-centric comedians. We bet you'll become a fan after watching just one of her many shows.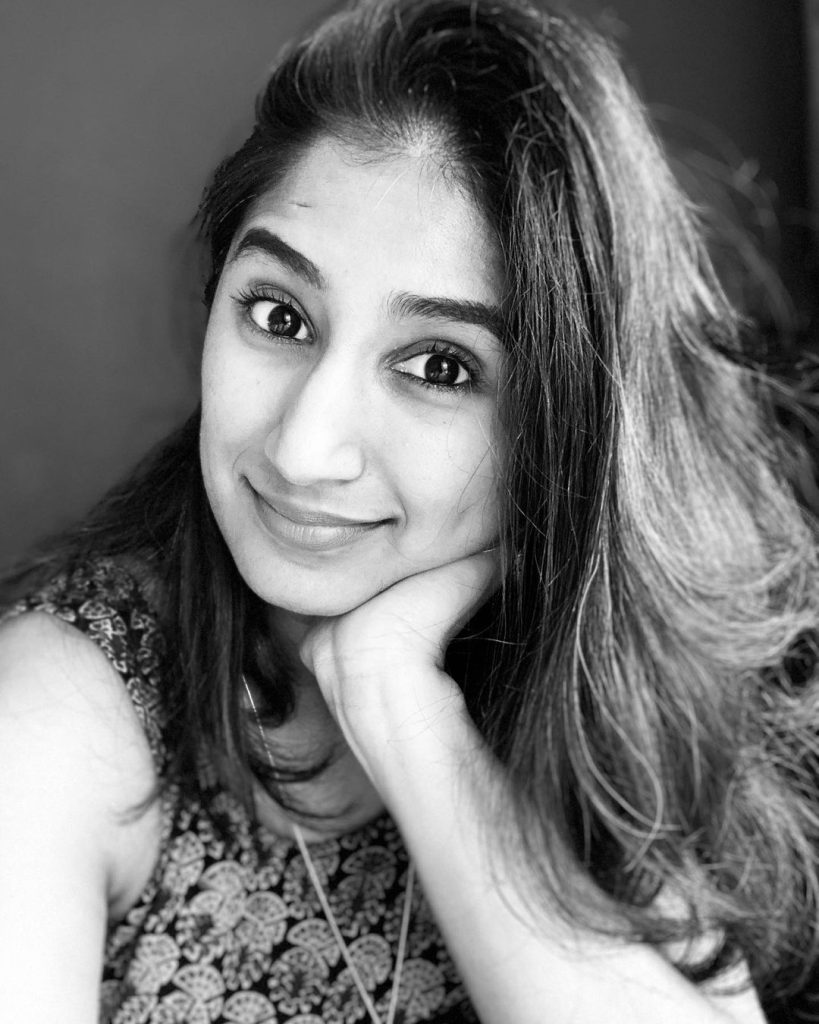 YouTube- 403K
Instagram- 864K
Twitter- 92K
Facebook- 489K
AiyyoShraddha is a force on the YouTube and her comic timing and hilarious nature is proof that she is the next big name in the comedy world. She has a knack of making anyone laugh until their stomach hurts. Her videos are quite distinctive and hilarious, which makes you fall in love with her as a comedian. Let us warn you, once you start watching her funny as hell videos, you won't be able to stop.
YouTube- 383K
Instagram- 167K
Twitter- 2.6M
Facebook- 347K
Atul Khatri is a veteran on the Indian comedy circuit. He started his comedy career at the age of 43, whilst still being engaged in his family business. He also has a very charming LinkedIn reach and posts regularly on his social media accounts. Also acclaimed for his YouTube videos, he's one of the most successful comedians in India who brings a fresh perspective through the eyes of a 40+-year-old.
YouTube- 238K
Instagram- 102K
Twitter- 391K
Facebook- 311K
There is a big list of Aditi Mittal's achievements and it's almost never-ending. She has an impressive skill set when it comes to performing comedy. There's no doubt that she's running at a fast and unmatchable pace to become one of the best stand-up comedians in the country. Her YouTube and LinkedIn are just as impressive as she is on the stage. As we said, this is just the beginning, her growth as a comedian has no break to it and we are only cheering for her being her true fans.
YouTube- 104K
Instagram- 247K
Twitter- 217K
Facebook- 147K
Sumukhi Suresh is one of the most versatile female comedians in India and is a popular face in various web comedy sketches. She is famous for writing and acting in many comedy sketches, starring in movies, and creating viral videos on YouTube. She literally has a galaxy amount of skill set and talent especially when it comes to comedy. Don't believe us? See her LinkedIn. She has also created the semi-autobiographical, Amazon Prime series, Pushpavalli. Hindustan Times referred to Sumukhi Suresh as "India's Tina Fey" and we can't deny the resemblance.
This list will be incomplete without the special mention of all the stand-up comedians who have LinkedIn accounts as impressive as they are on the stage. To name a few-
Rahul Subramanian- 865K
Atul Khatri- 116K
Commander Manish Tyagi- 33K
Papa CJ-26K
Amit Tandon- 21K
Anshu Mor-15K
Appurv Gupta-15K
Jagdish Chaturvedi- 13K
Jeeveshu Ahluwalia- 13K
Sumukhi Suresh- 2K
These brilliant comedians have all it takes, from technique, skills, and a massive fan following to take over the world of comedy. This is just the beginning of the revolution they are about to make.
When it comes to booking top-class comedians of India, you can book it via team engage4more's passionate team. We have working relations with over 500 talented artists of India and assure you best-suited artist suggestions for your event with pacy booking at great prices. Also, enjoy our value adds like complimentary quizzing for your events along with free publicity by our post-event coverage via our social media handles!
Start your artist booking journey here.