Comedians who are rising to become the next big thing in the world of comedy
Comedy has taken a serious part in our lives and since the country is already witnessing some of the greatest comedians taking over the stage and making the world laugh. There is still a lot of comedians who are rising to become the next geniuses of comedy and they deserve the attention in every aspect. These comedians have just started and already made space in our hearts and while it is just the beginning the coming year has certainly a lot of surprises for us.
These are some of the rising stand-up comedians, who are taking over the stage in 2023-
1. Aashish Solanki
Aashish Solanki is an Indian stand-up comedian from Delhi whose stories and observations will make you laugh and go "Ye to mere saath bhi hua hai bhai" at the same time. He is the next big thing in comedy who came to prominence after appearing and winning Comicstaan Season 3 on Amazon Prime. His jokes are full of observations as well as wit and his shows are hilariously funny and mostly sold out.
2. Shraddha Jain (AiyyoShraddha)
AiyyoShraddha is a force on the YouTube and her comic timing and hilarious nature is proof that she is the next big name in the comedy world. She has a knack of making anyone laugh until their stomach hurts. Her videos are quite distinctive and hilarious, which makes you fall in love with her as a comedian. Let us warn you, once you start watching her funny as hell videos, you won't be able to stop.
3. Swati Sachdeva
Swati Sachdeva is a growing star in the Indian stand-up comedy scene. Also known as the Salman Khan in comedy, she came to prominence through her YouTube channel which has a huge number of subscribers and where she uploads hilarious videos like "Love is Love', and "Super Chill Beeji". Her videos have millions of views which has made her a sensation in the comedy sphere and now she performs all around the country where her acts are loved by the audiences.
4. Shreya Priyam Roy
Shreya Priyam Roy is a rising Indian stand-up comedian who is growing to become one of the premier stand-up comedians in the entertainment setup. A social speaker, a history honors student, and most importantly- very funny, Shreya came to prominence after appearing in the season 3 of Amazon Prime's Comicstaan and she now tours around the country performing live.
5. Urooj Ashfaq
Urooj Ashfaq is one of the most sought-after young talents among the new generation of comics taking the scene by storm. She has also worked on numerous projects as a comedy writer and put her best wits to use in both fiction & non-fiction formats. She has also acted in multiple comedy properties (AIB's If Apps were people, When some is sick sketches). She is famous for her effortless and crisp comedy. Known for her hilarious punchlines and jokes on the entertainment industry, she is one of the most popular youth-centric comedians.
6. Gurleen Pannu
Gurleen Pannu is a new age stand-up comedian, from Chandigarh. She holds the expertise in making people laugh with her Punjabi and Hindi centric jokes. She is skilled in script writing, content writing, which is where her amazing humor is born from. Her increasing popularity is reaching to all the parts of the comedy world and she has become famous for her tragi-comedy and everyday stories.
7. Ravi Gupta
Ravi Gupta is a cartoonist and a stand-up comic who has seen it all and loves everything around humor and all that it entails. He is a keen observer of the world around him and finds wit & humor in almost everything he comes across. Popularly known as the "Shuddh Desi Comic", rightly so for his relatable content, his edgy humor and touchy topics that people relate to very easily in their everyday lives. He tours around the country and his sell out shows are something that every person must experience.
8. Aman Jotwani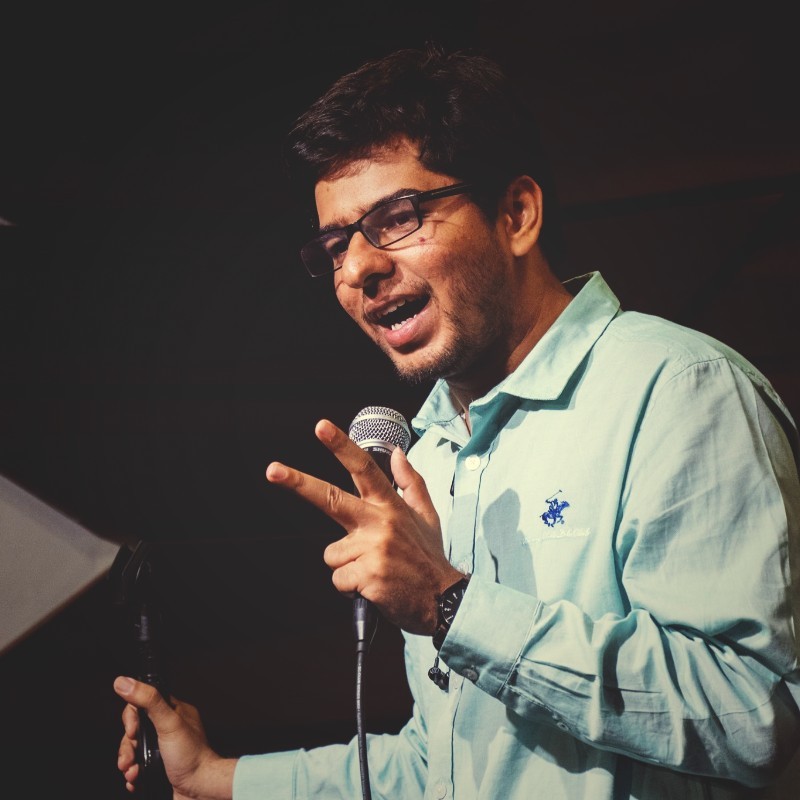 Aman Jotwani is an Indian comedian who gained prominence after performing at the season 3 of Comicstaan. He writes his own scripts and is one of the budding artists in the entertainment industry. He has been the writer on East India Comedy(EIC) Offside Buds and also has written for Netflix's Brand New Show on YouTube, produced by VICE. He regularly performs his stand-up shows live around the country and his jokes are all the rage.
9. Shubham Shandilya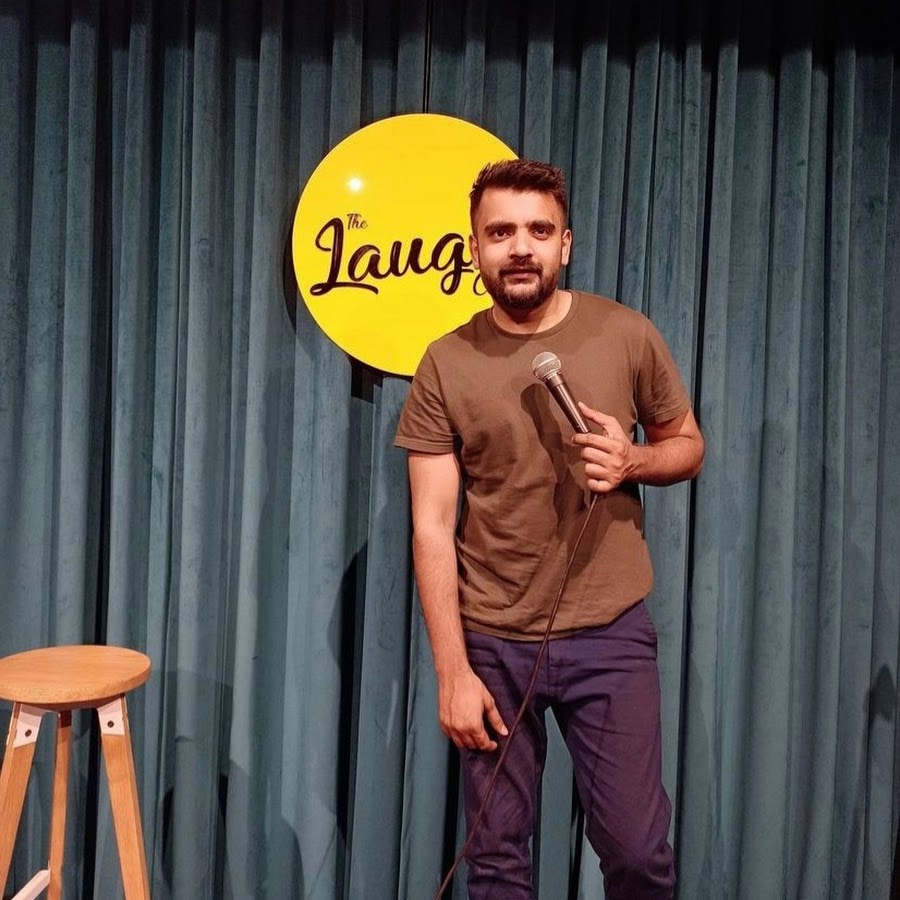 Shubham Shandilya is a stand-comedian from Jharkhand. From working as a Technical design Analyst in a Big4 company to making it in the Laughter launchpad of Canvas Laugh Club. He has been in the comedy space for more than two years and has done opening act for solo shows and corporate events for some of the household names in comedy. He is gaining huge appreciation for his hilarious and witty jokes and comic timing.
10. Pavitra Shetty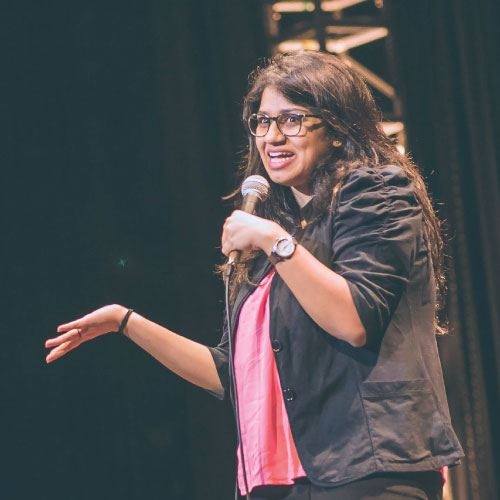 Pavitra Shetty is one of those comedians in the Indian comedy circuit who is known to make her own personal stories and her experiences into jokes. She is extremely funny and a real treat to watch. She was a part of One Mic Stand (2019), Comicstaan (2018) and Amazon Funnies – 10 Minute Stand-ups (2020). With each show she keep getting better and we cannot help but crumble into a ball of laughter when she takes the stage.
These upcoming icons in comedy are definitely worth the watch and we can't wait to see what they have for us in store in 2023 and years to come.
When it comes to booking/ hiring these wonderful upcoming comedians or the top-class artists of India, you can Book/ Hire / Enquire for Charges for them via engage4more's passionate team. Our working relations with over 2,500 talented artists come with an assurance of best-suited artist suggestions for your event with pacy bookings and great prices. Also, enjoy our value adds like complimentary quizzing for your events along with free publicity by our post-event coverage via our social media handles!
Start your artist booking journey here.