Indian Queer Stand-up comedians who joke about anything and everything while driving the message of inclusion through their gigs
Co-authored by Ritushree Panigrahi
Laughter has always been a powerful tool for social commentary and breaking down barriers, and the LGBTQ community has found its own unique voice within the world of stand-up comedy. Their sexuality isn't necessarily the focal point of their sets, but for Queer stand-up comedians, it is an opportunity for their voices to be heard for the inclusion of their community. Beyond their own lived experiences, these comedians skillfully blend personal narratives with astute observations, making their comedy relatable to audiences from all walks of life. However, needless to say, they have nailed the mainstream comedy domain and carving a niche for themselves shaking up the stage.
While these comedians are, breaking Barriers and busting stereotypes. Some platforms have still not given Queer stand-up comedians their solo shot.
Time for OTT to Embrace Queer Comedians
Over the past decade, OTT (Over-the-Top) platforms like Netflix and Amazon Prime have transformed the entertainment landscape, providing a platform for diverse storytelling and giving voice to marginalized communities. While these platforms have embraced a range of content, including movies, series, and documentaries, there remains a notable gap when it comes to stand-up solo shows featuring Indian queer comedians.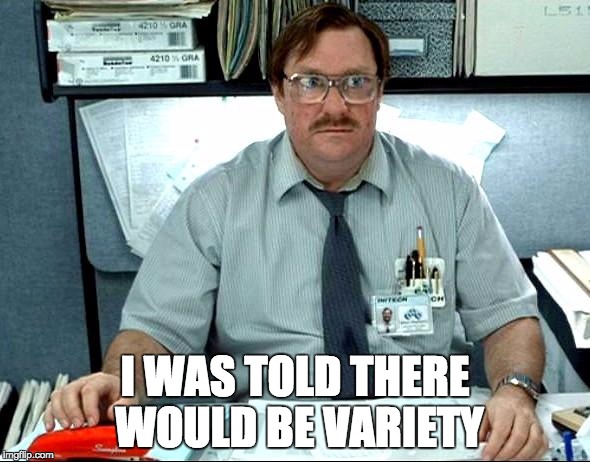 It is high time for this void to be filled, as it is not only an opportunity for inclusion but also a reflection of the changing social fabric of India. By providing a platform for Indian queer comedians to showcase their solo shows, OTT platforms can play a pivotal role in breaking stereotypes, fostering acceptance, and amplifying diverse perspectives.
In this blog, we celebrate the talent, wit, and fearlessness of these queer stand-up comedians who fearlessly use humor to challenge stereotypes, share their experiences, and champion inclusivity. Get ready to laugh, think, and perhaps even have your perspective on comedy forever transformed and redefined as we shine a spotlight on these incredible performers and their groundbreaking contributions to the art of stand-up.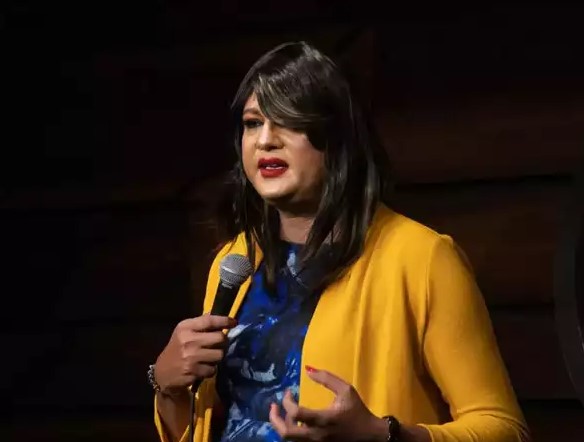 Ritushree Panigrahi is one of India's first openly Queer Women Stand-up comedian. She dons multiple hats. Is a lawyer, DEI(Diversity, Equity and Inclusion) professional, queer rights activist and corporate speaker. Ritu hails from a small town in Odisha that still lacks awareness about the queer community. Yet she firmly believes that society gets inspired by hope. The best way to motivate people with hope is through personal stories. With her unique perspective as a member of the LGBTQ community, Ritushree fearlessly tackles societal norms and prejudices through her comedy and drives inclusion for the community. Her performances are not only hilarious but also serve as a platform for advocacy and awareness. Ritushree's wit and charm captivate audiences, while her candid storytelling and witty observations shed light on important issues.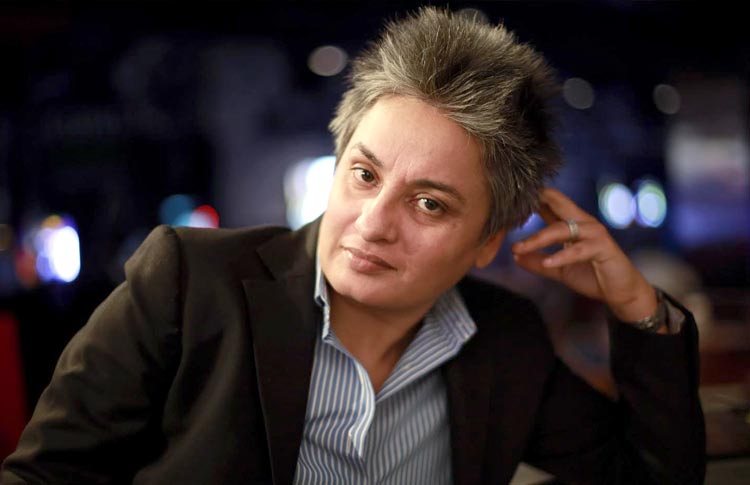 Vasu Primlani is an Indian stand-up comedian who identifies as queer. She is one of India's first openly gay comedians who was also awarded the Nari Shakti Purashkar in 2015. She considers comedy as the most powerful form of communication. Vasu is known for her dynamic and energetic performances that touch upon various social issues, including LGBTQ+ rights and inclusion. Primlani is an advocate for diversity and has used her platform to raise awareness and promote understanding of the queer community through her comedy. She combines humor with activism, making her a significant figure in the realm of queer stand-up comedy in India. Vasu has quite a way of making her audiences feel nostalgic while simultaneously making them laugh. Her comedy best suits the corporate and she is best known for communicating social messages like human rights, rape, and the environment to society through her comedy.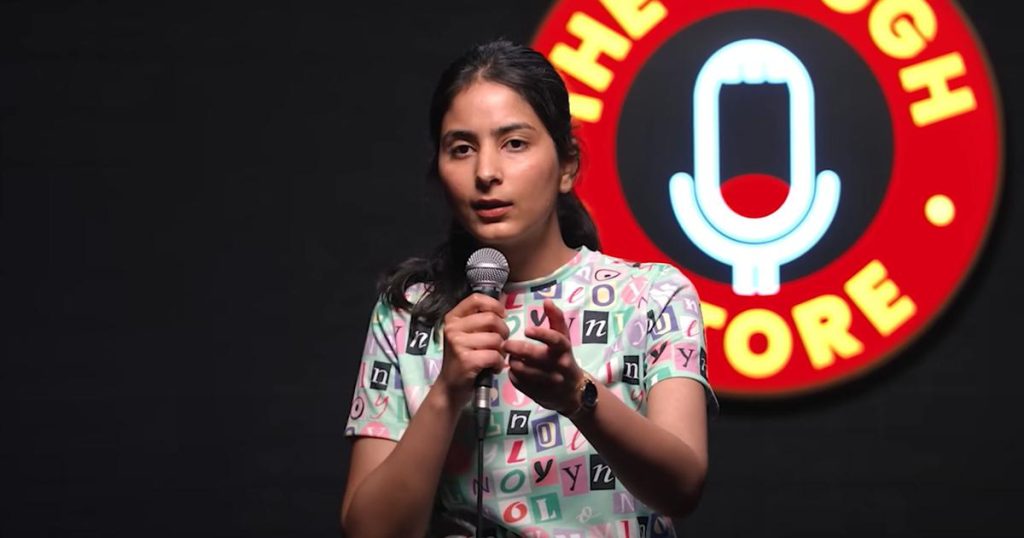 Swati Sachdeva is a growing star in the Indian stand-up comedy scene. Also known as the Salman Khan in comedy.Her coming out YouTube video and stand-up act, "Love is Love" which has millions of views. Her YouTube channel has huge subscribers where she uploads hilarious videos like "Love is Love', and "Super Chill Beeji". Swati creates a safe space for laughter and dialogue, fostering acceptance and understanding. She is a force to be reckoned with for the queer community, using her talent to inspire change and break barriers, one punchline at a time.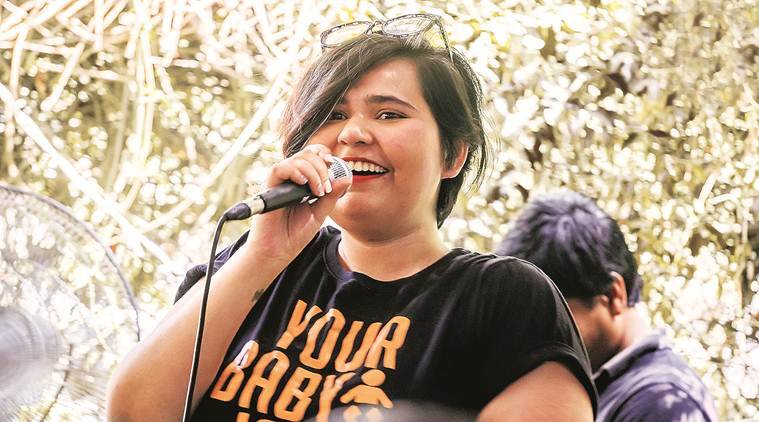 Aayushi Jagad, a trailblazing queer stand-up comedian, has captivated audiences around the world with her unique blend of wit, humor, and unapologetic storytelling. With her live shows, Aayushi fearlessly explores the complexities of her identity, challenging societal norms and shedding light on the queer experience. Aayushi's performances are a rollercoaster of emotions, seamlessly navigating between hilarious anecdotes and heartfelt reflections. A master of timing and delivery, Aayushi has perfected the art of turning personal experiences into relatable and uproarious moments.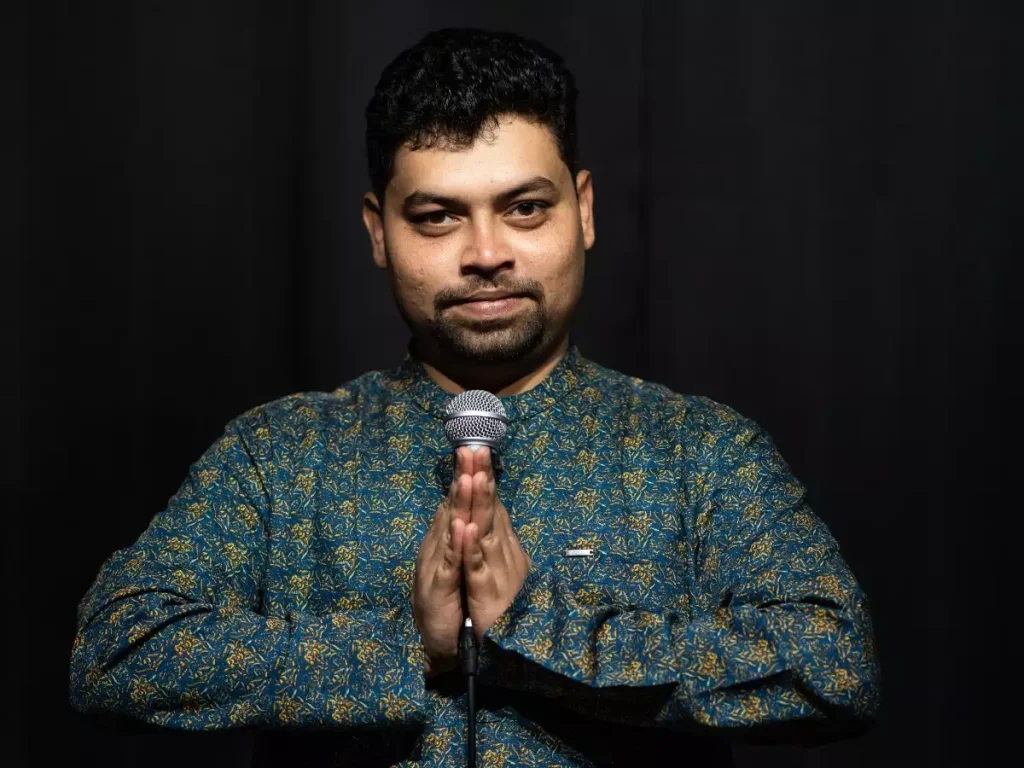 Navin Noronha, India's first openly gay stand-up comedian, has carved a unique path in the world of comedy. He does it with his bold, hilarious, and unapologetic approach. His hilarious and thought-provoking comedy that often explores queer and LGBTQ themes, personal experiences, and challenges stereotypes. Navin Noronha's performances tackle various social issues with wit and authenticity, making him a prominent voice in the realm of queer stand-up comedy. He uses humor to shed light on LGBTQ+ issues and contribute to greater acceptance and understanding. Through his performances, Navin fearlessly challenges societal norms and sheds light on the experiences and struggles of the LGBTQ+ community in India. Navin has become a beacon of hope and inspiration for countless individuals who are grappling with their own identities and seeking representation.
6. Madhvendra Singh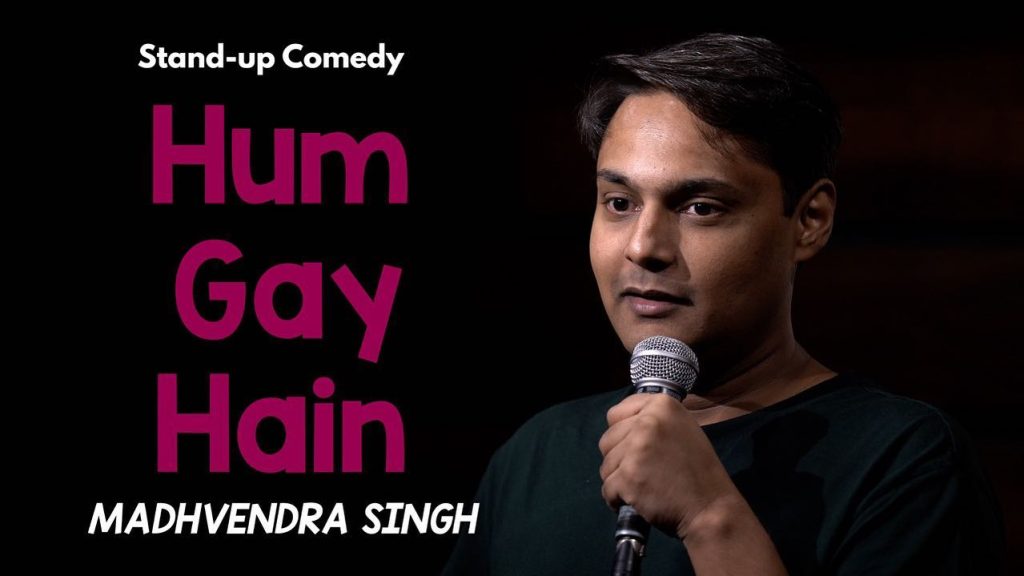 'Writer, Stand up Comedian, humorist, a general creative mind with some experience in analytics industry in the past' . This is how Madhvendra Singh defines himself professionally. Madhvendra Singh has been figure of inclusivity and doing stand-up comedy for a while now . Being a queer, he stands for the cause of the LGBTQ community and for their inclusion. Singh uses his own stories to draw inspiration for the people. This helps him to break the shackles of the stereotypes and discrimination. He has done more than 500+ shows all over the country which include corporate, club and auditorium gigs. Madhvendra has so far performed in most of the major cities in India.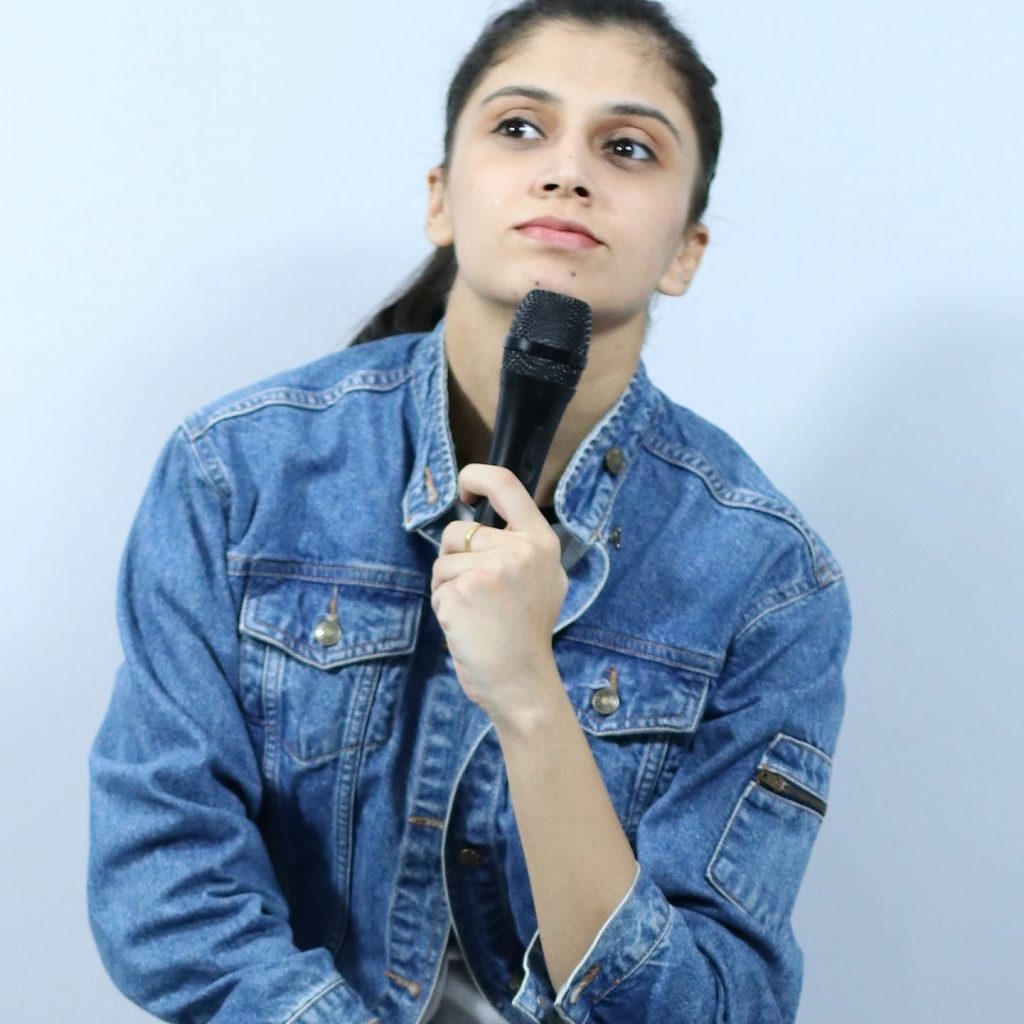 Gurleen Pannu is an Indian stand-up comedian who fearlessly challenges norms. Leaving audiences in splits with her refreshing brand of humor. As a queer comedian, Gurleen has made a name for herself in the industry. Defying stereotypes and paving the way for inclusivity on stage. With appearances on popular shows like Comicstaan (2018) and Chalo Koi Baat Nahi (2021), she has captured hearts and minds with her witty repertoire. What sets Gurleen apart is her ability to tackle any topic under the sun, unapologetically mocking societal conventions and breaking down barriers. With a razor-sharp wit, she dissects everyday situations, relationships, and human quirks, inviting laughter without compromising authenticity.
From Outcasts to Outrageously Funny!
To conclude, the absence of stand-up solo shows featuring Indian queer comedians on OTT platforms is a missed opportunity to promote inclusivity and ignite meaningful conversations. It is essential for these platforms to recognize the need of the hour and embrace diverse comedy. Opening doors for Indian queer comedians to share their stories, entertain audiences, and create a lasting impact on society.
The Indian diaspora of Stand-up comedy has really expanded. Opinionists are using this as a potent platform. They voice their views and remarks to create an impact in the desired direction. The LGBTQ community has always faced the wrath of the society facing various stereotypes and discrimination. Through the route of stand-up comedy they push the envelope of inclusivity to draw attention. And successfully so! Not only do they stand their for a purpose, they have been absorbed impeccably into the fold of mainstream comedy and leaving their mark there.
When it comes to booking/ hiring these prolific LGBTQ Live Performers or world's top-class artists, you can Book/ Hire / Enquire for Charges for them via engage4more's passionate team. Our working relations with over 2,500 talented artists come with an assurance of best-suited artist suggestions for your event with pacy bookings and great prices. Also, enjoy our value adds like complimentary quizzing for your events along with free publicity by our post-event coverage via our social media handles!
Start your artist booking journey here.